Technically called Estoda Cheese King, this food joint serves up everything with a hearty dose of stretchy, gooey dairy goodness. Next time you're stressed out or going through a breakup, look no further than this eatery for some true comfort food.
Pizzas, pastas, sandwiches, and even cheesy konafa— if you can put cheese on it, they've done it. Our personal fav though is their take on pizza, the Estoda pizza is a closed dough pizza stuffed with hella meat and cheese, and topped with sesame seeds and even more cheese sauce. Think calzone, but as a full circle.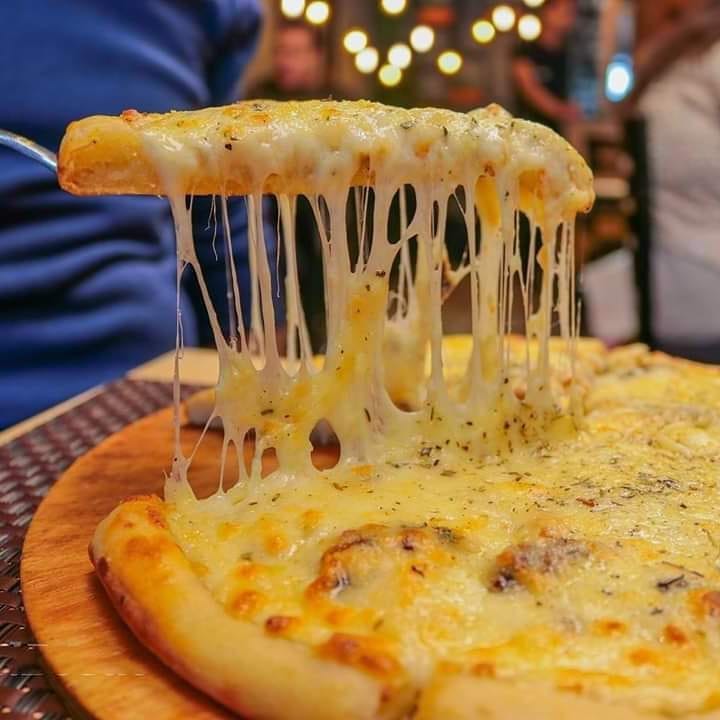 For dessert, make sure to try out the 'jacuzzi' options, which is wrapped dough around a healthy serving size of Nutella, topped with caramel sauce, cinnamon, and some white chocolate dip. It's so sexy its honestly rude.
The cheesery currently has two branches, having just opened a 6th of October location in addition to their original Sheraton Heliopolis branch. To order straight to home, hit them up on +2 0120 2227 762.