If you love a good ramen moment and don't have convenient access to the real deal, the craving for those specialty noodles can be cray cray. We're blessed with a diversity of instant noodles options (hello Indomie & Kellogs but nope) in our supermarkets, but there's something about thin, bouncy ramen noodles slurped from a bowl of warm broth that instant alternatives just can't replicate. This is where Ichimiro comes in.
Ramen stans are going to be shook at the existence of this brand because what they are is a ramen delivery service and their stuff is the s***. Think something out of a Naruto episode or a Miyazaki movie except in real life. ''My love for anime and Japanese culture pushed me into making Ichimiro a reality,'' says Amr Mohamed, owner of the Ichimiro, to SceneEats. '' All of the ingredients I use are premium and are from Japan. I also make the noodles myself; meaning, you get the real deal.''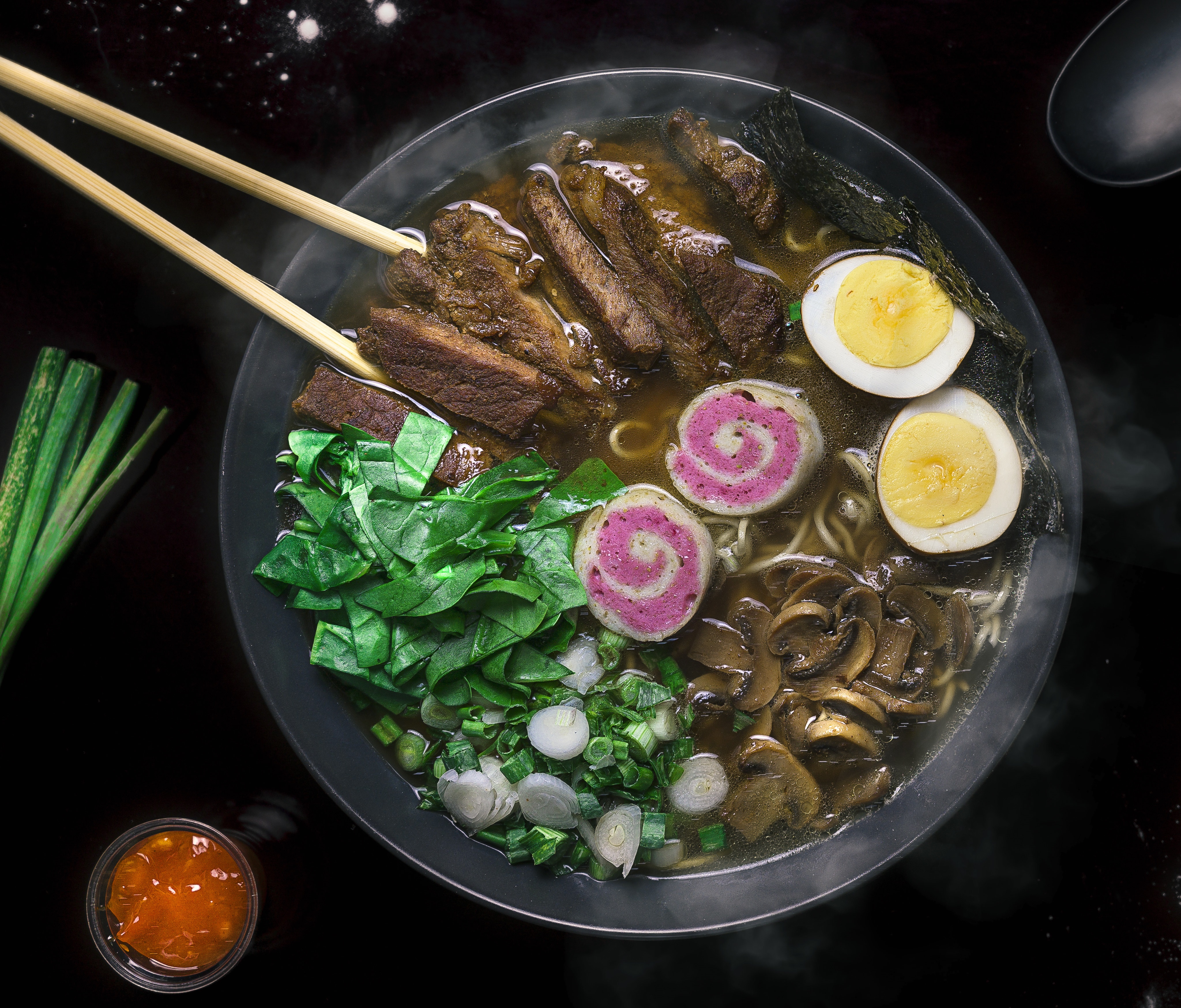 Shoyo ramen from Ichimiro
Ichimiro, which means ''full mouth'' in Japanese, aims to make yours exactly like that: full. Currently, they only serve shoyo (beef) and shio (chicken) ramen where it comes with handmade noodles, fish cakes, eggs, veggies and a (fire emoji) broth.
''I plan to have a dine-in restaurant in the near future where customers can slurp on some ramen and watch anime,'' Mohamed adds.
Ichimiro delivers across all of Cairo and only needs a 24-hour notice for you to get all friendly and intimate with your ramen. Happy slurping.