Picture this: You possess some sort of magic, portable portal that could transport you around the world, allowing you to dip your toe in the many cuisines of the globe without any of the effort and airport hassle. Hyatt Regency, the opulent hotel in Giza, takes technology out of the matter and fills its place with a 5-destination cuisine-traversing hub for foodies.
To save you the trouble of having to walk in and look lost as you make your way through tantalising food assortments, we've prepared this comprehensive guide to dining in Hyatt Regency Cairo West.
Barranco
Recommended dish: 12K Gold US Tomahawk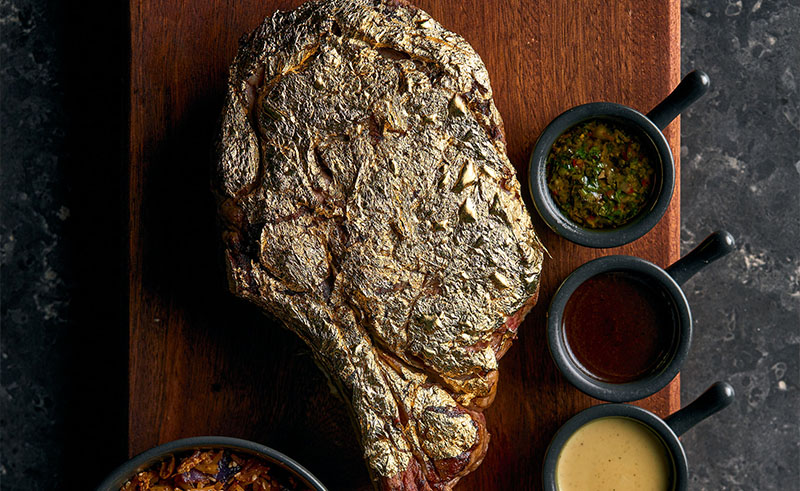 Pairing the plumpness of Peruvian ingredients with the skill and agility of Japanese techniques, Barranco crafts sumptuous delicacies, paired with spritzy cocktails, we feel we need to indulge in with care.
Park Food Hall
Recommended dish: Pizza Margherita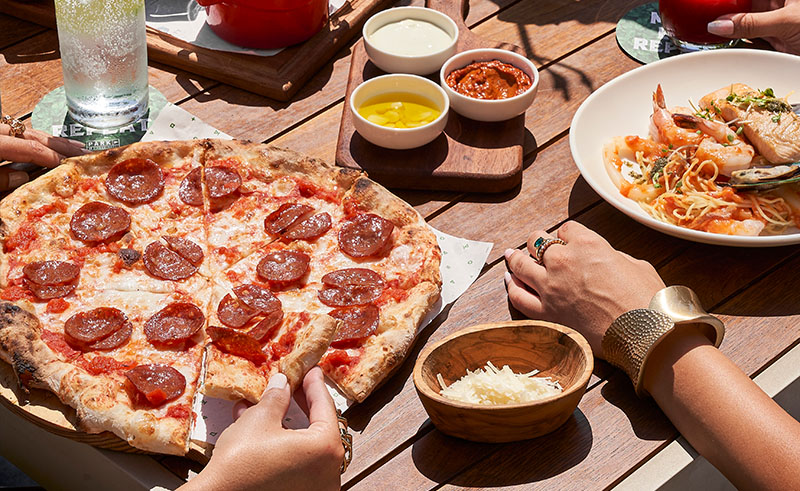 Park Food Hall is, simply, the best place to be in big group outings. With live-cooking stations that serve pizza, pasta, seafood, sushi, meat and desserts, the spot is a culinary jack of all trades.
The Market
Recommended dish: Macrons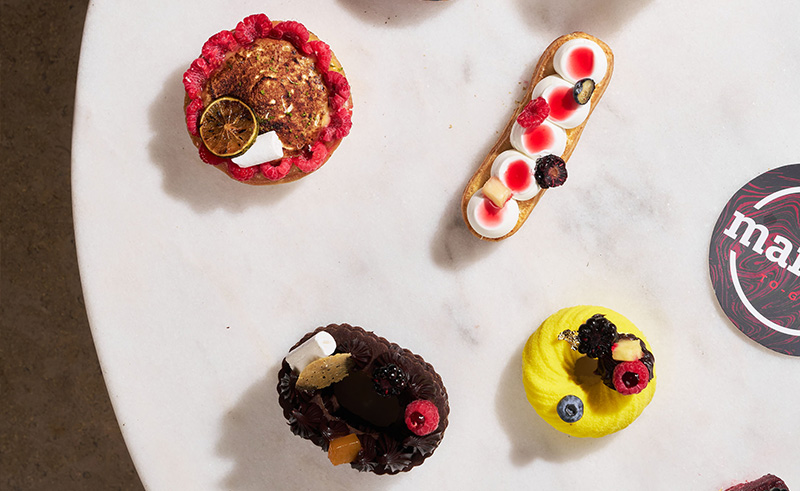 The Market is a self-serve store that specialises in the sweeter things in life - paired with a Starbucks coffee station to balance things out.
The Lounge Bar
Recommended dish: Gambas Al Ajillo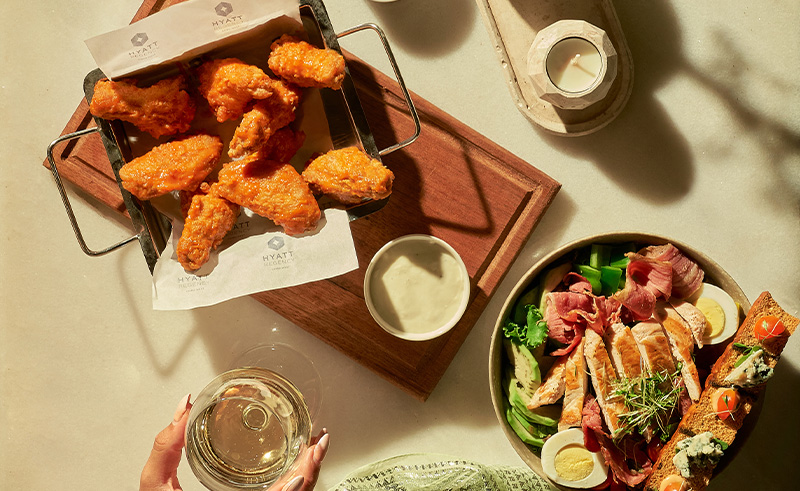 White-wine-sautéed spicy shrimp, anyone? The Lounge Bar serves delectable finger foods that allow you to lounge and munch without a care in the world.
The Plaza
Recommended dish: Stuffed Pigeon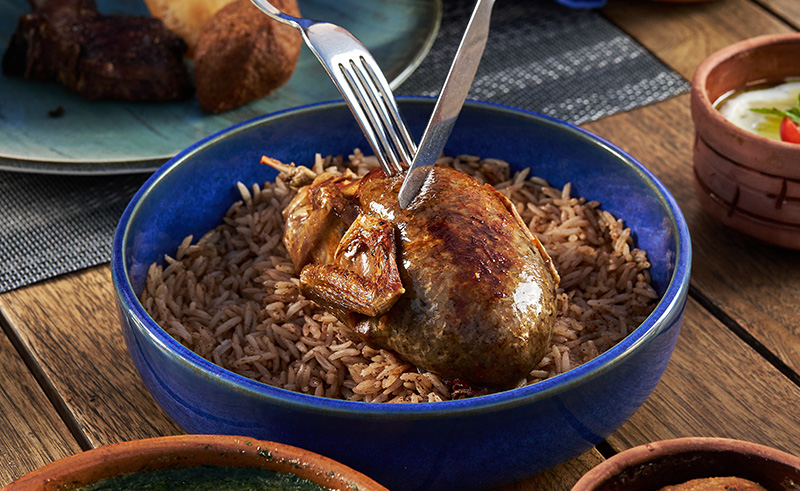 Serving the traditionals done right, The Plaza is a hamam- and molokhia-filled eatery that gives you grandma-level nutrition then follows it up with a much-needed shisha sesh.