The sun is high in the sky, there's nothing along the horizon but sand dunes, and the scorching heat is starting to take its toll on you. Just as you were about to lose hope and give up on life, you find a remote Bedouin village. You run towards it with whatever energy you've got left. You're then showered with generosity, and find the most delicious food ever. So, Karyet El Waha is basically the same thing but instead of having the life sucked out of you somewhere in Sinai, it's sucked out in Cairo, Faisal to be specific, in the best way possible.
Located at Al-Libini street, the Bedouin restaurant will transport you from the busy streets of Giza to the vast Sahara as you sit in its tents, on the floor, while your food gets cooked over live fire.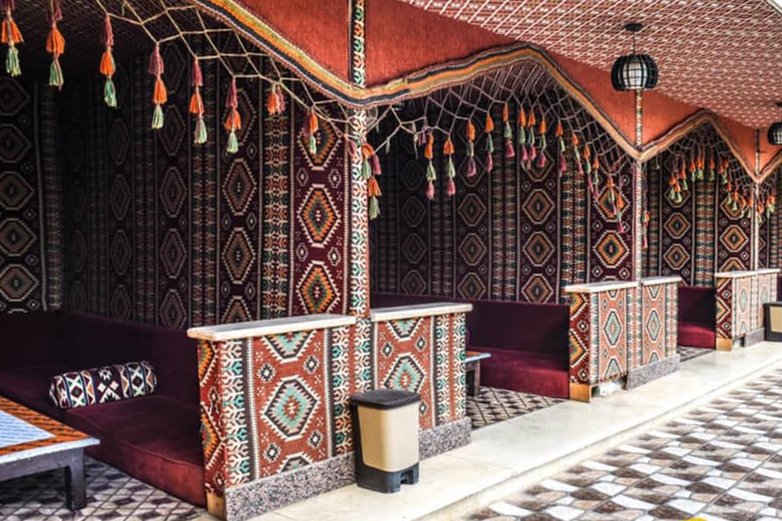 After you've feasted on all the meats, salads and rice, you'l be able to wash it all down with some yummy Bedouin tea.
Check out their Facebook for more.