Over the past month, we've heard the name of a certain Latin American dessert get butchered over and over in screaming TikTok food reviews. Trés leches this, trés leches that - we couldn't help but investigate what brought about this milk-obsessed craze onto our lactose-intolerant tummies.
What is essentially a light sponge cake drenched in three types of milk - evaporated, condensed and whole - has grown to encompass colour wheels of flavour: from chocolate to pistachio to saffron. And so, for your consuming pleasure, we've compiled this guide to the tastiest trés lech-ing in Egypt.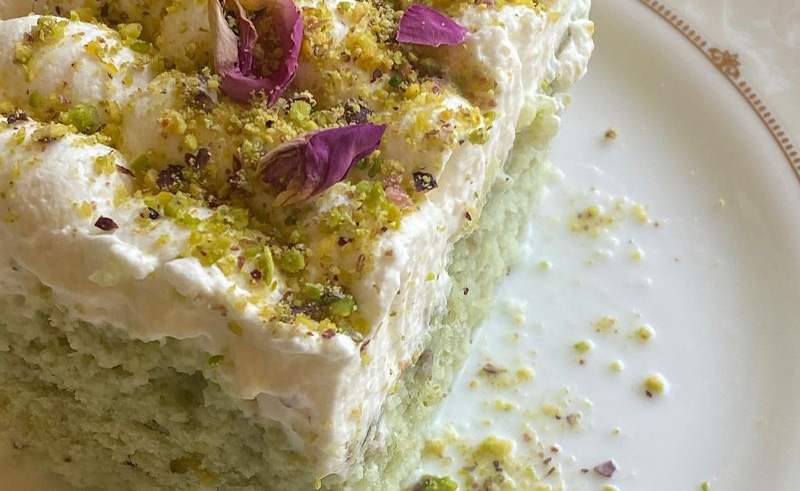 One Tiny Table
Delivers all over Cairo
Dedicated to exclusively premium-sourced ingredients, One Tiny Table draws on inspiration from their surroundings to delicately bedeck their concoctions. Their floral pistachio trés leches is a whimsical creation we've only ever seen in dreams.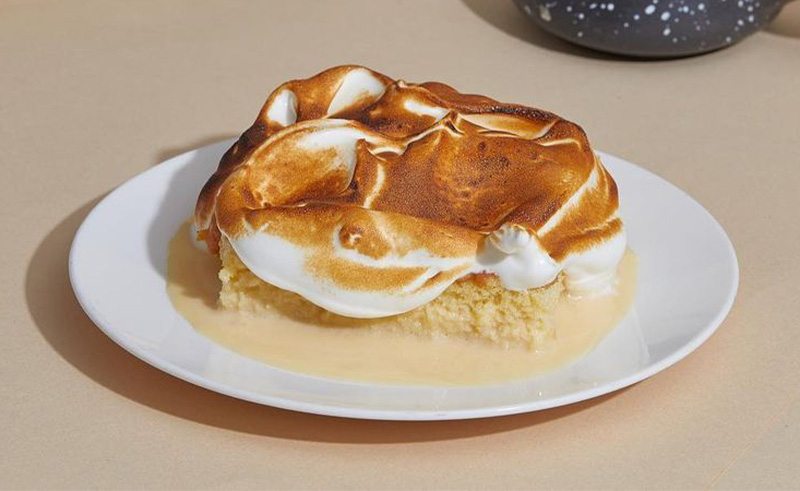 Tabla LUNA
Maadi, Cairo
Notorious for their authentic Latin American cuisine and being the go-to for last-minute birthday get-togethers, it's only natural that Tabla LUNA's torta de trés leches is famous for its creamy goodness.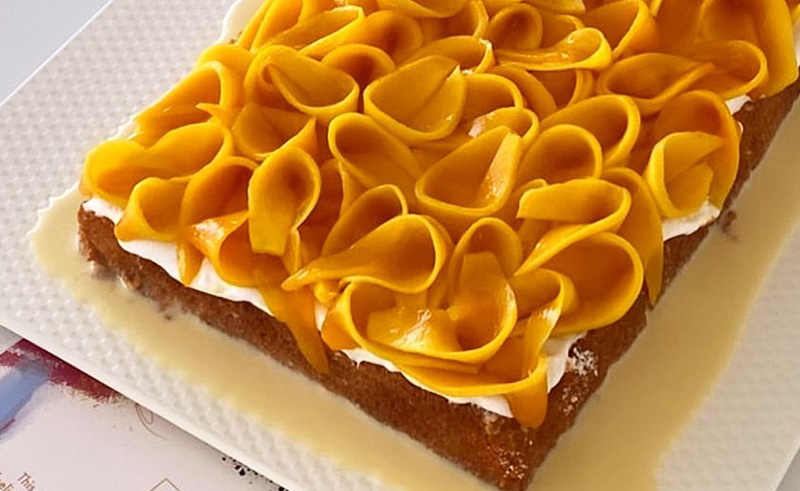 KB's Cake Studio
Arkan Plaza, Sheikh Zayed & Garden 8, New Cairo
In the studio, trés leches are funkier than ever before. KB's Cake Studio sees the dessert in a kaleidoscope of flavours, from mango to strawberry to pistachio to the trusty classic.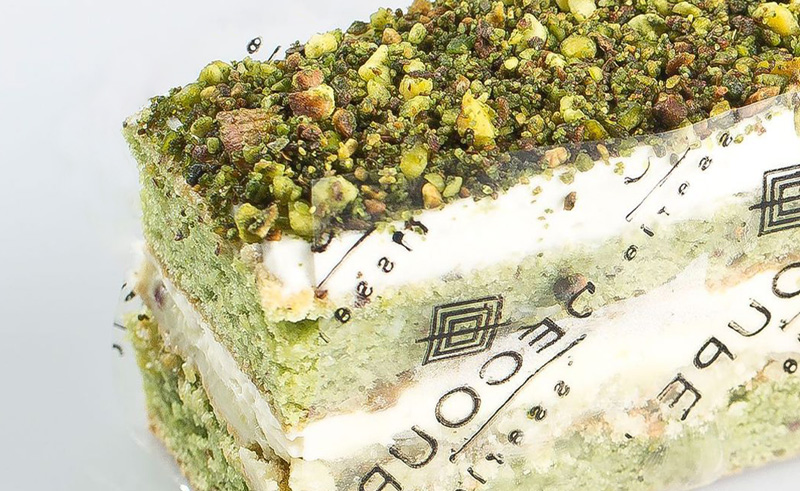 La Découpe
Branches all over Egypt
A designated outlet for everything dainty and chic, La Découpe's trés leches are as delicate as they come. Their strawberry-covered variation is a particular fan-favourite.
B Laban
Branches all over Egypt
As unlikely as it may seem, B Laban specialises in the one ingredient trés leches cannot get enough of: milk, which means B Laban's trés leches are the creamiest for miles around. You can also get the dessert with exciting basbousa twists for a more cultured treat.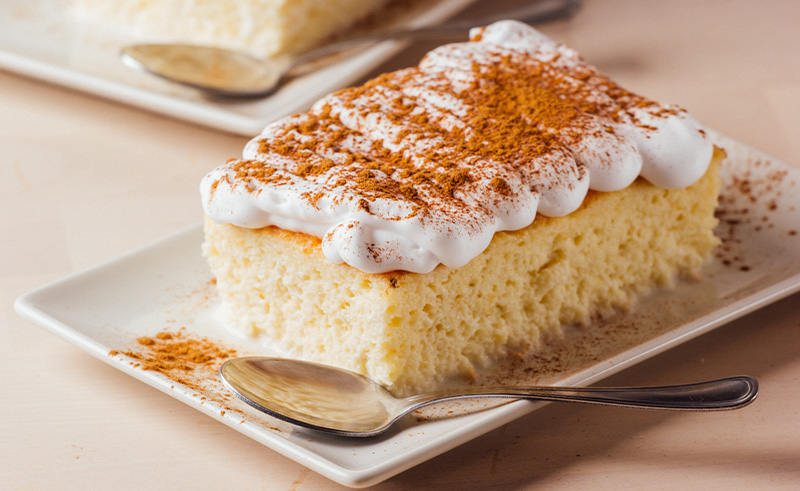 Eatery
Branches all over Cairo & the North Coast
Where in some cases the student does beat the master, nothing beats Eatery's lusted-after trés leches. Delicately creamy and perfectly roasted, the dessert is masterfully crafted amidst Eatery's world of food.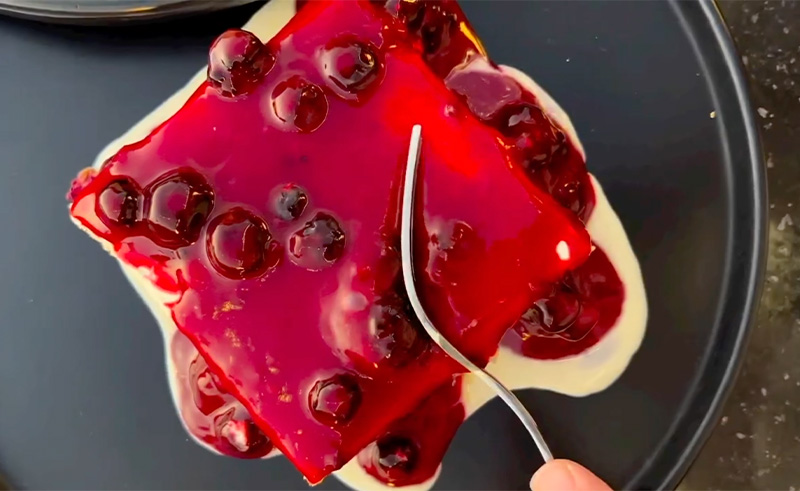 Süss Pastry
Melanite Mall, 6th October City
Ever since they hopped on the trés leches bandwagon this Ramadan, Süss has crafted pistachio, hibiscus, salted caramel and berry variations of the dessert that take visitors on extensive food journeys and are outright delicious.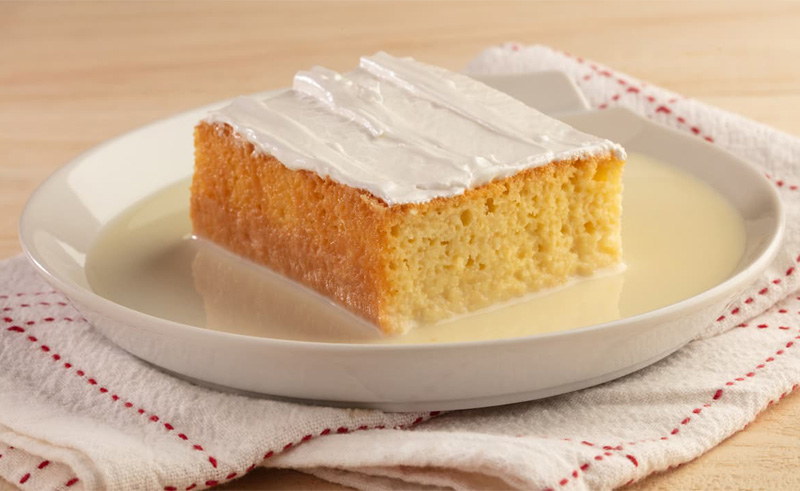 Granita
Michel Lutfallah Street, Zamalek & Arkan Plaza, Sheikh Zayed
Crafting concepts and not mere dishes, Granita sure dreams up a whimsical twist on trés leches, soaked in creamy perfection and topped with a hefty layer of whipped cream.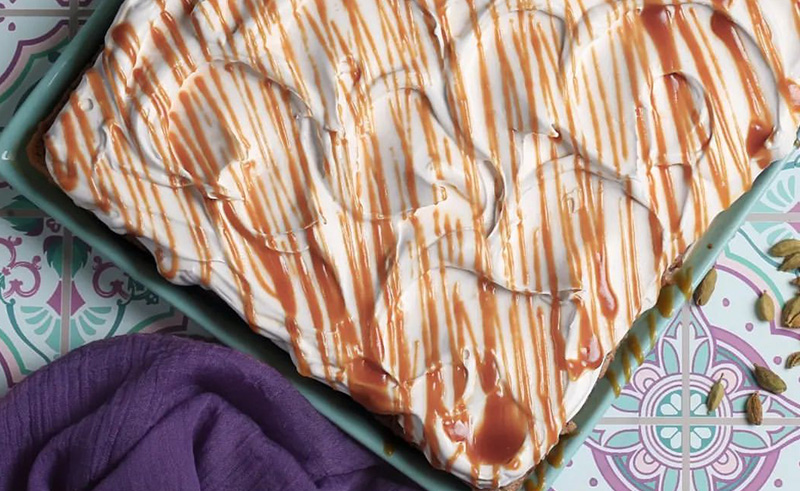 Büata
Walk of Cairo & West Sq Mall, Beverly Hills
Like a gift from the heavens, Büata's selection of trés leches - featuring Lotus, pistachio, karak and strawberry flavours - is a fluffy dream reminiscent of cold hotel beds after sunny days on the beach, but x10 sweeter.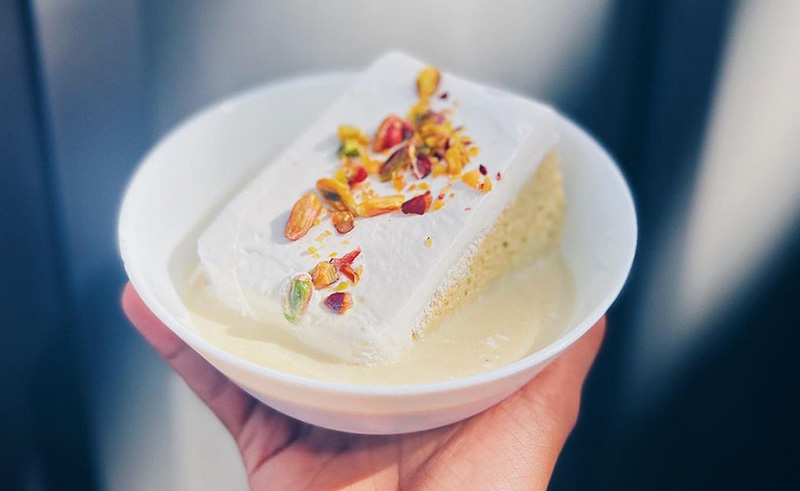 Karak Boy
Branches all over Cairo & the North Coast
A fan of spice-infused karak? Engage your taste buds of an even more daring culinary venture: the saffron milk cake, which combines the vibrance of saffron with the creamy embrace of the fluffiest of trés leches.