Let's begin with a collective recognition of the plight that is being vegetarian in Cairo. Boo-hoo, I can't eat shawerma. That's enough now. A little bit of self-pity is fine, but it won't fill your tummy or satisfy your cravings.
Although it's not the most veggie-friendly city, you'll be surprised at the amount of mouth-watering options floating around out there, many of which are hiding in plain sight in Egypt's most traditional dishes. It's not always helpful to think in terms of meat substitutes or 'veganised' familiar favourites.
Admittedly, the first cuisines I tend to direct the vegetational-curious towards are those of East Asia, but it's time I gave Egyptian cuisine credit where credit is due. A huge portion of the cuisine is vegetarian and vegan by default: think koshary, lentil soup, feteer, ful, ta'ameya, molokhia, ol'as, moussaka, okra, and so many more, eating vegan and vegetarian in Cairo is easier than you might think.
Consider this a general shout out to every Egyptian restaurant and street food spot in Cairo. You have been informed. Now on with the list.
Dragon House
Recommended Dish: Mapo Tofu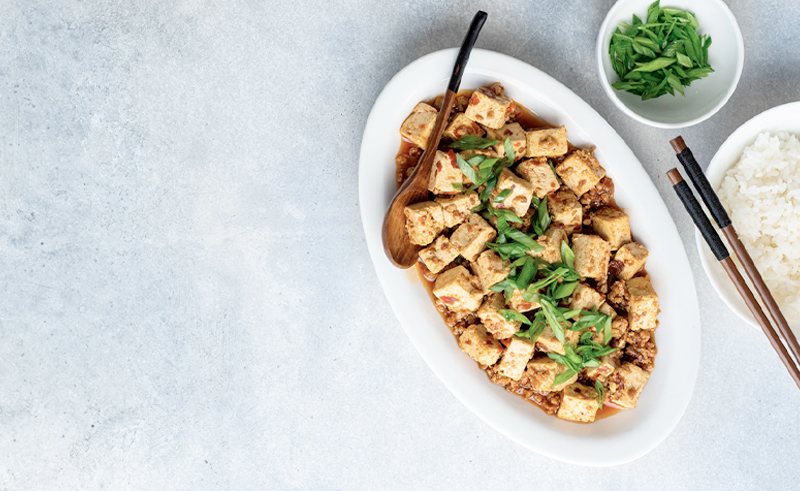 Two words, four syllables: Mapo Tofu. Irresistibly tongue-numbing, this Chinese tofu dish steals the show at Dragon House. Other honourable mentions include the chilli green beans and the freshly-made ice tea. Basically we're saying just go.
Bäxters European Kitchen
Recommended Dish: Zesty Mushroom Sandwich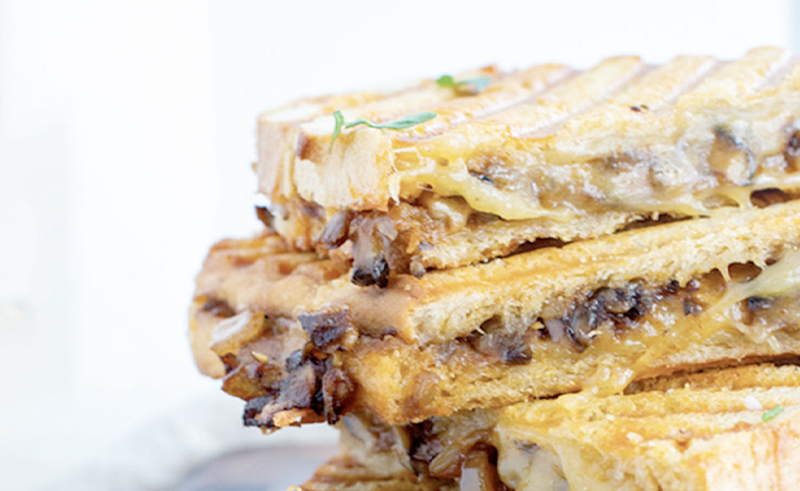 This take on the classic sourdough toastie tops zesty garlic mushrooms with walnut pesto and shaved parmesan cheese. If dairy is not to your liking, Bäxters also crafts vegan parmesan shavings to complement the sandwich.
Gala
Recommended Dish: Pizza Tartufo
Loaded with fresh rocket and drizzled in truffle oil, Gala's Pizza Tartufo effortlessly intertwines the carb-dense Italian dish with vegetarian-friendly toppings.
Let's Poké
Recommended Dish: Vegan Quinoa Bowl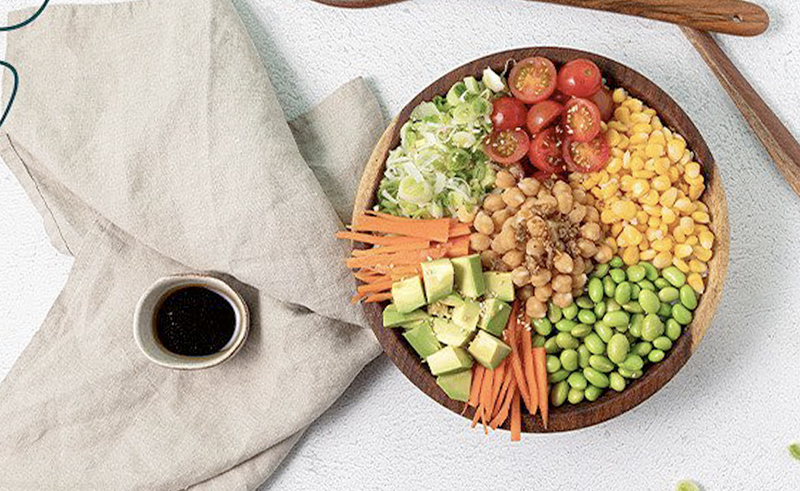 Rich in flavour, Let's Poké's vegan quinoa bowls intermingle the sweet flavours of chickpeas, green onions and ripe avocado with the soft crunch of spiced quinoa, carrots and ginger.
Eatery
Recommended Dish: Beyond Meat Burger
For those seeking refuge from spinach bowls and summer rolls, Eatery's beyond meat burger comes cradled in freshly-baked bread and accompanied with a hefty serving of fries.
Lychee
Recommended Dish: Veggie Wrap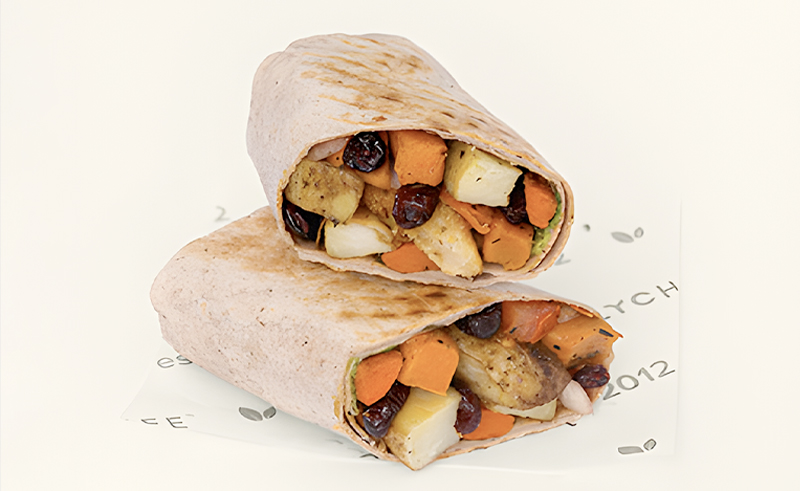 A roasted sweet potato, carrot, pico de gallo, raisin and sweet chilli dressing hybrid, Lychee's veggie wrap adds a gourmet twist to the mid-work-day munching classic.
O's Pasta
Recommended Dish: Velvet Green Pesto Pasta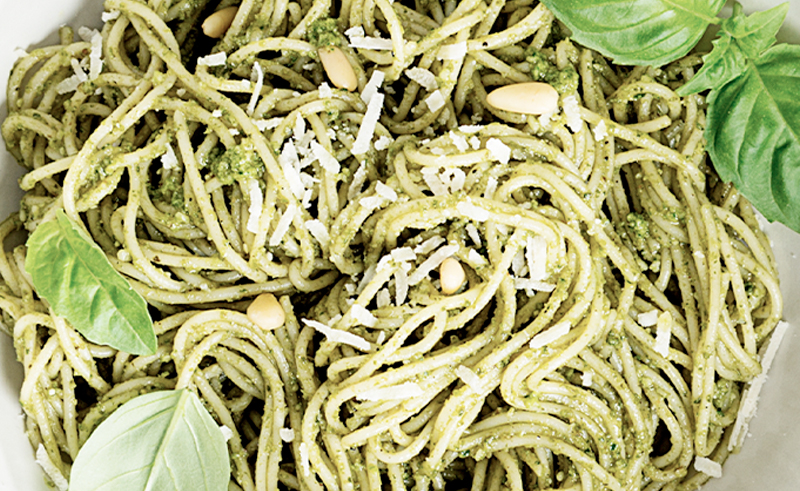 When O's dubbed it 'velvet green' they did not overstate their description. Topped with pine nuts and paired with Parmesan shavings, the al-dente dish is the perfect denouement to late Thursday nights in Zamalek.
Zooba
Recommended Dish: Koshary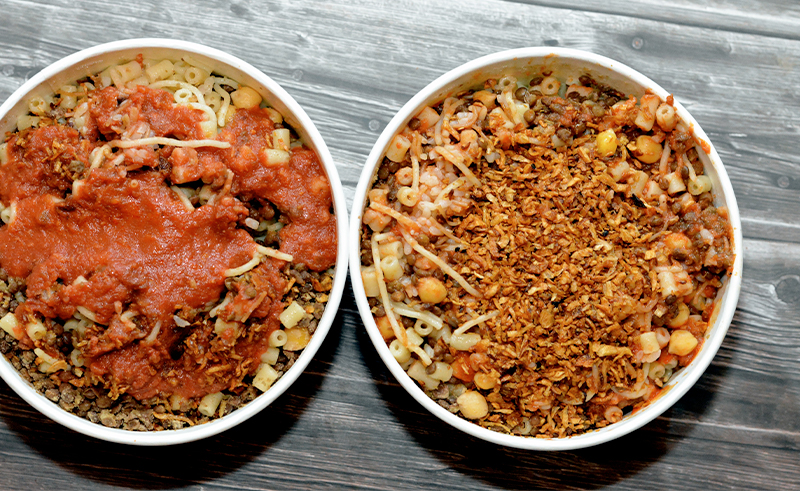 A Cairo-based veggie-friendly food guide would not be complete without a plate brimming with Koshary. Zooba's rendition comes loaded with lentils, fried onions as well as balanced tubs of ta'leya and tomato sauce.