In all honesty, we're a bit overwhelmed by all the weird-shaped foods that are currently taking over the culinary scene; it's just getting too hard to keep track of all of them. One specific item that stood out, however, was the conut. Basically, if an ice cream cone and a donut had a baby with one another, it would give birth to that.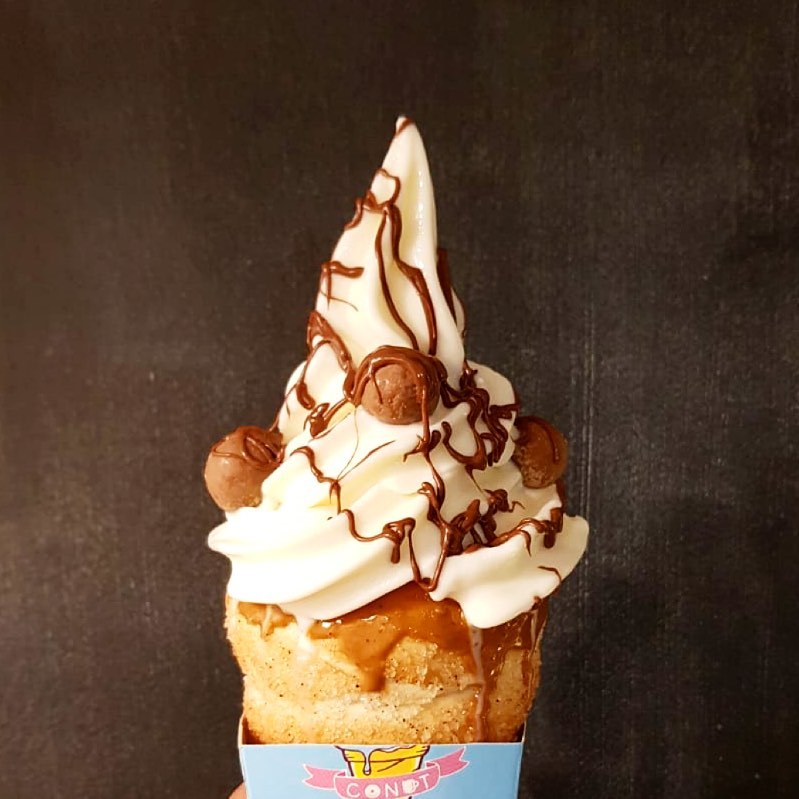 You can get your hand on this dysfunctional, tasty treat from, well, Conut. They serve both sweet and savoury conuts with an array of flavours, ranging from sweet sugar and cinnamon conuts filled with soft-serve ice cream and caramel sauce, to savoury conuts filled with chicken strips and so much more.
The Heliopolis shop also offers a collection of hot drinks to go with your Instagrammable af conuts. Practicing self control was never this hard tbh...

Follow Conut on Instagram for more.