On frenzied workdays, when caffeine and energy drinks keep us on the brink of mental exhaustion, there's nothing like the comforting embrace of carb-laden delights to offer solace – a hearty meal neatly wrapped for easy consumption (because work awaits).
With its tortillas delicately crisped and tightly enveloping a tantalising blend of seasoned rice, beans, succulent meat or chicken, fresh pico de gallo, and creamy guacamole, the burrito stands as a reliable rival to even the fiercest hunger pangs.
From generously portioned al pastor burritos, infused with Mexican chilies, to delectable shrimp-and-black-bean creations, we've scoured the nation for the best burrito destinations. These twelve genuine contenders offer burritos teeming with a medley of flavours, textures, and, of course, an ample serving of guacamole to fuel your day.
Tostados Mexican Grill
One Golden Square, New Cairo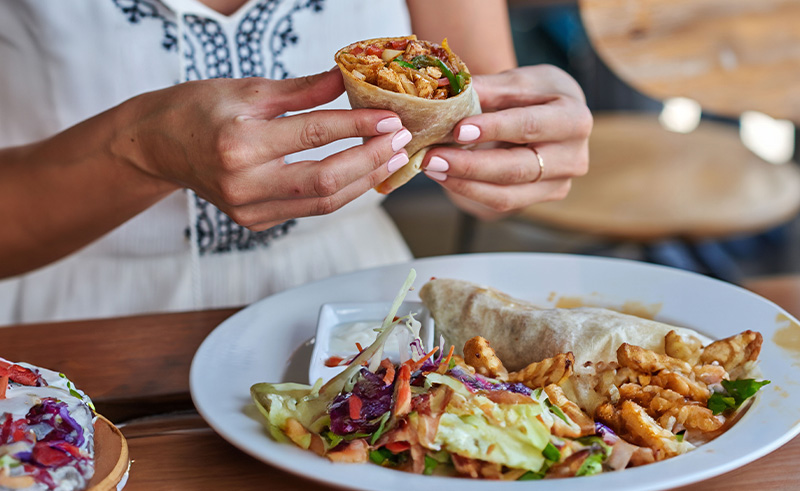 Catering to all your Latin cuisine fever dreams, Tostados' build-your-own-burrito and ready-made chimichanga (a deep-fried burrito drenched in an array of seasoned toppings) will fulfil your guacamole girl fantasies.
Ceviche Tapas Bar
Downtown, El Gouna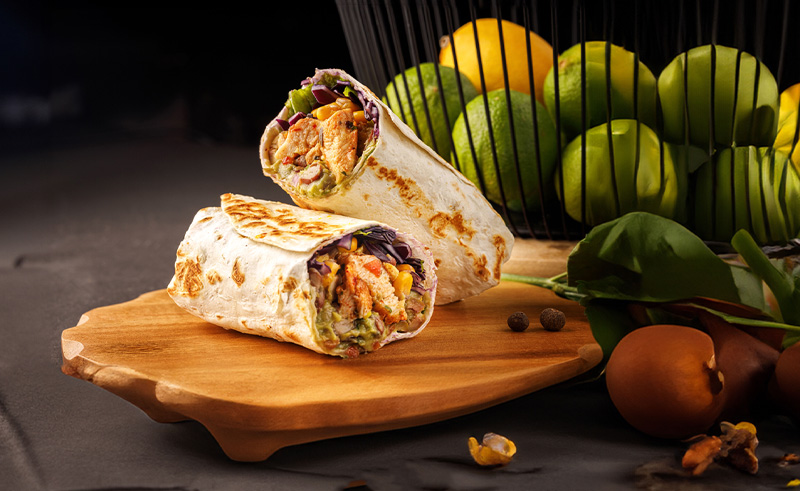 Oozing with aromatic juices and sliced beef steak, Ceviche Tapas' 'Spicy Carne Asada' burritos are best savoured alongside a couple of chilled sangrias.
Hola Tacos
Branches all over Egypt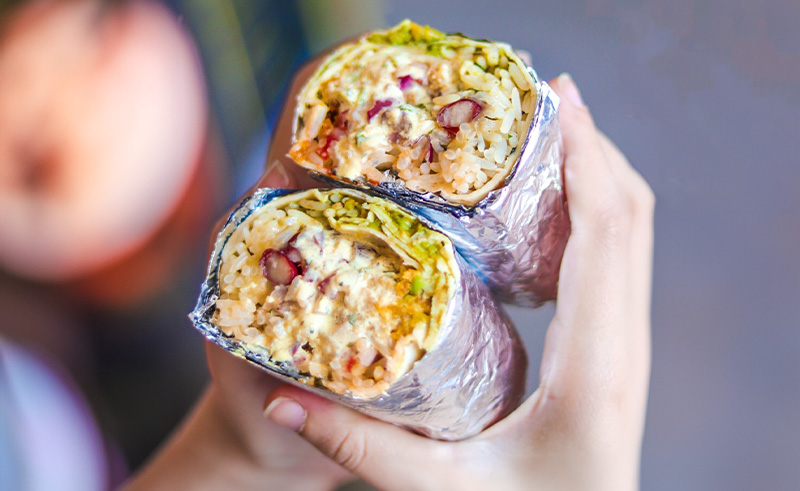 Cherished for its fried hard-shell tacos that puff up like pommes souffles, Hola Tacos also serves crunchy, juicy and ever so meaty delectable burritos with a side of spicy tomatillo salsa.
Tabla Luna
Sarayat, Maadi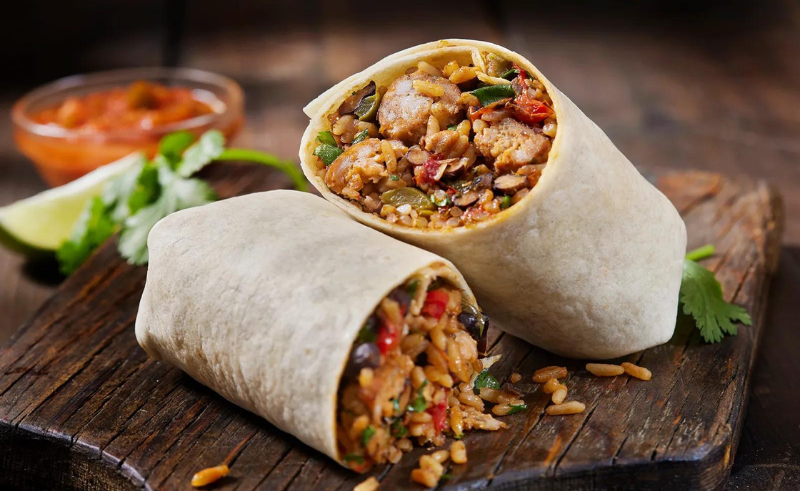 Fully loaded with cooling crema, molten cheese and fresh chunky guacamole, Tabla Luna's signature pulled beef burritos are infused with just enough zest to brighten up the darkest of days.
Shani Cafe
Asalah Square, Dahab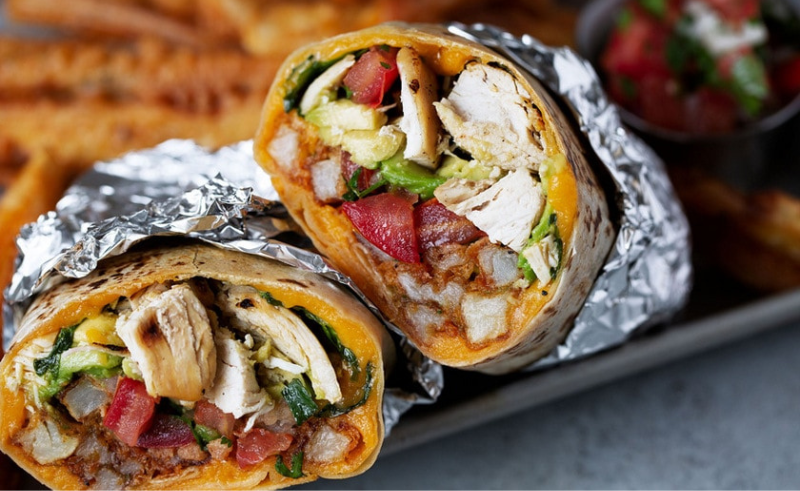 Shani Cafe's grilled chicken burritos expertly carry a payload of well-seasoned components, complemented by citrusy pico de gallo and large planks of avocado.
Dos Bros
One Golden Square, New Cairo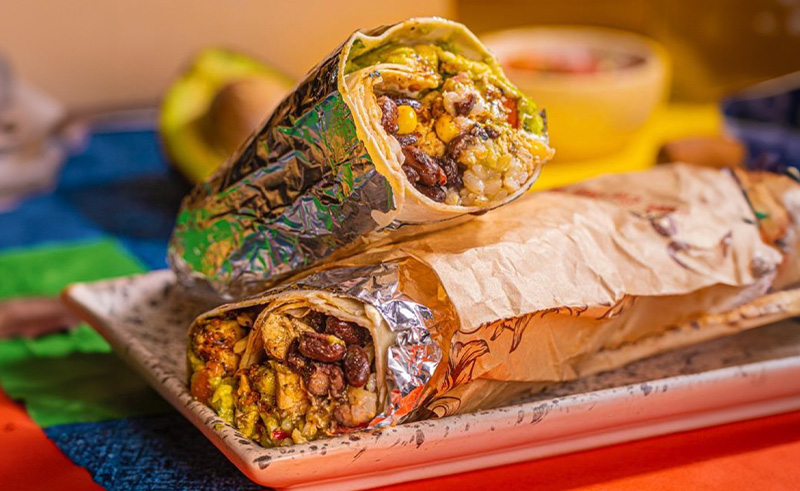 Dos Bros have taken SZA's words too literally, fitting two meals into one big boy burrito; one that is beautifully slicked with tomatillo puree and doused in sour cream.
Gracias
Arkan Plaza, Sheikh Zayed City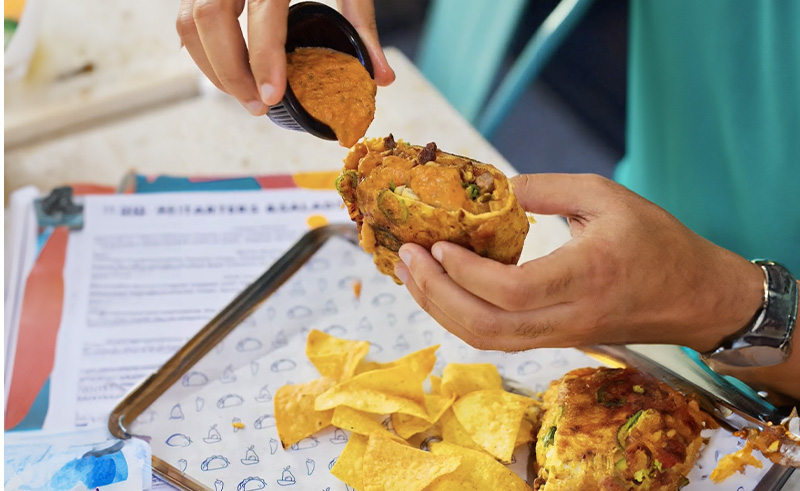 Reminiscent of Mexican street trucks, Gracias serves up burritos smothered in melting cheese goodness and hearty enchilada sauce... utterly burrito-full.
Takosan
Branches all over Egypt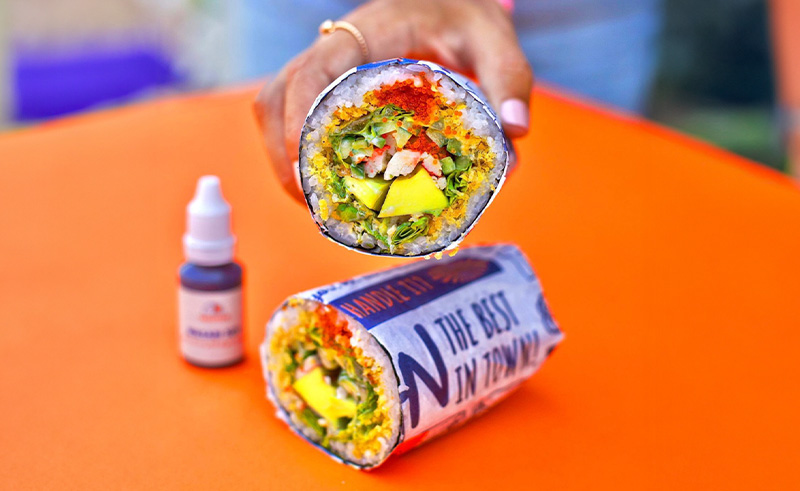 Sushi burritos? Like sushi but in burrito form with double the rice content? Honey, say less…
Gringo's Burrito Grill
Branches all over Cairo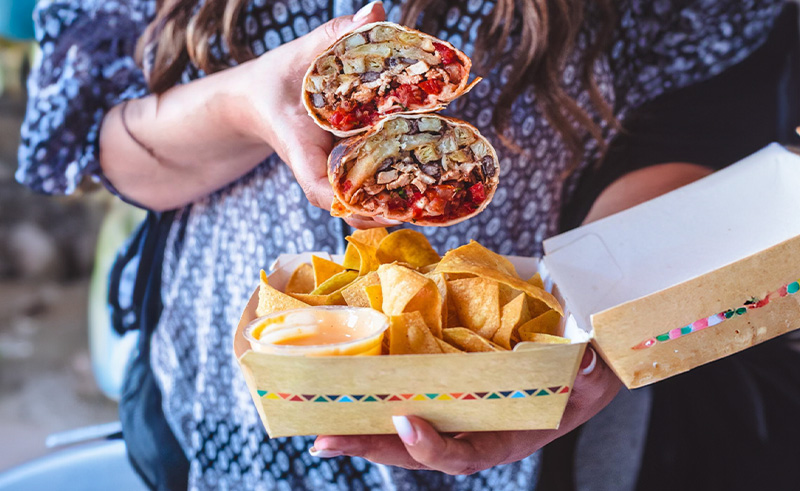 Stirring up a wave of midnight nostalgia akin to snacking in our mother's kitchen, Gringo's burrito boasts that irresistible, marbled, flame-broiled meaty flavour that beckons for late-night indulgence. Yet, if the mere thought of leaving your haven seems too daunting, fret not; Gringo's burritos can be swiftly delivered to your doorstep in just a matter of minutes, courtesy of the @botitapp.
Tacomigos
Lake District, Mivida & Cairo Festival City Mall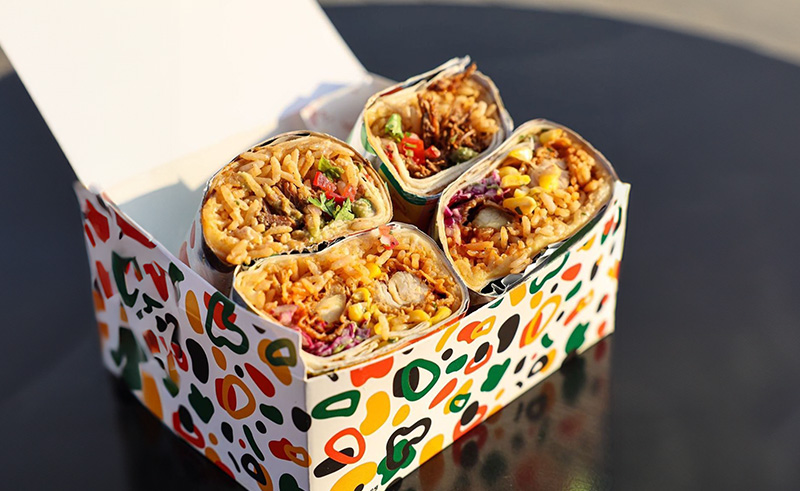 Filled with shredded cheese, fries and pulled beef, Tacomigos' breakfast burritos are perfect for those who prefer a protein loaded morning meal option.
The Vegan Lab
El Fanar, Lighthouse, Dahab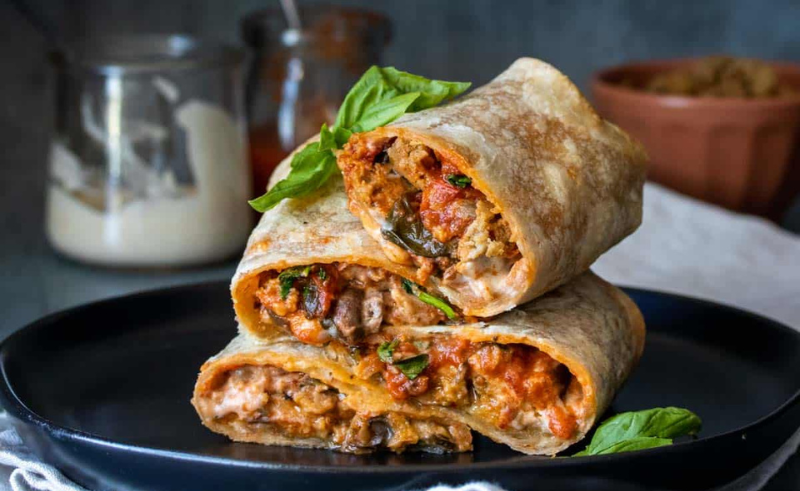 This one is for all the vegans and burrito seekers (and for those who don't want a burrito, well, don't be ridiculous Andrea everybody wants this)..
YOI
Green Plaza, Alexandria
Here is another sushi burrito spot for you because this burrito fusion is just too good to be true.