Let's clarify one thing upfront: a properly cooked steak has the potential to salvage even the most awkward of first dates. Picture it: three minutes in, wine glasses are being drained rapidly, you're fidgeting like a five-year-old, and you've mentally compiled a list of 58 places you'd rather be right now because, well, he's certainly not the Shrek to your Fiona. To deflect his probing questions, you take measured bites of a sumptuous steak, relishing its juicy, blush-pink tenderness and nod at the right moments in hopes your exit is fast approaching.
But let's be clear: a steak isn't just any meal that any run-of-the-mill chef can master. It's a hallowed institution in the world of fine dining, reserved for the most daring of culinary artists. It begins with a meticulously sourced prime cut of meat, marinated in a carefully crafted blend of herbs and spices, and expertly grilled for a precise amount of time over controlled heat to achieve that perfect texture.
With that in mind, we've thoughtfully curated a list of Egypt's top steakhouses to bring that much-needed sizzle into your life.
JW Marriott Steakhouse
JW Marriott Hotel, New Cairo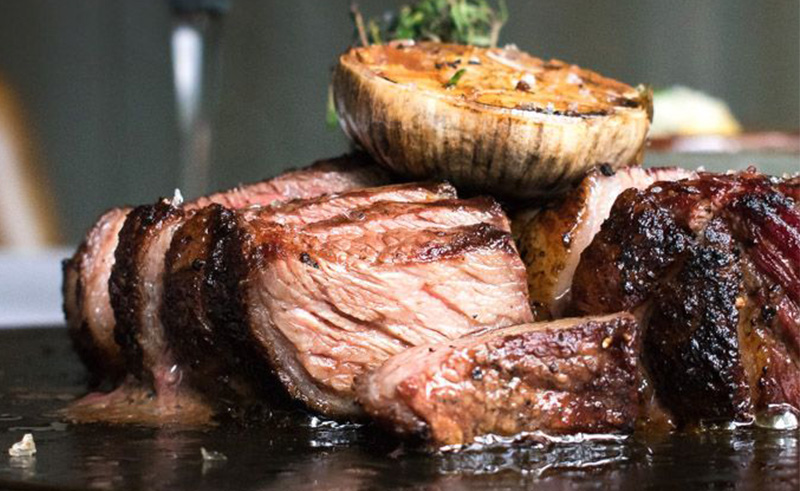 In the words of the late American celebrity chef, Anthony Bourdain, the perfect steak is always medium-rare. Steak connoisseurs, JW Marriott (literally) understood the assignment and blessed us with the juiciest, most tender steak.
Kazoku
Swan Lake, New Cairo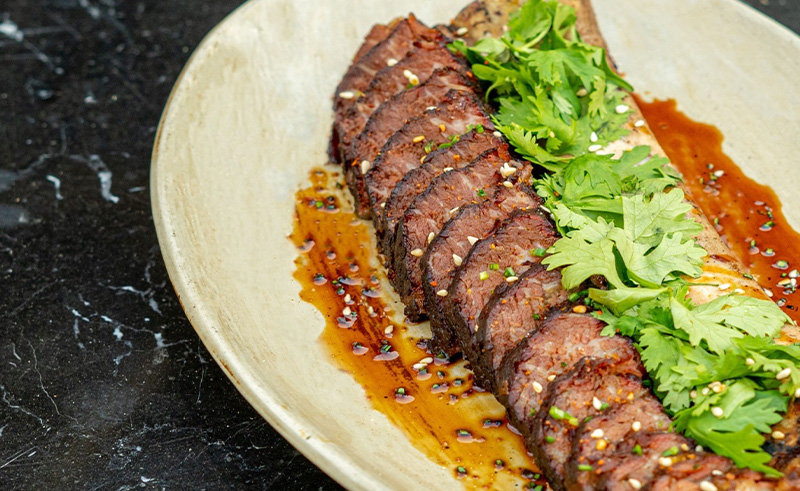 Seared double-cut côte de boeuf the Japanese way? Where do we sign up?
J&G Steakhouse
St. Regis Hotel, Nile Corniche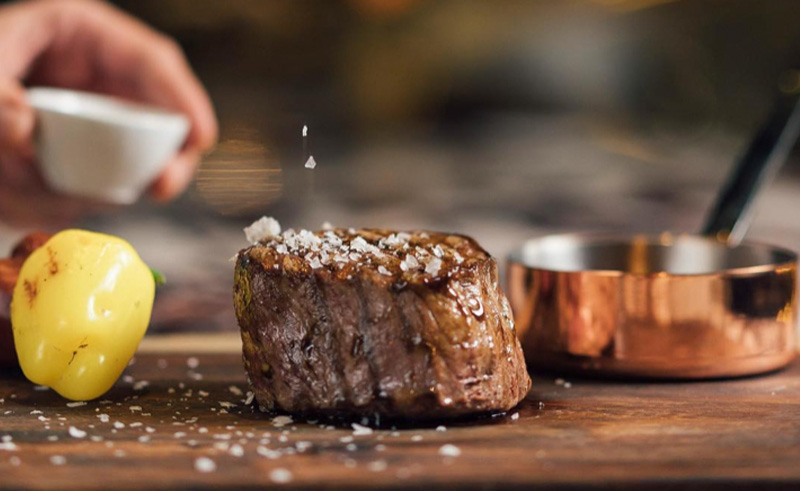 Char-grilled and glazed in melted buttery goodness, J&G Steakhouse's delectable steaks call for a chilled glass of red wine and a much-needed girls night.
Mo Bistro
Branches all over Egypt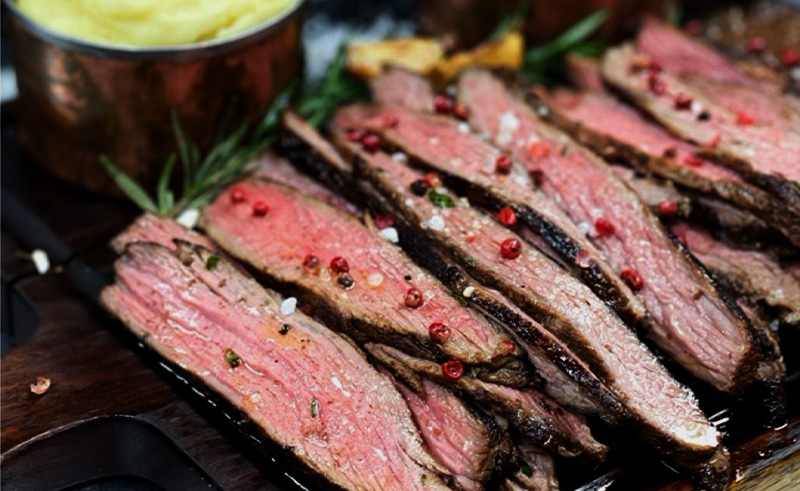 Drenched in an aromatic truffle sauce, Mo Bistro's steaks are a literal sight to behold.
Esca
Almazah, Heliopolis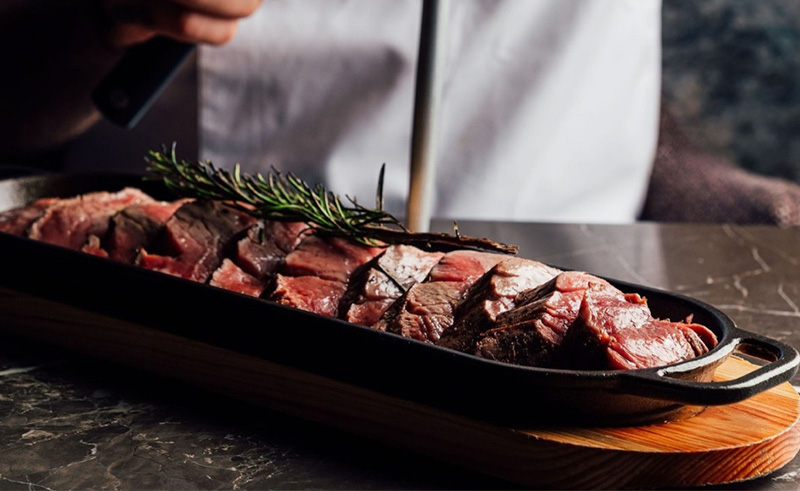 Esca's perfectly-seared Chateaubriand exudes an aromatic allure that had us carnivorous foodies feeling that food-coma rush.
Kazlak
Boulevard, New Cairo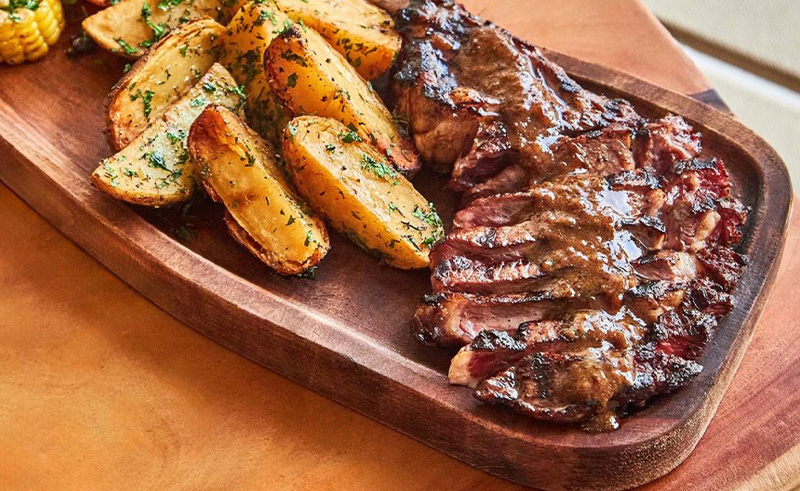 Served on a handcrafted wooden platter with an assortment of golden potato wedges, Kazlak's steaks are locally sourced tender cutlets, juicy, smoky with sprinkles of salt(bae).
Sachi
Heliopolis & Park St, Sheikh Zayed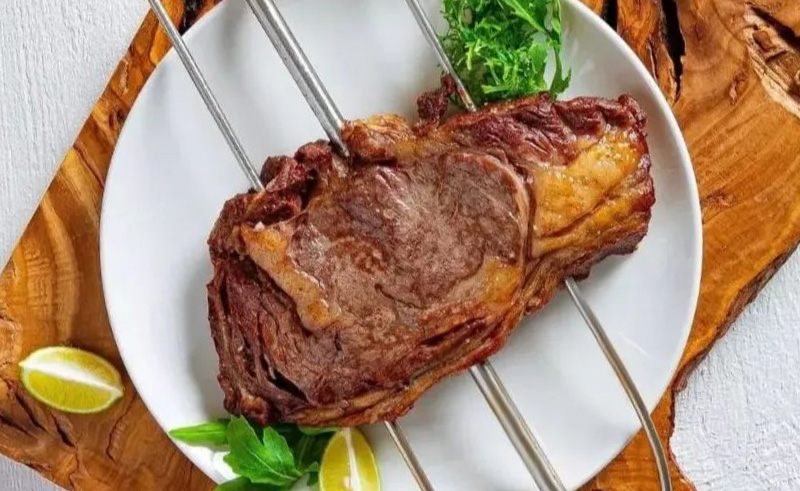 Witnessing Sachi's Wagyu steaks - adorned with shallot vinaigrette and paired with crispy artichokes - was a literal love at first sight.
Crimson Bar & Grill
Zamalek & Arkan Plaza, Sheikh Zayed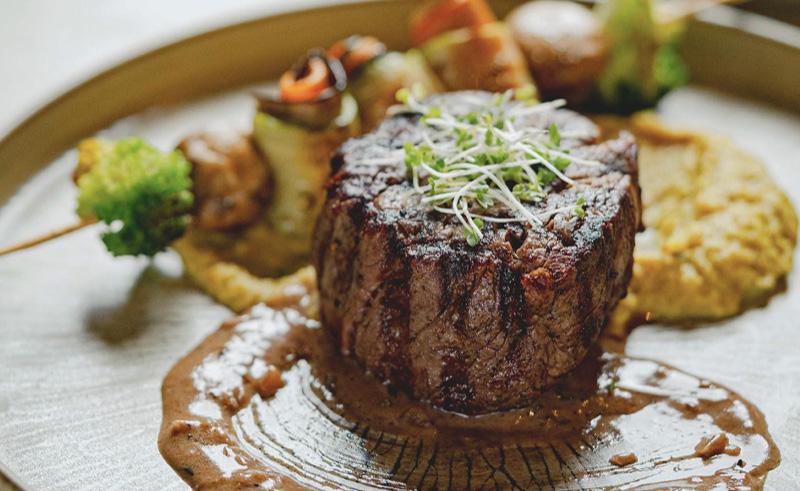 Serving perfectly seasoned sizzling hot steaks paired with an abundance of wine sangrias, Crimson is your go-to spot for a wild single girls' night out.
Xodo
Four Seasons First Residence, Cairo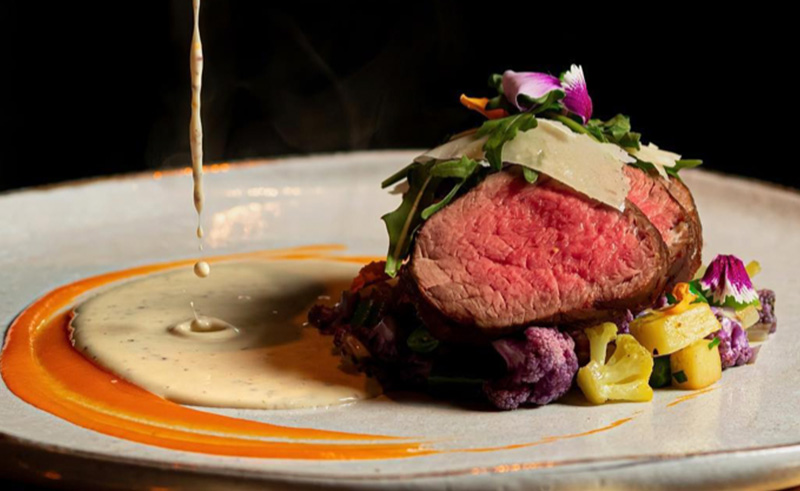 Xodo serves rich, juicy and generously marbled steaks coupled with a carnival of sauces that revive your dead taste buds – after one too many Big Macs.
Riviera
Four Seasons Hotel at Nile Plaza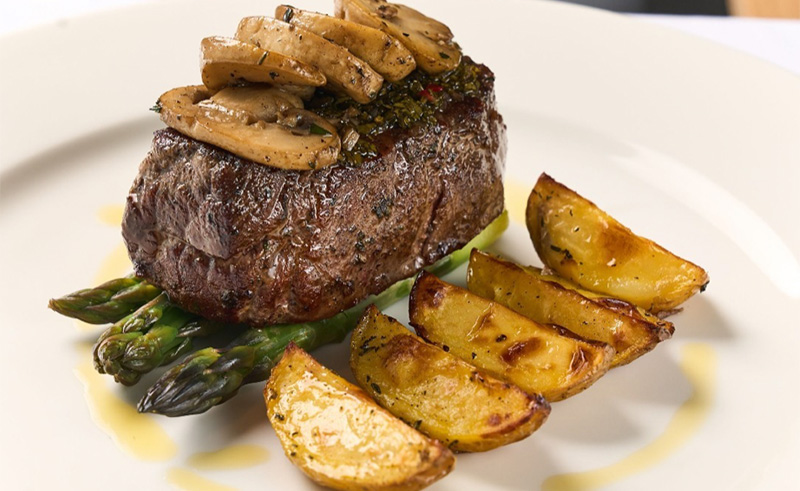 Beautifully laid on a bed of roasted asparagus and potato wedges, Riviera's beef tenderloin is one to slowly savour as you plan out your next solo trip to Europe.
Bistro Paris
Sarayat, Maadi & Izar Plaza, Sheikh Zayed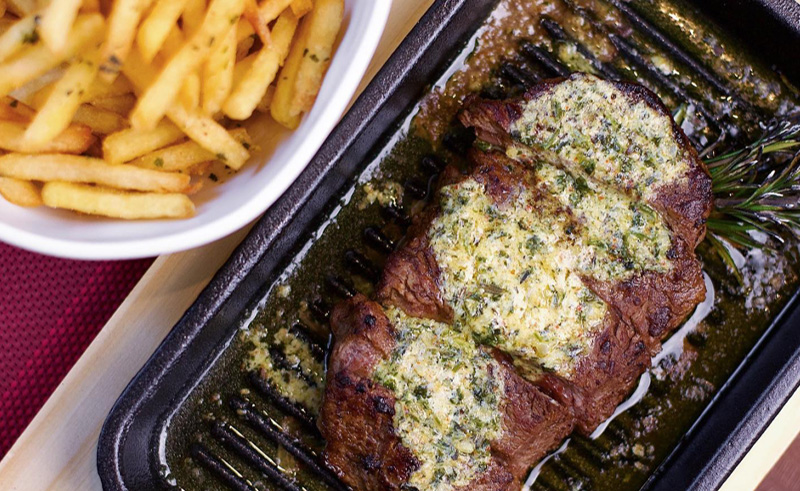 Bistro Paris' flaky pan-seared steak frites, crafted with the freshest Parisian ingredients, will satiate your French cuisine cravings and help you live out your Emily in Paris dreams.
Roy's Smokehouse
Cairo Marriott Hotel, Zamalek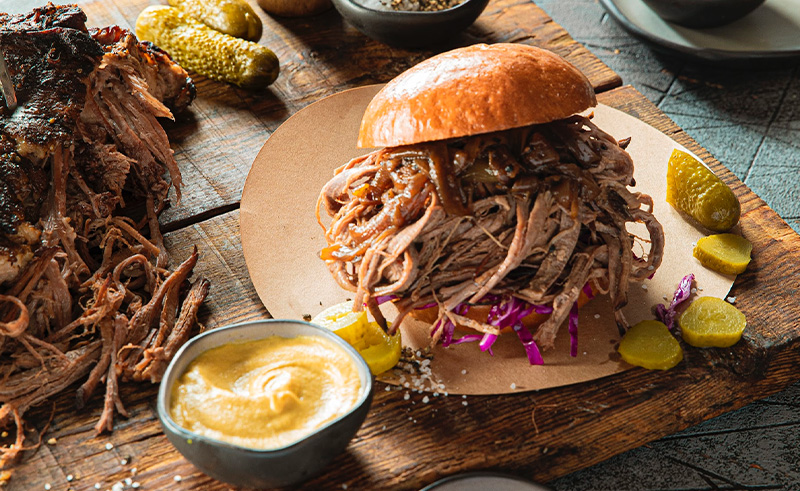 Located in the heart of Cairo Marriott Hotel, Roy's Smokehouse serves quality tender steaks – ones that literally melt in your mouth.
Longhorn Texas BBQ
O1 Mall, New Cairo & Arkan Plaza, Sheikh Zayed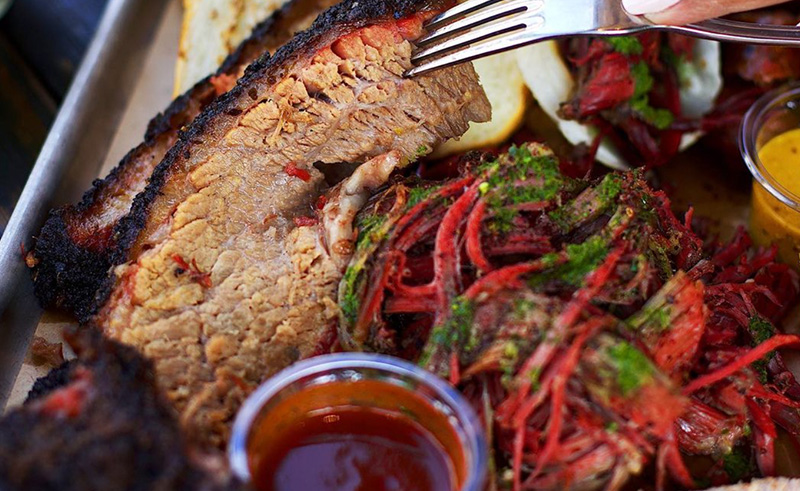 Whether shredded in tacos or thinly sliced in a bun, Longhorn's all-you-can-eat Southern BBQ is a saucy, smokey and mighty feast.