Wrapping all our favourite Asian flavours into one menu, Nüwa is the latest Cairo eatery all about the art of Asian cuisine. Launched by Mori International, yes that Mori, the new restaurant is an amalgamation of Chinese, Japanese, Thai, and Indian dishes. For this, we say arigato.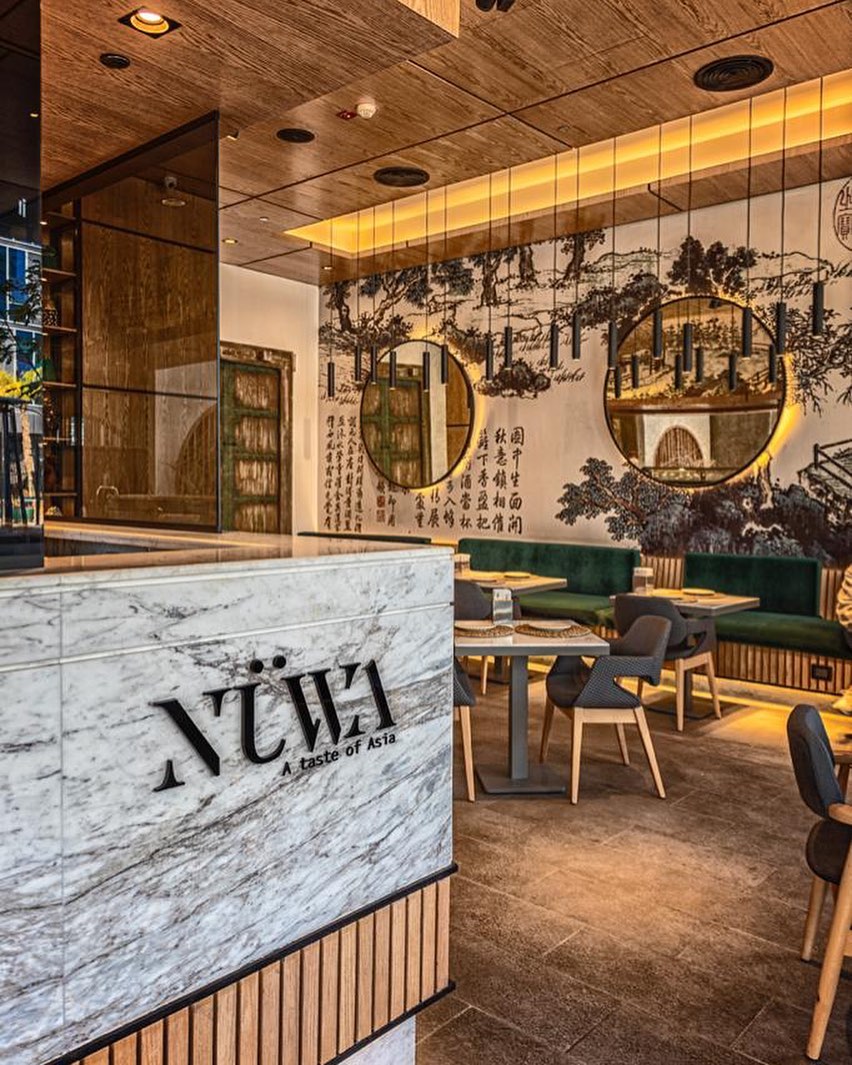 "Everything we do is authentic, and our head chef is from Thailand as well. In this market, there are few restaurants with an Asian concept that are elegant yet affordable. With Mori Sushi as a leader in local sushi restaurants, we wanted to also introduce an all-around Asian concept eatery to the market which we felt was missing," Farah Ehab El Zoheiry, Nüwa's brand manager told us.
With classics from the Mori Sushi menu like fan favourite Spicy Lemon Roll, the new eatery is bringing forth everything we love about the sushi joint along with a new menu filled with goodies like Peking duck, butter chicken, shrimp green curry, Singapore noodles, and so, so many more.
Named after the mother goddess of Chinese mythology, the restaurant first opened up in Alexandria's L Bay and now has officially moved over to Sheikh Zayed's Capital Promenade.