Amidst the suburban sprawl of 6th of October City sits a cosy, sunlit kitchen with red brick walls, illustrated blackboards and stainless steel countertops. MonAppetit isn't another of the area's many hip cafes, however; it's an industry level culinary academy that has quietly been training Egypt's next generation of chefs.
"MonAppetit is the hub for anyone who wants to learn or teach anything about culinary arts" founder Mona El Banna told Scene Eats. "It's the place to go," she continued, pointing out that their courses are suitable for restaurateurs in-the-making and home cooks alike.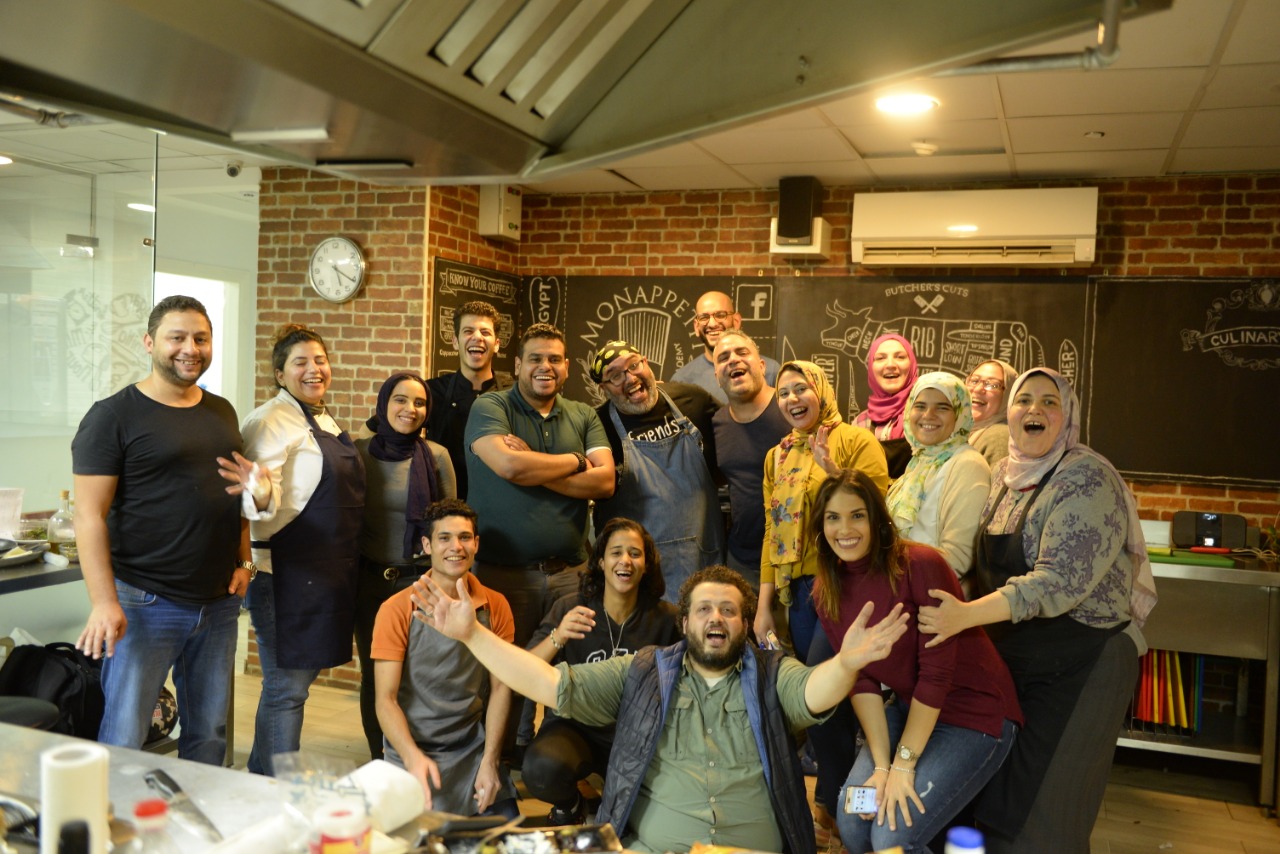 The academy is the product of passion, years of work, and above all, necessity. Back in 2011, Mona was a senior brand manager for a telecommunications company when she came to the realisation that she would rather be dealing with sauces and soups than billboards and briefs. To her dismay, Mona only found one place offering culinary courses in Egypt. "It was for chefs who wanted to work in hotel kitchens," she notes. "That wasn't what I wanted to do." Mona followed her hunger all the way to the Gulf, where she enrolled in a Dubai culinary school. It was only upon returning to Egypt that she had her Eureka moment.
"This is when I thought of opening a place for people like me," she reminisces. "People who don't necessarily want to study professional culinary arts to work as a chef at a restaurant, but just want to improve their culinary background." MonAppetit offers an impressive range of cooking courses thanks to a repertoire of professionals from across the culinary spectrum. Whether you'd like to learn the basics of seafood from a beach resort chef, or style dishes with your favourite Instagram foodie, MonAppetit is the place to be.
Scene Eats has also curated a range of online cooking classes with MonAppetit Academy that will cover everything from how to prepare a whole chicken and how to bake burger buns, to putting together a béchamel mac and cheese, and even a meat cuts 101.
You can learn more about the academy through their Facebook and Website