"I've never been one to take risks, but I just knew that I had to do this."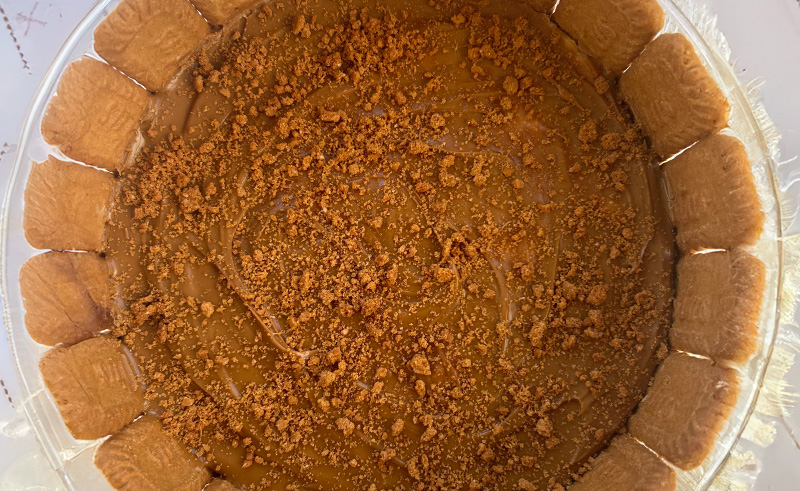 The best things in life often come to fruition unplanned, and no different was the case for Shadw Khalil, the self-taught chef behind the Cairene cloud bakery 'Baked by Suki.' Crafting homemade dessert delicacies in her own kitchen during her spare time, Shadw Khalil's culinary journey started off during study breaks within the gardens of the American University in Cairo.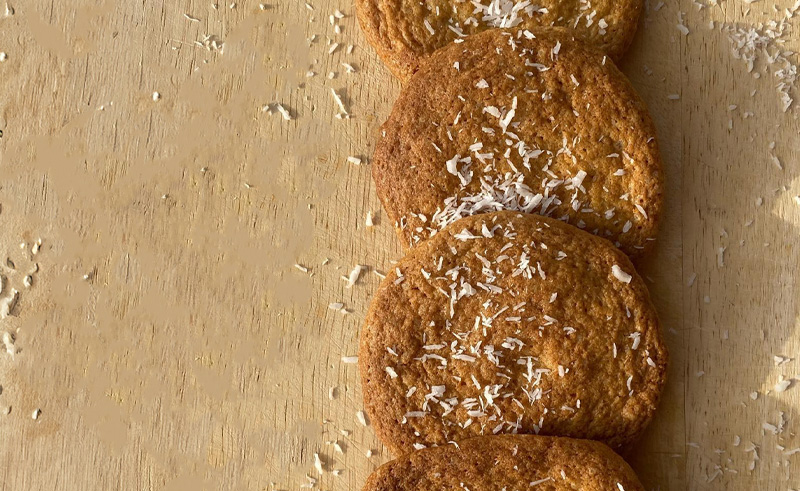 "Oh, it all just started on a whim, really. I never planned Baked by Suki. I would always look up all these random dessert recipes on Instagram and make desserts for my friends. I'd bring it to them at university in lunch boxes, and it was just a cute little thing between us," Baked by Suki Founder and chef Shadw Khalil tells Scene Eats. "On one random day in Ramadan during one of our breaks, one of my friends just casually suggested making a business out of my desserts, and, surprising myself, I figured, 'why not?'" Khalil adds.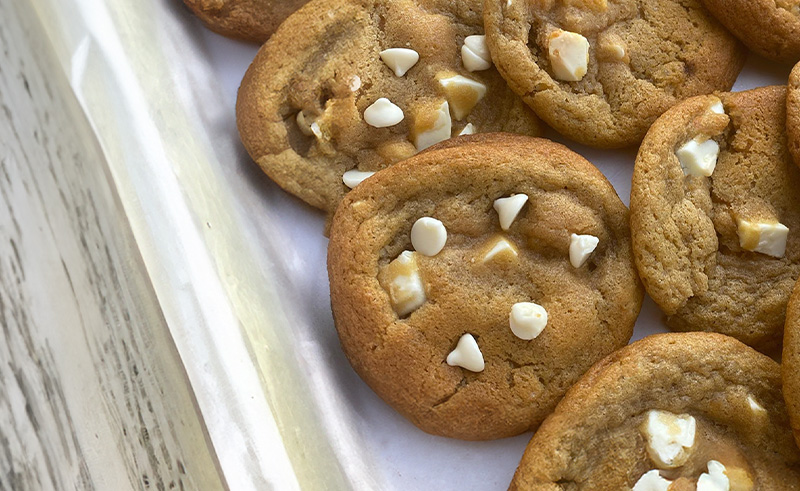 A student at AUC, Khalil found solace in the oven. What started off as a cathartic pastime to rid the day's stresses ended up culminating in a sweet and soulful cloud bakery crafting everything from white matcha chocolate chip cookies and cake pops to mini lotus cheesecake cups and qatayef bites.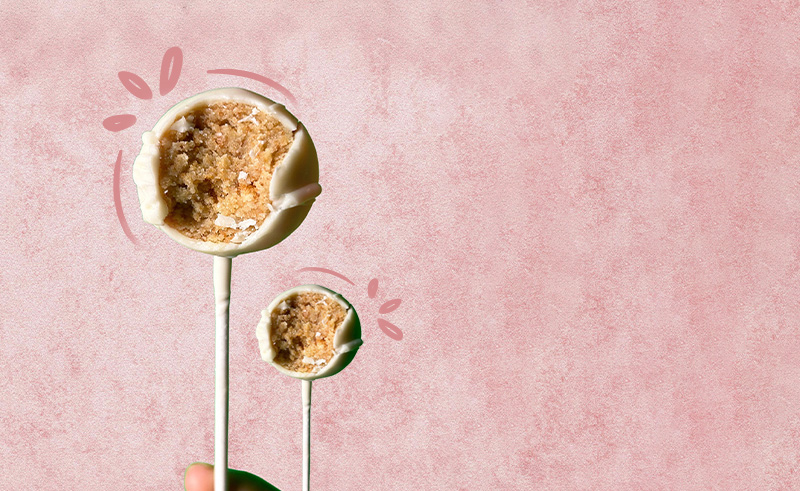 "I've never been one to take risks, but I just knew that I had to do this. That same night, I made an account," Khalil shares. Driven by a newly ignited spark, Khalil signed up for a series of baking courses to get her head (and hands) professionally in the game, and with the aid of her loving mother who shares her penchant for the culinary arts, Khalil refined her artisanal arsenal.
Named after her own nickname, Suki, Baked by Suki specializes in what Shadw calls 'the homey feel.' With flavors evoking nights spent gathered with the family watching Eid plays to birthdays celebrated at home on Fridays, the young baker aims to distinguish her creations as entirely homemade, made with love and care.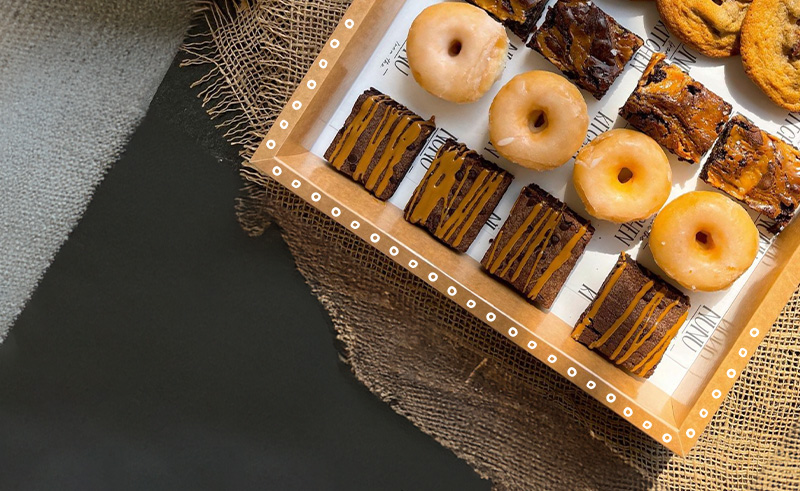 Pastel-frosted cupcakes, lotus-filled cheesecakes, and gooey brownies oozing with chocolatey goodness, Baked by Suki's menu is as sweet as it is ever-evolving, with new seasonal additions making their way with every occasion. With that said, we'd suggest keeping an eye out for some spooky Halloween sweets, which one would assume are coming soon.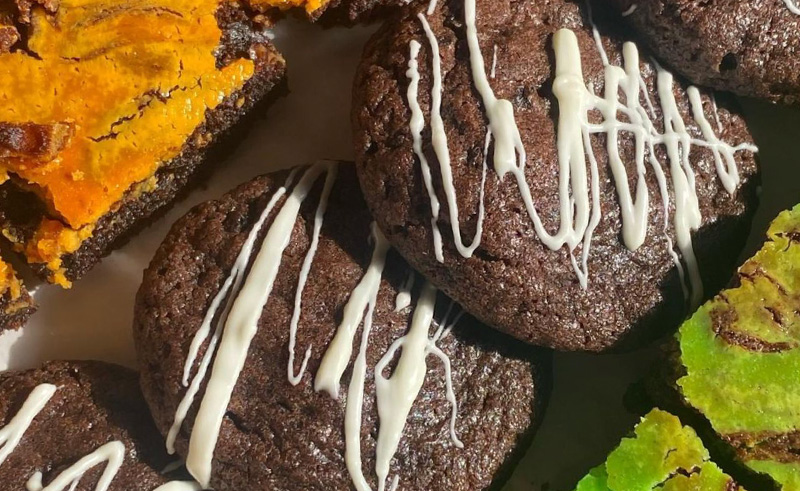 And if you're looking for a personalized recommendation, here's what Shadw has to say: "Matcha, matcha, matcha. I just love matcha - it's truly the best thing ever, and I wish people would appreciate it more! And other personal recommendations - aside from anything and everything Matcha - my Kinder Nutella brownies, salted caramel brownies, and chocolate chip cookies are definitely my own hits."
Founded in April of 2022, Baked by Suki is one young woman's personal proof that with perseverance and passion, you can bake it till you make it. "It's definitely a challenging endeavor balancing my studies with my bakery; at first, I was so overwhelmed. I'd get so many orders and just freak out, but it all just ended up becoming second nature. I'm proud of what I've achieved and I'm proud of what I'm achieving. It's so worth it."