Overlooking the Red Sea at Egyptian resort town El Gouna, Sahara RestoBar strives to both embrace and transcend borders, serving up creative fusion fare at the crossroads of Egypt and the North African plateau. Invoking a boho-chic aesthetic through earthy palette and airy surroundings, Sahara RestoBar translates traditional dishes for the modern palate with deft, snarky touches on in local favourites fit for a sultan. It's hard not to feel a bit cheeky when you sip from one of their contemporary cocktails sourced from the Sahara desert itself, infused with prickly-pear nectar and dates.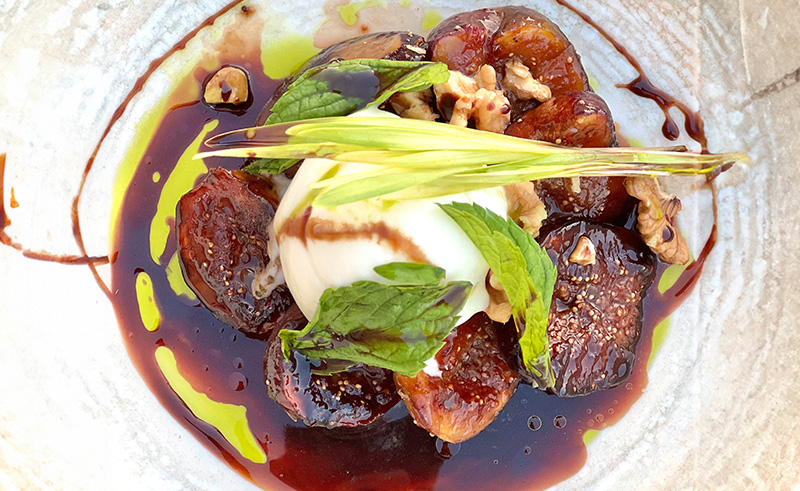 "The inspiration behind Sahara was that we wanted to have an oriental-themed restaurant. But given the premium location, and just how El Gouna is in general, we knew that wouldn't work without an elevated concept," Sahara RestoBar's Senior F&B Consultant Nelly Ezz tells SceneEats. "We figured, what better way to offer a broader and elevated oriental dynamic than let the Sahara speak through us? This desert that spans an entire continent has so much culinary richness to offer, and we wanted to pay tribute to that, incorporating international elements while emphasising Egyptian cuisine."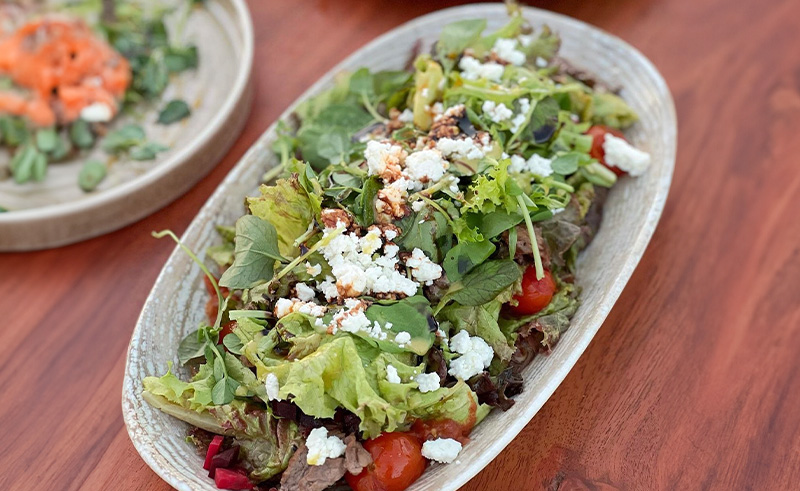 Sahara RestoBar dances the intricate line between tradition and innovation, antiquity and modernity. Egyptian classics are reinvented with a dash of culinary wit. "Everyone knows what Sakalans is, and everyone knows what Milles-Feuilles is, but would anyone ever dare to combine the two?" Ezz adds. "That's what we did, and that's what makes us unique; it's the familiarity reshuffled with innovation - Fattah Arancini, Karak Mousse, and so much more you'd never see elsewhere."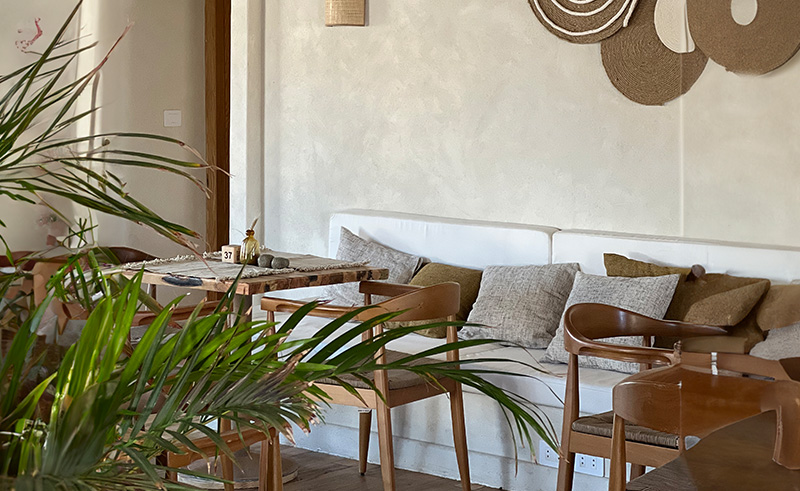 Om Ali dishes are deconstructed and reassembled by chefs who care more about pleasure than orthodoxy. French Mille-Feuilles come with a local Sakalans twist, and late-night Shawermas just beg to be devoured after a long-night of cocktail-filled-fun. From batter-fried beef brain bites to baked figs, Sahara manages to walk the culinary tightrope with grace (and an abundance of spice).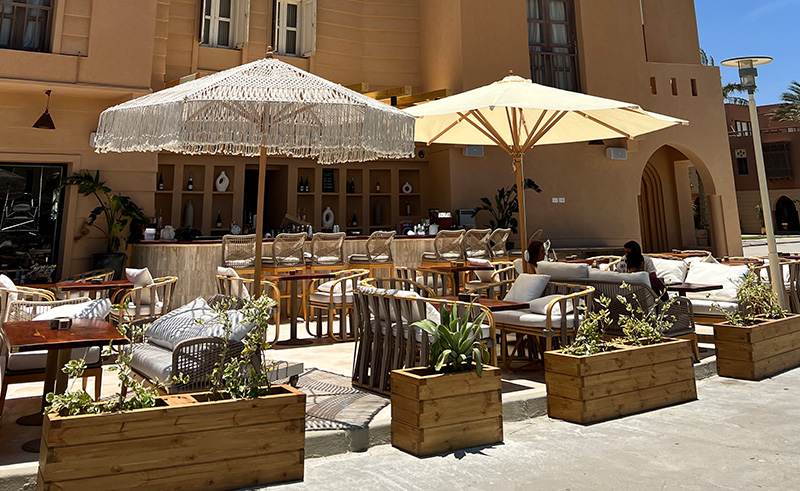 "In El Gouna, you're either a breakfast place, a dinner place, a bar, or a shisha lounge - we're all of that under one roof, and that's what sets us apart." Ezz shares. Located in the Abu Tig Marina in El Gouna, Sahara seeks to satisfy all our curious cravings all day and night long.
Tin-shoki sponsored hangover, anyone?