When life hands you sushi, you grab it with the finest chopsticks your kitchen has to offer. You ensure no sliver of crispy rice is left unattended to and that the wasabi marinating in your soy sauce is getting the fresh sashimi it so rightly deserves. Amidst the avocado-based chaos you swiftly realise that perhaps your signature order would've been better paired with Truffle Tataki, Duck Pancakes and the ever so trusted Salmon Teriyaki. And so, you consume. Despite the food baby currently tearing through your trousers, you somehow ensure that there is, in fact, room for ginger tea and a soul-enriching view of the Mediterranean sea courtesy of Izakaya SHL.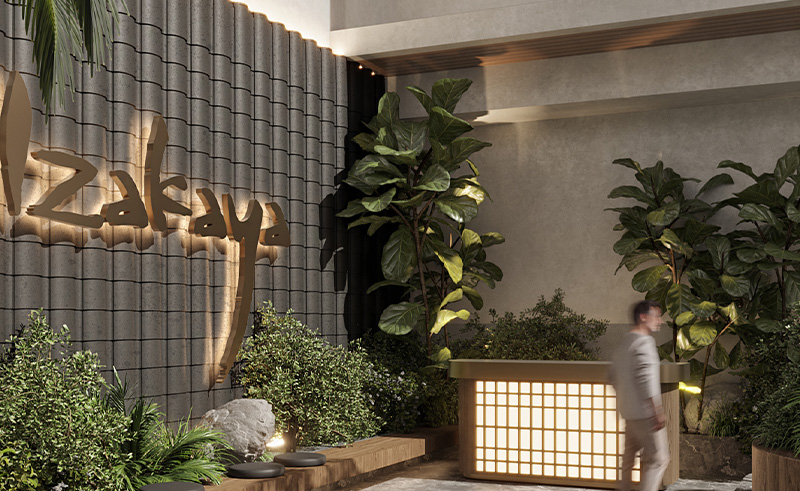 Subsequent to a successful launch in the summer of 2016, coveted date spot and every food aficionado's Japanese-Peruvian affair of choice Izakaya is taking to Egypt's North Coast. "I am excited to partner with one of the leading real estate companies in Egypt - Emaar," Taymour Erian, Co-Founder and CEO of Sanctum Hospitality, tells @SceneEats. "Our journey has been thrilling and passionate so far, and we are confident that there is nowhere to go from here but upwards. We are thrilled to bring you the best Sanctum has to offer to the heart of Sahel this summer."
Setting up its wooden interiors amidst Marassi's pellucid blue shores, the sensual journey that is Izakaya is set to light a match to our already existing love affairs (more like situationships, but tomAEto, tomAto) with Asian cuisine. It ensures that every bite of Ahiru Gyoza is paired with sea views and that every Red Kuromitsu doughnut inhaled is followed by a two hour convalescence period on Egypt's North Coast.