Tteokbokki has taken over mukbangs (eating shows) around the globe, and everyone wants to first: know what cylinder-shaped cakes are, and second: dig their teeth into them!
To answer your first question, tteokbokki is a famous Korean dish that originated in 1953 and literally translates to stir-fried rice cakes. Their texture is super chewy, as they're usually made from, you guessed it, rice. There are two types of tteokbokki, one that is made with a combination of rice flour and tapioca starch, and another with only rice flour. The change in the ingredients affect the chewiness aspect, but both are usually served drowning in flaming red hot chili broth.
As for your second inquiry, here are places around Cairo where you can order your warm bowl of tteokbokki.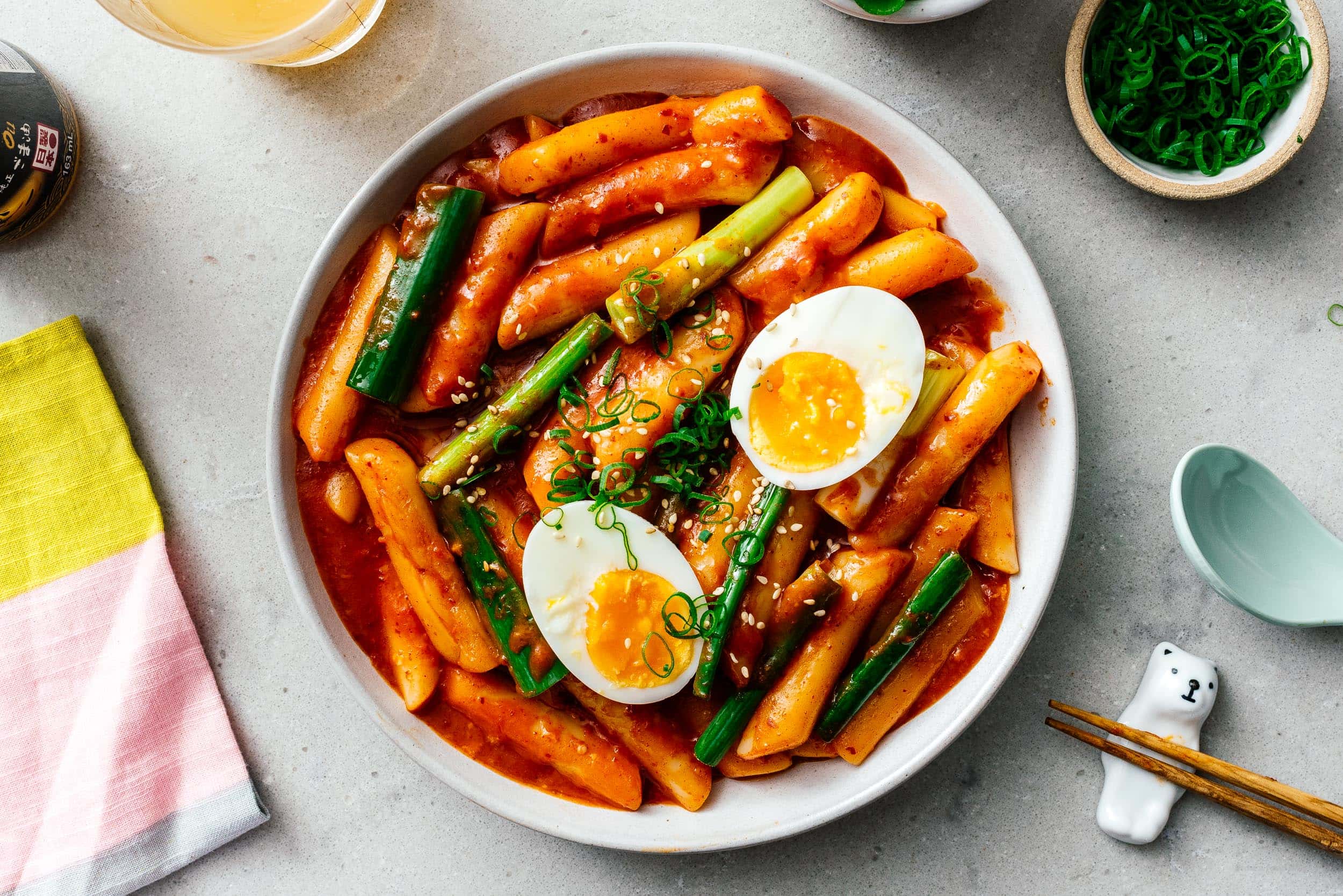 If you haven't tried them before, do yourself a favour and let this listicle be the start of something beautiful
KOKIO // MAADI, NEW CAIRO
Located in Maadi's St. 232 and New Cairo's Dreams Mall, Kokio might be one of the more popular Korean spots in Cairo. They specialise in fried chicken by serving a colourful variety of chicken wing bongs with a side of your tteokbokki. For orders in Maadi, call +2 0128 251 7674, and in New Cairo, call +2 0155 125 0967.
TOMATO // MAADI
The little Tomato shop in Degla Maadi serves huge tteokbokki, along with kimbap, glass noodles, and Korean pancakes (that look like pizza!). For orders, call +2 0122 804 6405.
HANA // ZAMALEK
This small underground spot in Zamalek may not be easy to find at first glance. Located in Mohammed Mazhar, Hana serves tteokbokki, along with a list of Korean dishes like wantang, kimchi, ramen, and full-on Korean hotpot. For orders, call 0227367873.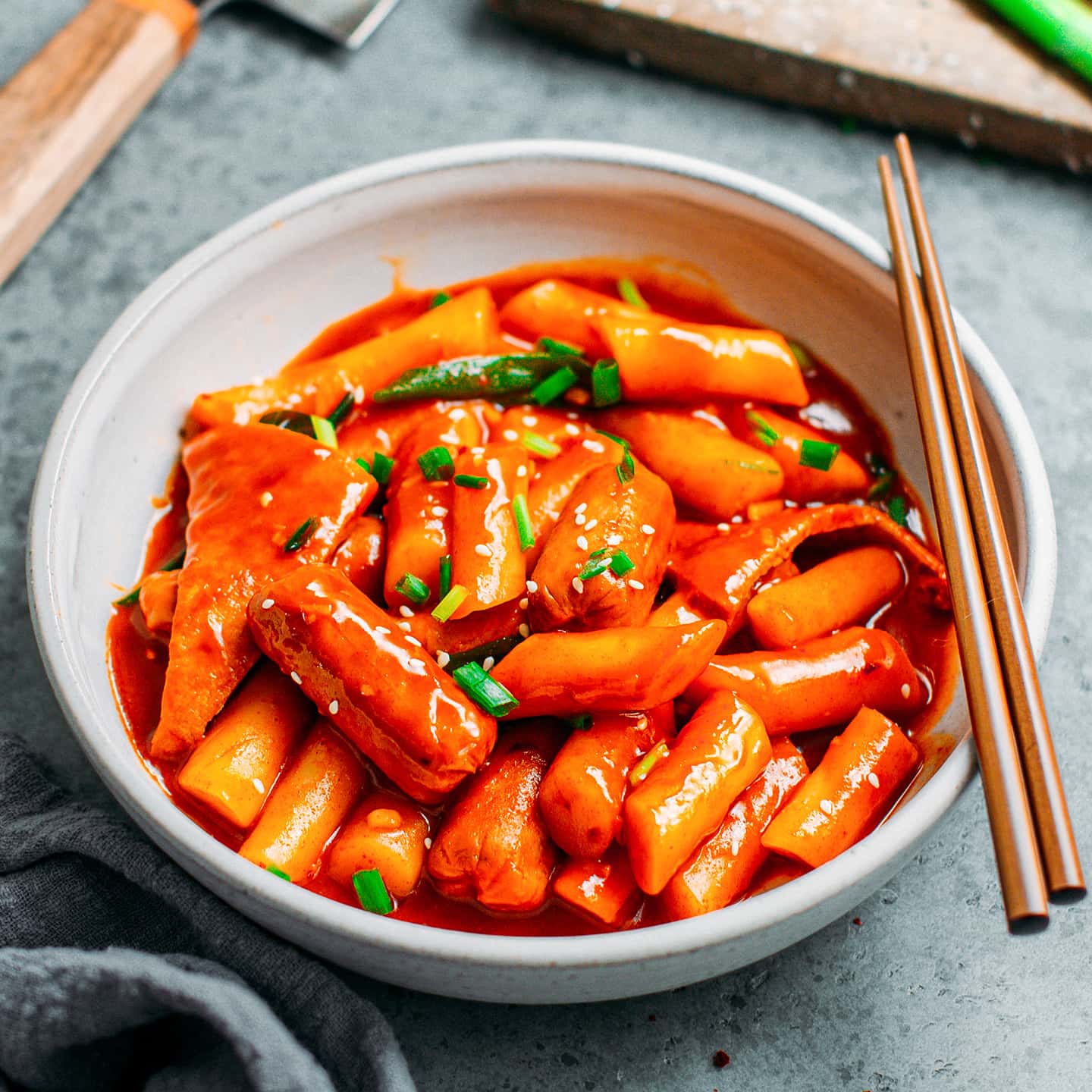 If you're into foods with chewy textures, this is totes going to be your alley
GAYA // MAADI
You can find Gaya on Road 218, Degla in Maadi to get your tteaokbokki fix. While you're there, you can also order dumplings, miso soup, tofu, and kimchi-Jjigae. The restaurant also has a long list of noodles that you can take your pick from. For orders, call 0225197769.
MINA // MAADI
Located in Maadi's St. 476, Mina offers your favourite tteokbokki, kimchi, kimchi fried rice, and jajangmyeon noodles. For orders, call 0225192451.
SEOUL BARBECUE // MAADI
This spot needs no introduction because it has been reigning supreme over Maadi's St. 263 for almost three decades. Expect to have whatever your heart desires -- especially if what you desire happen to be spicy rice cakes. For orders, call 02 27537328.