There's nothing quite like a cold bubbly trickling down our throats on a hot summer afternoon. That sense of relief and joy when the cap is popped - Hailey Beiber style, of course - temporarily teleports us to paradise. Pop, fizzy, soda, whatever you want to call it, has been an intrinsic part of our childhoods; whether it's served up at Teta's house over Eid or guzzled in a dark corner away from our moms, this drink option's significance is undeniable.
Your Gedo probably called it either 'Spates' or 'Kazouza' and told you a multitude of stories revolving around his group of friends and the koshk at the corner of the street. Your grandma probably spun similar stories, with the unchangeable setting of a recliner by the beach, with the soundtrack of the Mediterranean's crashing waves and Fairuz's Habbaitak Be El Saif playing in the background.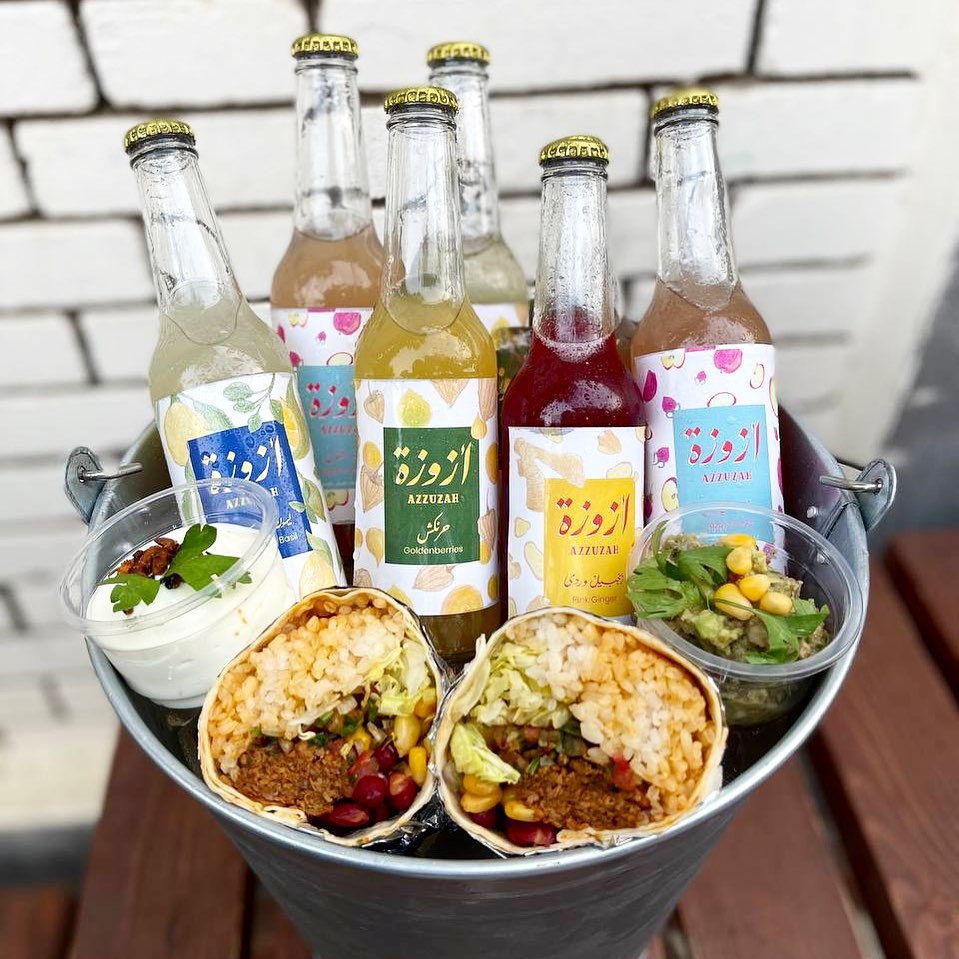 Two soda enthusiasts put their heads together and decided to create a brand with the purpose of redefining our experiences with fizzy drinks. Established last February, Azzuzah popped up with a diverse catalog of flavors, setting aside classic flavors to introduce a peculiar list that's closer to home than one might think. Azzuzah's flavors include harankash, lemon-basil, pink ginger (a hibiscus and ginger ale fusion), and Apple Rosé (made of apples…and rose petals). Obviously, your inner pick-me is screaming right now at finding a spot that perfectly curates drinks to your taste. They also levelled up by adding fresh-fruit flavors to their drinks and using honey as their sugar add-in, honestly, Gwyneth Paltrow would be proud.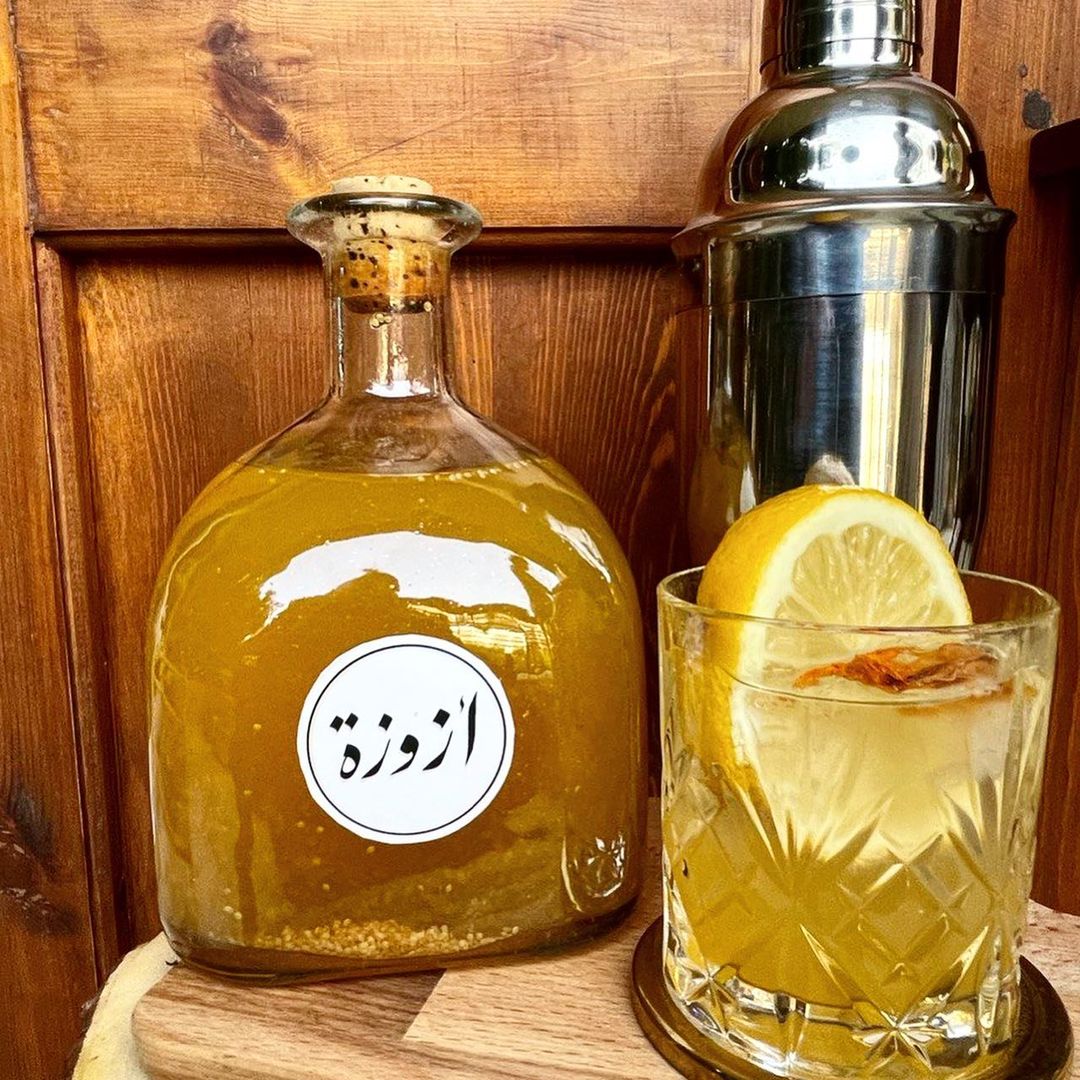 The first time Egypt was introduced to 'Kazzouza' was during the British occupation, in reference to a licorice-based drink. Given that the Brits, try as they may, didn't know how to pronounce the Arabic word for it 'Erk Sous', they called it 'Ark Sus', which was then shortened to 'Kasous', and later morphed into the more commonly known 'Kazzouza'.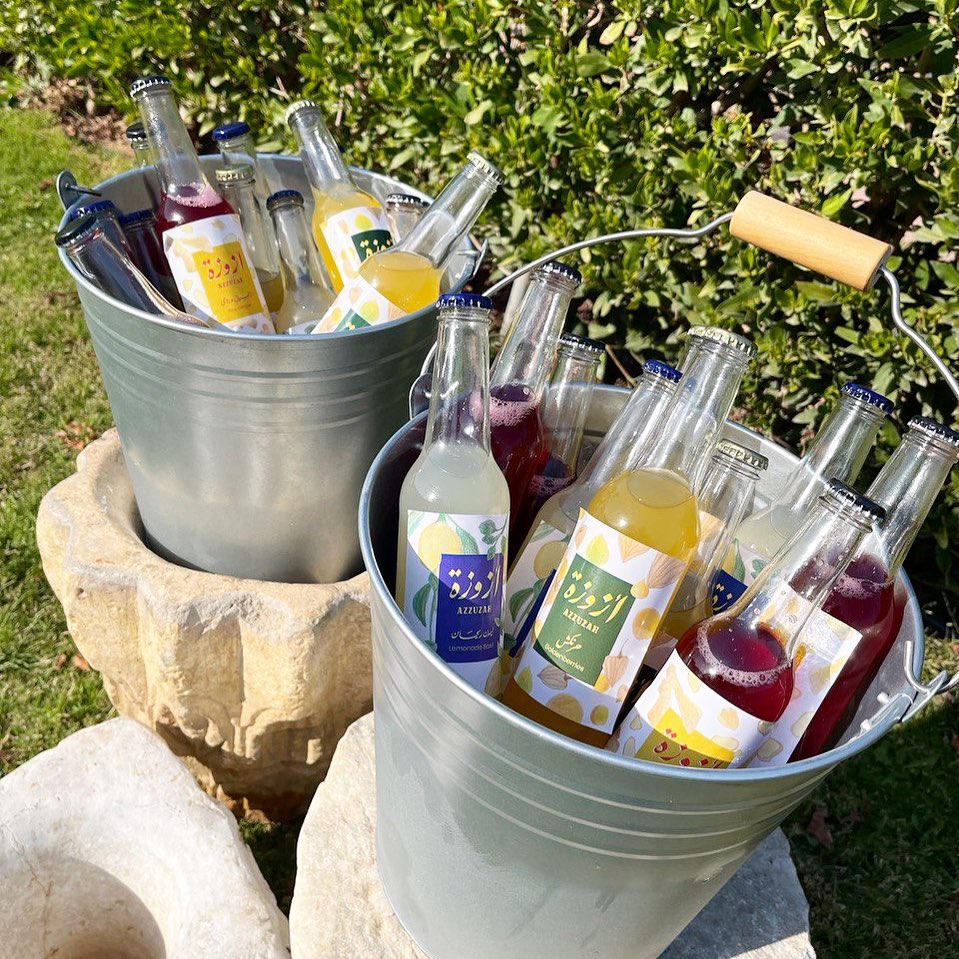 The OG Kazzouza crashed onto the Alexandrian shore in 1901, and could only be bought in Saad Mustafa Street, making it the hottest item on the market. We can only imagine the first Victorian gentleman being shocked by the bubbly, lemon-flavored drink tickling his esophagus. Oh, what wide-eyed wonder that probably was. At that point, Kazzouza came in four flavours, strawberry, pomegranate, lemon, and cider.
A more modern version, and probably something all 90s kids would easily recognise, is Spiro Spathes, which was created in 1920 and made a strong comeback a century later, in 2020.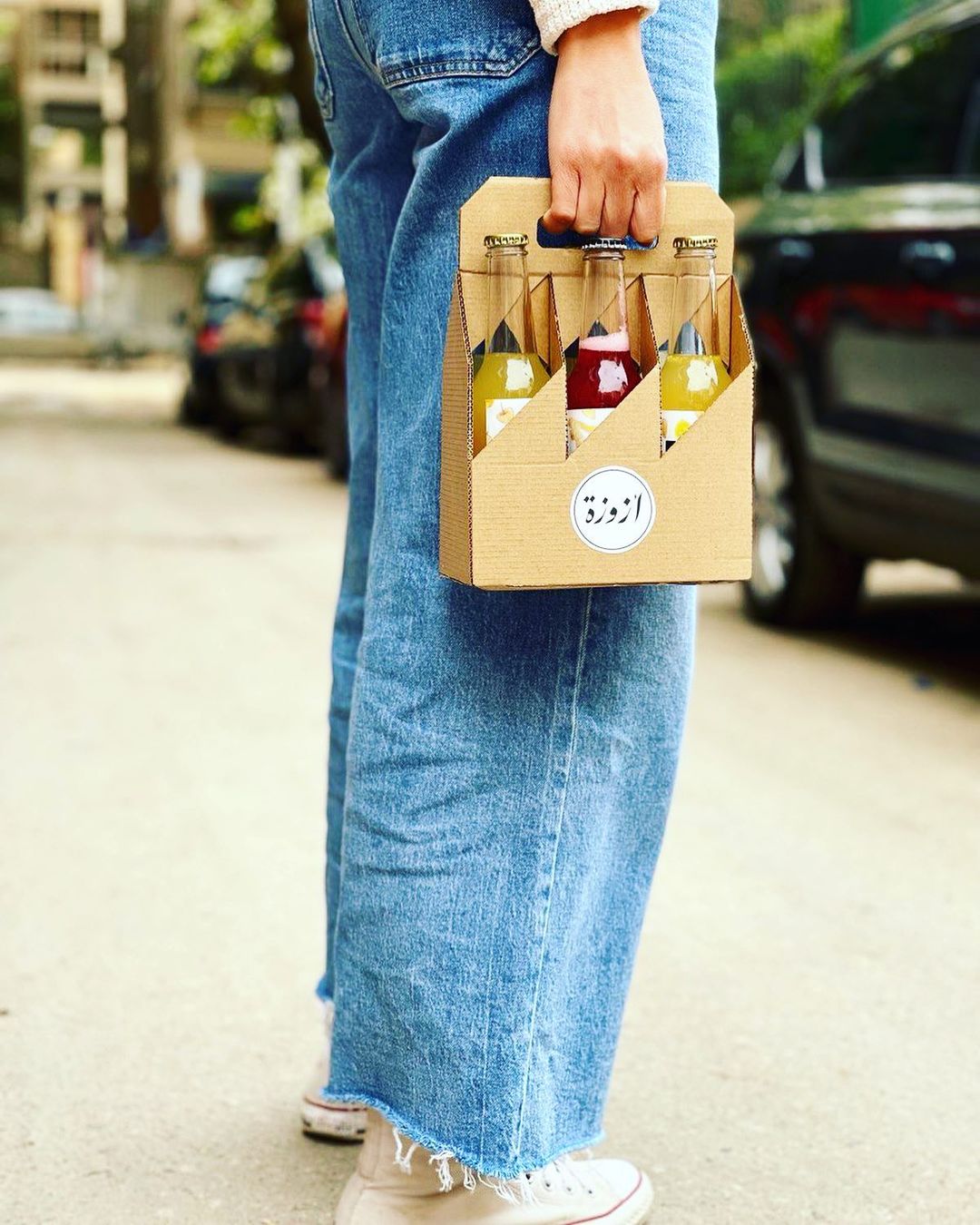 Homegrown brand, Azzuzah, has been pulling up for all of us soda lovers with pop-ups everywhere. Not only do they have a selection readily available in Maadi's aromatic French bakery, Madeline, but they're also selling in Almaza Bay's The Cookery Co, and Diplo Strip's Sando Haus. We'd keep our eyes wide open if we were you, you never know where you'll spot the chilled fizzy bottles next. Or, you know, you could send them a direct message on @azzuzah.pop since they deliver all over Cairo.