For Heliopolis' newest international restaurant, food fusion is the name of the game. Sticking to no single cuisine, Kava is currently topping our list in terms of intrigue. With a huge twist on classics like chicken parmigiana, and seemingly random but equally interesting dishes like almond salmon, we really can't wait to see what this joint is all about.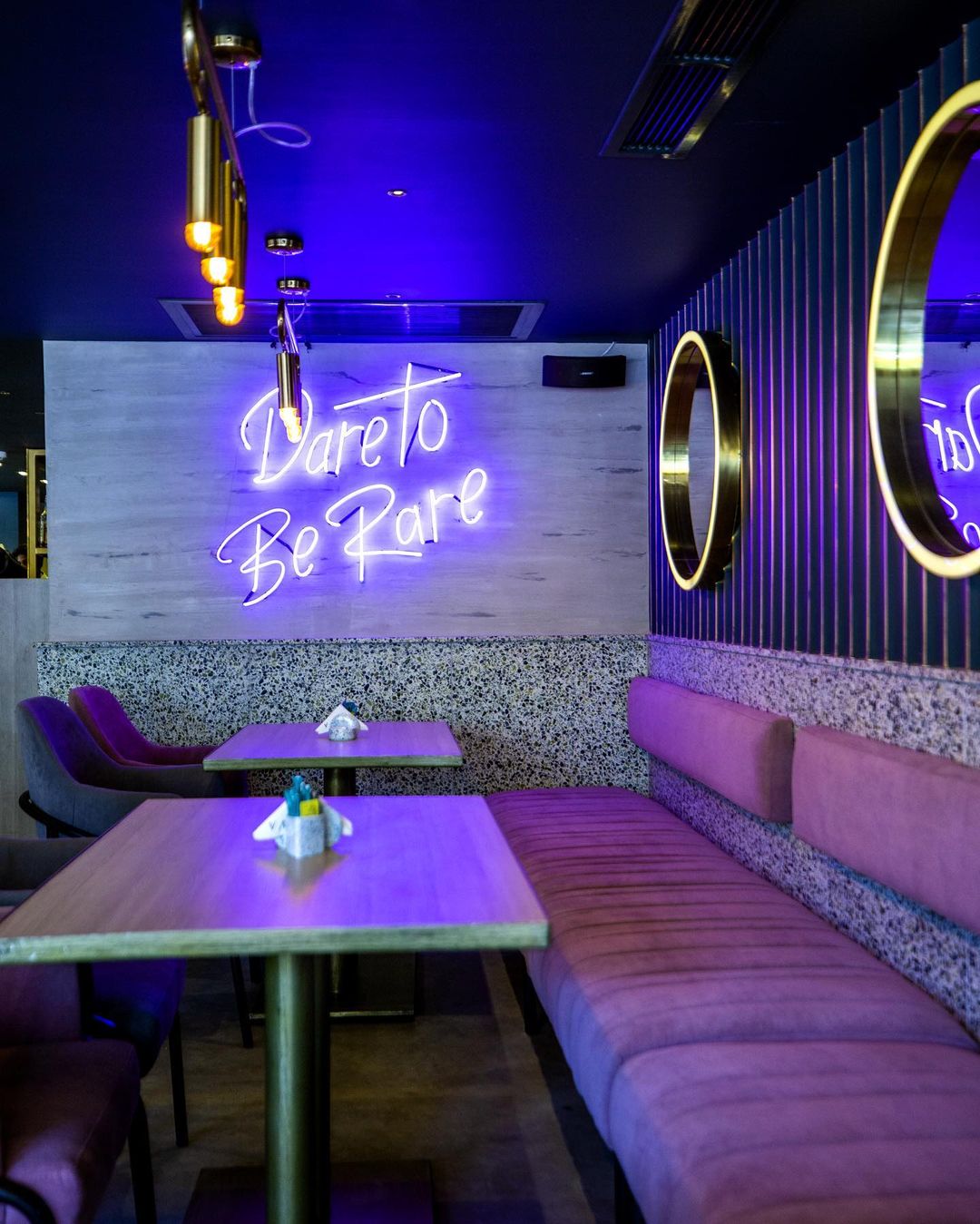 Kava's gorj interior decor

As for our favourite tidbit about the Kava, it is hands down the fact that their house fries are curly fries— aka the queen of all things potato. Not to mention their gorg interior decor, which has been designed by Mad Interior Designs, one of Cairo's leading agencies. Neon signs and millennial pink velvet seating is just part of why the location is ultra luxe.
''Everything about our menu is kind of like something you've had before but a lot different,'' Mohamed Ader, owner of Kava, tells SceneEats. ''For example, our foul & ta3meya with white cheese sounds like a breakfast you've had before, except we bet that you've never had one like ours.''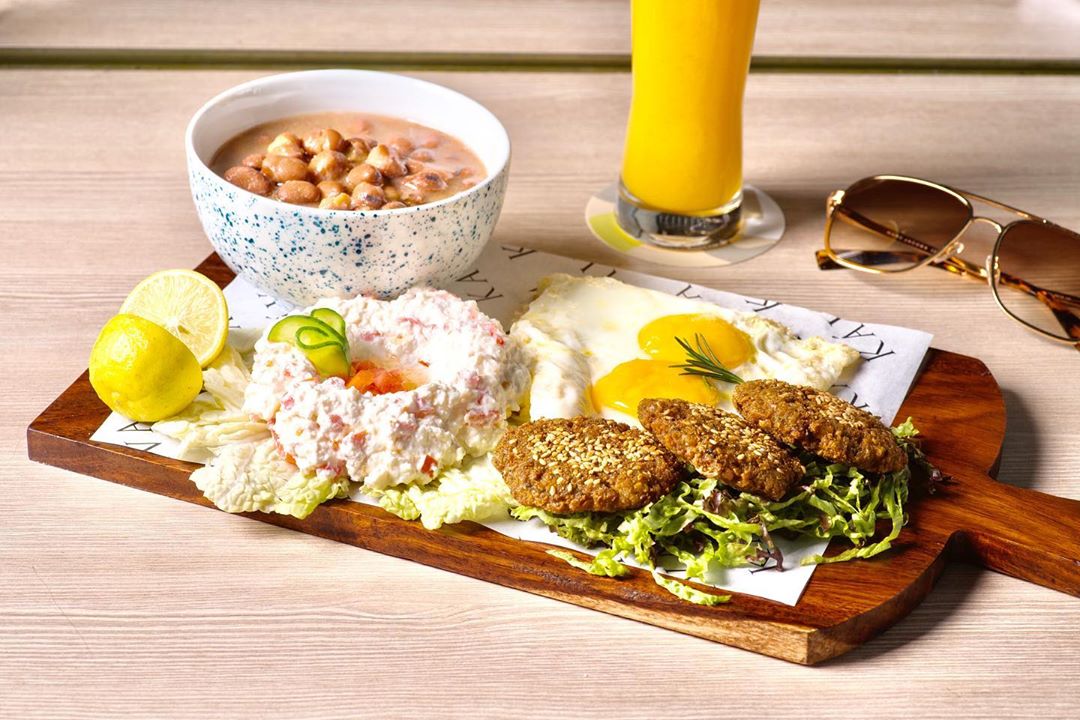 Kava's foul & ta3meya with white cheese
The restaurant opened last year, but due to a certain *coughs* Miss Rona *coughs* and other hurdles it had to go under temporary closure. Kava, however, is now functioning and fully open to the public. We stan a resilient dark house!
Visit them in the heart of Helio at 72 El-Horreya Street or call them at +2 0100 555 1315. Did we mention that they have curly fries?