It's no surprise that last year's Ramadan was unlike any Ramadan we've ever had. The holy month is nothing without its sense of love, unity and giving back, but unfortunately with Miss Rona running amok, all of us had to acclimatise to this new world we're all currently living in. Helping you adapt is Marriott Mena House with their outside catering service that basically brings you the iconic foot-of-the-pyramids treatment right to your doorstep...or wherever you want.
Be it iftar or sohour, Marriott Mena House does the whole shebang, with options that'll cater to every family's taste buds. Their iftar packages have it all -- starting with Ramadan juices like ammar el din, tamr hindi, date with milk or kharshouf, to classics such as kofta, shish tawook, macarona bechamel, moussaka gratin, okra tagine with lamb cubes, and sweet-tooth faves like baklava, basbousa, Om Ali and konafa.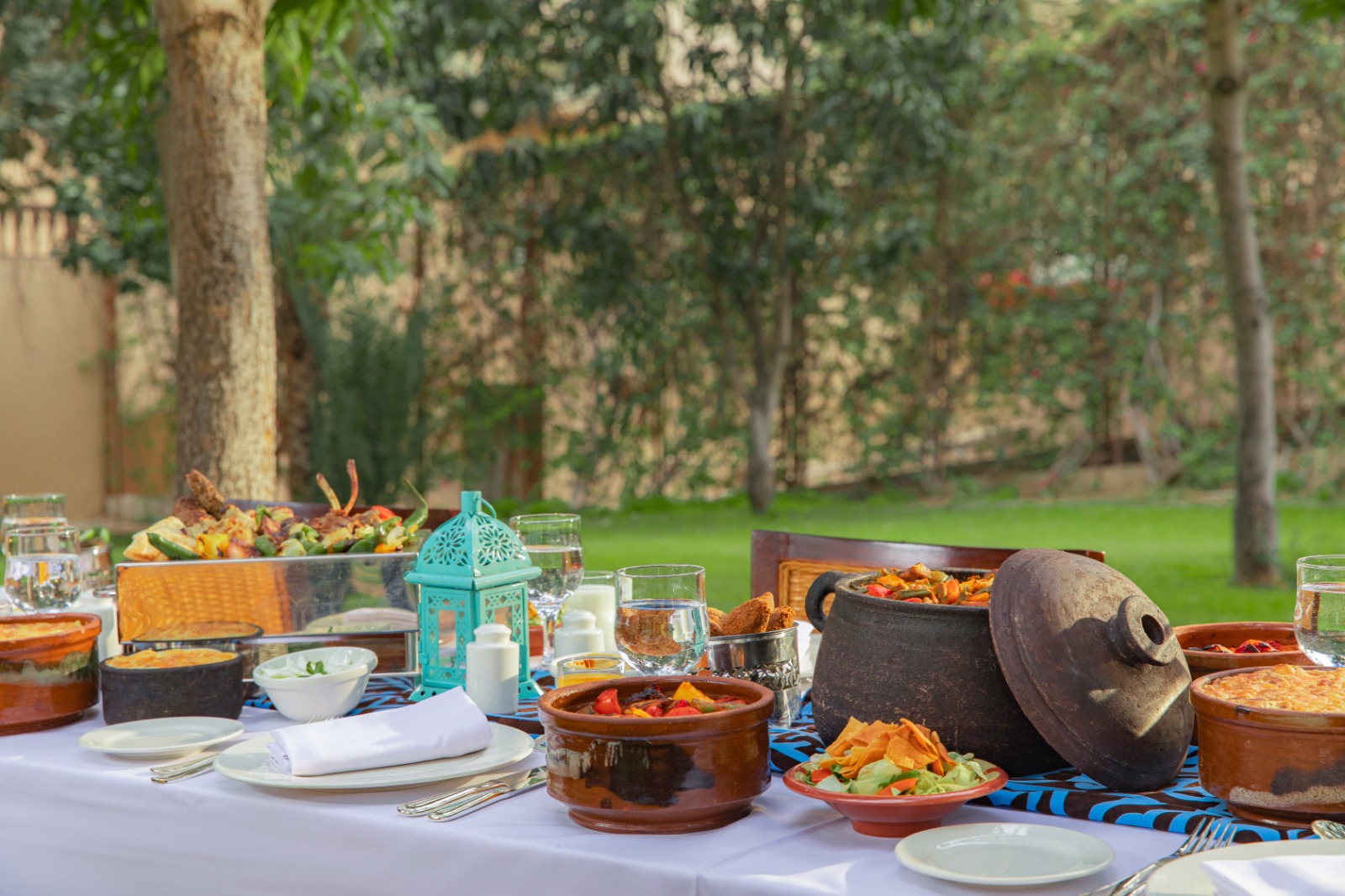 Sohour, on the other hand, has everything you need to prepare you for the long day of fasting the next day. We're talking baladi bread, boiled eggs, foul, falafel, shawerma, grilled chicken, khalta rice, roz bel laban and, of course, whatever Ramadan juice you want.
We don't know about you, but something tells us that you should stay put and not leave your house this Ramadan because you're going to be just fine. Well, fine after you call Marriott Mena House, Cairo on +2 0106 881 7727