Located in Sheikh Zayed's Galleria 40, Salad Bar N' Jar's mission is to provide healthy food for everyone, serving up hearty salads, filling wraps loaded with clean ingredients, and even good-for-you desserts. "We believe that healthy food is not only for dieters and that salads are more than just greens and veggies," Nouran Abaza, founder of Salad Bar N' Jar, tells #SceneEats.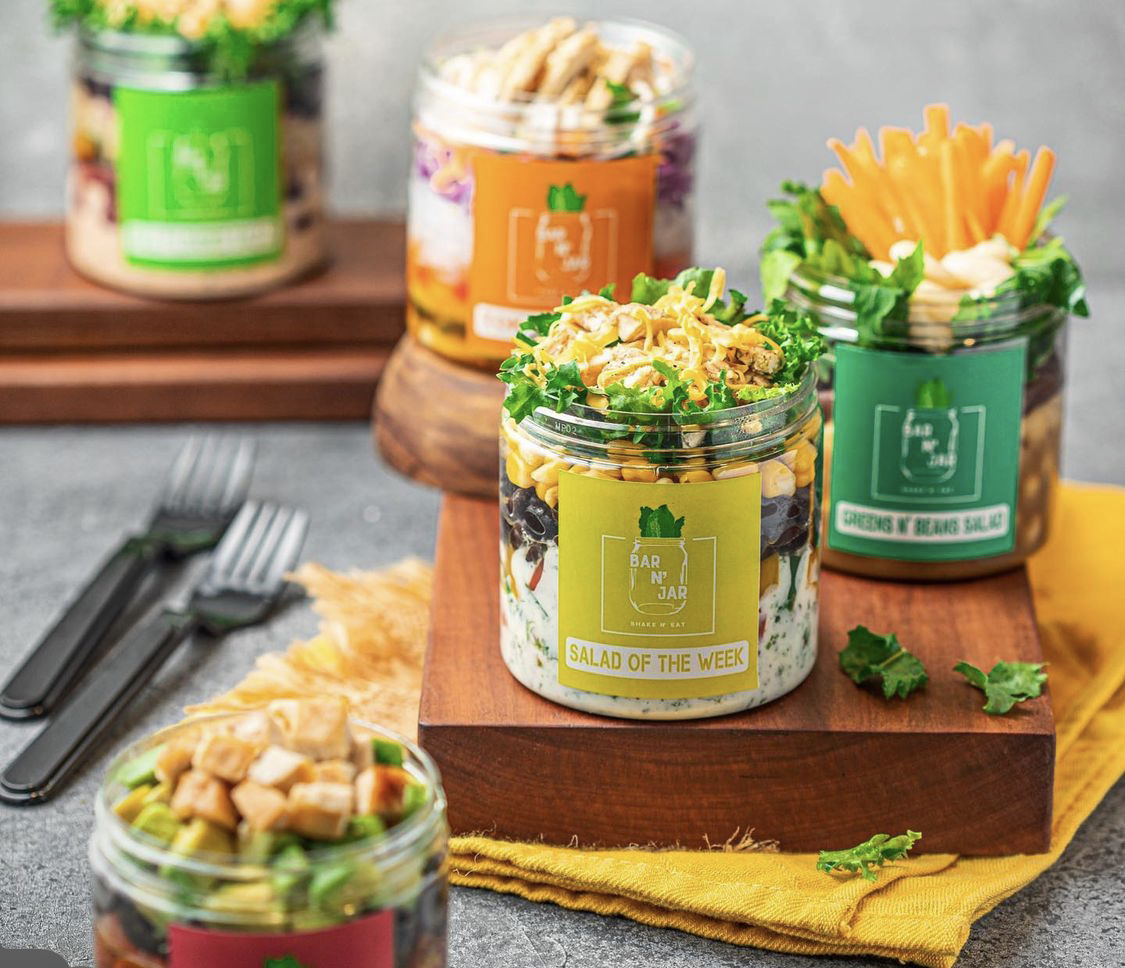 The bar offers seven different salad bases, 30 different types of veggies, an endless selection of nuts, and of course plenty of protein. And if you don't have the time to build your own dream bowl, their pre-made mixes are equally diversified. "Your choice of ingredients can give you a 90-calorie bowl or a 900-calorie one," adds Abaza.
The Tokyo Salad is a jar with a thick base of glass noodles, layered with mixed bell peppers, carrots, and spring onion served with sweet chili sauce and topped with a pinch of roasted sesame. Their Fully-Loaded salad jar, on the other hand, is a healthy mix of plant protein including quinoa, beets, red kidney beans, and sweet corn, drizzled with a thousand-island dressing and topped with red oakleaf. Inside tip, make sure to try their BNJ yogurt parfait, made up of yogurt, granola, digestive biscuits, and fresh fruit. It's paradise in a jar.
"I always wanted to see what was being used to make my meals, no hidden ingredients, which is a concept that wasn't so common in the Egyptian F&B market," explains Abaza. "I was thinking about how to spread health awareness through my project and encourage people to grab a salad on their busy days, which is always better than grabbing a fast-food meal to fulfill their cravings. So, we came up with the disposable salad jars idea." Committed to their belief that health is wealth, Salad Bar N' Jar serves all their salads in disposable zero-waster jars, so you can be a sustainable and clean queen.
We're making Salad Bar N' Jar an exclusive headquarters for healthy babes.