Sometimes, the unbridled creative nestled in (what the kids call) the supposed inner child inside each of us takes over all rational cognitive processes and you are called to the nostalgia of nonsensical kitchen concoctions. In such dire situations, your only solace is Yaya Shakes, the three-story wonderland reviving the spirit of fun and milkshakes from the heart of New Cairo.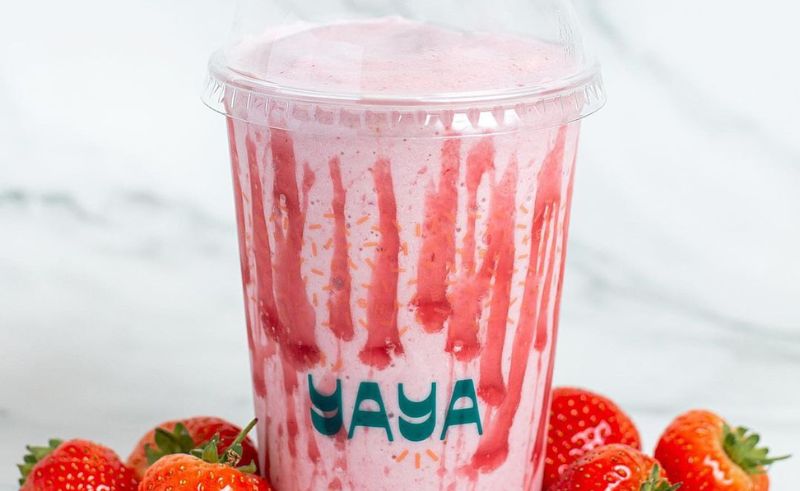 Egyptian-founded on the streets of London, Yaya Shakes came to life when a befuddled university student made the daring decision to take his dissertation and sleep deprivation and sleep on the floor of a milkshake shop. "No one was really doing milkshakes right," Yahia Zaki, the founder, tells Scene Eats, "there was a disparaging gap in the market. The way milkshakes should be involves a thicker, mostly ice-cream base that stores were just afraid to indulge in."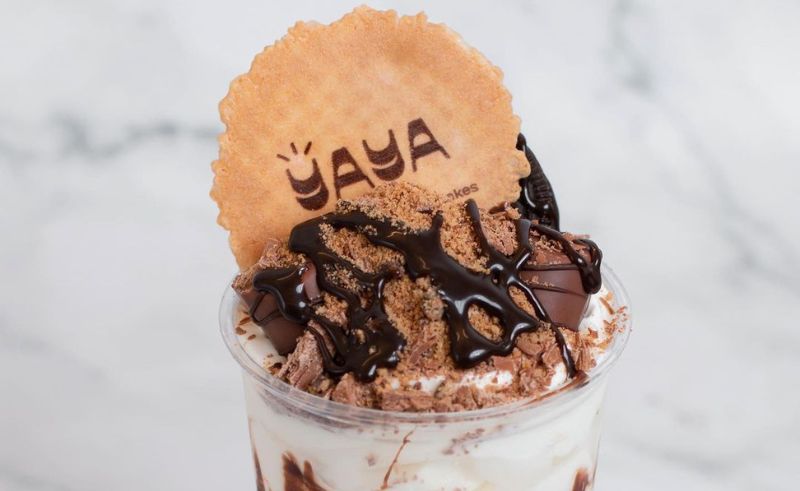 Yaya Shakes then grew to invade more stores in the UK, even going on to win global beverage tournaments, which is when Yahia decided to bring it home with a three-floor shakery where you can shake off the emotional baggage and adult stagnancy. The shop serves as more of a space, where you can simply sit and enjoy the sweet atmosphere, even without a milkshake in hand (but, honestly, we can't see how you would resist).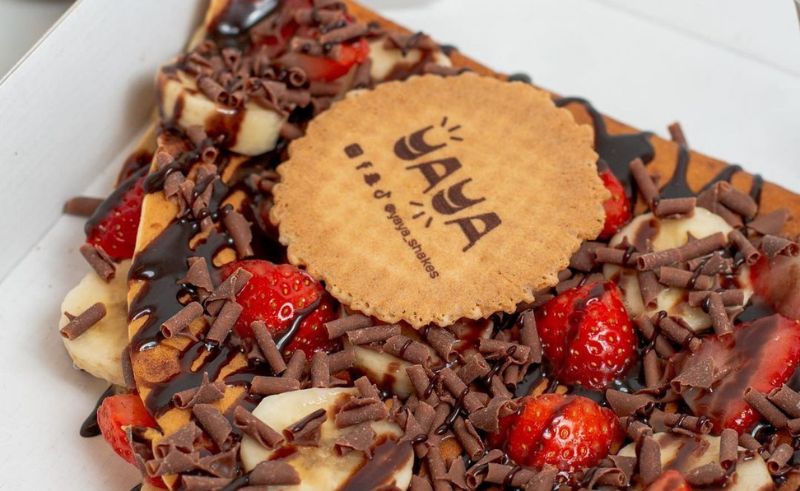 "You know that feeling when a child walks into a shop full of sweets? That's exactly what Yaya recreates," Yahia recounts, "You walk into a café with a full wall filled with the topping options of your wildest dreams. That euphoric rush is what Yaya is all about." With a heavy emphasis on build-your-own options in milkshakes as well as smoothies, waffles and ice-cream, the wall is a necessity. The spot also serves to satisfy your taro boba, mini-pancakes and coffee needs.
With an unwavering belief in the power of Egyptian youth, Yaya prioritises the employment of youth empowerment in the workplace, through proving that the youngsters can do it just as well. The café is riddled with young potential that is sure to bring out your own, and you get a milkshake in the process.