Amici Garden's new menu is entirely inspired by the flavours of nature. Think Hawaiian octopus salad, tomato bisque, or torched salmon nigiri. All dem new dishes preserve the natural flavours of simple ingredients, and just add a trick or two that enhance its flavour profile.
The idyllic, airy location in Sheikh Zayed's NewGiza compound is an al fresco, friendly eatery that draws from European-style tapas bars. The cherry on top is their sangria— if that doesn't scream Majorca we don't know what does. Their signature dishes include the breakfast tray, grilled chicken, vegan salads, avocado burger, snow crab tartar, lobster sandwich, and sushi selection.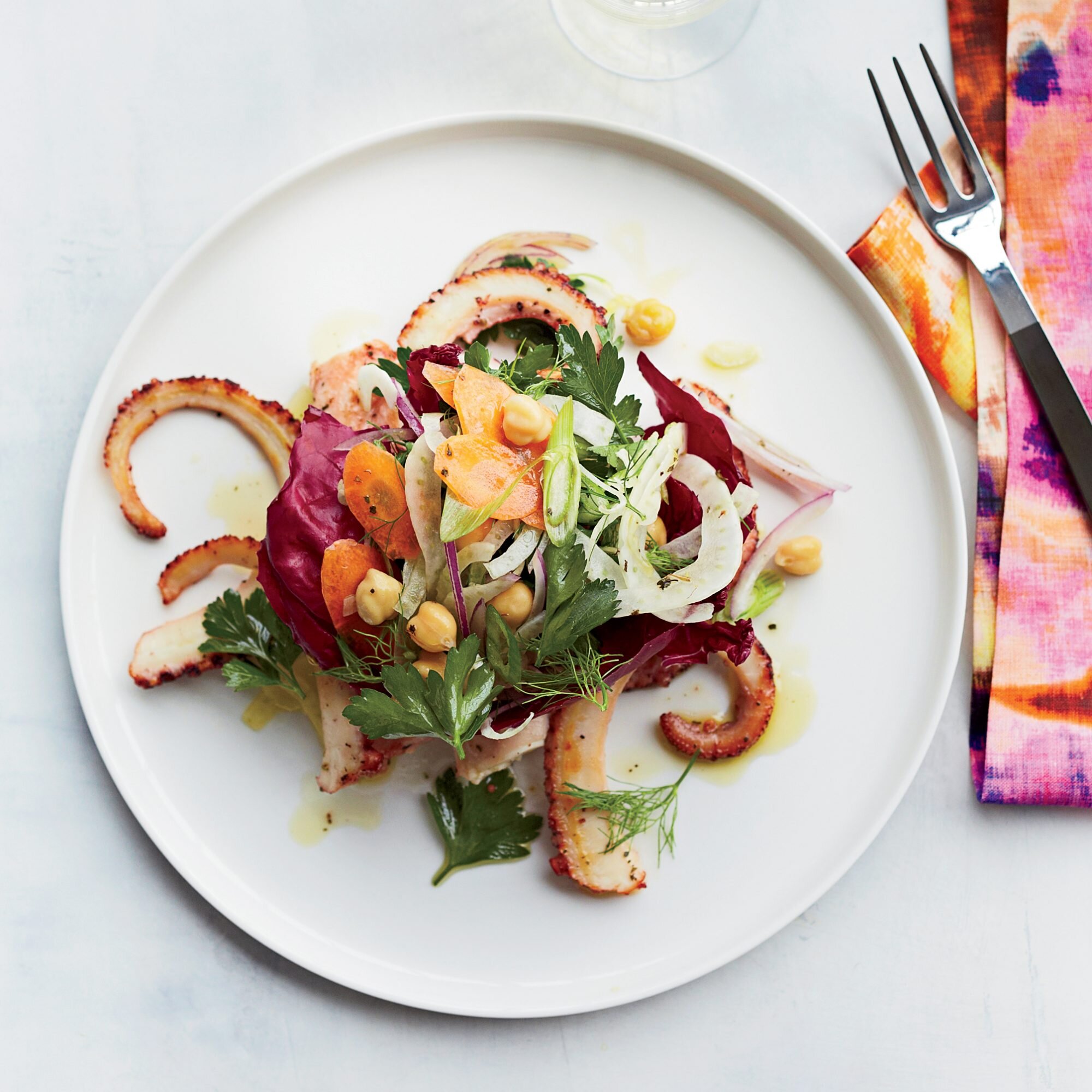 The octopus salad from Amici Garden
If you're anything like us, you're probably ordering all of the above. Visit them at NewGiza compound to soak in the sun.