Vibrant pastels, exquisite fine-dining and posh aesthetics—this London-inspired café is going to become your fave iftar/sohour spot with the squad this Ramadan. Peony Cafe has been around for a couple of years, but it still remains a dazzling hidden gem in Midtown Mall in New Cairo and it really doesn't get any more Instagrammable than this. It's the perfect place to curb your acai and white mocha craving.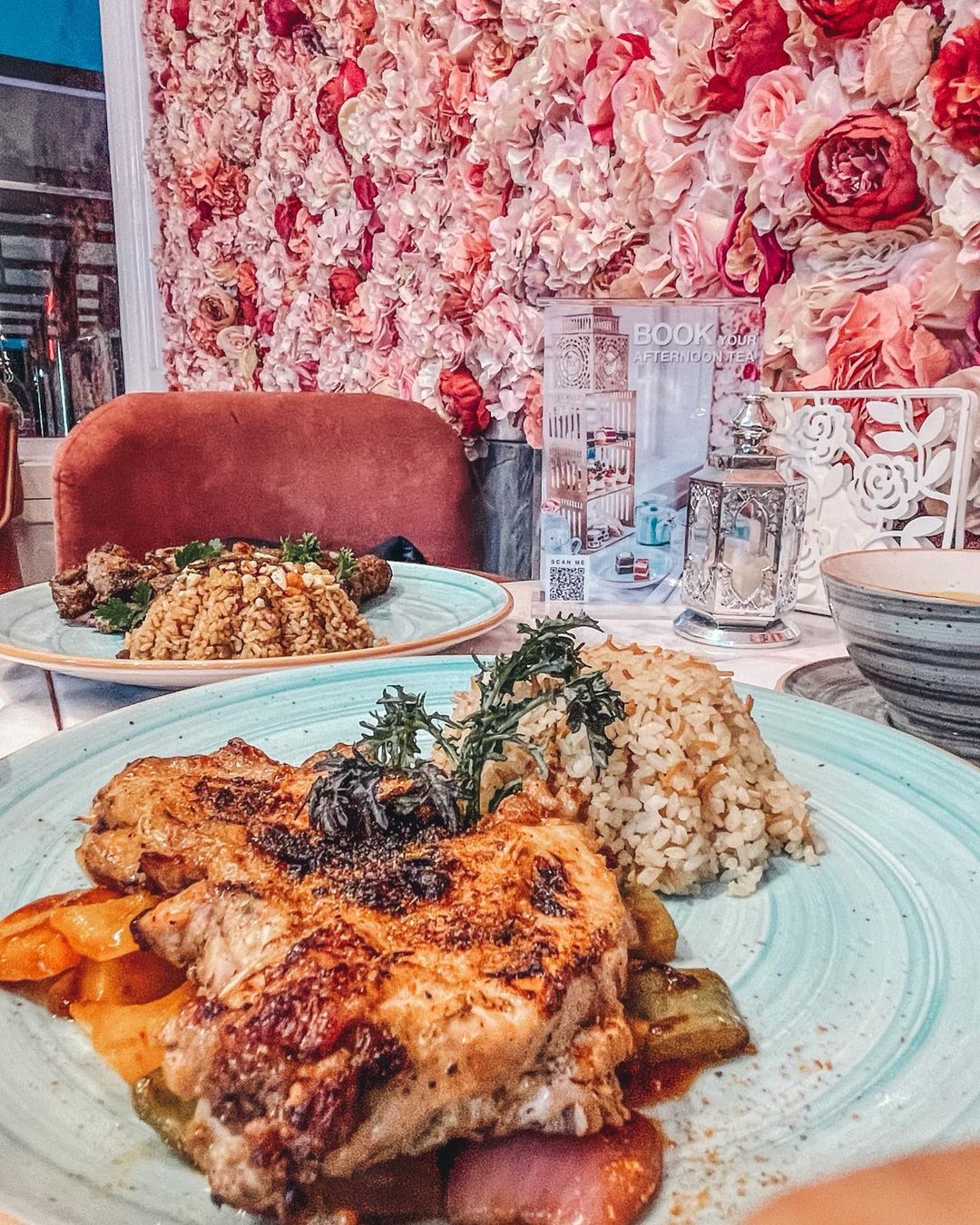 European urban chic is the best way to describe the lavish decor, with its plush pink seats and whimsical design. All their gorgeous dishes are plated on lovely sky blue plates, adding a nice pop of bold color that contrasts beautifully with the extravagant pink decor. Be sure to snap a pic in front of their gorgeous flower wall (made of peonies, hence the name, duh) that covers the WHOLE café.
Year round, their menu features a really pretty assortment of cute dishes like their cupcake omelet, fresh salmon pumpkin salad, and signature creamy cheese buffalo pasta. Not feeling hungry? You can still enjoy the elegant ambience with their vibrant array of glam specialty drinks. They've mastered all the coffee staples from espressos to your classic Americano. The real shining stars are their berry pretty white mocha and their iced raspberry white mocha.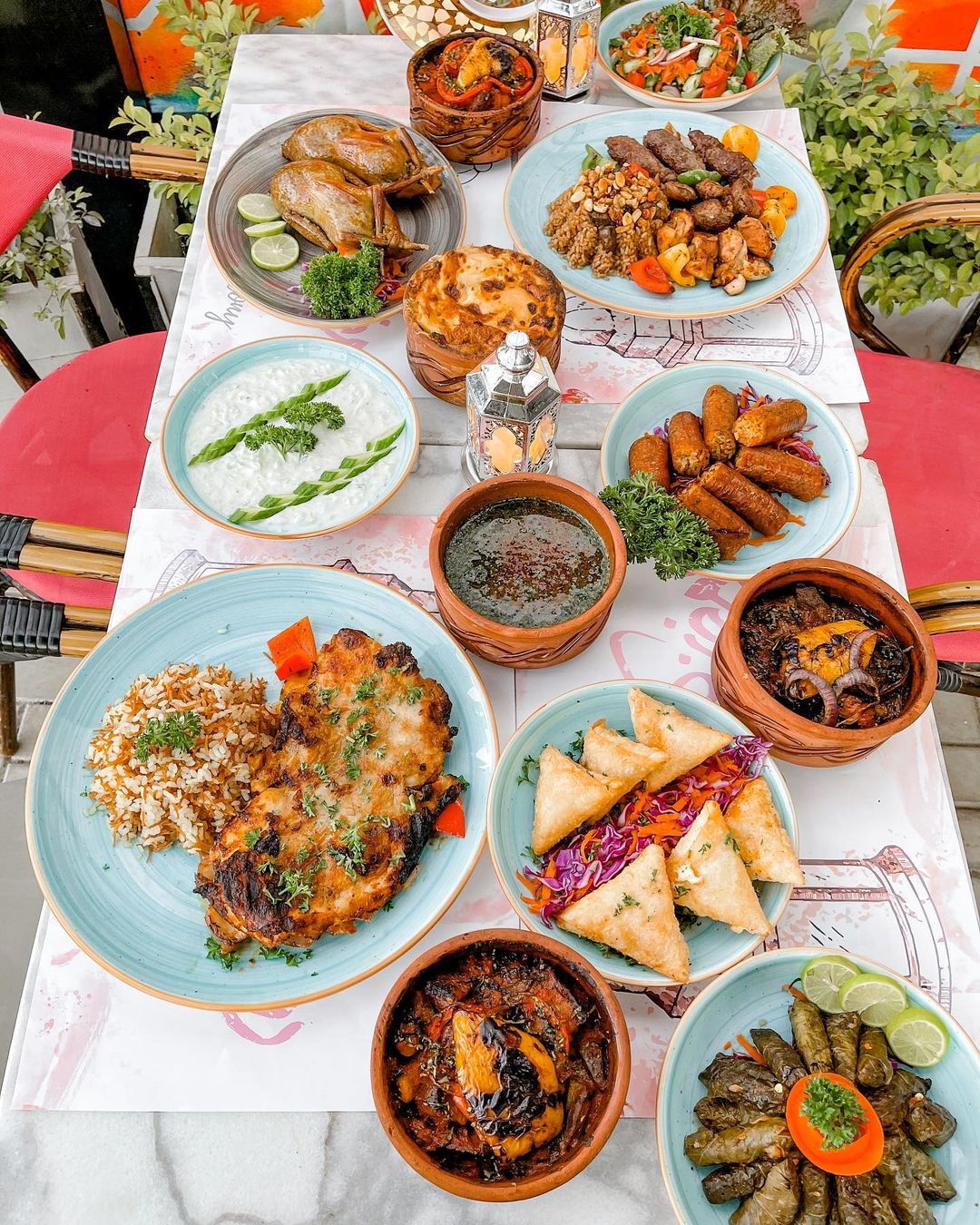 Treat yourself to an incredibly glamorized iftar or suhoor at what could possibly be Cairo's prettiest café. Their Ramadan menu is full of healthy, wholesome Egyptian favourites but elevated to a cute, modern aesthetic. Their gorgeous oriental menu includes everything from succulent stuffed pigeon to creamy macarona bechamel to boneless grilled chicken.
Could this possibly be Cairo's prettiest café? Check it out for yourself and let us know.