This is @SceneEats correspondent Fatafeet El-Share' reporting live from The Street, New Cairo with breaking news. A lot can happen in a month, and in the (painful, I assure you) weeks we've been apart, including countless heated debates and about three watch parties of Cowspiracy, I have converted - albeit temporarily - to the frontlines of veganism.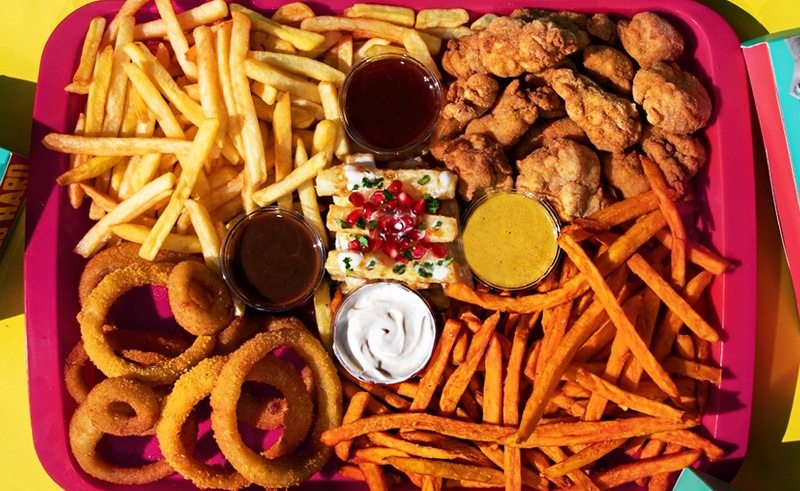 Done with the betrayed gasps and not-so-silent weeping? Okay. It's really not that bad, you know, your girl just misses a good burger every once in a while (and don't get me started on the whitewashed 'green burgers' some chains try to sell - I might be a New Cairo material gworl but even I couldn't get behind that).
So, when Shake That Bun's vegan menu intercepted my digital stalking with vibrant pop art and a vegan burger that awoke some dormant Pavlovian response within me, I grabbed my bestie (no content creator this time, he's on a so-called 'mental health break') and ran.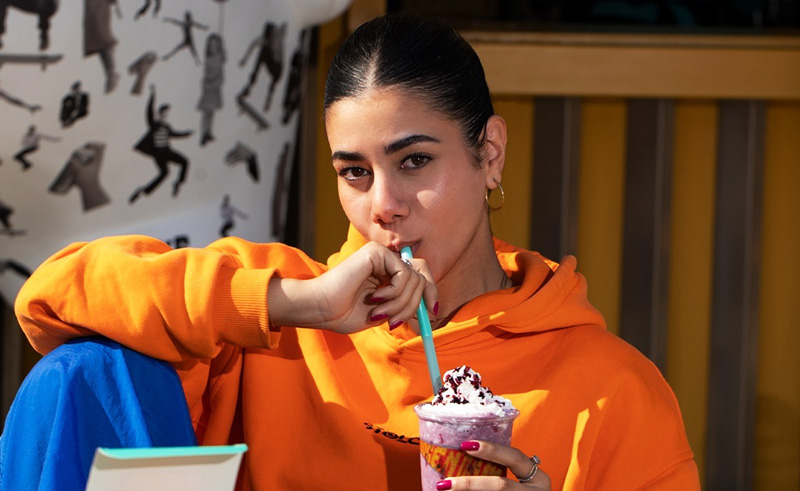 The Street-bound, we pulled up to the funk-intensive spot and began our pondering on summery yellow chairs. My purpose was clear; the VGB patty topped with a hefty scoop of guacamole, but my carnivorous friend opted for the baladi-beef-based Lookin' Pine (because she's controversial like that), a meaty innovation featuring sweet chilli sauce and grilled pineapple. I almost mindlessly pointed at the accompanying fries when I noticed a sweeter option – sweet potato? Easy answer.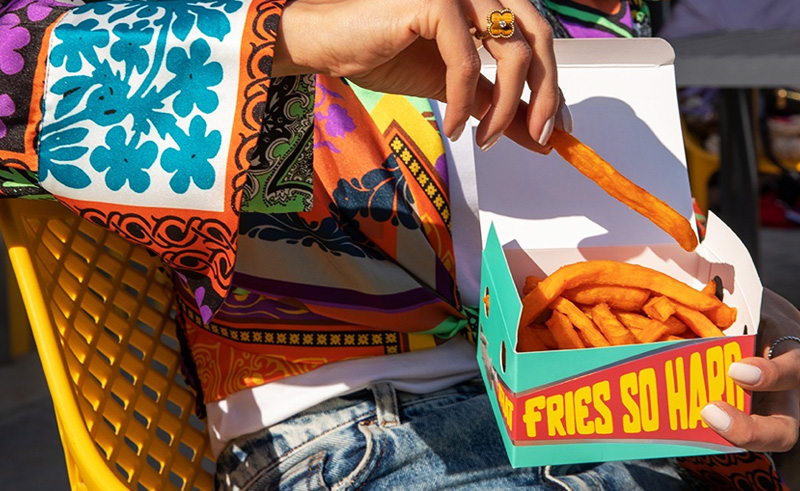 The eating process went by faster than I could tell you. Hesitant at first, I took a cautious bite into my feisty feast of a burger. Then another. Before I knew it, all I could see around were guac prints on my delinquent hands and previously Fenty-clad lips. Glorious, I added a vegan Lotus milkshake to my order before the distant memory of soggy shakes could cloud my decision-making. Let's just say, my fear of vegan milk-based drinks has been obliterated.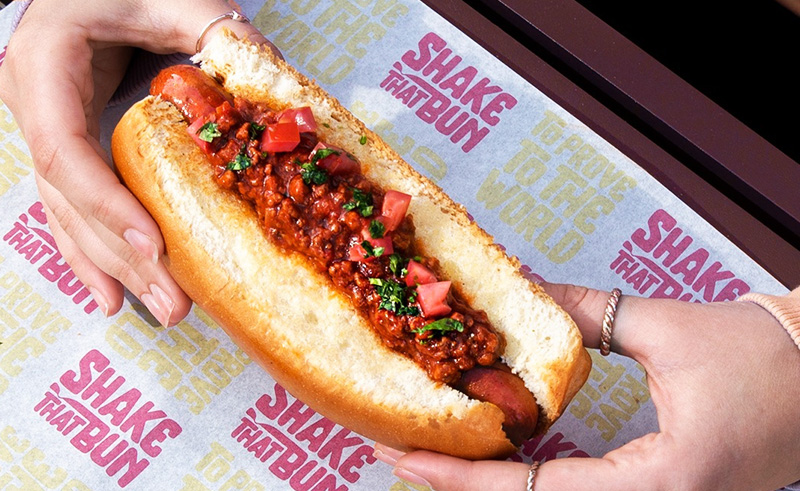 It may be the only item on their vegan sandwich menu, but I'm pretty sure I'll be shaking that bum to Shake That Bun many a time in my vegan brigades.
Unbelievably full,
Fatafeet El-Share'