There comes a magical time in each person's life when it's perfectly appropriate to unleash one's inner control freak and detail-obsessed maniac; otherwise known as the bridezilla/groomzilla syndrome. It's around that time during which seemingly simple decisions like picking napkin patterns or deciding where to seat the sister of a father's business partner's cousin suddenly feels like tiptoeing around landmines. With everyone and anyone having something to suggest or a forgotten detail to point out, it could easily feel overwhelming and would force even the most hopeless romantic to ask the inevitable question: how much do I really want to marry this person?
Luckily, most of these wedding planning traumas are soon becoming history as the Marriott Mena House, Cairo comes to the rescue. In addition to its iconic location at the foot of the Pyramids, the hotel's dedicated team of professionals will make damn sure to take care of all of the aforementioned stresses we were just talking about and look into every detail to perfectly orchestrate the fairytale wedding you've always dreamed of, leaving you to do one thing and one thing only: creating memories in front one of the Seven Wonders of the World.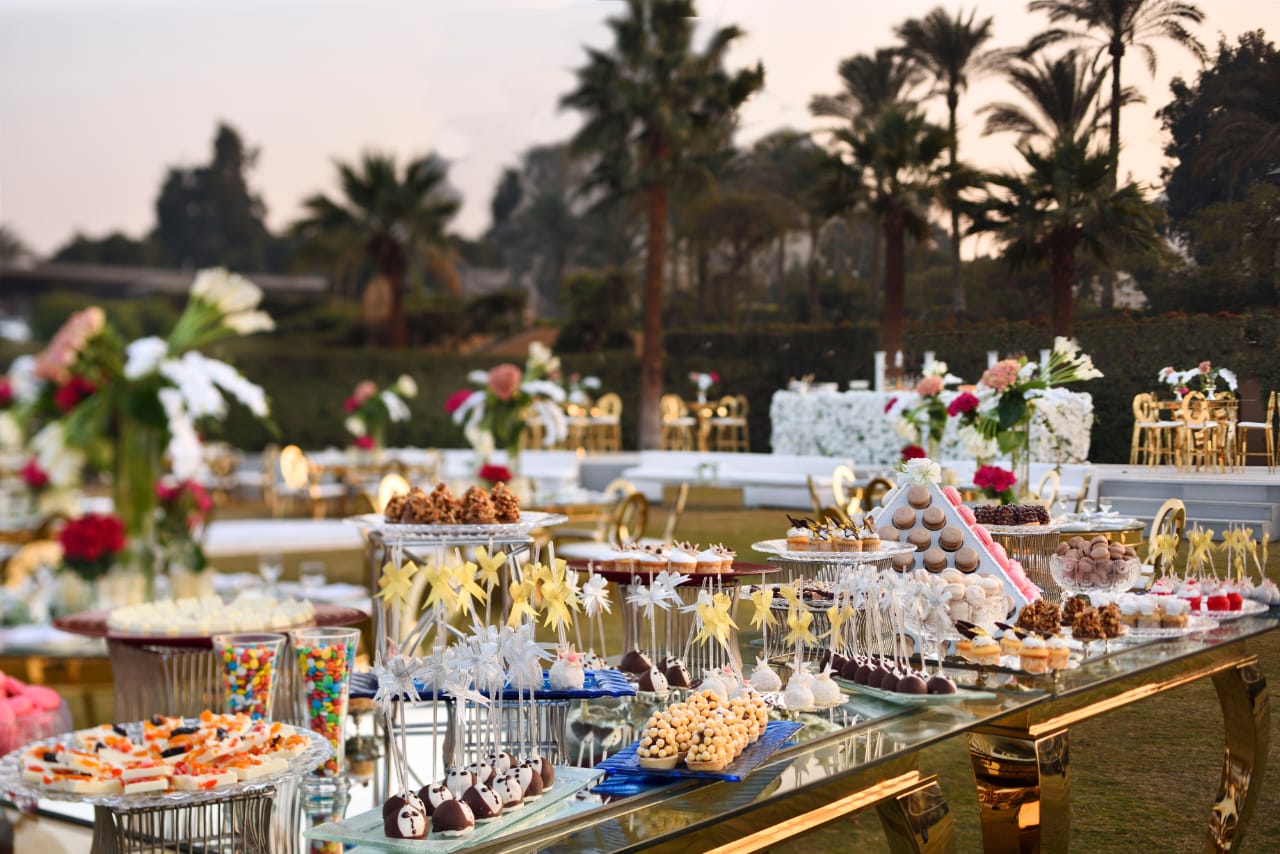 If you thought that was it, then you're mistaken because your outside catering needs will also be taken care of as your invitees will be embarking on a gastronomic adventure with the hotel's wide variety of options -- from Middle Eastern delicacies to Indian nomnoms and so much more. Think mixed grill, chicken tikka massala and everything in between.
Oh, and if you happen to be someone that has already planned to have their wedding at the privacy of your own home, the Marriott Mena House, Cairo will also be able to bring their culinary excellence right to your doorstep and beyond. We don't know about you, but if that's not a legendary celebration, we don't know what is.
Make sure to call 01033030825 to make your fairytale fantasy a reality.