"It's just konafa," they said.
"It'll be okay," they said.
When mango first found itself embroiled in trifled layers of cream, the country paused in astonishment before inevitably inhaling the concoction at record speed. Sweeteries faltered beneath the weight of the ongoing demand as the fiendish obsession quickly diminished our fruit supply. It was a moment that permanently altered Ramadan dessert consumption. It paved paths for Nutella renditions to waltz into the limelight, pistachio glazed everything to rise from beneath a bed of nut shells and for Sobia boba and Om Ali ice cream to come to fruition. That said, we've compiled a list of the quirkiest Ramadan desserts (Red Velvet basbousa included) that are slowly altering our brain chemistry.
LOTUS VUTTIN | Simonds Bakery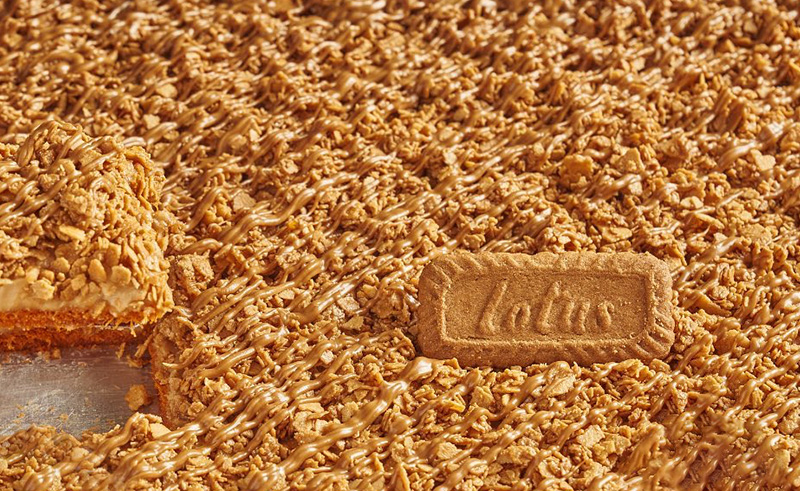 Luxury label pun aside, Lotus lovers and Nutella dislikers, this is your moment, Simonds Bakery is re-imagining konafa and Lotus spread to include much more than sugar highs and irregular heart palpitations.
RED VELVET BASBOUSA | Sale Sucre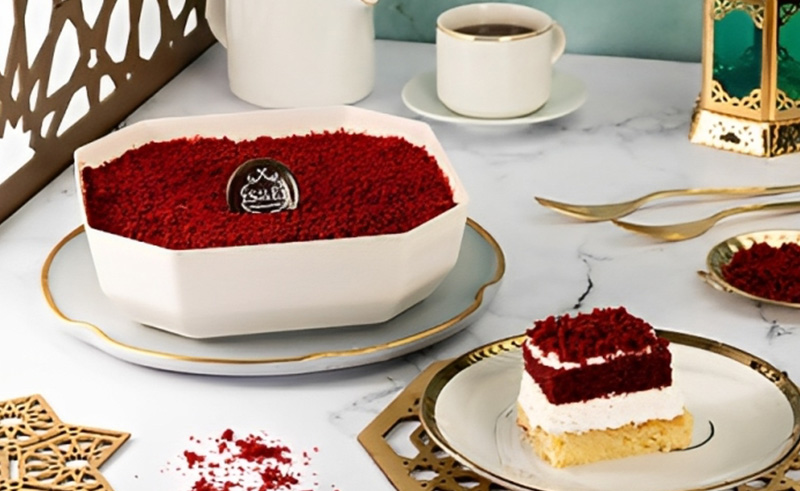 Cue Everybody Loves an Outlaw's 'I See Red', because it's about to get a little heated. It's a well known fact that basboosa belongs to hazelnuts, it's painted in the stars. However, could this newly-forged relationship break that subservient mould and allow basbousa to finally tap into her much needed villain era?
BAKLAVA TIRAMISU | Shawlaki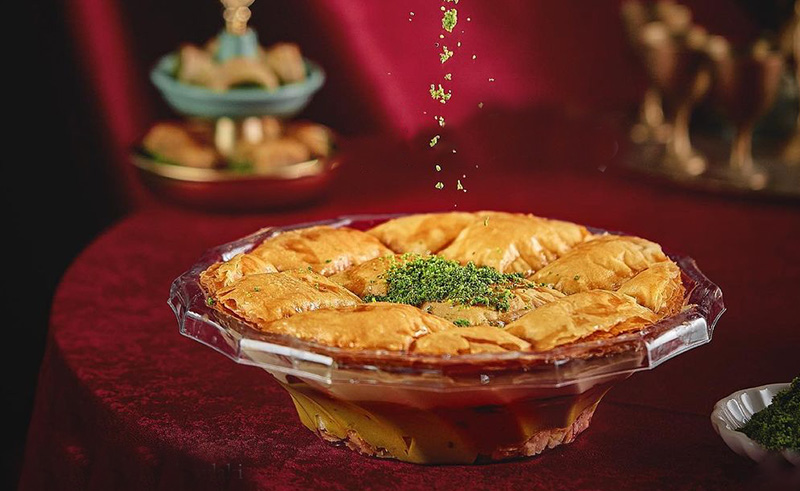 Perhaps a coffee-stained baklawa can resurrect us from unavoidable post-iftar sugar comas? It's not that far-fetched to assume that there could be a dessert that magically counteracts its side effects, no?
MANGO HONEYCOMB WITH BAKLAVA CAKE | Dara's Ice Cream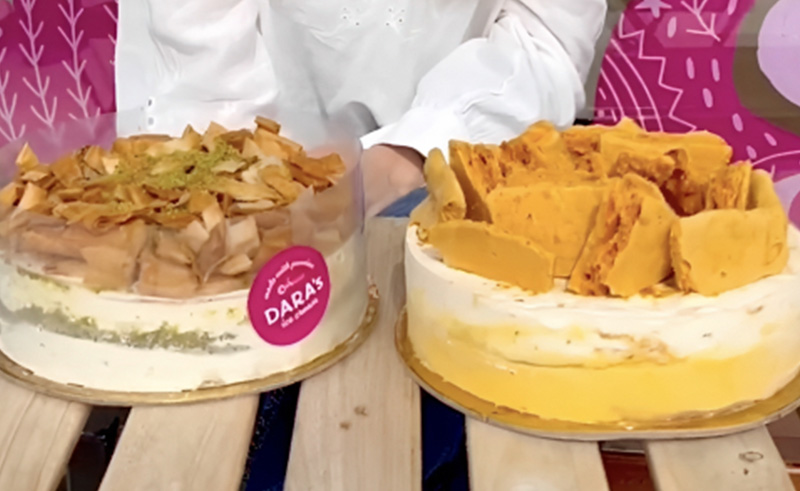 Combining two of Dara's most coveted ice cream flavours, this seasonal concoction adds an experimental twist to the classic Baklava cake (wait, was there always a baklava cake?).
SOBIA BOBA | Momochi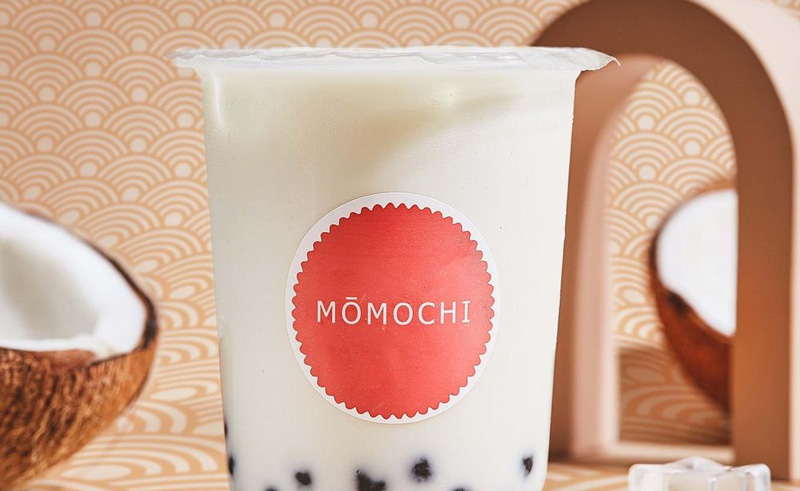 Taro you've been dethroned. Sobia is making a comeback, and this time, she's dripping in a new (Cartier) set of tapioca pearls.
BASBOUSA QESHTA MOCHI | Momochi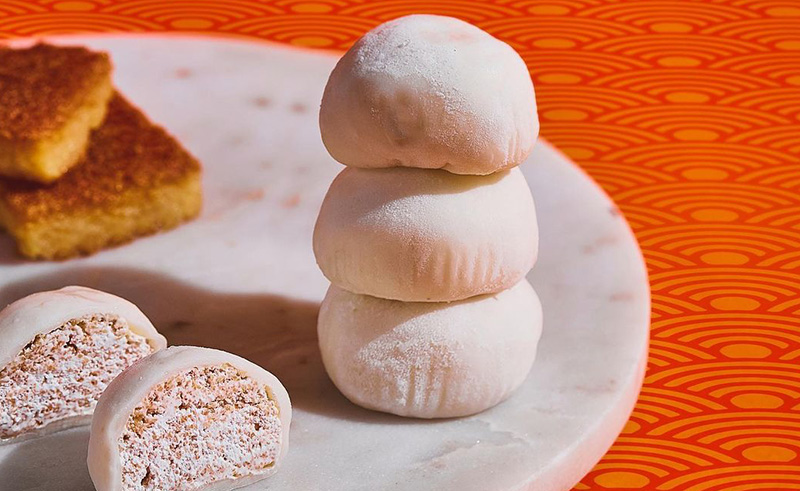 Basbousa did tap into her villain era, and she chose a little Mochi, and a little ethnic diversity, to satiate her sweeter cravings.
BASBOUSA PROFITEROLE | Breadfast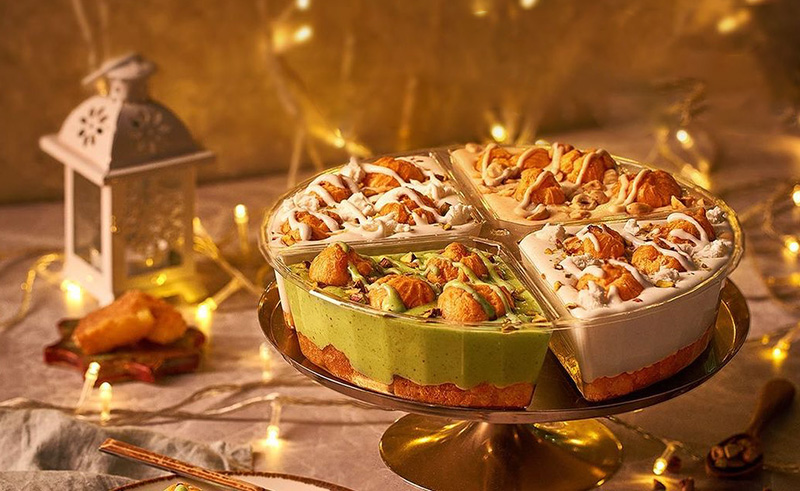 Girl is not showing any sign of stopping and who can blame her? When you're a certified baddie, there's no mixture that could possibly resist your allure (profiteroles and cream pudding included).
NUTELLA & LOTUS KONAFA DONUTS | Krispy Kreme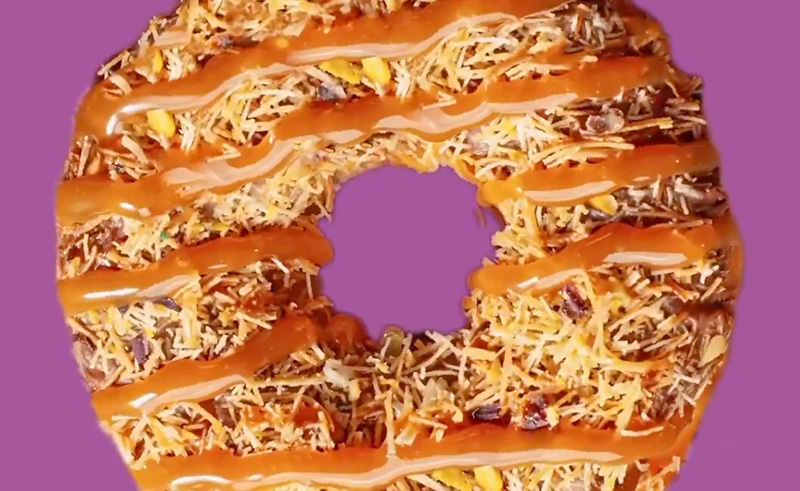 This is kinda serving 'spread civil war'. However, what this does mean is that contradicting couples going on a post-iftar drive through trip no longer need to reconsider their wedding vows or file for divorce - both Nutella and Lotus options are on the table.
OM ALI ICE CREAM | Stavolta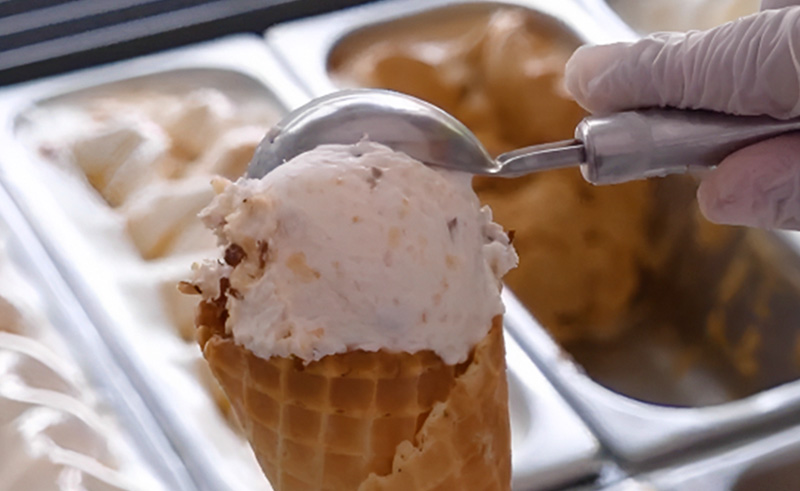 Does Ali approve? Was he informed of his cooler, more seasonally fitting stepbrother? If so, Stavolta Gelato might be onto something.
MEKASHKESHA | Tortina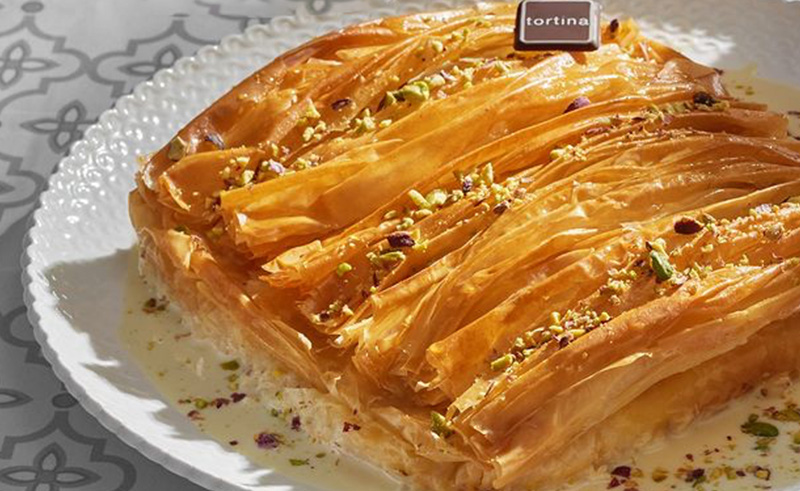 She's shy. She's hiding, and that's okay. She's not like other girls. She's lactose intolerant but still dips her goulash into the world of creamy toppings because she knows, deep down, that beauty is pain.
SAMBOUSA CADBURY | Nola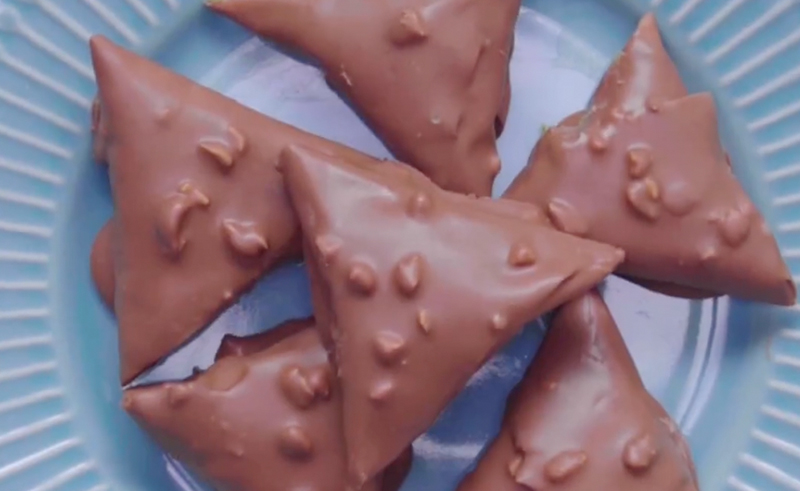 She's a classic. Albeit new to the dessert market, she's reminiscent of her cult classic counterparts that have also been stuffed with chocolate and wrapped in delicate dough.
KONAFA ECLAIR | Chou Chou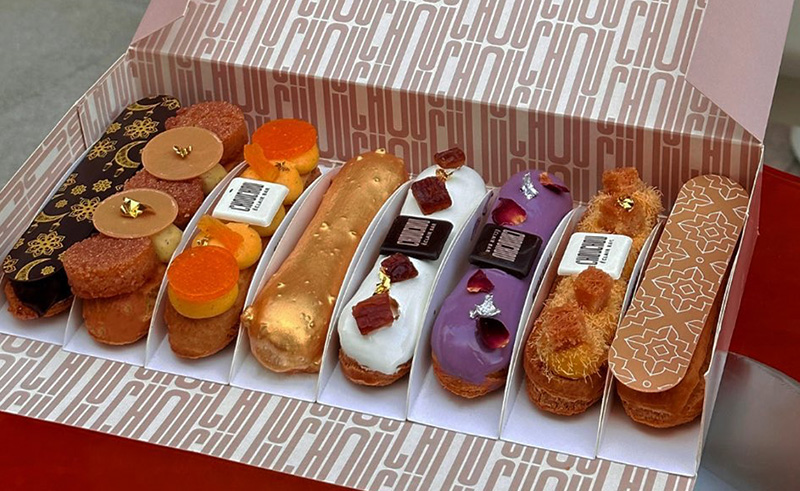 Eclairs were also implicated in the making of this year's Ramadan's desserts. Coated in crispy layers of konafa, the eau so classique eclair now comes with a catalogue of Ramadan flavours including: Basbousa Vanilla Orange Blossom, Qamar El Deen, Medjool Dates, Karkadeh Lemon, Konafa Mango and Pistachio White Chocolate.
METDALA'A | La Poire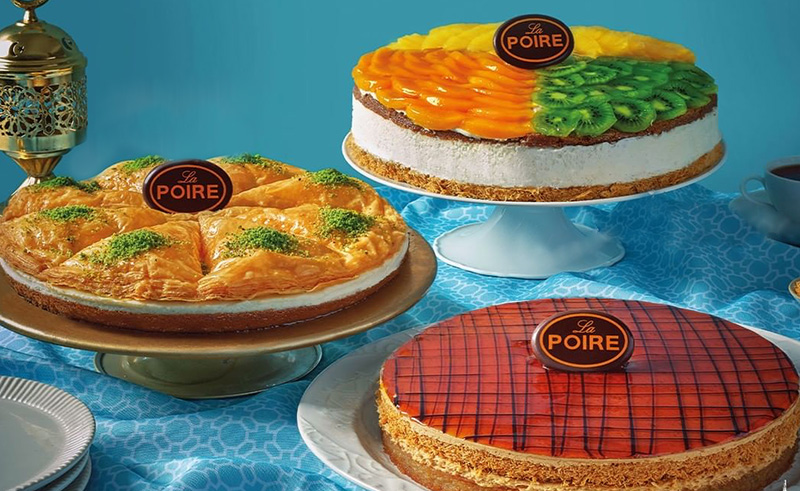 It's 'Everything, Everywhere, All at Once' (Oscar award-winning film pun-intended). A mixture of Basbousa, Baklava and occasionally Konafa, this La Poire special has literally left no Ramadan Dessert unscathed.
KONAFA CHEESECAKE | El Abd Patisserie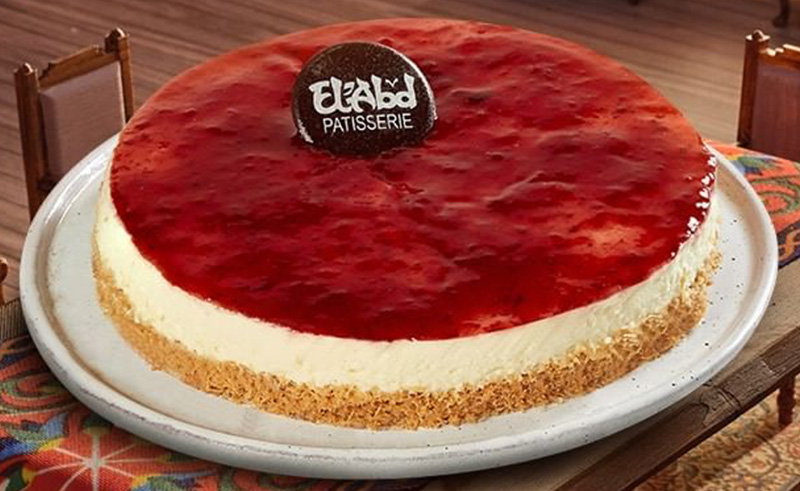 Cheesecakes! You've been summoned. Did you really think hiding amidst blueberries and caramel sauce would prevent you from being called upon during the holy month?
ZAGHROUTA | El Malky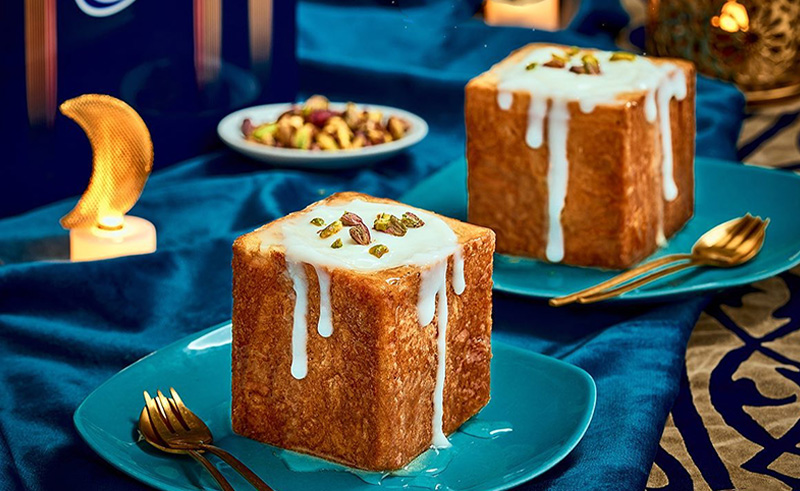 E'ish Saraya but make it spicy. This creative concoction, blends the sweet flavours of dates and pistachios together and drizzles them in honey for, well, good measure.
MANGO BASMOOLAH | TBS (The Bakery Shop)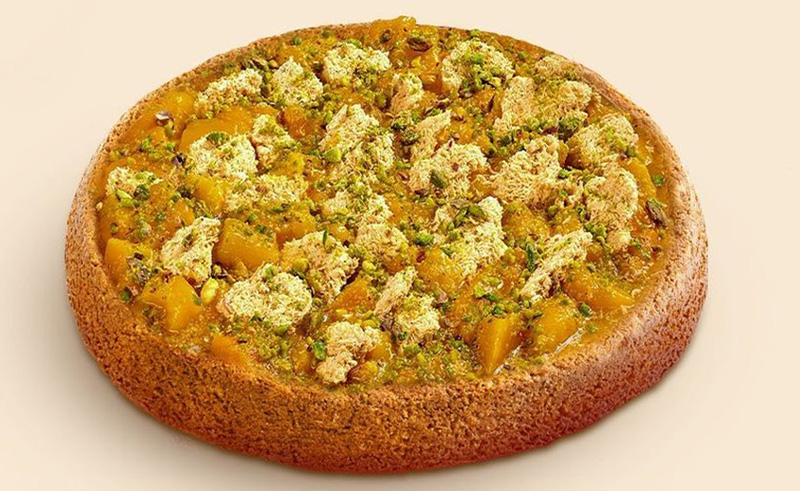 She's the Hannah Montana of Ramadan desserts. She's a mixture of Ma'mool and basbousa (girl aren't you tired) topped with pistachio cream or Nutella for taste.