On a weekend getaway with my trio of friends in the bustling city of Alexandria, our habitual nocturnal Instagram scrolling took an unexpected turn and became a gastronomical venture once our eyes caught the delicious messiness of Phill'In Cheesesteaks.
Fresh out of a group crying therapy session and caught in a mid-century existential crisis, we veered off our virtual path and sought solace in the comforting warm embrace of their sumptuous offerings.
Pursuing the menu, we found ourselves entranced by the velvety allure of their untamed cheesesteak hoagie rolls. Yet, it was a seemingly incongruous item that truly caught our attention, causing us to second-guess our senses. Could it be true? Or were our eyes deceiving us? Fried Twinkies, delicately mentioned amidst the array of mouthwatering food options, stirred memories of simpler times when these golden treats were steadfast companions during school days.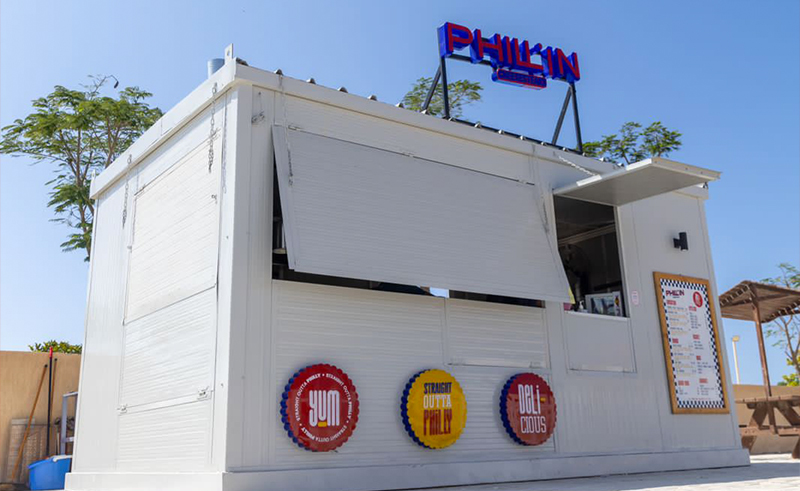 Admittedly, our culinary adventures have taken us far and wide before, pushing the boundaries of taste and convention with bowls of spaghetti drenched in Nutella. However, the prospect of subjecting our baby Twinkies to the fiery depths of a deep fryer was an audacious endeavour that piqued our collective curiosity.
Eager to rekindle the memories of our youth and satisfy our yearning for nostalgia, we reached out to Phill'In Cheesesteaks, initiating a dialogue that would culminate in a momentous delivery. Minutes later, a delivery person arrived at our Airbnb, bearing a humble brown bag brimming with promises of culinary bliss.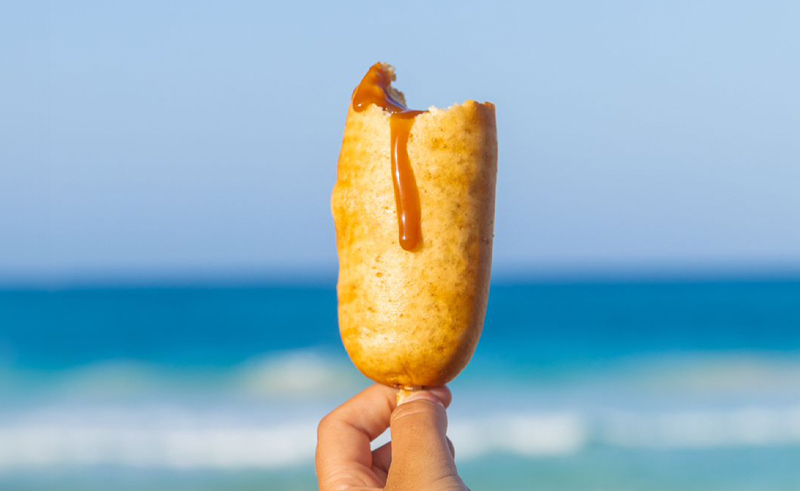 Coated in a sweet batter and deep-fried to a golden hue, the initial crunch gave way to a lavish interior of molten vanilla, ensnaring our taste buds in a rapturous dance. Something magical seemed to occur when the humble 90s snack hit the hot oil, infusing it with a tantalising tartness.
During a virtual sit-down with Seid Mohsen, CEO, and head chef of Phill'In Cheesesteaks, we had the opportunity to delve into the depths of his culinary secrets, and the story behind the Fried Twinkies.
"Fried desserts have always been popular in the US. However, I noticed they were not commonly found on restaurant menus in Egypt. So, I decided to recreate them, and surprisingly they've become one of our best sellers!" Mohsen tells SceneEats.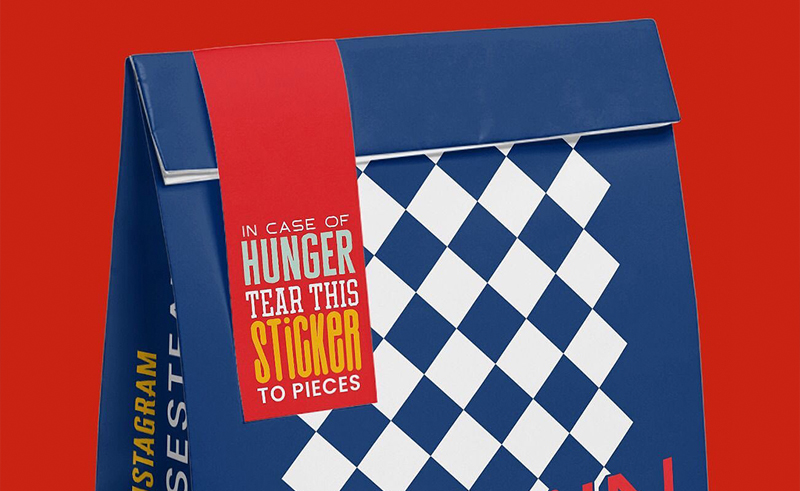 The genesis of Philli'In Cheesesteaks and its moniker is traced back to a visit Mohsen made to Philadelphia in 2019. "I tried various authentic cheesesteak spots in Philadelphia, including the famed Geno's, one of the very few restaurants that first started making the sandwich. And, after experiencing the authentic taste of cheesesteaks in Philly, I wanted to recreate this fulfilling experience in Alexandria and give people a true taste of Philly through our food. Meanwhile, at the time, the Ghost Kitchen phenomenon was surging across the states because of the pandemic, which inspired me to make the place delivery-only. And to pay homage to the birthplace of cheesesteaks, I decided to name the place Phill'In."
A tantalising Philly cheesesteak formed the humble foundations of the now Alexandrian ghost kitchen. "Our mission was to serve high-quality food with 100% natural and clean ingredients, the kind of food my family and I would eat," Mohsen tells SceneEats. "The hoagie bread rolls are made from a simple dough without butter or milk, which is a recipe originally developed by Italian immigrants in Philadelphia."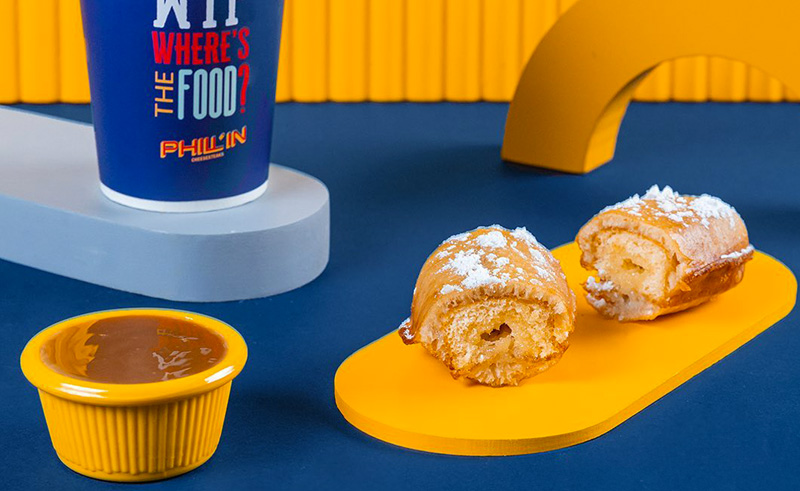 However, it wasn't only a Philly trip that ignited the first flame behind founding Alexandria's Phill'In Cheesesteaks. Born to Libyan parents, gastronomy, and, in particular, the realm of carnivorous delights, assumed an important role in Mohsen's life, fueling an insatiable appetite for novel flavours, "during my formative years as a student, I had the opportunity to immerse myself in the vibrant tapestry of the F&B industry, traversing borders and delving into the world of street food. It was these encounters that honed my skills and helped me gain valuable experience to start my own business now."
Having unveiled their first physical food truck in Sidi Heneish this summer, Phill'In Cheesteaks is now taking their culinary shenanigans outside the ephemeral realm of virtual kitchens. "We are working on opening our first branch in Sheikh Zayed very soon for our Cairo foodies," Seid Mohsen reveals to SceneEats. "We have recently launched our kids' meals menu and are currently developing an American breakfast menu."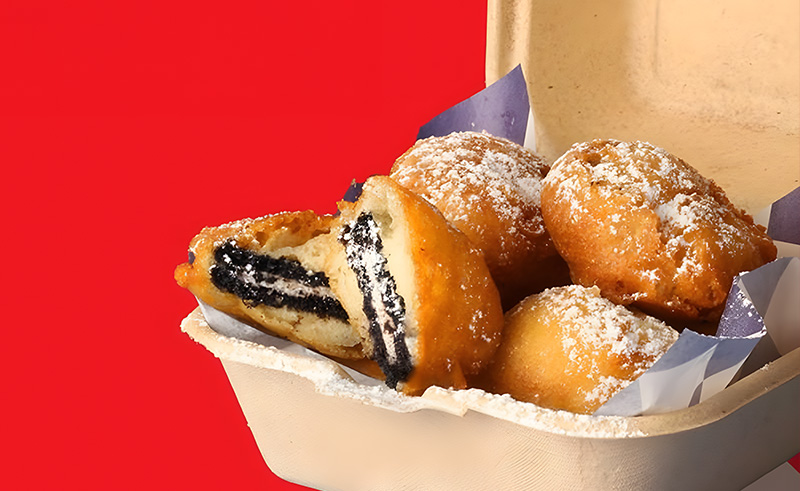 Committed to slowly altering our brain chemistry with their quirky renditions of our favourite supermarket snacks, Phill'In has fried the Oreos after the Twinkies, and boy, they are not stopping there, 'We have just completed testing out our newest item, the Fried Snickers, which will make its grand debut on our menu very soon!' Mohsen revealed.
Well, we don't know about you, but we are ready for round two.