Perched on a mountain deep in the Nile valley is Hessa, the only remaining Nubian island, after the building of the Aswan Dam in 1970. After it was built, the water levels near Hessa and many more islands rose, taking with the livelihood of many of the island's residents.
One of those residents, dubbed Am Yasser by the island's leftover's residents, converted his house which sits on the very top of the island, into a charming restaurant and lodge by the name of Beit Yasser. He hosts all kinds of people in his space, be it the people coming just for lunch, or people who are looking for a room for the day.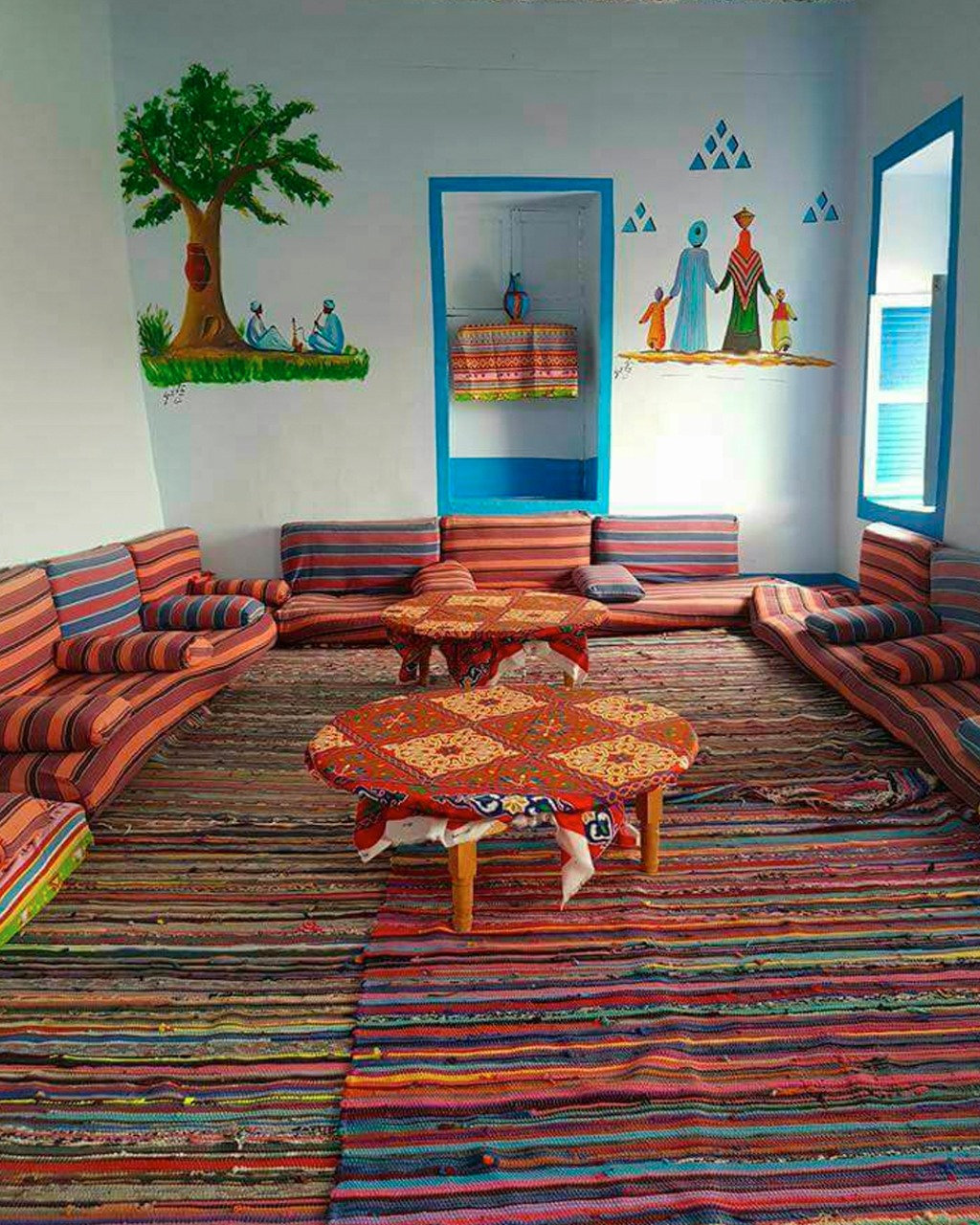 "People would call me and reserve, I'd tell them what it's like up here and they're always perplexed when they get here,'' said Am Yasser to SceneEats.
Getting to Am Yasser's place is a journey on its own. You have to take a boat from Aswan and then climb around 500 meters up a steep hill to get to the top of the islands. Yes, it's exhausting but the sight up there is so worth the hassle.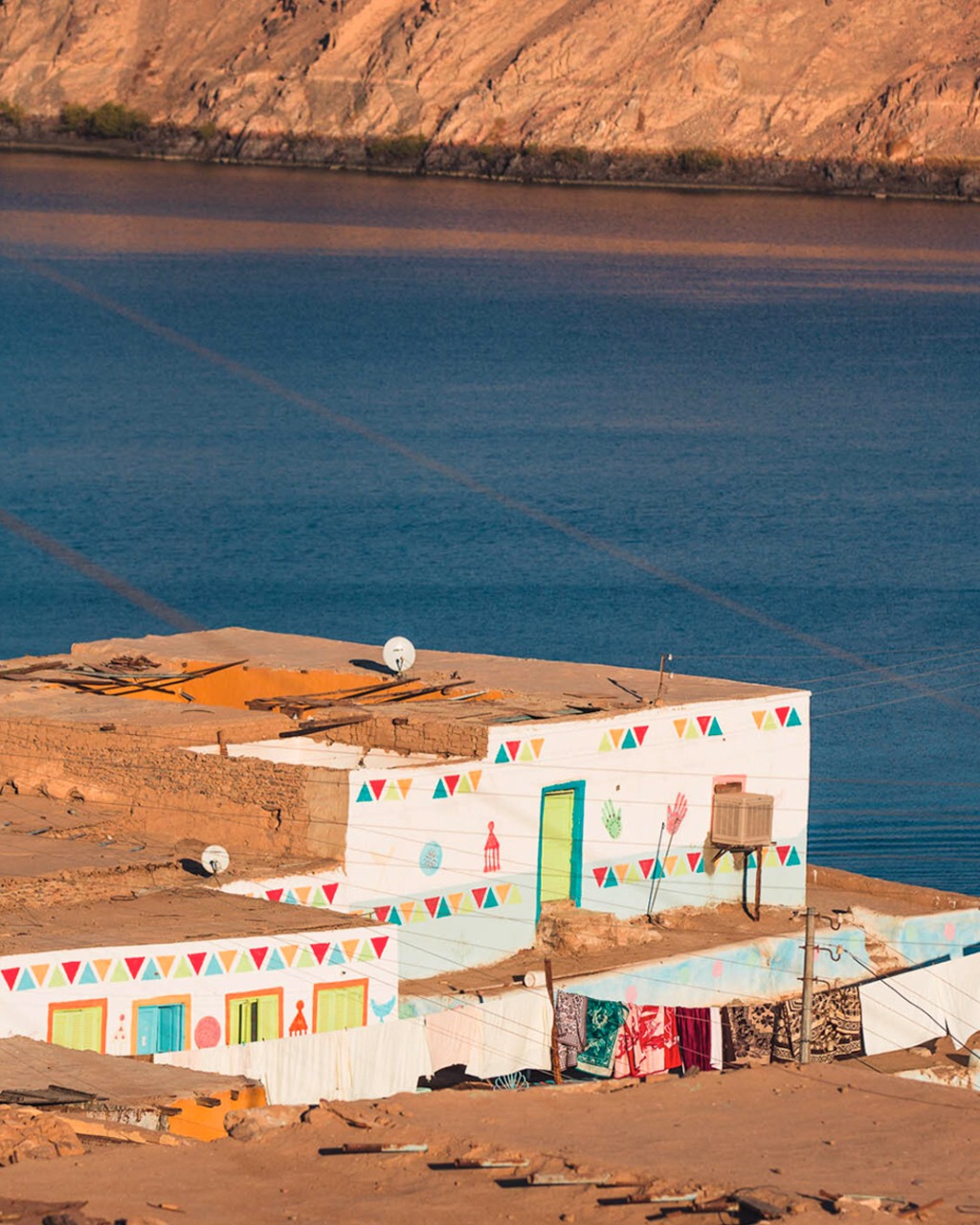 "People come here, and they leave and tell everyone about how amazing of an experience they've had. More people then come and they keep coming, it's a gift from God," added Am Yasser.
The food, oh the food. It's everything your heart desires – from macarona bechamel to mahshi and stuffed hammam. All the food is literally what your grandmother would make on a big get together, but better. You also get to see the food being prepared by the women on the island, and if you're lucky, they'll even teach you how to make it.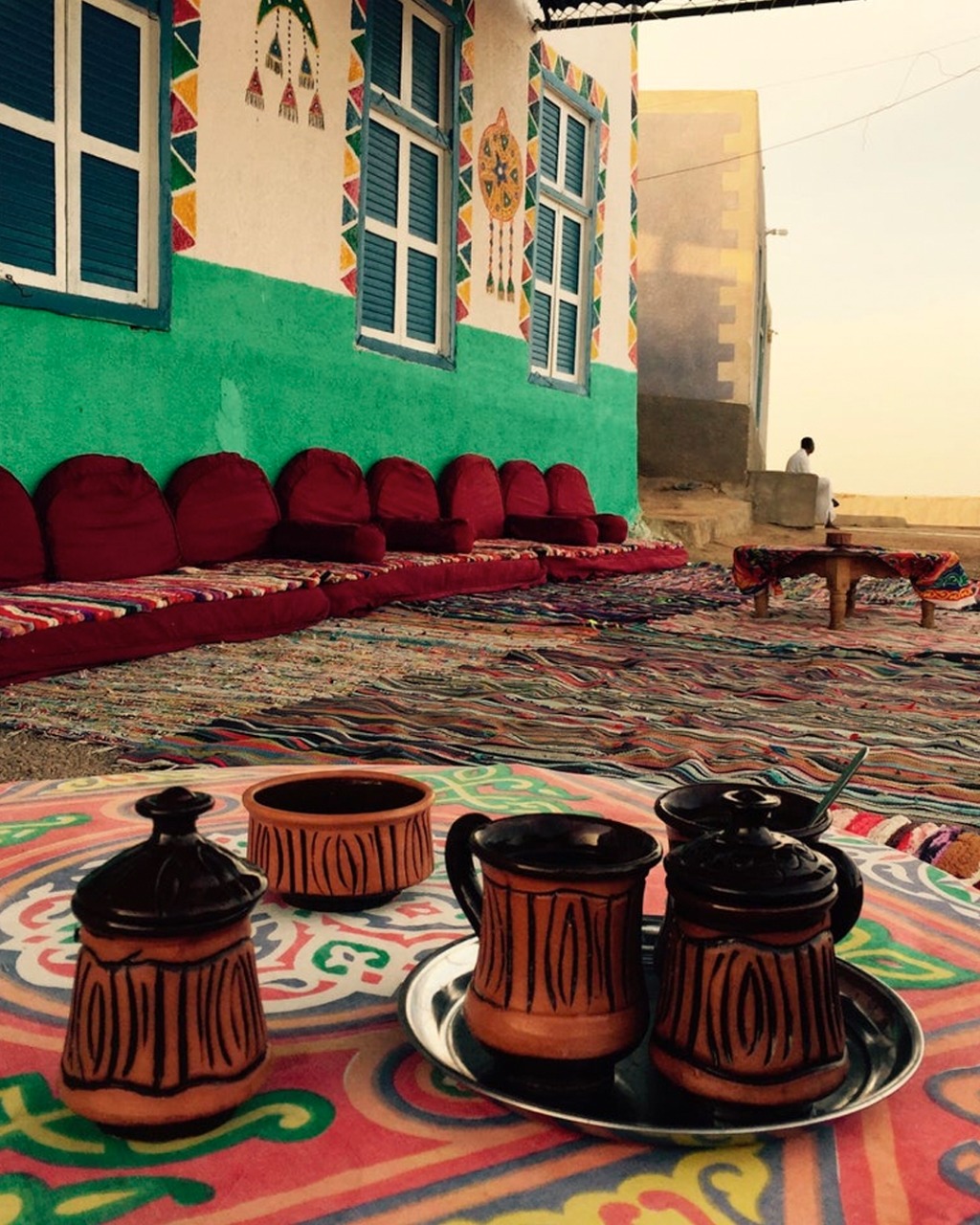 After you're done with your food, and if you still have the space for it, they serve piping hot zalabya, straight out of the oil, dusted with powdered sugar. Make sure to have the traditional Nubian coffee 'gabana" with your dessert; it's mixed in with a lot of spices, and tastes nothing like Cairean coffee.
To reserve a spot in Beit Yasser, Call them on 010697699992 or visit their Facebook page.