As resident foodies and bona fide food journalists, we obviously have an unrelenting craving for gastronomic treasures. We can practically decipher individuals based on their culinary preferences and view the world through the lens of condiments and food-related guilty pleasures.
And much like the quirks and habits that breathe life into characters on screen, their gastronomic choices occasionally take centre stage, making the main dish an unexpected protagonist in the story. Recently a fictional serial killer's (AKA Safah El Giza) dinner scenes caused quite a stir on the internet so naturally, we've compiled a list of iconic food moments in Egyptian drama.
Safah El Giza
2023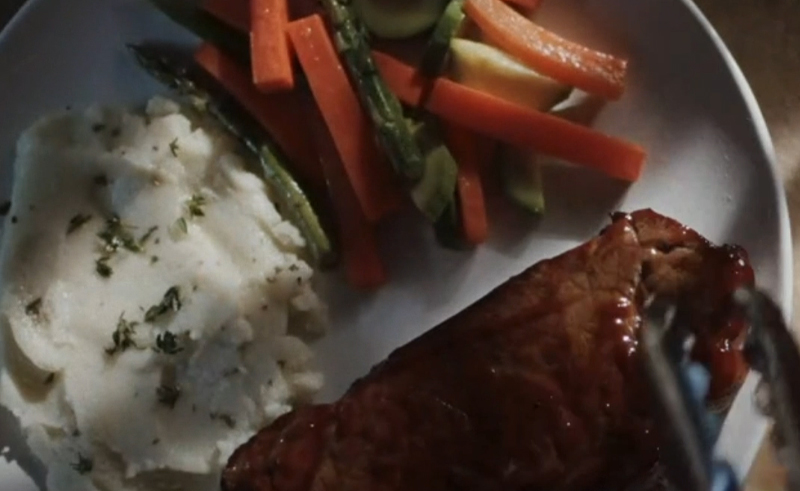 Inspired by true events, serial killer drama, Safah El Giza, dropped on Shahid two months ago and subsequently captured the attention of millions. The food however caused quite the stir, as Gaber, the serial killer portrayed by Egyptian actor Ahmed Fahmy, would resort to the kitchen to relieve his umm stress…? His palette ranged from classic Egyptian saneyet batates (potatoes and meat cooked in a tomato sauce) to steak, and bechamel pasta bake.
X Large
2011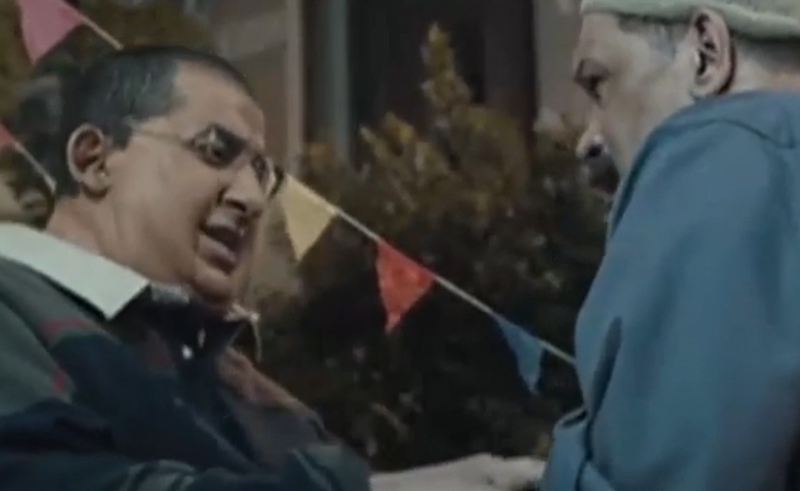 Played by Egyptian comedian Ahmed Helmy, the film revolves around Magdy's struggle with obesity and his undying love for food - from his feast-like breakfasts with his uncle to the scene turned meme whereby he realises it's the holy month of Ramadan.
Lan A'eesh Fi Gelbab Aby
1996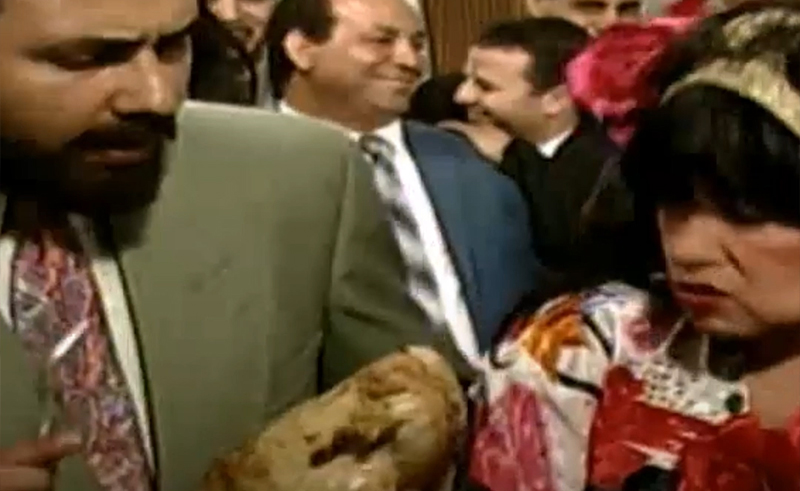 The Egyptian series is a classic family show. Starring Nour El Sherif and Abla Kamel, the duo portray traditional Egyptian parents trying to navigate their kids' journey into adulthood. One scene that embodies the spirit of every Egyptian family 'ezouma' (gathering) is their daughter's (Saneya) wedding. An Egyptian family treks through a wedding buffet, need we say more?
Hekayat Zog Mo'aser
2003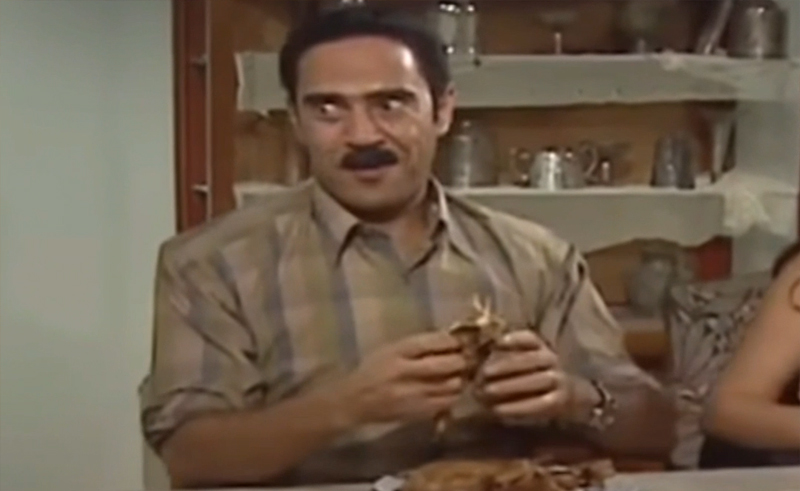 A sitcom that starred Ashraf Abdelbaqy, Rogena and Basma, each episode of Hekayat Zog Mo'aser followed the story of a different couple and their marital issues. In one episode, portrayed by Abdelbawy and Basma, the struggle is the food, literally. Husband Mahmoud is a foodie while his wife Samia's culinary expertise is nonexistent. Now from a feminist lens, Mahmoud can head to the kitchen and figure it out, from a foodie lens however…
Hob El Banat
2004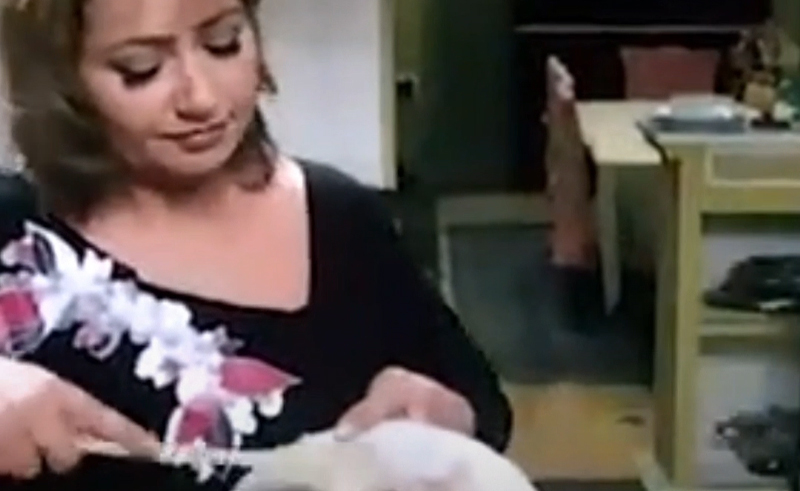 Masterchef and Valentine's Day princess Laila Eloui, known as Nada, showed us how one can express both culinary and emotional love in various forms, be it el sadeek (friendship) or el gar (romance). The movie depicted a labour of love through the hours spent preparing hearty meals and the sisterly bonds formed while setting up a dining table. The film also featured Hanan Turk, Hana Shiha, Khaled Aboelnaga, Ashraf Abdelbaqy, and Ahmed Ezz.
Mao'wid Ala El Ashaa'
1981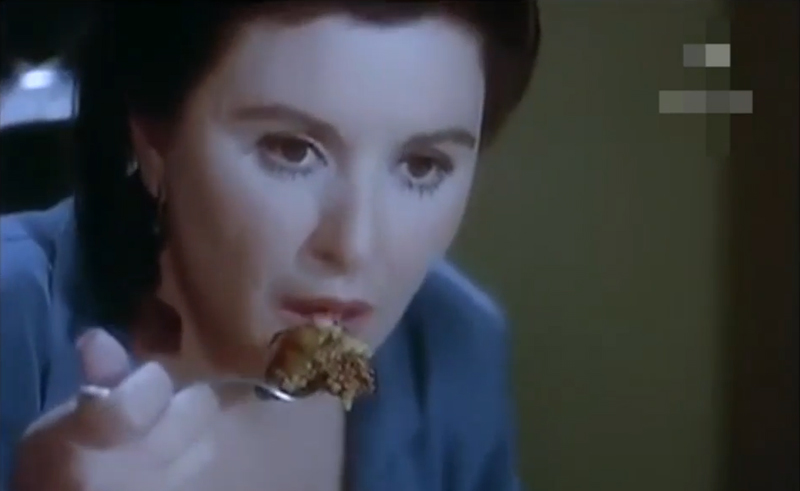 Titled 'The Dinner Date,' the film follows the story of Nawal, portrayed by Souad Hosni, and her business tycoon husband, Ezzat, as played by Hussein Fahmy. Nawal becomes weary of her life with him and decides to pursue a divorce. However, a single tense dinner, featuring a hefty serving of steak, dramatically alters the course of events. The film is directed by the legendary Egyptian filmmaker Mohamed Khan, most commonly known for his focus on culinary elements in his filmography.
Kharag W Lam Ya'ud
1984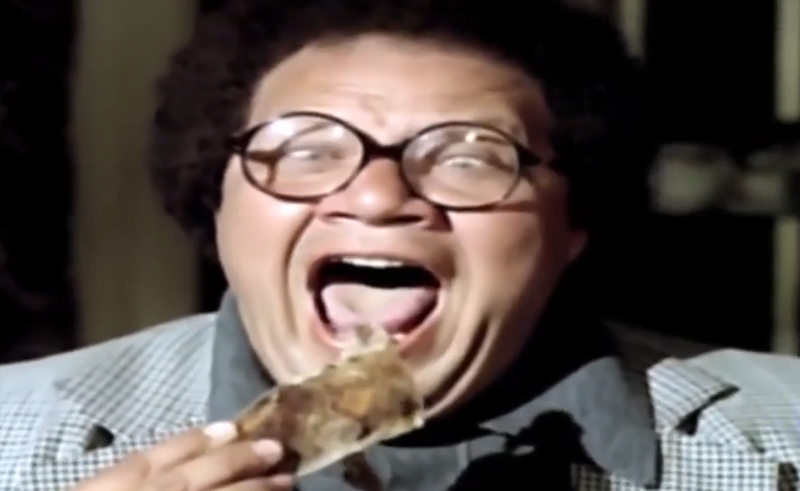 Directed by Mohamed Khan, most of the film's scenes feature the characters indulging in food, sometimes intentionally portrayed in a grotesque manner. This film provides a comical examination of dehumanisation in urban living, depicting a despondent city resident who departs for the countryside with the intention of selling an inherited piece of land. He becomes enchanted by the tranquil rural existence but must contend with the insatiable appetites of his hosts, who indulge in non-stop eating, even waking up for midnight snacks. The film stars Yehia El Fakharany, Aida Abzelaziz, and Tawfiq El Deqen.
Tabakh El Rayes
2008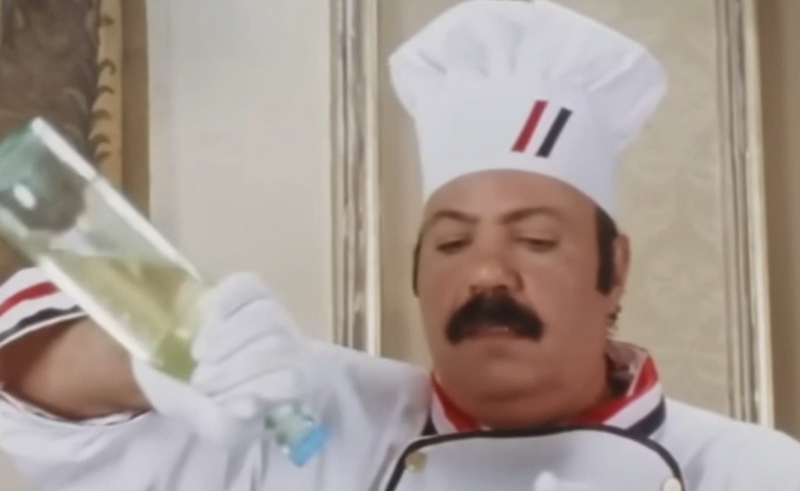 'Tabakh El Rayes' follows the story of a cook who unexpectedly becomes the personal chef to the Egyptian president. Through their relationship and shared food experiences, the president gains insight into the reality of Egyptian society. The chef is portrayed by the late Egyptian actor Talaat Zakaria, while Khaled Zaky plays the role of the president.
Sabe'a Gar
2019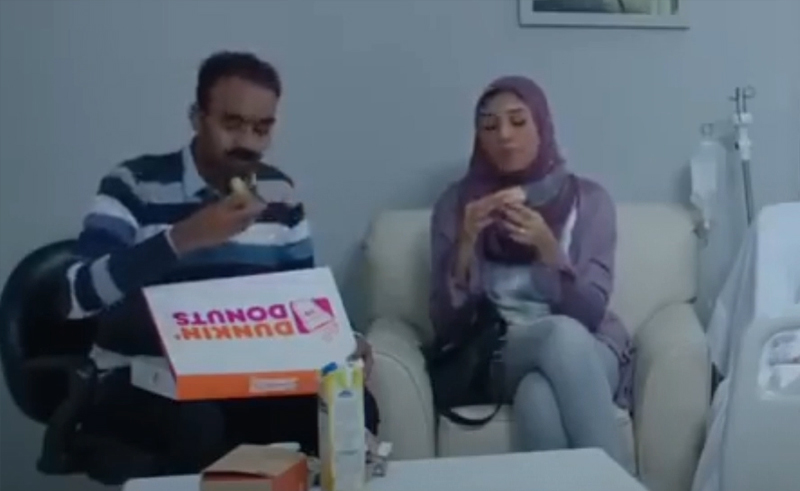 Co-directed by Ayten Amin, Heba Yousry, and Nadine Khan, the series follows the stories of a group of neighbours living in a middle-class district, with a pervasive realism genre guiding the plot. The series delves into the mundane and daily realities of Egyptian families, with food playing a central role. One standout scene revolves around doughnuts, where a familial argument is amplified through the power of this sugary delicacy.