It's still winter but we're nearing spring, which means one thing and one thing only: Dahab. This is the perfect time to go the seaside town by the southeast coast of the Sinai Peninsula. Why, you ask? Because it won't be too crowded, and it won't be a ghost town either. Whether you like to visit Dahab to live your best diving life or have some well-needed chillaxing time to escape all of life's miseries, you won't be able to do that without food. Here's where to eat.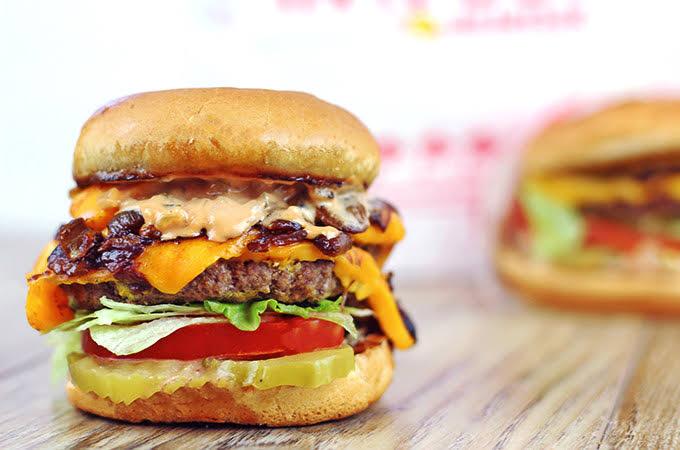 It takes two to tango, but it will take exactly one person to eat (at least) three of Tango's cheeseburgers. They're that good.
Location: El Mamsha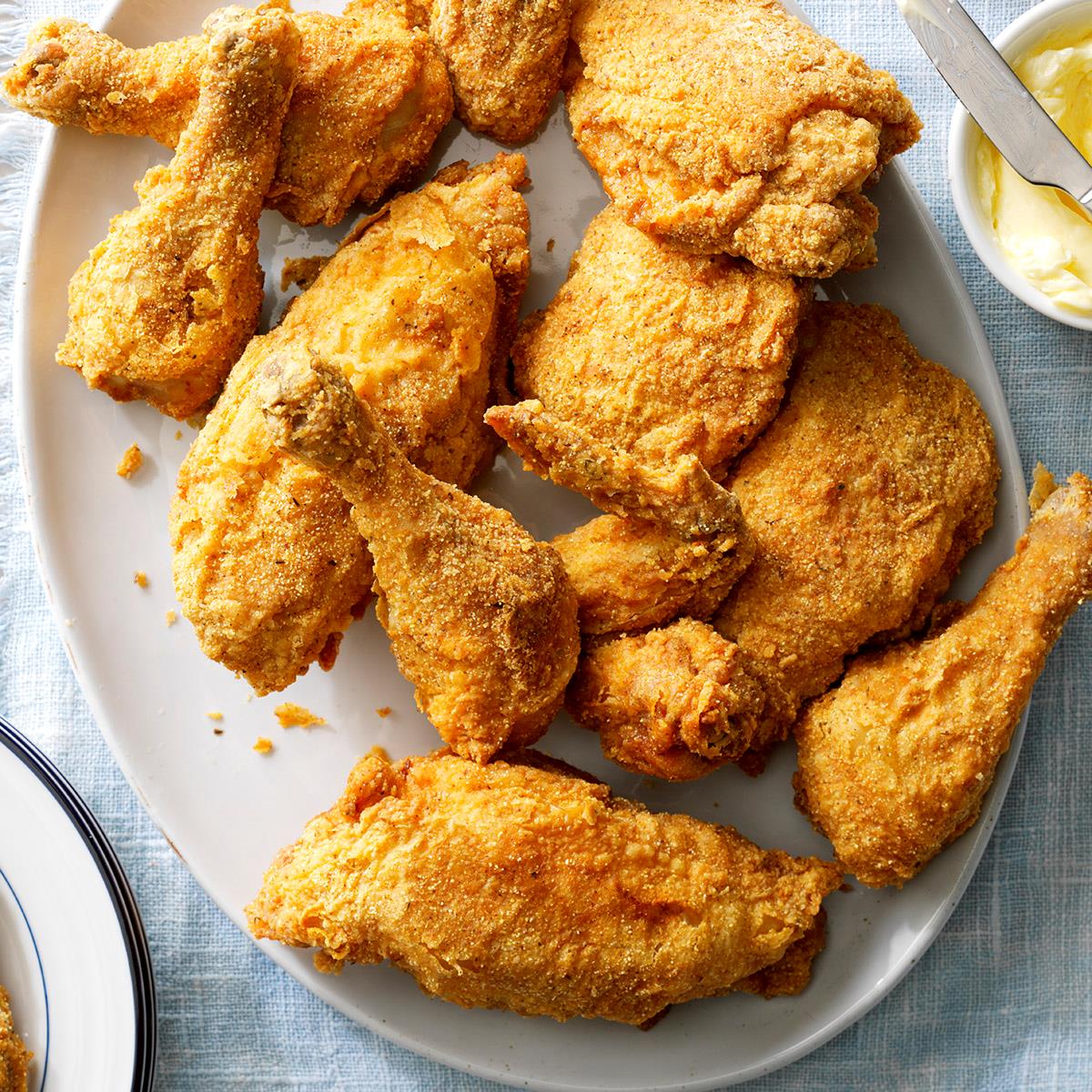 Korean food has been slowly emerging into Egypt's food scene, with many restaurants establishing themselves within Cairo's indie Asian scene. This is exactly why we were delighted when KFC opened in Dahab for a little piece of Korea in there. Their fried chicken will ruin 'regular' fried chicken for you.
Location: Al Masbat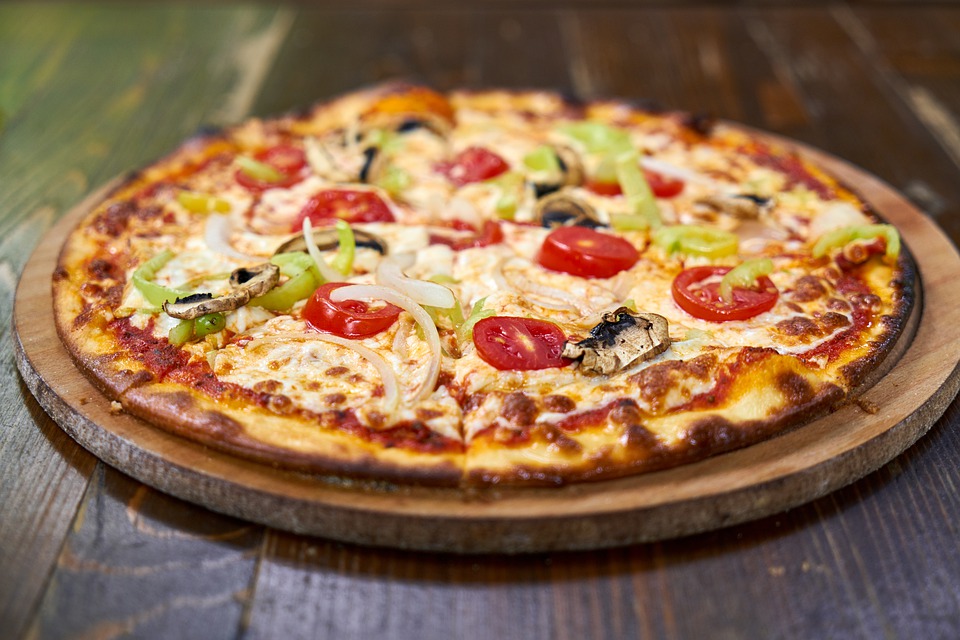 This is hands down the best spot to pizza. That's the tweet.
Location: Lighthouse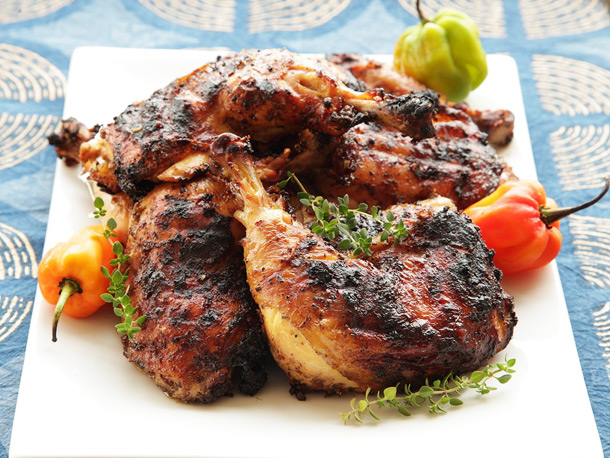 You need to be mentally prepared to visit King Chicken because there's always a queue. Yes, a queue. You don't reserve. You sometimes have to wait for people to finish their gorj food. King Chicken serves all kinds of iconic Egyptian dishes -- from molokhia to mix grills, mahshi and so much more.
Location: El Mamsha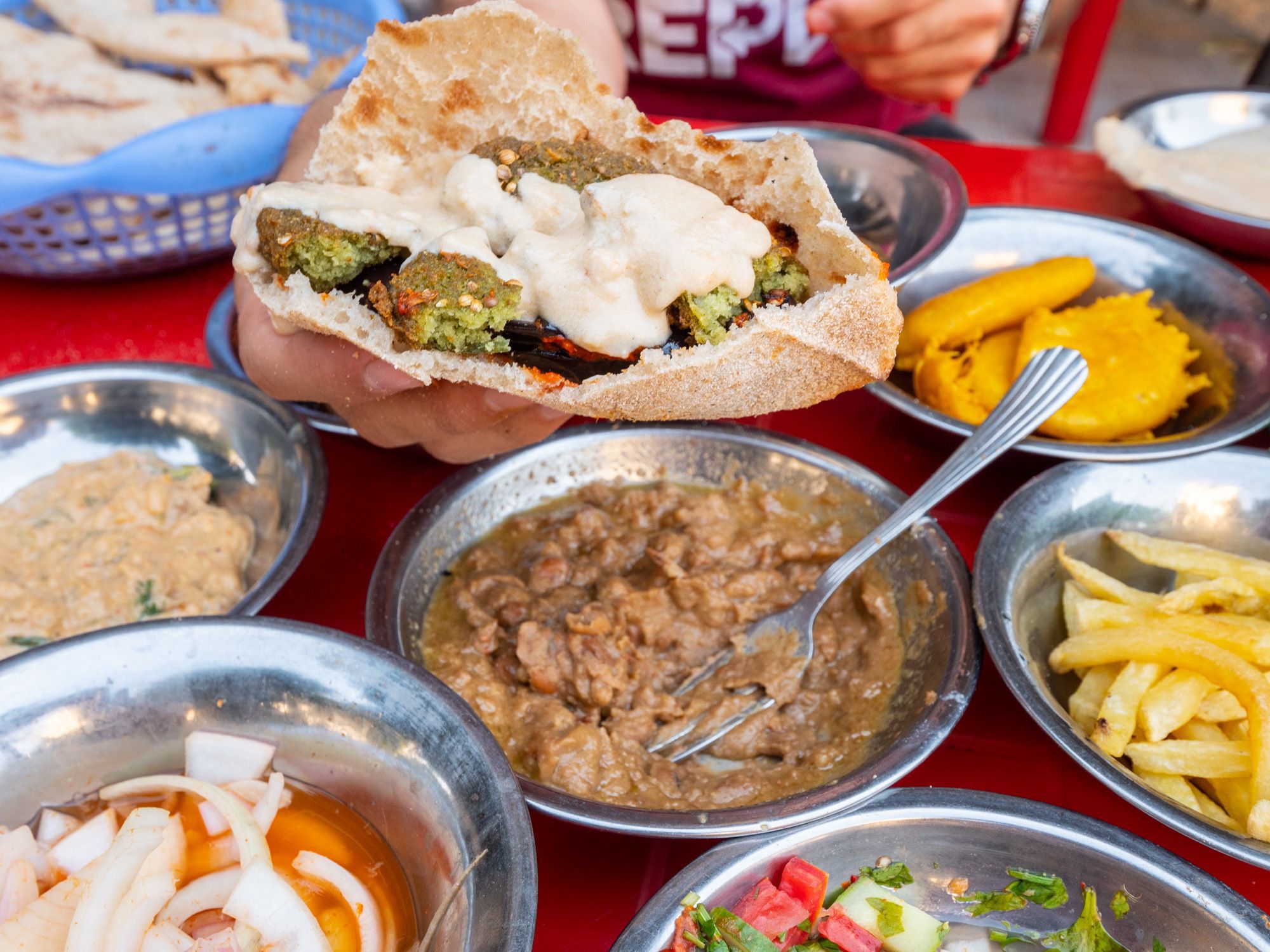 Fancy an Egyptian breakfast? Look no further because their breakfast easily sits atop The Egyptian Breakfast Iron Throne of Dahab.
Location: El Mamsha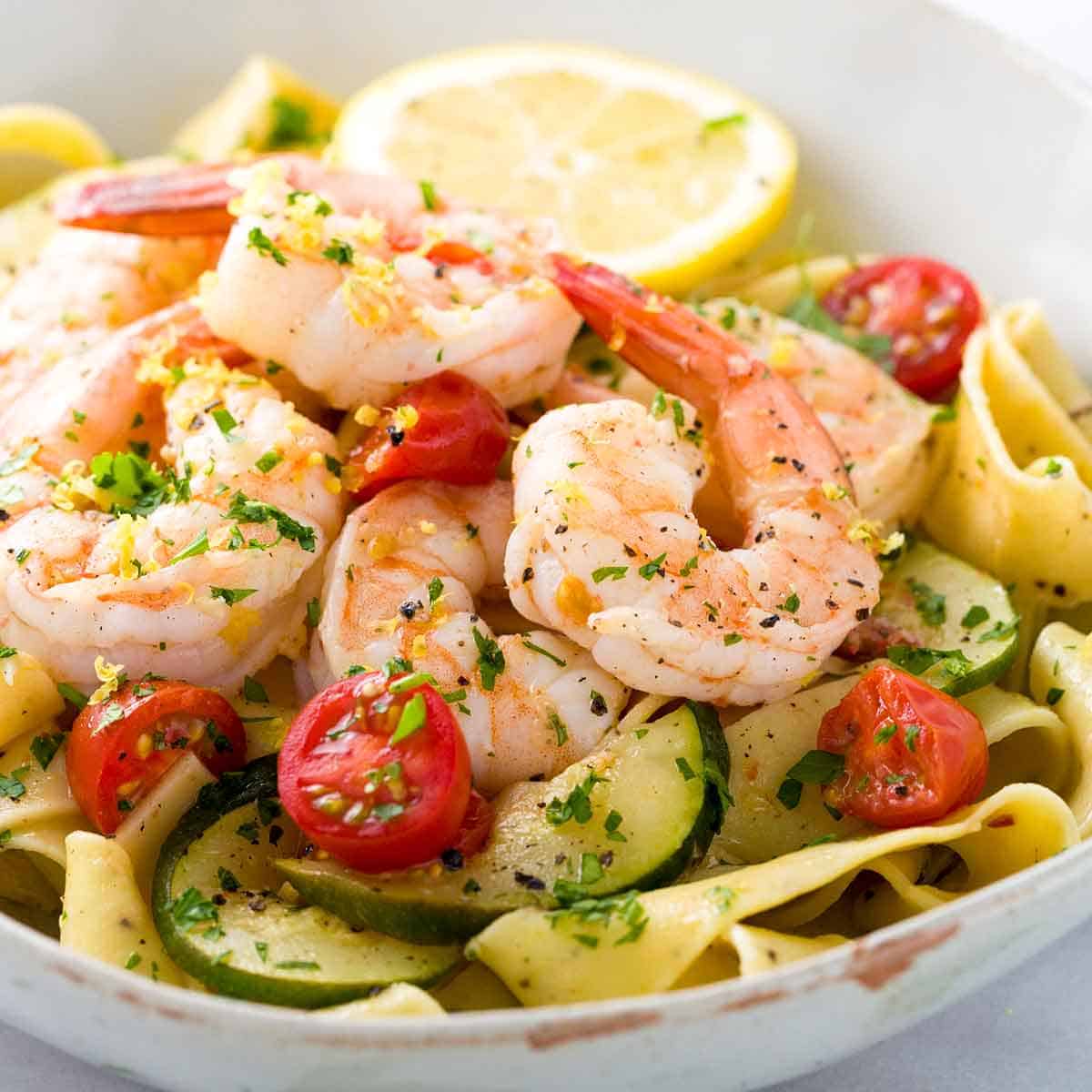 Seafood galore is all we need to say about this place, hennys.
Location: El Mashraba
Tick tock, it's dessert o'clock. You'll be basically living your Willy Wonka fantasies, except it won't just focus on chocolate, but all kinds of other dessert.
Location: El Mashrba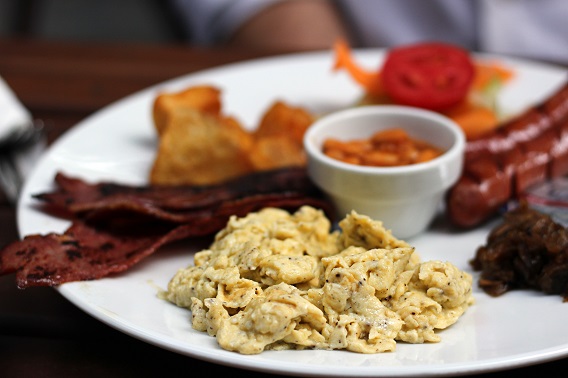 We obvs can't make a list about food in Dahab without Ralph's. If you're craving a breakfast that's not Egyptian, Ralph's is the place to go.
Location: Lighthouse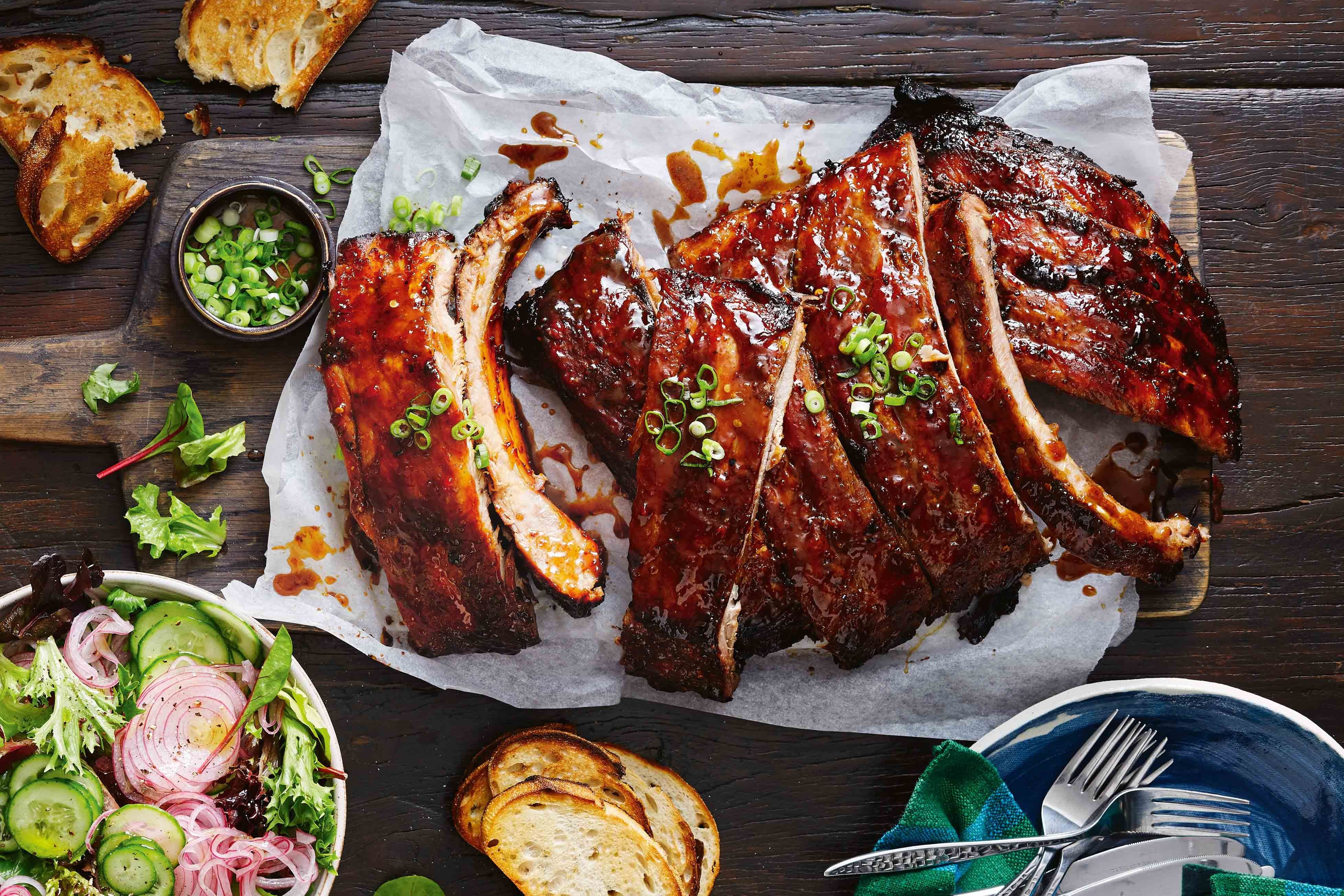 If you're someone who eats pork, Hell's Kitchen is here to save you. Their pork ribs are to die for.
Location: Lighthouse