From bizarre blue burgers, to fiery red feteeras, here are some of the most unique dishes from around the capital that go one step further and add a little colour to otherwise familiar foods. Oh, and you can enjoy whilst you're self-isolating. All you have to do is pick up the phone and order.
The Dark Knight Burger - Klash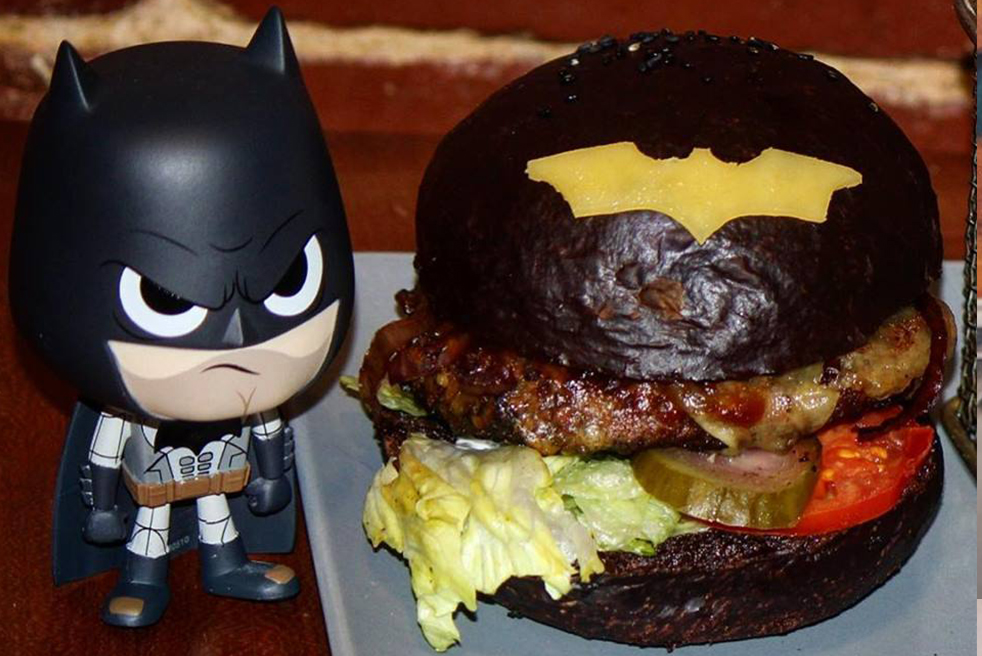 This might not be the burger we deserve, but it is surely the burger we need. Klash went the extra mile to add a bat emblem made out of cheese to the already awesome-looking burger. However, we're kinda iffy about the fact that the 'Dark Night burger' doesn't come with a side of 'Robin red fries.'
Spicy Feteer - Feteera
It is said that the coral snake uses its bright red scales to warn predators of its venom. The same can be said about Feteera's spicy feteer. Its bright red hue isn't there to make it more Instagramable, it's a warning telling you to approach with caution.
Blue Burger - Romeo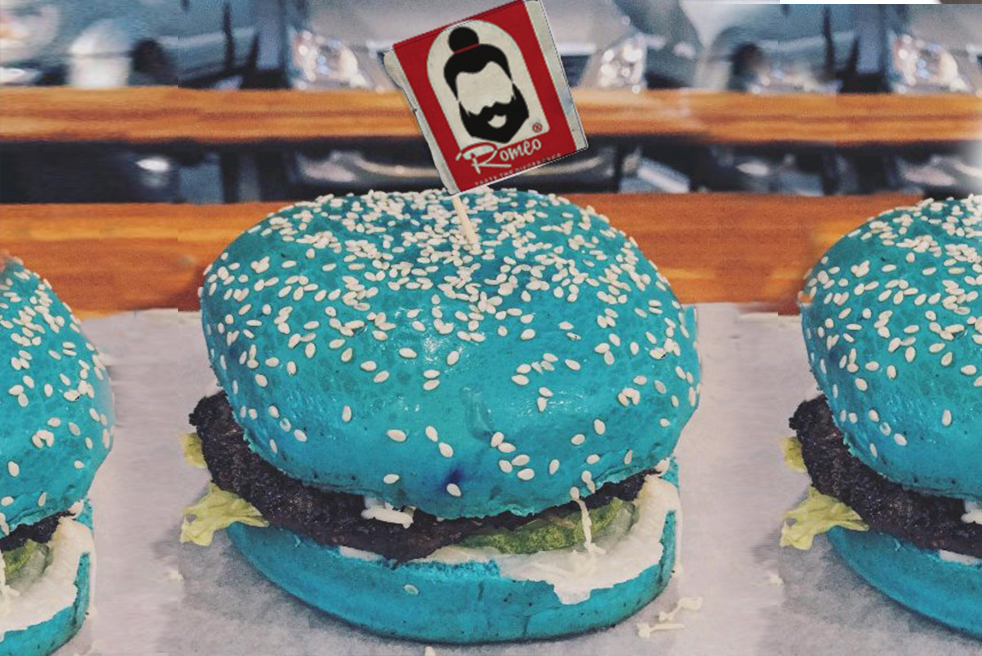 This electric blue burger looks like it could give you mutant powers or transport you to a different dimension. We're not saying that it will do any of these things but it doesn't hurt to believe.
Squid Ink Pasta - Gourmet
For those that prefer the dark side, who cosplay as Darth Vader rather than Skywalker and go second in chess just to play 'black' but still enjoy a plate of spaghetti and meatballs at the end of the day.
Rainbow Pancakes - Devour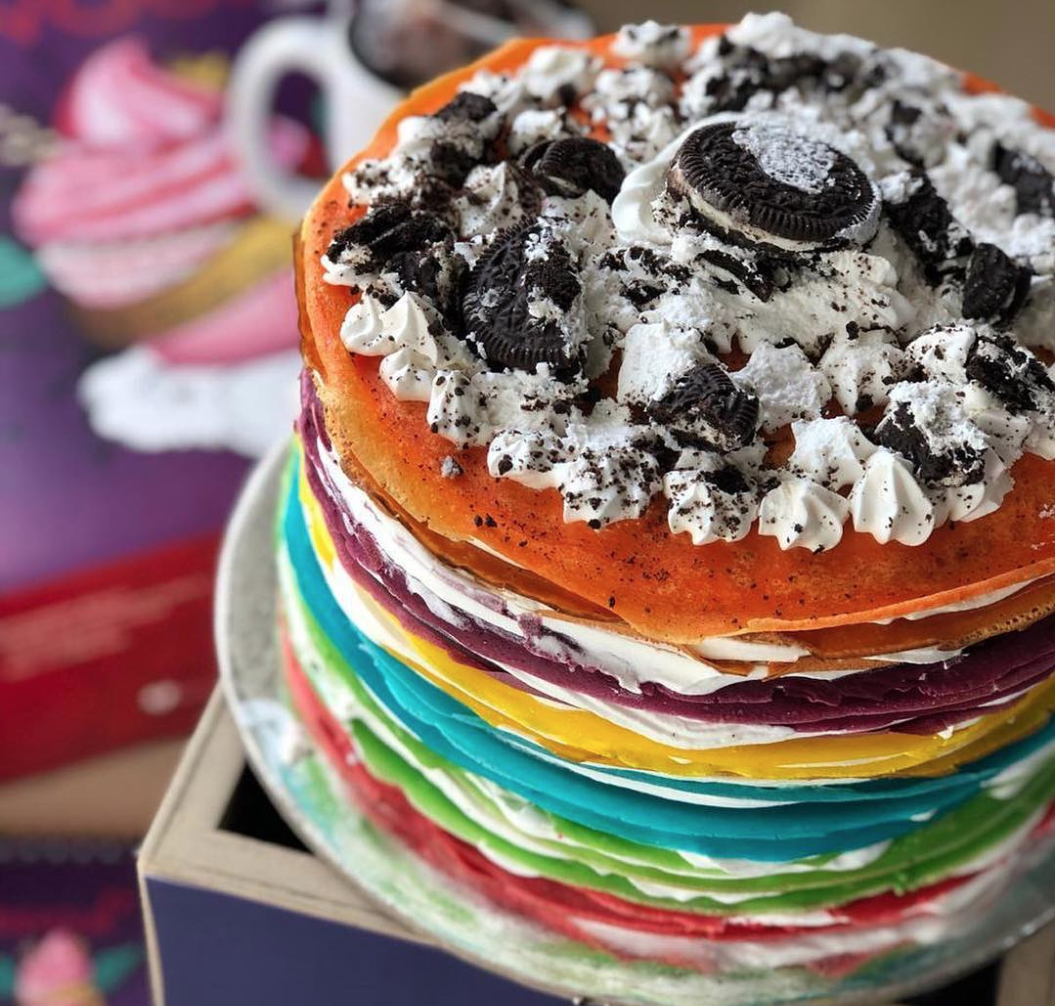 Scientists recommend eating fruits from every colour of the rainbow to maintain a balanced diet -- or so we've heard. This technicolor stack of pancakes topped with Oreos is bound to keep you ticking all day.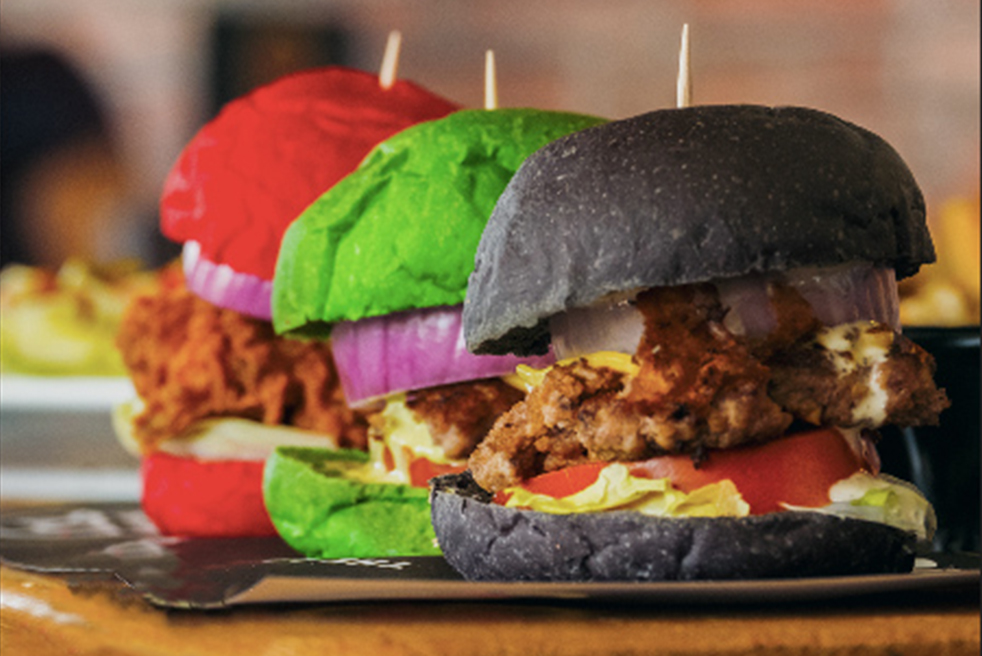 "Red? Green? Red? Green?" No, this is not a Christmas parade, it's you standing in front of the mirror every morning trying to decide which colour to wear to work. The struggle of picking between colours is real, and that's why you don't even have to pick with Fatburger.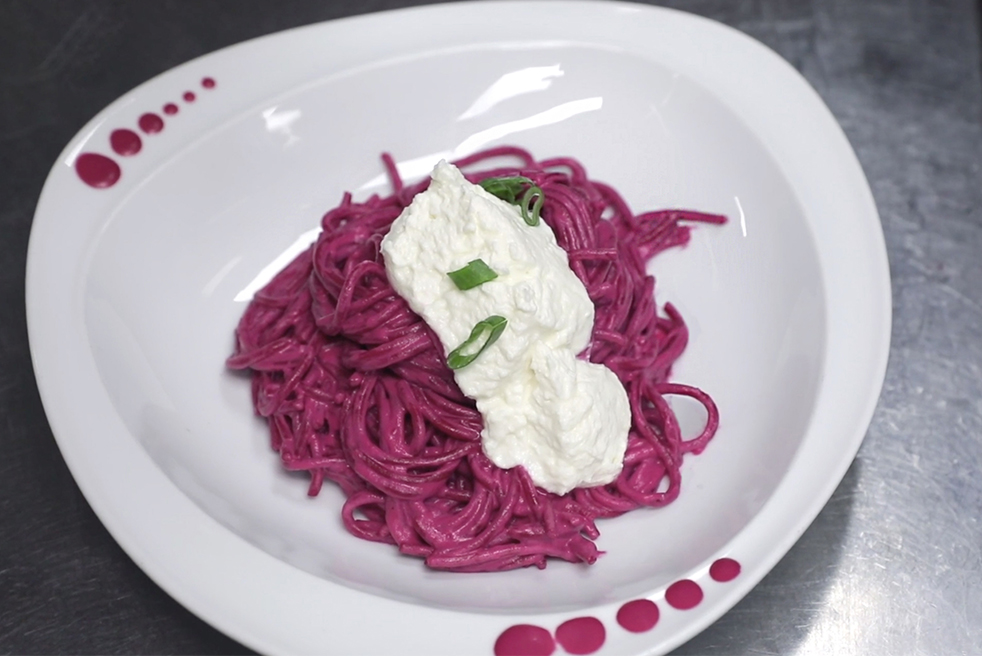 Eating greens may be good for you, but eating pink is good for your soul. Cairo restaurant, O'Sole Mio, offers authentic Italian dishes - in pink! They've got bright pink risotto, pink spaghetti, and pink brick oven pizza, as well as a host of other Italian classics.