The insatiable ravenousness that arises as days of fasting turn into weeks is one of the few problems we forget to account for at the beginning of the holy month. As time goes by, the hunger stops being day-bound. It exits the cage of sunlight and becomes ongoing and all-consuming. Not much can save you. Except for the one known entirely Egyptian anecdote - a mashweyat feast.
In an attempt to preserve civilisation and protect us from a potentially life-threatening purge, we've travelled across many steak posers and Hadr Mots to compile a list of the most scrumptious 19 spots you can get your grill on in Cairo and Alexandria.
El Refaay
Sayeda Zeinab, Cairo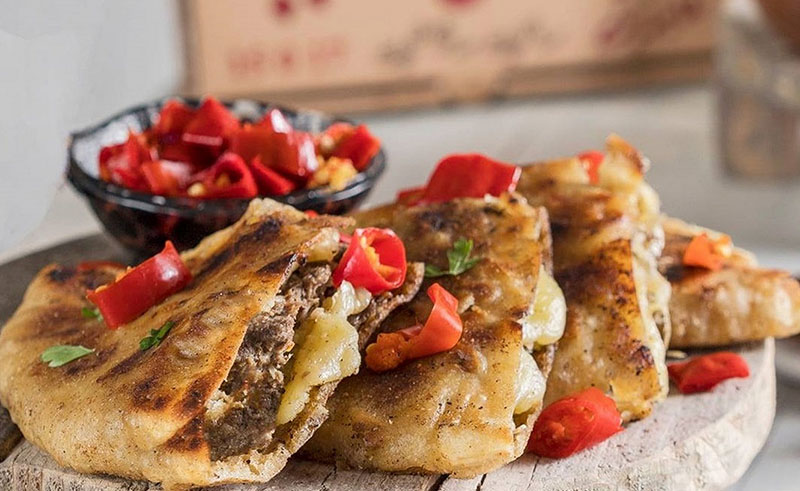 The tarb spot every Cairene and their mother knows and loves, El Refaay is a classic hotspot worth its salt.
Lo2ma Baladi
Branches all over Egypt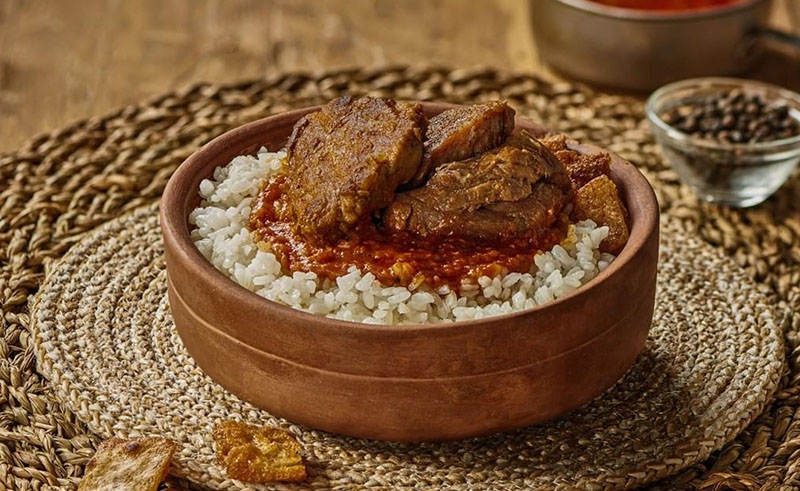 The Tagamoa kid of mashweyat, Lo2ma Baladi makes the hunger satiating meal fun (with quirky twists). Fun fact: ordering at this classic spot requires no dad skills whatsoever.
Saray Fatma
Sheikh Zayed, Cairo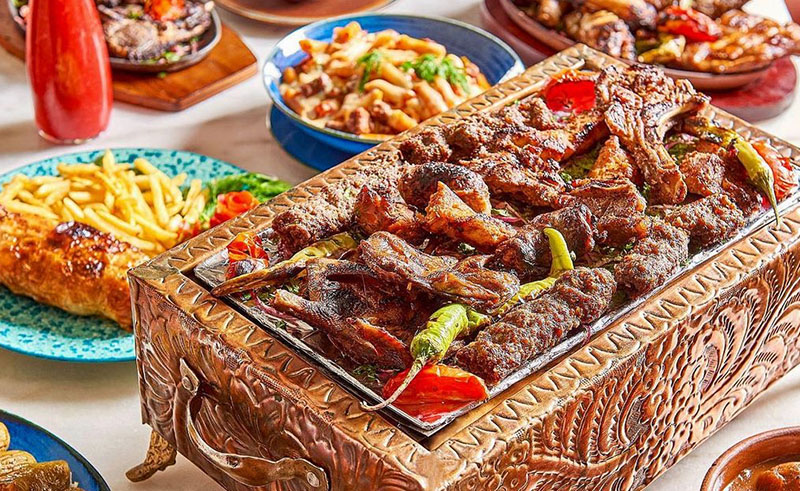 Saray Fatma obliterates the concept of hunger with both towering kebab trays and cute charcuterie platters.
Labash
Branches all over Egypt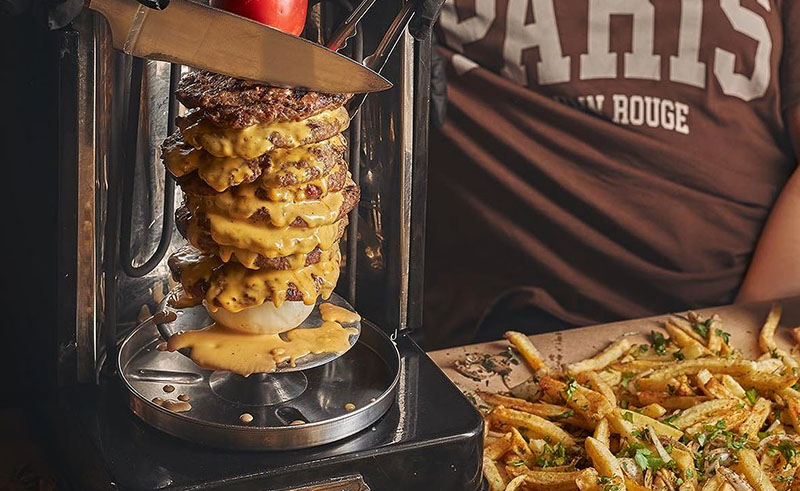 Group iftars can be tricky, but Labash is a pretty safe option, with shareable meat platters that come with an IG-story-worthy show (Nusret who?).
Hadr Mot Sheikh El-Mandy
Mohandessin, Cairo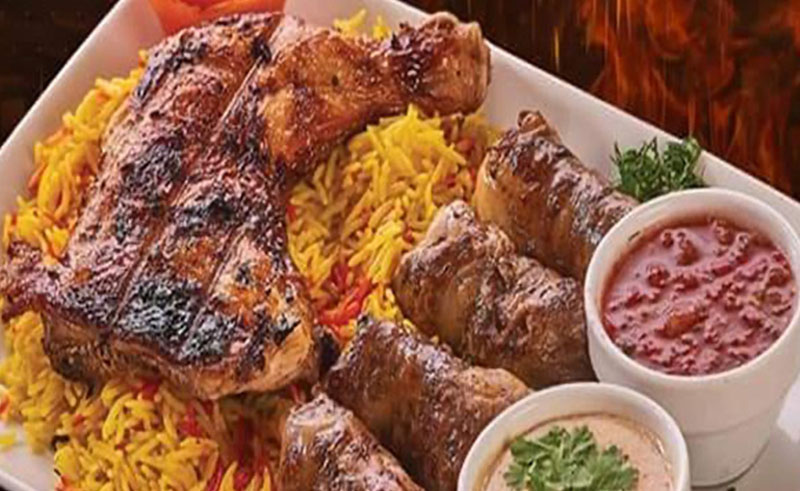 This spot uses centuries of tradition to imbue the classic Yemeni dish into our Cairene homes.
Abou Shakra
Branches all over Egypt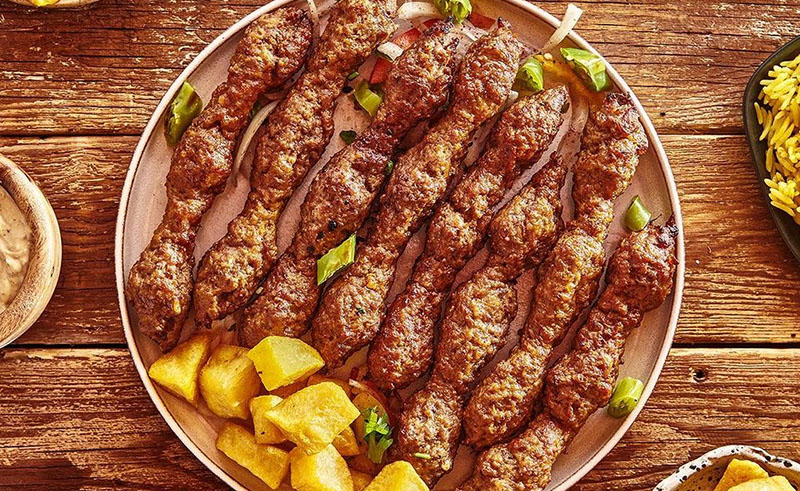 A hub for all family Friday outings since 1952, Abou Shakra is easily a fan-favourite carnivorous connoisseur (that makes a mean Tahini sauce if anyone was wondering).
El-Menofy Kababgy
Branches all over Cairo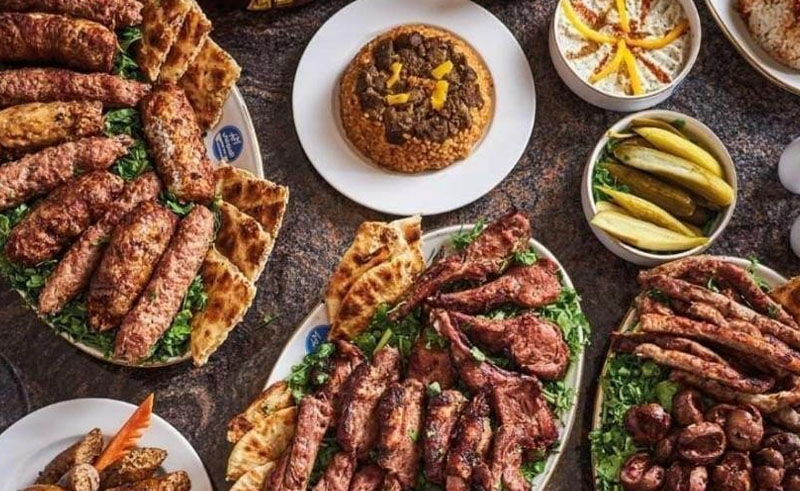 Contrary to previous (racist) judgements regarding the name, El-Menofy drowns you in scrumptious sausages so thick you can barely down a couple.
Mashweyat El Qarmouty
Sheikh Zayed, Cairo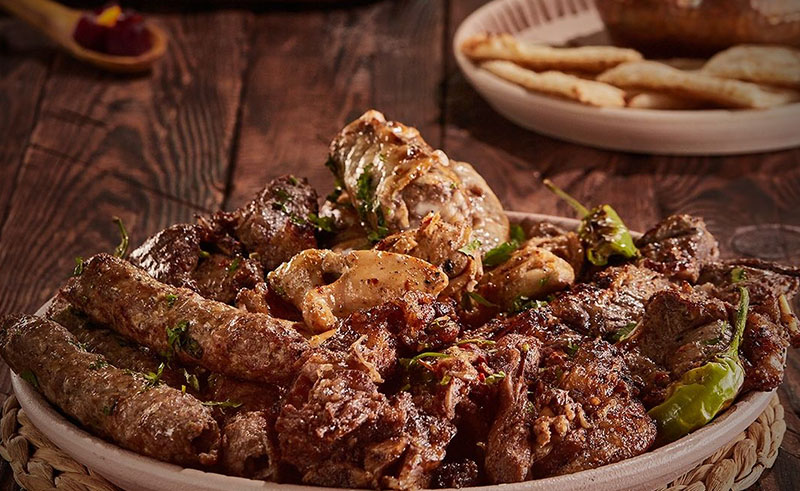 The unanswerable question: which mahshi to pick? El Qarmouty absolves you of the dilemma with delicious comprehensive mahshi platters that give you little taste of everything.
Qasr El Hamam
Shubra, Cairo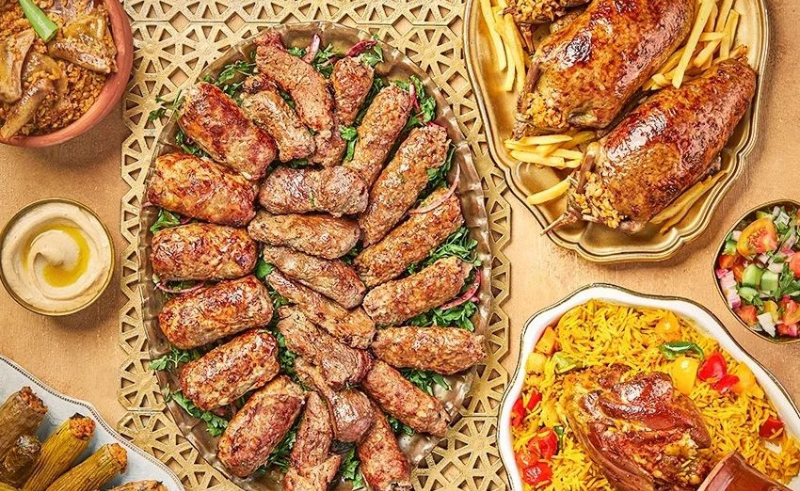 No mashweyat feast is complete without a sprinkle of inner peace on top, which you can easily obtain through devouring a plateful of hamam (just saying).
Qasr El Kababgi
Branches all over Egypt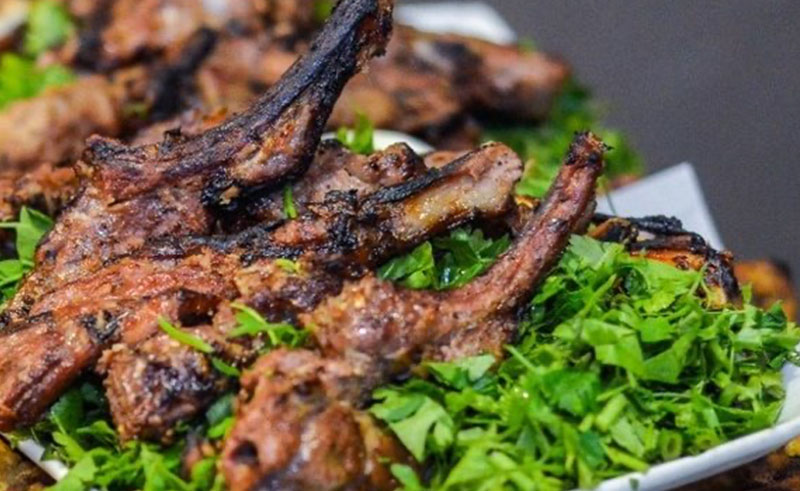 Regal in essence, Qasr El-Kababgi crafts fortifying suhoor and iftar plates for your munching needs.
Hadr Mot Antar
Branches all over Cairo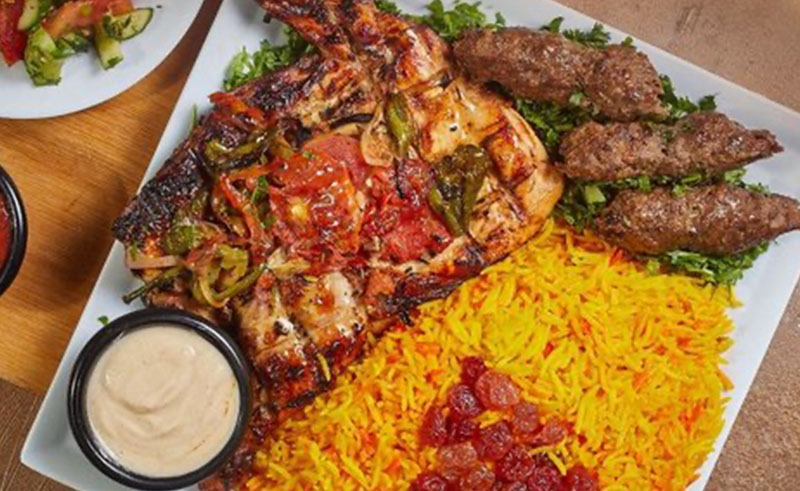 For particularly large-scale ozoomahs, Hadr Mot Antar's aromatic cake-resemblant sausage platters are enough to feed an army (and you too bestie).
Beit El Komy
90 St., New Cairo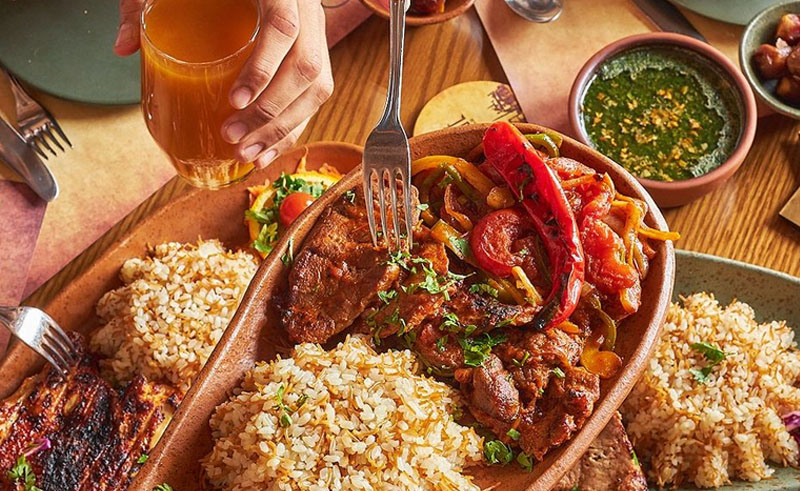 Breathing culture into towering platters of kebab and ribs, Beit El Komy serves you a feast with a side of show-like serving and plating.
Sobhy Kaber
Shubra, Cairo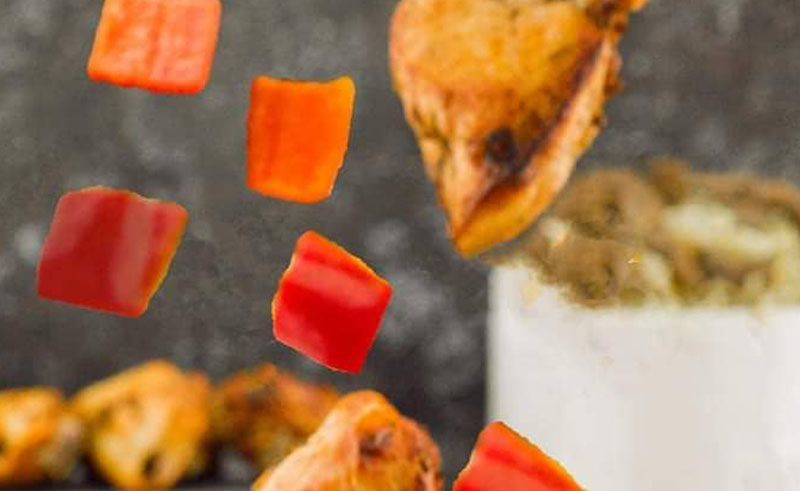 Boasting years of experience and unwavering support from the Cairene carnivore community, Sobhy Kaber is an easy go-to when in need of kufta and molokheya alongside your shish taouk.
El-Dahan
Branches all over Cairo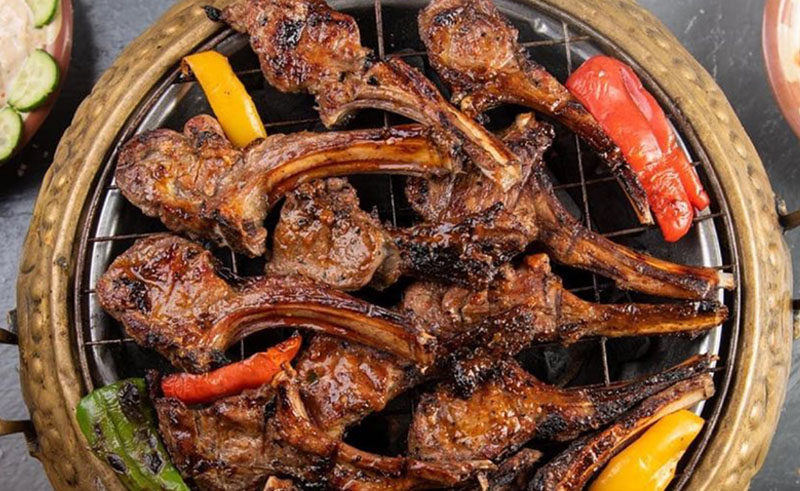 As convenient as a supermarket, El-Dahan makes the ominous mashweyat feast easy for all us hyper-independent, highly inexperienced foodies.
Fawzy ElKababgy
Branches all over Cairo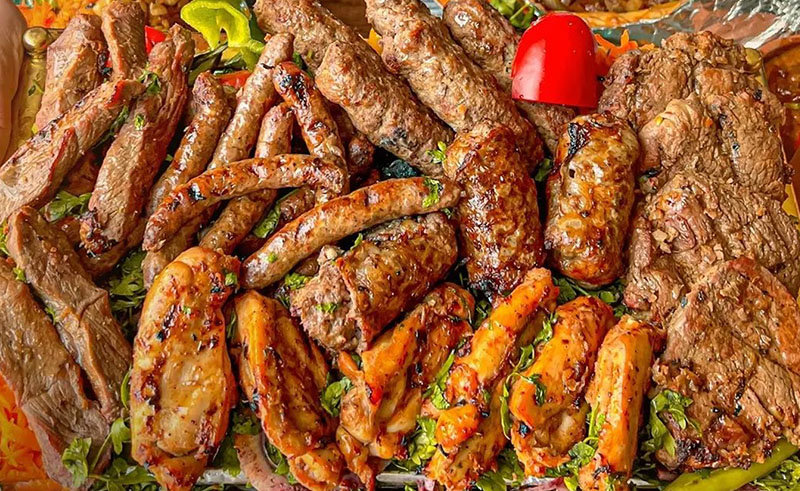 25 years of experience make themselves apparent in every bite of perfectly grilled and seasoned ribs at Fawzy's.
El-Bebany
El-Helmiya, Cairo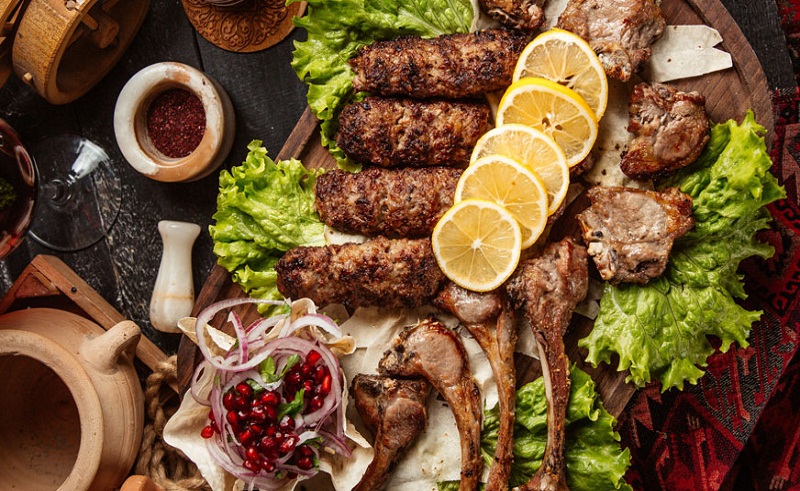 As the national provider of mashweyat to Cairenes since 1802, El-Bebany serves kebab platters laced with culture.
Legleisah
Nozha, Cairo
Bringing a contemporary edge to bedouin culture, Legeisah brings the desert to you in the form of expertly grilled and painstakingly tender Waraket Lahma.
Ebn El-Balad
Gleem, Alexandria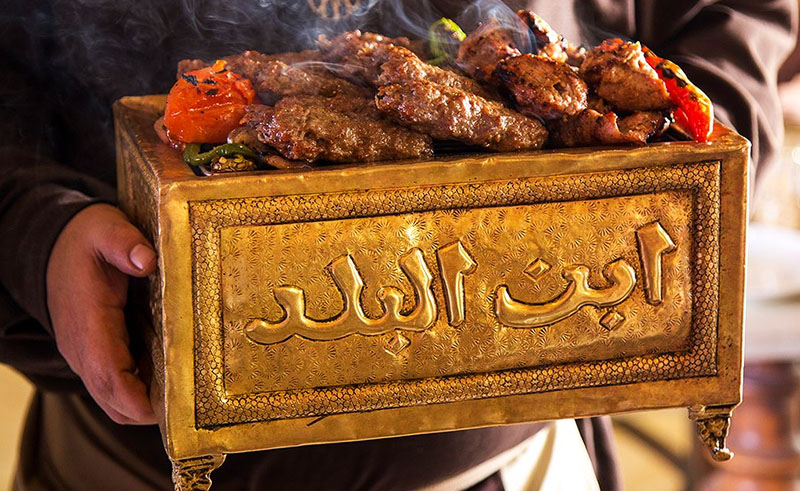 Filled with nostalgia, Ebn El-Balad is the restaurant serving Alexandrians with triumphant mashweyat platters after every minor achievement. Its unwavering devotion to excellence and upscale air set it apart on the mashweyat dining scene.
Farag Abo Khaled
Bahary, Alexandria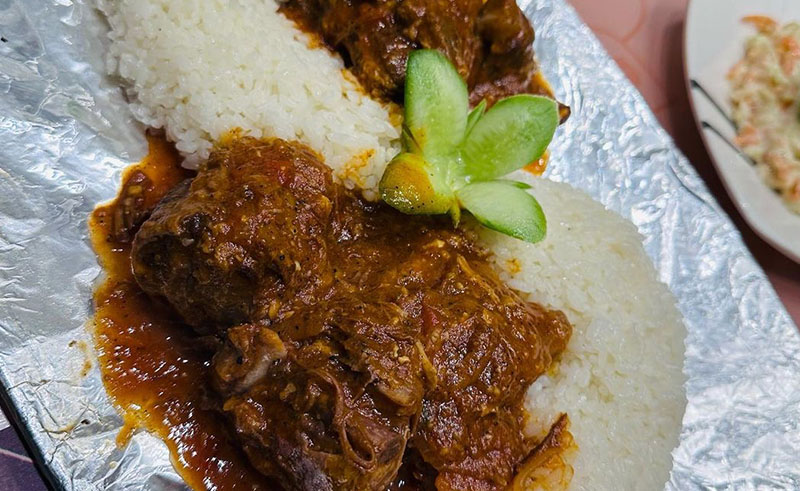 Farag Abo Khaled, the person, is a butcher-turned-restaurateur who made Farag Abo Khaled, the restaurant, a budding mashweyat hub for families and westernised high school kids alike.