Every Halloween, our society is divided into the glorious dusk-till-dawn party animals, the couch-ridden film critics, the DIY costume designers, and the eternal 'we should do something this year' dreamers. Connected by a need for treating - slightly self-obsessed tendencies included - and an insatiable desire to viciously inflict evil, all three of these fricative personas somehow magically unite over pumpkin spice flavoured cake pops and ghost-shaped eclairs. To help you celebrate the one night a year it's okay to take candy from strangers, here's a list of 14 bakeries and shops around Egypt that are getting spooky this Hallow's eve.
CAKE CAFE
In true 'Nightmare Before Christmas' fashion, Cake cafe is giving us the Christmas-traditional frosted cookies (but make it spooky). Pro tip: throw them onto your favourite black plate and throw in a little sage or a candle or two for maximum witch-after-hours vibes.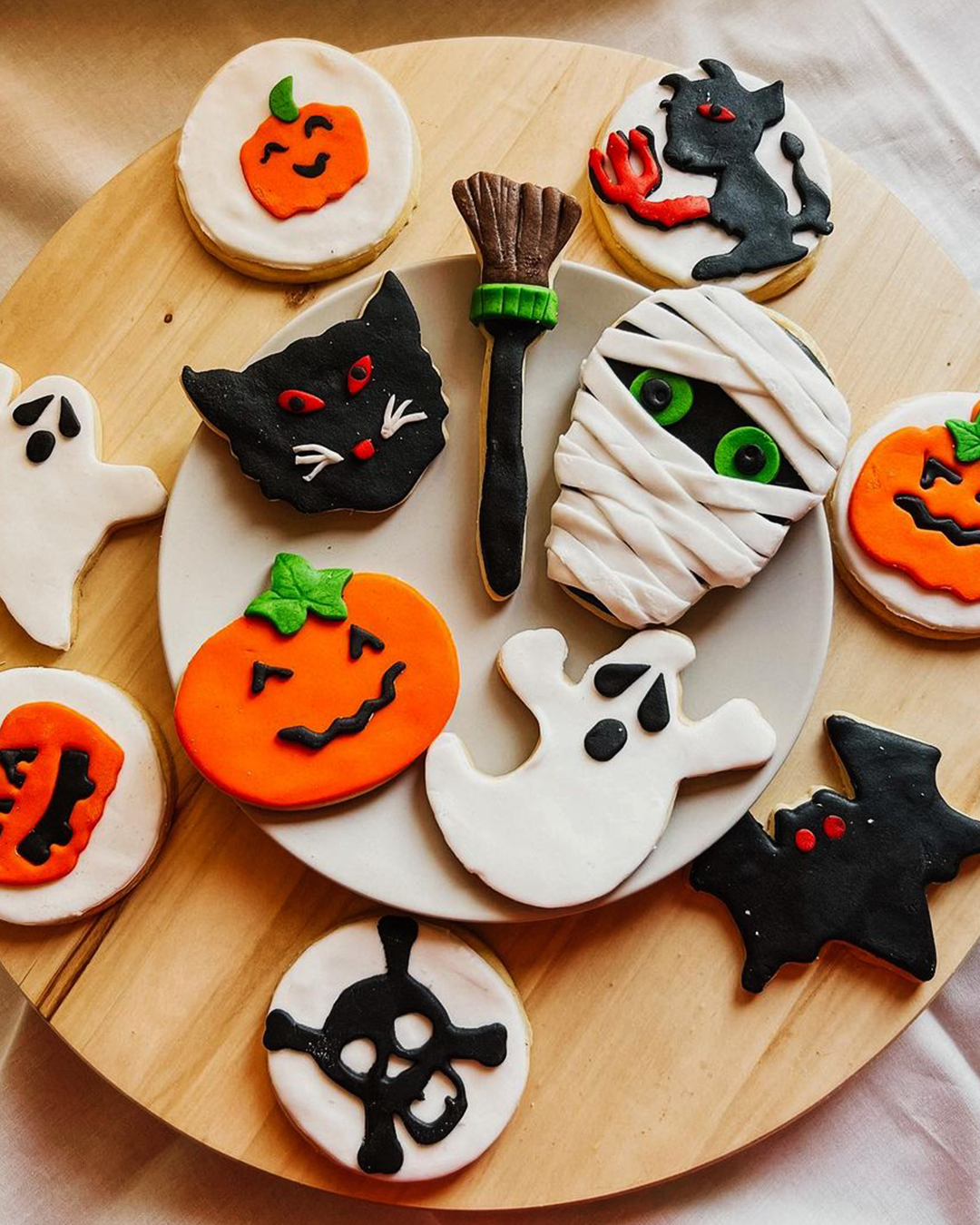 THE BATTER HALF
Planning a Halloween party, figuring out your costume for the night as well as which house can contain the chaos about to erupt, is a mortifying ordeal in and of itself and that completely excludes your dining table. Bearing that in mind, 'The Batter Half' offers a delicious selection of super spooky cakes haunting I-Scream that'll scare your guests away just in time for you to catch a movie before bed.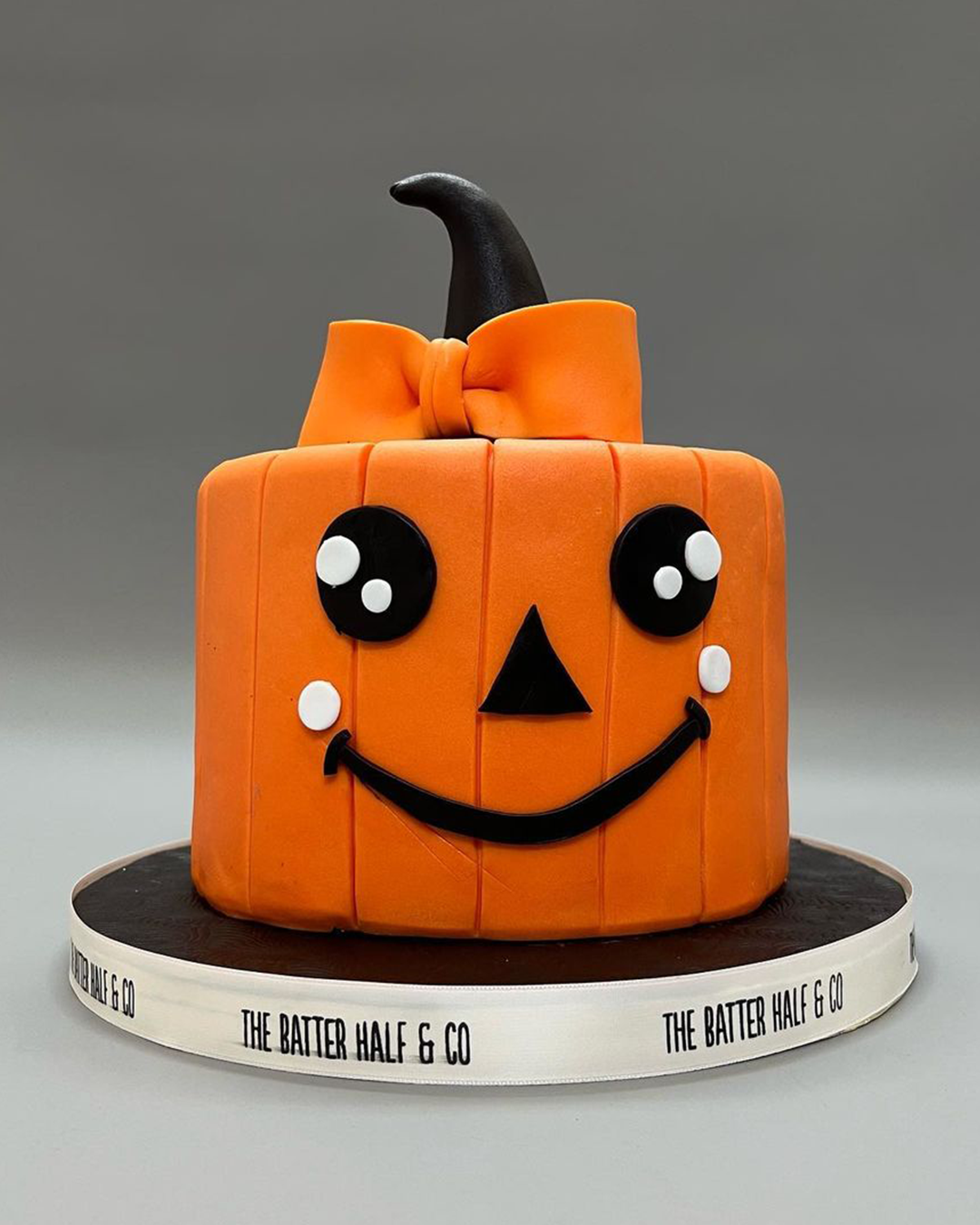 FATI'S
Giving us a delectable twist on the regular adorable Halloween cake, Fati's, an innovator as always, is celebrating the spooky season with the creation of a magnificent Pumpkin Spice Latte Cake Donut Cake that is absolutely not for the light-hearted. It doesn't end there. The shop also offers 6, 9 and 12 piece donut boxes of graveyards, brains and cookie monster renditions. For the subtle and elegant fall girlies, there's also the new pumpkin spice donut for a decaf autumnal treat.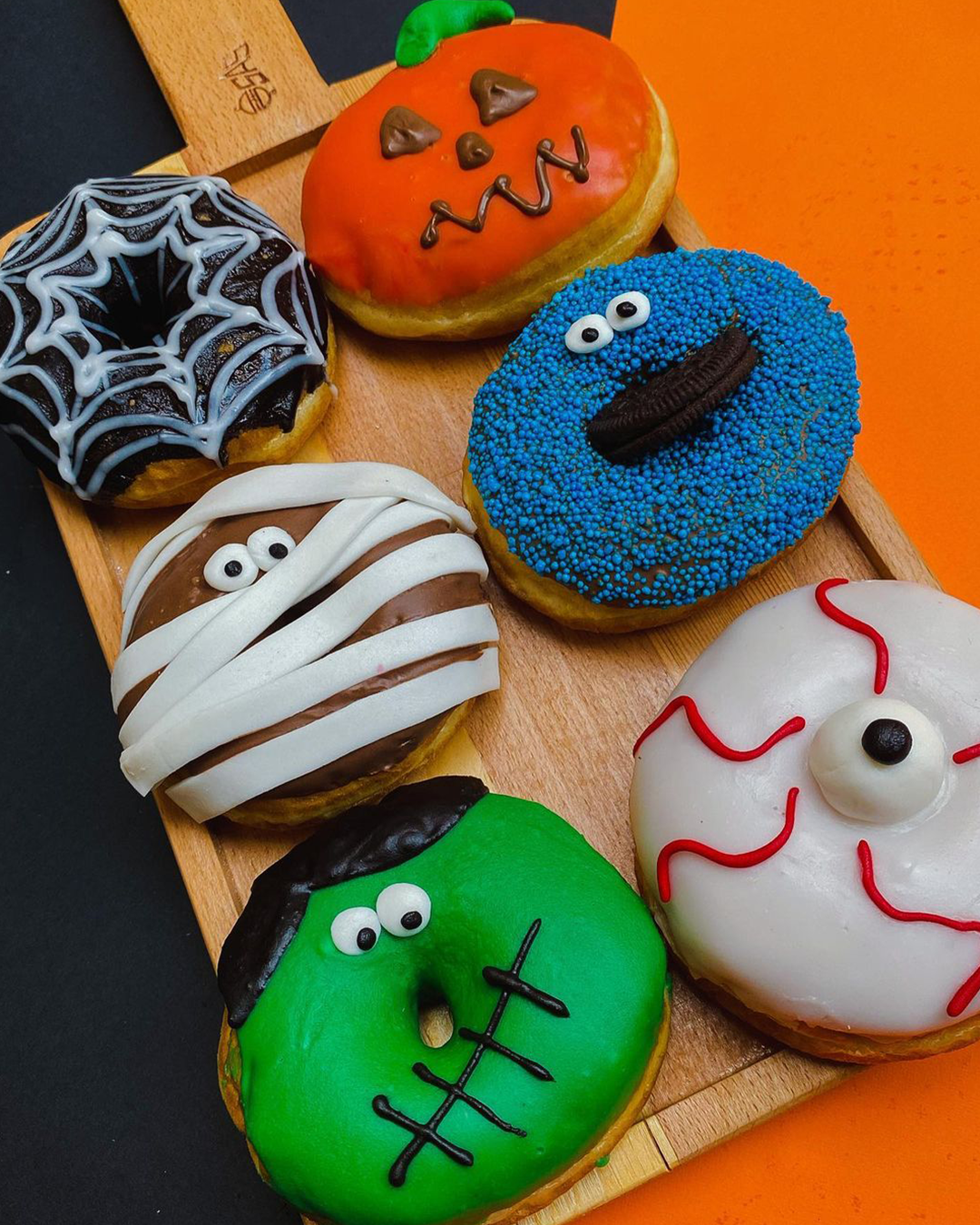 NOLA
Because everyone knows there's nothing as terrifying as how easy it is to gobble down bite-sized desserts, Nola's collection of spooky treats is a certified scare (and not just because there's an eyeball in your cupcake menacingly glaring at you). With options varied enough to dissolve any Jack Skellington grudges you may have, Nola's spooky box serves to remind you of your love for haunted endeavours.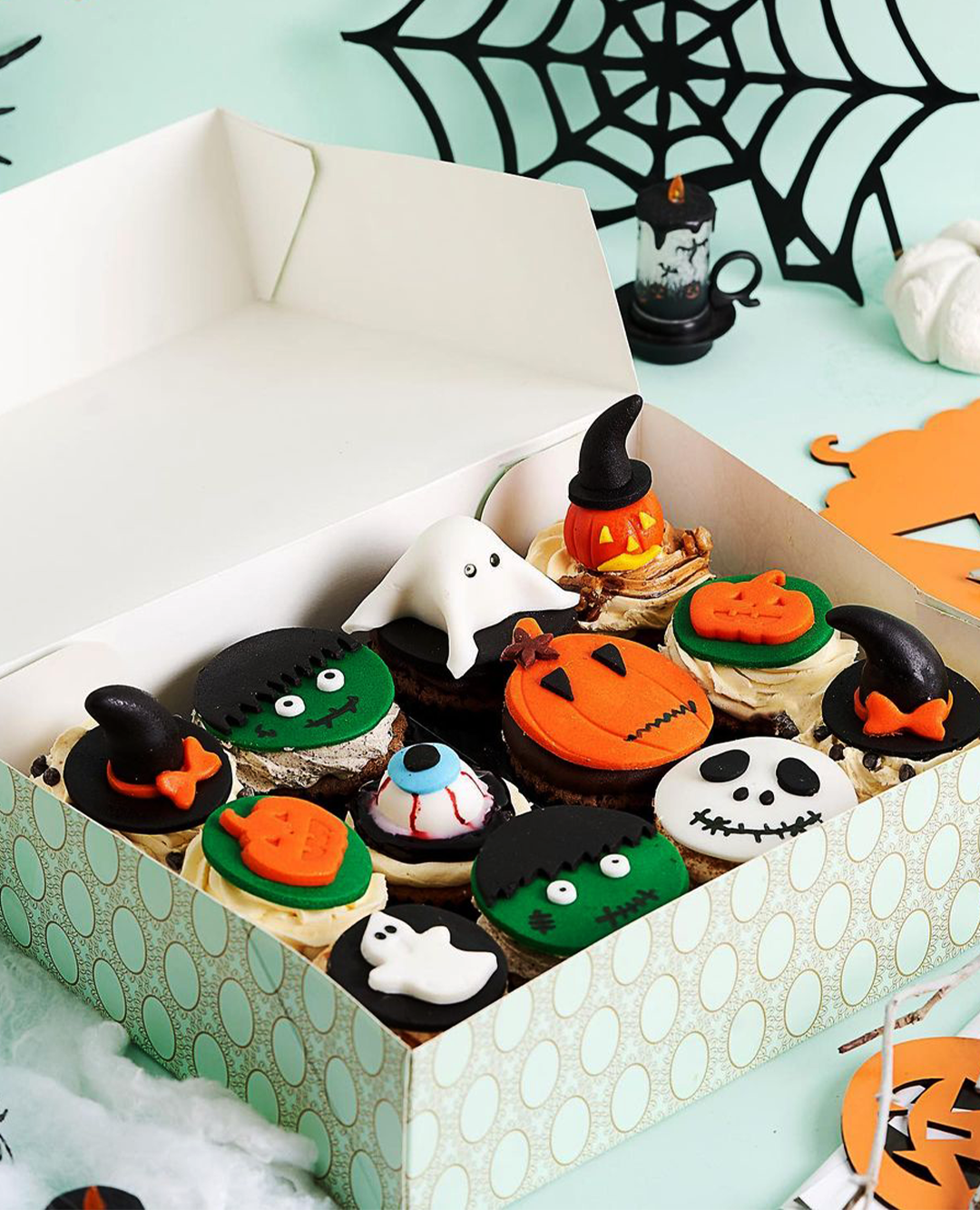 MŌMOCHI
Nothing complements the crisp October air like a perfectly chewy, chilled mochi from authentic-Asian-favourites Mōmochi. To celebrate the spooky season, the shop is coming out with two new fall-suited flavours: pumpkin spice and apple pie.
TORTINA
Bringing s'mores to Halloween, Tortina's spooky fusion Ghost Marshmallow-Chocolate-Chip Cookie is as delicious as it sounds and twice as spooky. To take your party needs a step further, their Crispy Monster Bars are a perfect mid-conversation snack, and their Ghosts Basque Cheesecake is spookier than all our exes combined (failed Tinder talking stages included).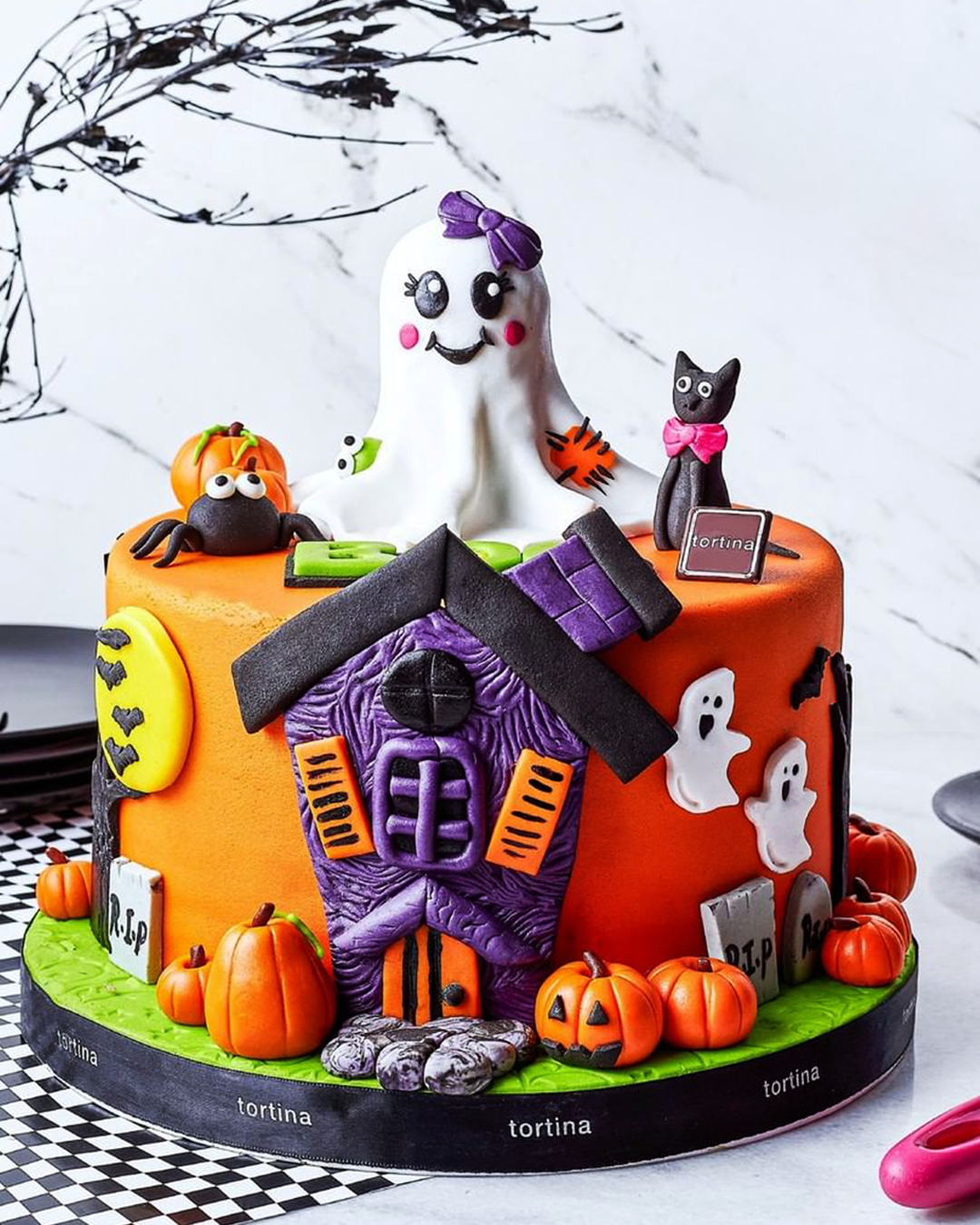 LA GOURMANDISE, FOUR SEASONS FIRST RESIDENCE
For our favourite Wednesday Addams witches and wannabes, Halloween is always a prime opportunity for a date night. Whether you're more of a costume-to-dinner gal or would rather keep it Mean Girls certified with your most provocative dress - and no other girls can say anything about it - allow yourself to be wined and dined at Four Seasons First Residence (right by the Nile), and follow up with a few of La Gourmandise's signature spooky cookies.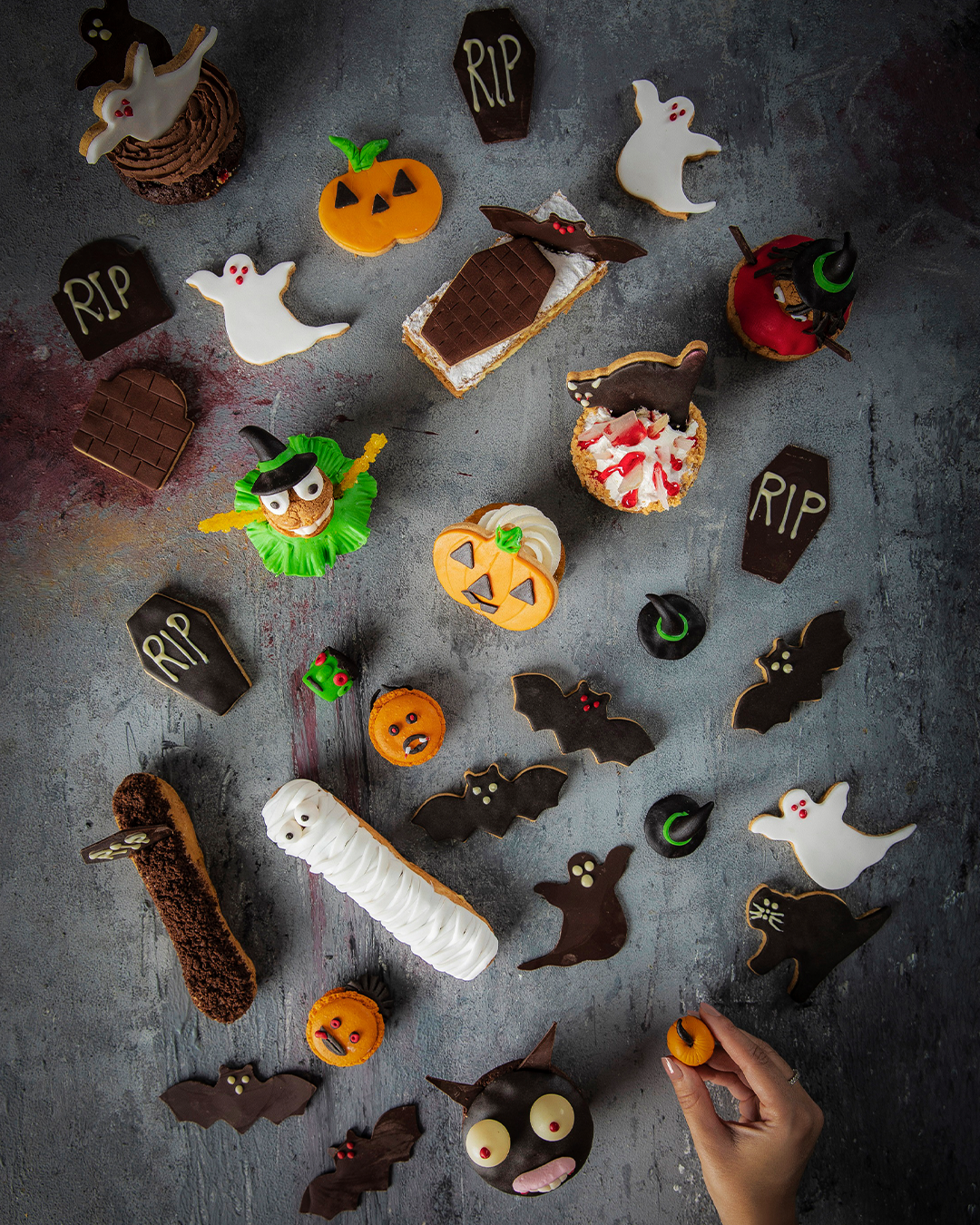 BÄXTERS EUROPEAN KITCHEN
The life of a vampire girlie on Halloween is never easy, everyone's dressing up as you, and it's getting kind of redundant staying in all day every day. So, exclusively for the Marcelines of our world, Scandinavian bakery Bäxter's is offering a delicious bloody treat, the chocolate-rich Swedish Kladdkaka draped in their signature raspberry coulis, for impromptu fanged meet-ups or solo ventures into the night.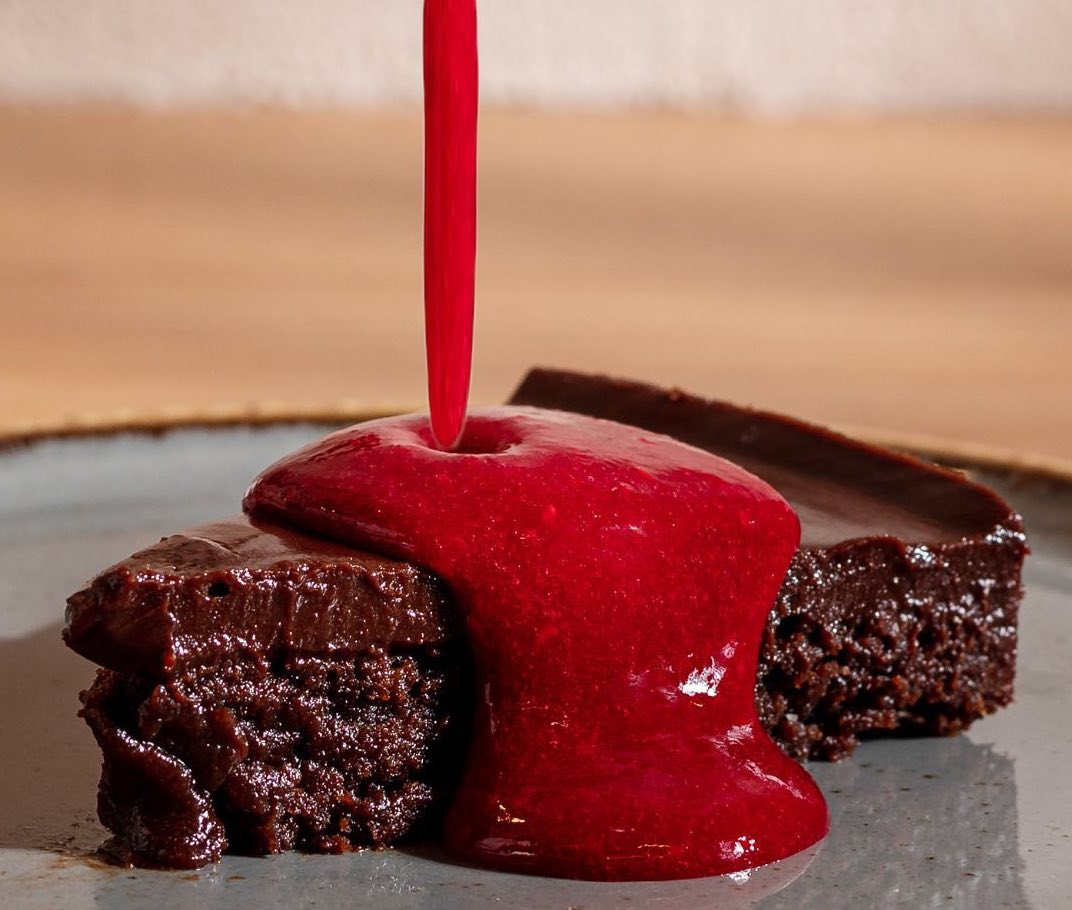 DUNKIN' DONUTS
For some real-time modern-day trick-or-treating, we recommend you point your pointless 'so where are we going' car rides in the direction of the nearest Dunkin' Donuts, where you'll be met with little sprinkled monsters that'll put a little 'boo!' in your step.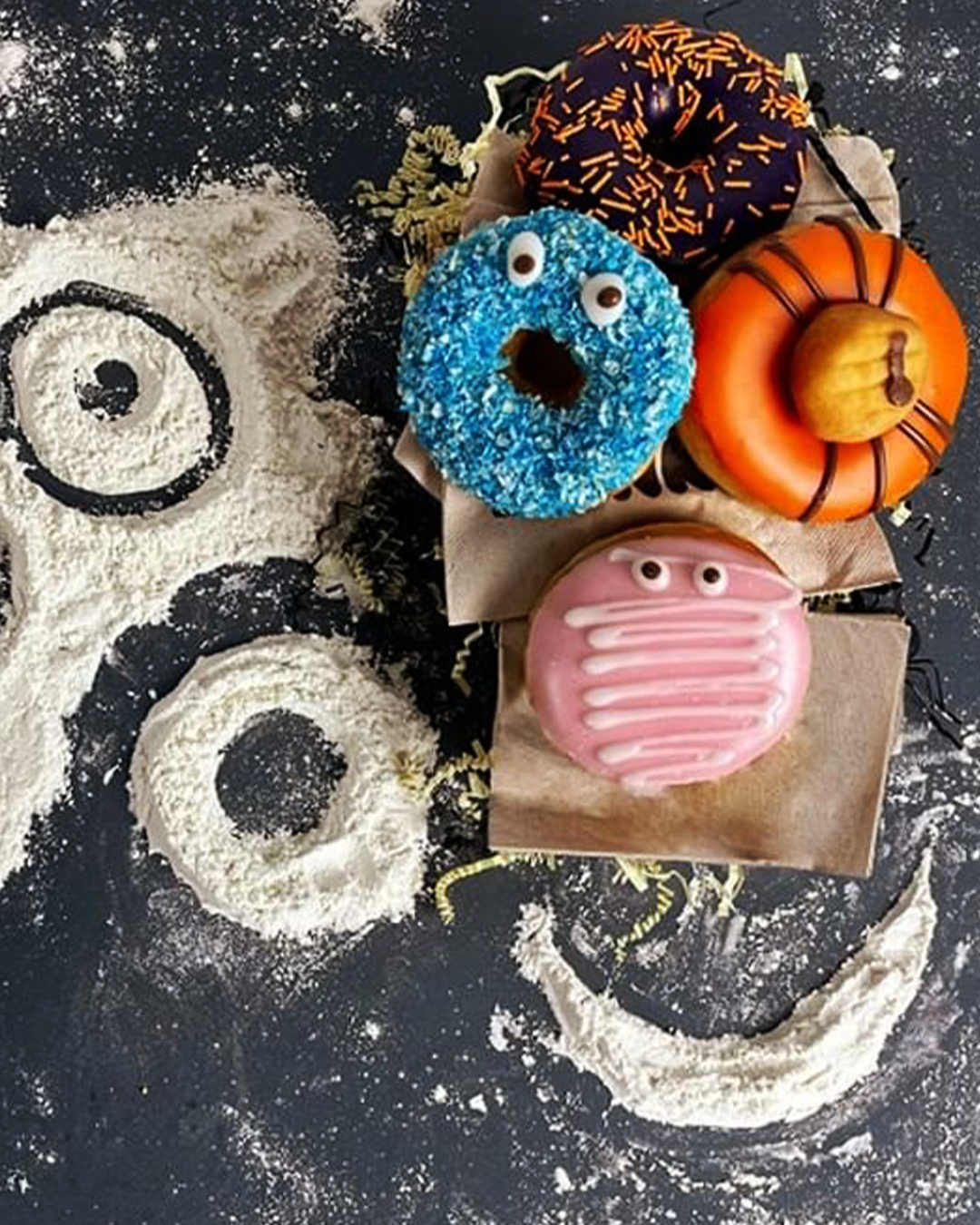 NINO'S BAKERY
Jack-in-the-box bento cakes, but the cute minimalistic designs are a tad spookier, are the perfect Halloween get-together treat (tricks included). Pair with a handful of Nino's spooky cupcakes or their googly cake popsicles and your girlies will be sugar-rush-tipsy all through the button scene in Coraline.
RATIO'S BAKERY
Being the artisan bakers they are, Ratios' concoction of colour-block cookies is the perfect addition to both kindergarteners' and prom queens' parties. Besides that, the bakery's custom-made Halloween-themed cakes are so good even tarantulas cave and fall into their webbed edges.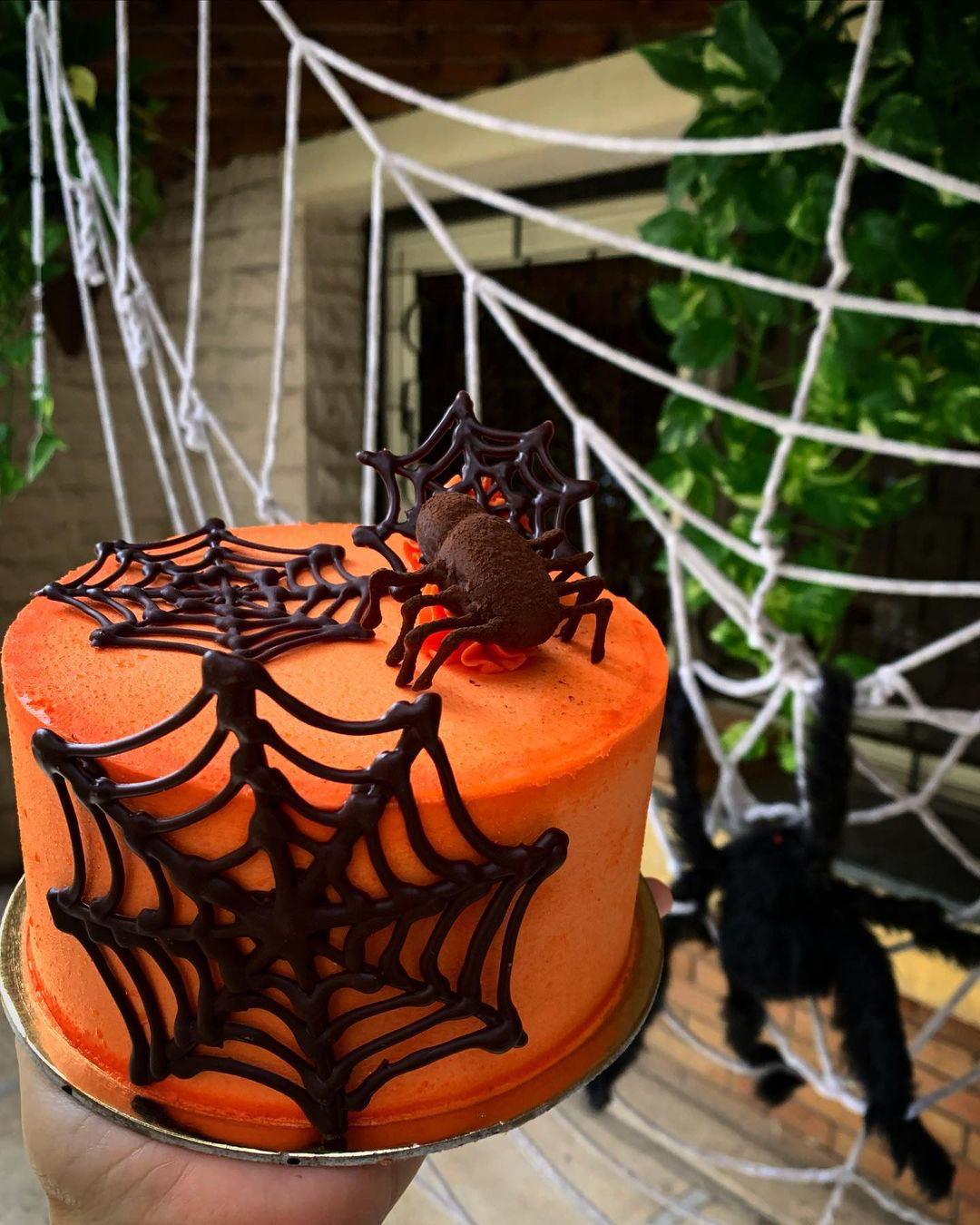 MALOUK EATS
There's nothing more like bone-chilling than the pain we lactose-intolerant girlies feel after taking risks in the form of one too many Mozzarella pizza slices at social gatherings. Supplying afterparties with a just-as-spooky solution - a charcoal-based coconut-flavoured healing ice cream that actively tackles your gut issues while perfectly matching your Halloween movie colour scheme if you will - Malouk Eats is putting the meagre chills Beetlejuice and The Conjuring ignite to the test.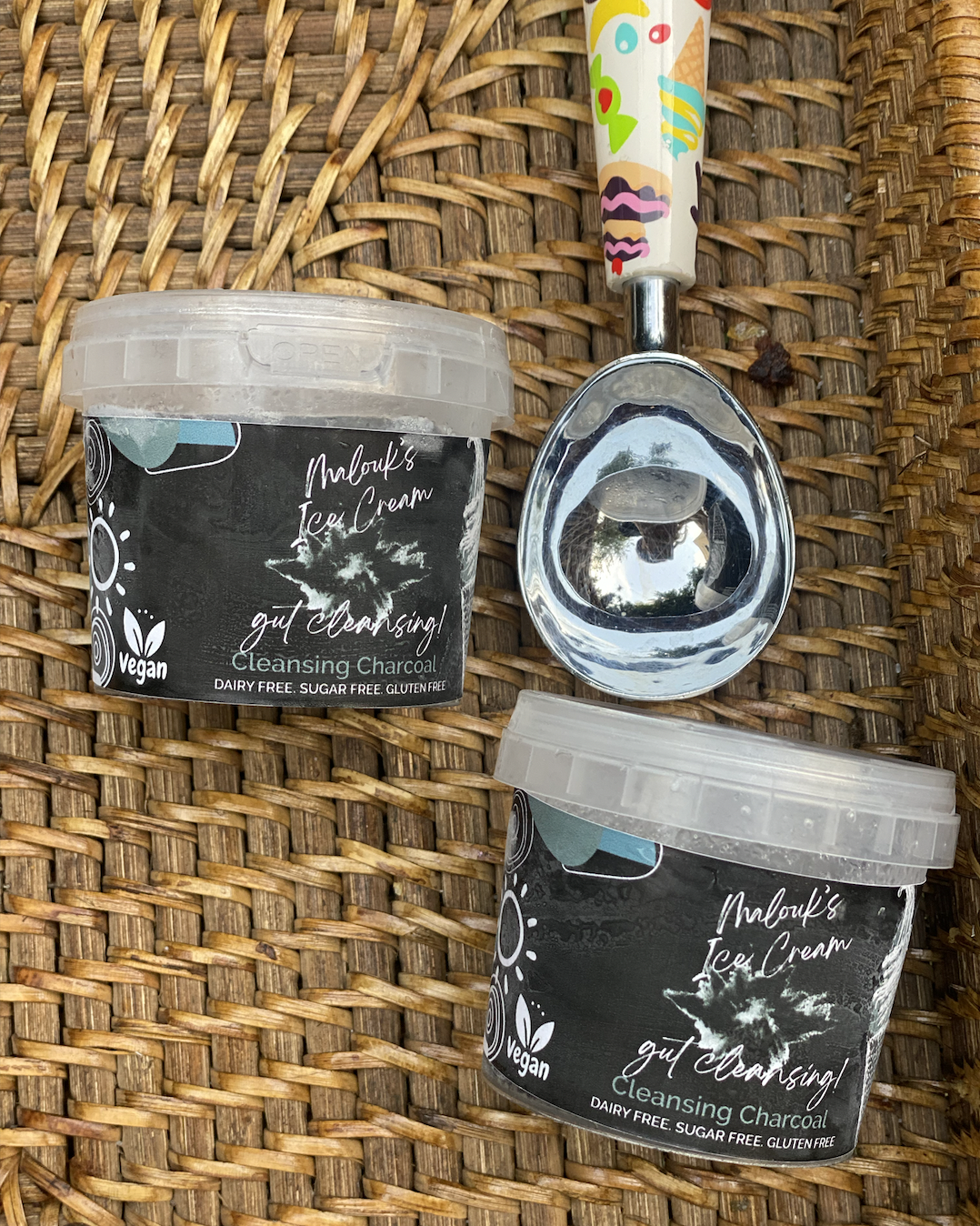 MOULLIES
Channelling the fear of the unknown and ever-looming end of the world, Moullies makes painfully sweet cookies that look slightly apocalyptic, certain to have you staring at your ceiling by the end of the night.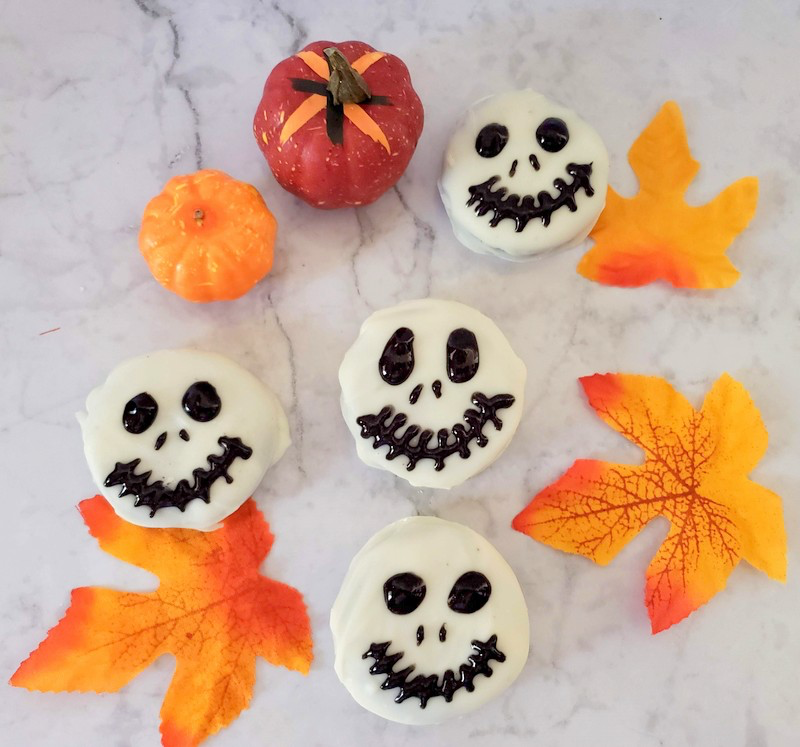 VANILLA BEANS
Reminiscent of our Tang popsicles on hot days (bygone eras where stress was a figment of the imagination where'd you go?) Vanilla Beans is making this Hallow's eve as spooky as possible with monster cakesicles, ghost cookies and pumpkin-themed bento cakes.