This is your Scene Eats correspondent Fatafeat El-Share' reporting live from the Sadat Axis in New Cairo, where on the way to start my day of simply slaying and nonchalantly navigating the country in search of the freshest and hottest culinary finds, a detour at the Sadat Chill Out gas station to refuel my Fatafeato'bile turned out to have more than just nonrenewable sources of energy in store for me.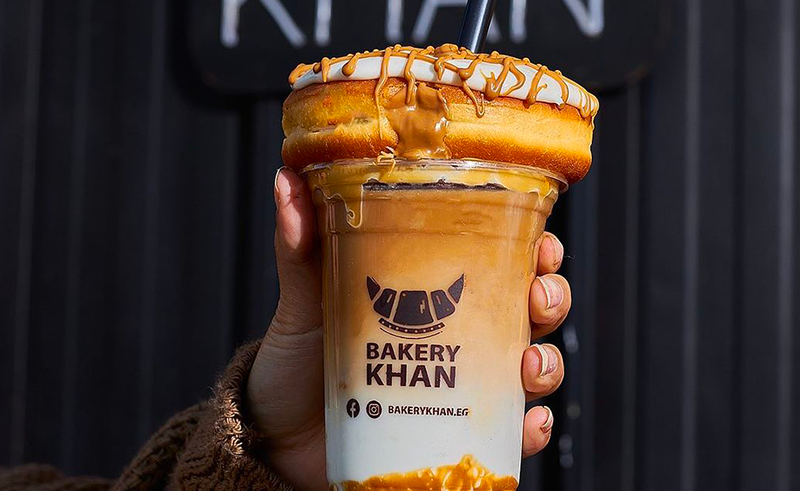 My dear crumbkins, it seems as though that this time, a certain oven-hot gem found me. Lo and behold, tucked away beside the fuel tanks was an earth-toned structure that nearly had me tossing my non-dairy almond milk latte into the air - Bakery Khan.
Stocked up with every type of baked treat imaginable, Bakery Khan's displays house croissants in all their (sweet and savoury) glory, bagels for those breakfast cravings, flatlays of donuts, cinnamon buns, and danishes - the kind that'll have one sugar-rush-texting their ex.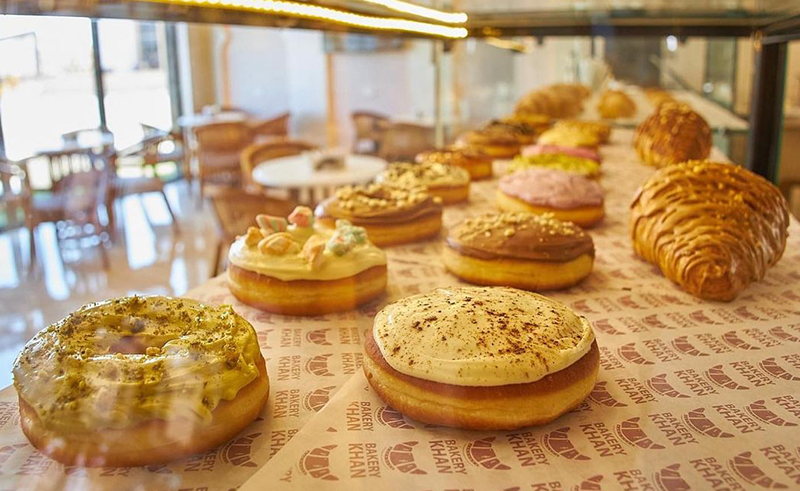 With coffees, cocktails, and fresh juices in tow, it seems that this new Bakery Khan branch is bound to become New Cairo's one-stop bakery shop, at least from 7am to 2am (midnight cravings supported).
And with that delicious detour reported, this is Fatafeat El-Share', reminding you that in the world of culinary exploration, fuel stops can be the yeast of your worries.