In the heart of Egypt's culinary scene, a trio of engineers has forged a unique path, engineering culinary creations that are delighting taste buds across Cairo. Meet Aziz Kamal, Mahmoud Kurayem, and Islam Attar, the passionate founders behind XO Dough - a specialty bakery and haven for bite-sized delights.
Tiny flaky goodness awaits at XO Dough, a bakery that takes pride in being 'unlike any you know' offering mini treats perfect for snacking and sharing. Whimsical yet professional, XO Dough crafts bite-sized delights with utmost care and precision. Espresso croissants infused with premium roast offer a caffeine kick in miniature form, tiny croissant bites covered in KitKats give us the break we so desperately need, and condensed milk croissants satiate that sweet tooth that just won't give in.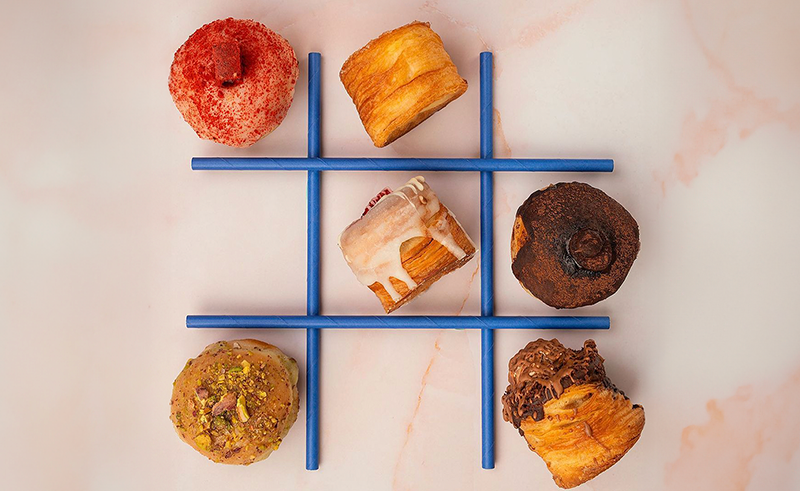 Beyond croissants, XO Dough experiments with other petite pastries. Mini donuts filled with Nutella and topped with ferrero rocher bring joy to any gourmand, while mini cronuts - a croissant-doughnut hybrid - satisfy all the pastry cravings.
XO Dough's story is as serendipitous as it is delicious, "It's actually a funny story," founder Aziz Kamal tells Scene Eats. "What started as a coincidence ended up being our specialty. The whole mini-croissants thing wasn't even planned, it just happened." Initially conceived as an attention-grabbing attraction for a catering event, these mini croissants sparked an unexpected fervour among attendees. Kamal recalls the moment when they realised the potential of the invention at hand: "To say people loved it would be an understatement. That's when a light-bulb went off, and we decided to make these baby croissants our pride and joy."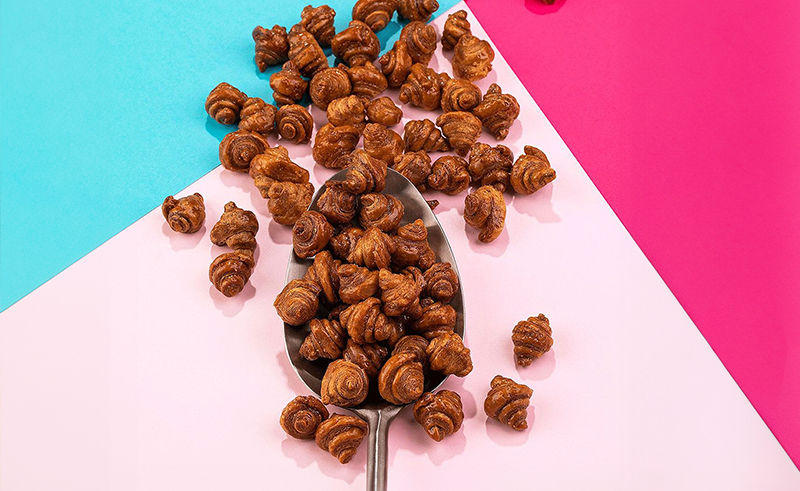 What makes XO Dough particularly intriguing is the trio's backgrounds. All three founders are engineers, weaving their technical precision into the art of baking. This blend of engineering acumen and culinary creativity brings a fresh perspective to the world of pastries.
Interestingly, XO Dough's journey was - and still remains - an unconventional one, "me, Mahmoud, and Islam ironically met at a weight loss boot camp," Kamal shares. "And somehow after that was over, we decided to start our own bakery. So I guess the boot camp paid off… somehow." This intersection of determination and gastronomical passion led them to build a brand centred around delightful indulgence.
"Our love for desserts and a keenness to pamper our taste buds bind us together," Kamal explains. "Life is simply too short not to indulge in and experience all the different flavours and sweetness in the world." This shared ethos flows through every creation at XO Dough, where mini croissants become a canvas for inventive combinations of flavours.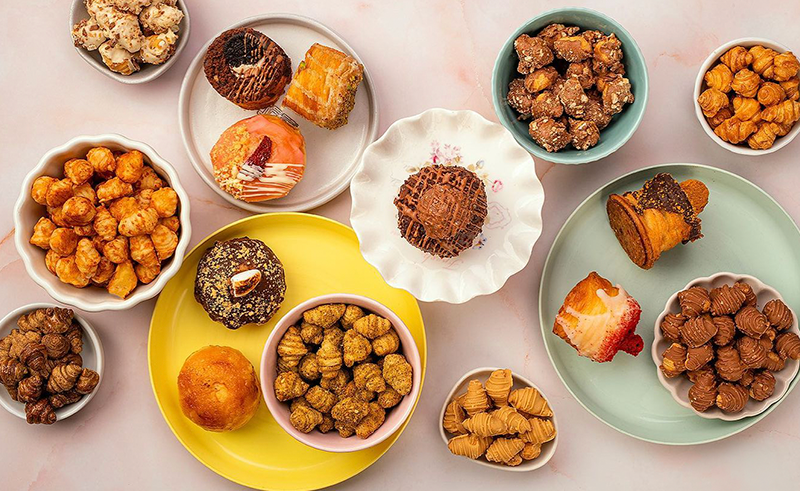 When asked about his personal favourite, Kamal didn't hesitate, "If I had to pick a favourite from the menu, the cinnamon mini croissant wins the round," he reveals. And while XO Dough currently operates online, exciting expansions are on the horizon, "we're very excited for what comes next," Kamal shares, "we have our first physical branch opening soon at Point 90 Mall, and we can't wait for our mini croissants to take centre stage."
Founder Aziz Kamal's words sum up the essence of XO Dough's distinction: "I truly believe that what sets XO Dough apart is our love for the craft and our genuine unyielding commitment to quality. It might sound cliché, but these mini croissants are how we share our love for food with the world." Every XO Dough creation encapsulates this dedication, a testament to the trio's engineering mindset and culinary devotion, yielding bites of flaky, flavourful joy that are truly unlike any we know.