So, news flash, burgers now grow on trees. No, but actually a new burger joint named Burger Tree recently joined the ever-expanding burger scene and is blessing us with a cornucopia of juicy burgers. These chargrilled slabs of succulent meat are dressed up with unique and intriguing toppings that you wouldn't find at your typical burger joint.
The flavour profiles of Burger Tree's burgers are sophisticated and complex, featuring artisanal cheeses and house made sauces. Their Pesto and Caramelized Onion Burger is perfectly-balanced, balancing the herby pesto flavor with that smoky, slightly sweet onion. The Avocado & Cream Cheese Burger is creaminess overload. Now we know the customary cheeses for burgers are usually cheddar, or American, sometimes even mozzarella but Burger Tree said eff those cheese norms and went ahead and created a Vegetables and Blue Cheese Burger. Yes, sautéed vegetables and rich blue cheese on a flippin' burger. You can't find that anywhere else.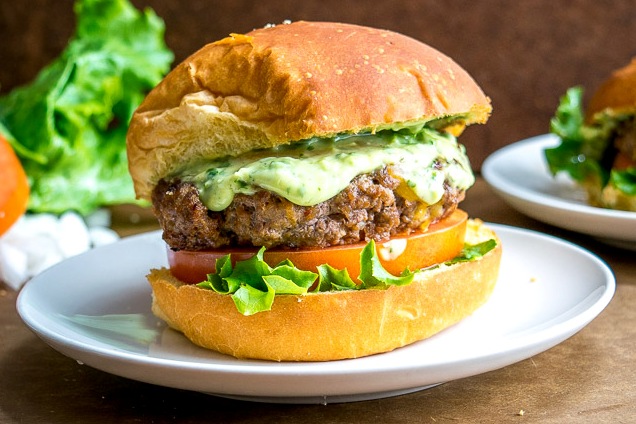 Aside from all these inventive creations, Burger Tree perhaps shines the brightest with their vegan burgers. ''Forget dry af chickpea burgers or those crusty 'garden' burgers. These no-meat darlings will shake up the whole vegan burger scene,'' Mohamed Osman, owner of Burger Tree tells us. ''That is exactly what we intend to do.''
Their Sweet Potatoes and Fried Onion Burger also packs the perfect crunch, counterbalancing the starchiness of the potatoes. The most unique burger concoction tho has to be the Beetroot & Fried Banana. Meat eaters and vegans alike will enjoy this seriously juicy burger. Those fried bananas elevate the whole sandwich to new extremes.