We have all been there, gorging on a Burger King combo meal at 7.30 am at Cairo International Airport before embarking on our holidays having already tumbled into that transitional psychological space where nothing counts and sometimes nothing matters.
For those however who prefer to begin their travels - or indeed - travails, armed with snacking fare of a slightly more clean-cut nature we are delighted to inform you that one of Egypt's best-loved homegrown plant-based cookie brand Granville St is now stocked up at all the Cairo airport terminals through the Segafredo coffee outlets.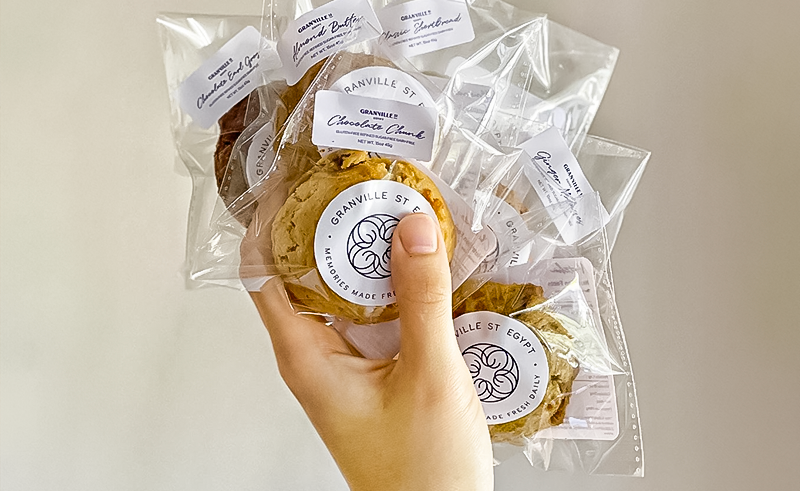 "Our customers have long been tagging us to show they travel with our cookies," Sarah Khodeir, the decade-old brand's passionate founder, President at SK Global Food Group and champion of all things clean and cruelty free told #SceneEats.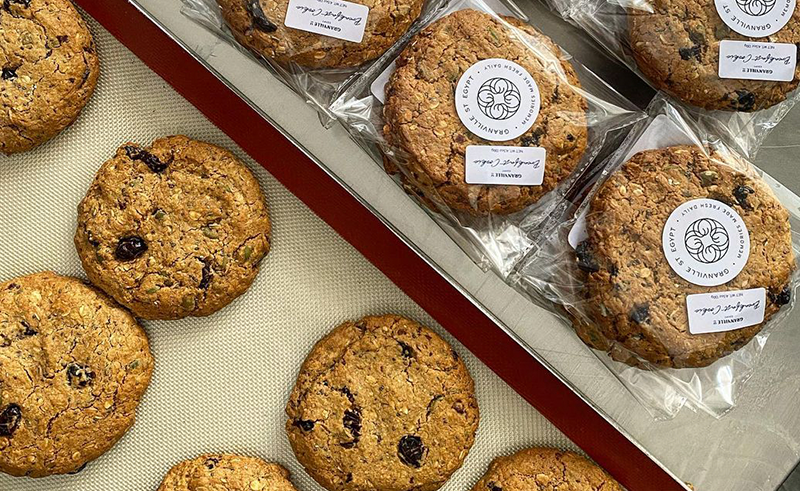 As if peering directly into our souls Khodeir notes how most of us stock up on candy and chips before getting on a flight both out of habit but also for lack of healthy options at Cairo International Airport. "Our products however are super filling and satisfying, because they're clean and have a decent amount of plant protein and fibre so you sustain your energy levels and don't get a sugar crash which is great when you're travelling."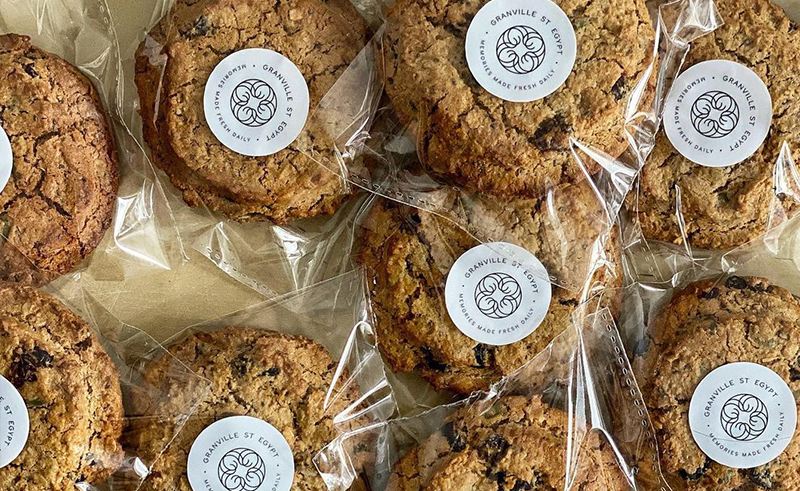 The cookies which come in 12 fun flavours - including Vegan Chocolate Chunk and Almond Butter - travel exceptionally well. "They can handle being out of the fridge, have a long shelf life and are naturally preserved and don't oxidise because of plants!" explains Khodeir excitedly. "So they remain fresh for a very long time which is another thing people really like."
And there we have it. No more airport-madness induced poor life choices. One question though, could we get those with a side of fries?