Diamonds are, without question, a girl's best friend. But what luxurious queen Marilyn Monroe forgot to mention is that diamonds don't just come in jewel form; at sumptuous éclair bar Chouchou, éclairs are diamonds too. In celebration of the summer, Chouchou are hauling their éclair-ridden cloches to Almaza bay.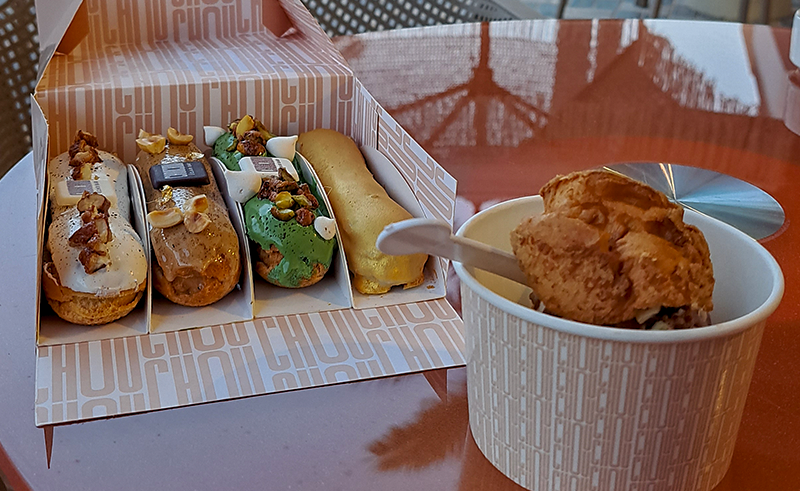 Born out of a love story that first flourished in London, Chouchou came to life when co-founder Clarisse Loewengard and her husband moved to Cairo. Both dedicated adorers of the majesti éclair, they realised that their now-Cairene hearts yearned for something airy and sweet. As Clarisse puts it, "When we moved to Egypt, we wanted to take a piece of France with us, and we decided an elevated éclair bar that serves everything pâte à choux was the solution."
Chouchou № 2 in Almaza Bay heeds the notorious artisanal exclusivity of the patisserie's desserts with a more summery twist. Orchestrated by Chouchou's starting French chef, the branch continues to embody the bakery's core values that paint every single éclair into a unique piece of art, or "a distinct piece of jewellery". Prioritising flavour, Chouchou's eclairs involve minimal amounts of added sugar to "truly emphasise the flavour of each product, to create a truly immersive eclair experience."
To champion the spirit of summer, Chouchou № 2 flaunts exclusive éclair flavours and toothsome menu additions. From adorned pineapple and honey eclairs to all-new ice cream to profiterole-inspired choux glacés, a dessert that parades a delicate homemade praline and caramelised nuts. The summer menu also features an exclusive mocktail menu that paints an eloquent picture of summer dessert-ing, choux in one hand and mocktail in the other.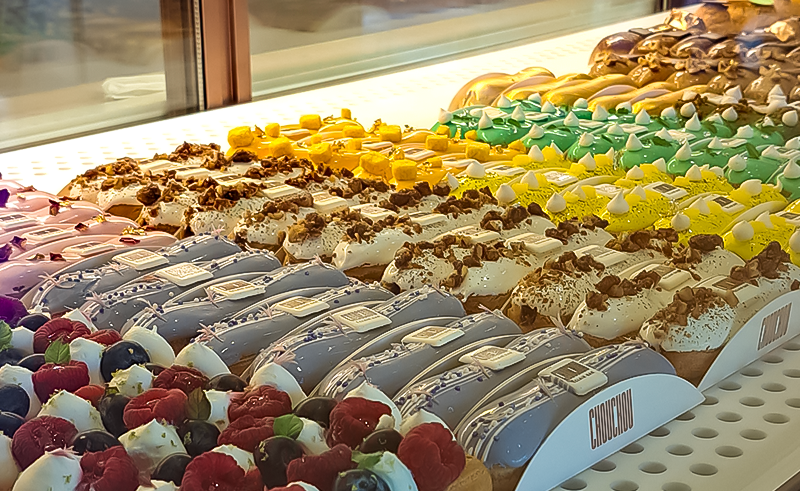 "The best thing about the summer is people gathering together. We wanted to create a place that is great for gathering, allowing people to sit down in the shop and enjoy the experience of a luxurious café, enjoying specialty coffee, gourmet eclairs and excellent service in a beautiful space."
And create they did. With the help of interior designer Mohamed Talaia of the Design Avenue, Clarisse got to envision a blush nude midsummer night's dream akin to that of a fairytale. In Clarisse's words, the branch "makes visitors feel as though they are within the cream of the éclair."
"In general, we created Chouchou's identity to be very dreamy and minimalistic, channelling the creamy texture of choux pastry into its very walls," Talaia tells SceneEats.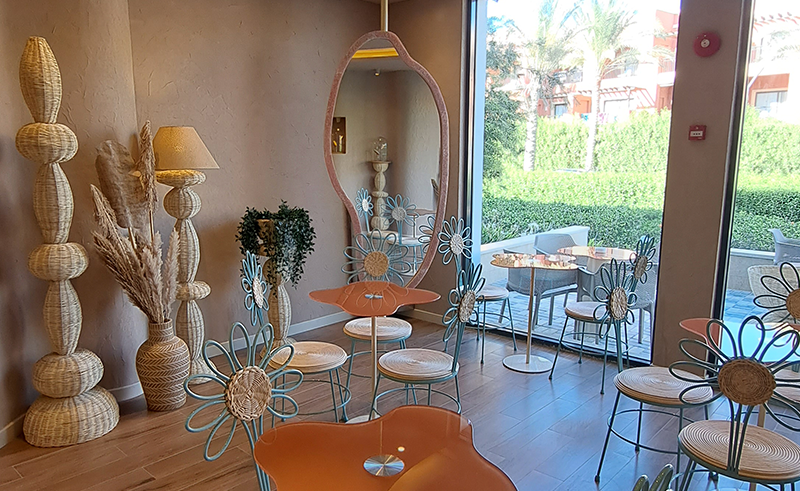 With textured nude walls and a minimalistic look that mirrors what an eclair stands for - extravagant beauty within simplicity, Chouchou № 2 sends visitors down a vortex of light Parisian beauty with delicate flower chairs, organic eggshell-recycled mirrors and nautical rope elements.