Every Italian food connoisseur knows that nothing feels as good as a warm bowl of pasta freshly made from scratch, and here to honour and exhibit its amazingness is Dough House a brand new Italian restaurant in Zamalek serving only fresh handmade pasta and pizza. The restaurant boasts a kitchen staff of hotel-trained chefs specialising in Italian cuisine and takes pride in the fact that the entirety of their pizza-and-pasta-focused menu is all made from scratch using only fresh ingredients.
"What makes us different is that we ensure that our pasta and pizza are both fresh and handmade, which is something you can rarely ever find in Italian restaurants in Egypt," founder Tamer Amer tells SceneEats. "We also take great pride in the fact that our food is completely authentically Italian."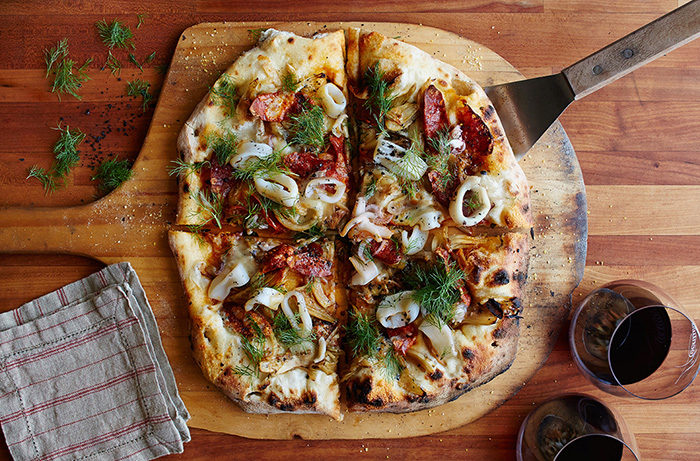 Some of the crowd faves at Dough House includes their seafood pizza made with calamari, shrimp and smoked salmon, in addition to their aptly-named 'Dough House Pasta' which features pasta in three colours, coloured with spinach and beetroot. Yum. To go with your pasta, you can pretty much select any sauce under the sun like Carbonara, Alfredo Salmon, Tomato Basil or Livornese sauce (originating from Livorno in Tuscany, Italy).
You can find Dough House on Zamalek's Abu El Feda, however, you can just call 'em up on +2 012 0777 7250 for delivery.