We here at SceneEats encourage all types of eating. Whether it's clean eating, messy eating or anything in between, we just love to have any moment that involves eating tbh. When it comes to dessert, clean eating usually gets thrown out of the window so you can welcome all things messy, but Sachi is comin' thru with a solution that'll make you eat dessert for the best cause ever.
The Heliopolis-born restaurant team up with the Magdi Yacoub Heart Foundation to help raise funds for building the new hospital in Cairo. All you have to do to help out is literally order a dessert named 'Branches of Hope' on Sachi's menu.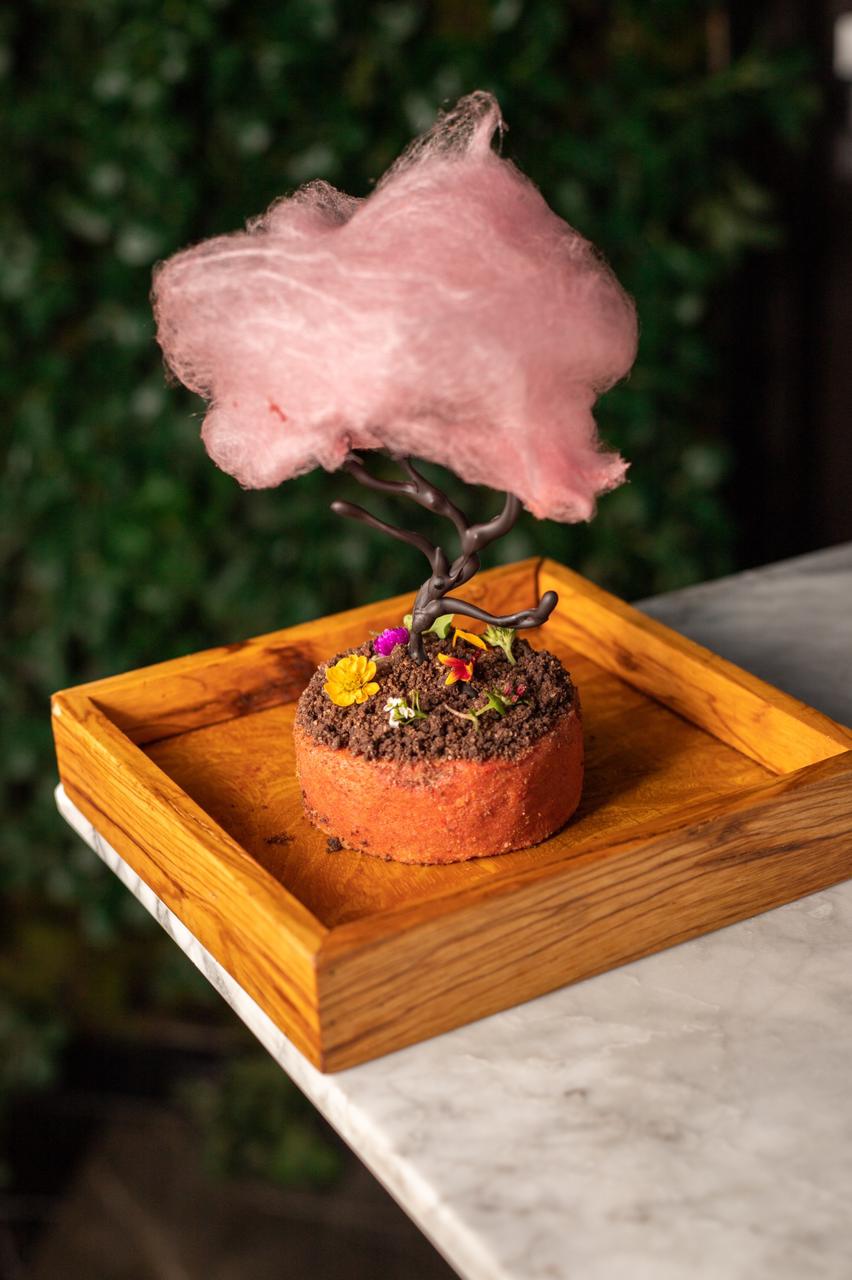 How the Branches of Hope looks like
"The key to being human is love and kindness and we as Baky Hospitality are trying to do our part,'' says Ayman Baky, founder of Baky Hospitality, to SceneEats. ''It is a privilege to partner with Magdi Yacoub Heart Foundation and spread this message. Our branches of hope represent a better future where we join our forces and try to make the world a better place when we can."
Not only will you be able to eat dessert and help build a new hospital, the dessert itself is super duper Instagrammable and consists of grilled banana mousse, walnut sponge and caramelised milk glaze.