Numerous street food venues have emerged in recent times to make us even more indecisive when going out for a quick bite. We wish we could say we know how to settle this once and for all, but we actually got another contestant that can and will make it even harder to make up your mind. That contestant is called Fill Fino.
You won't just be served any kind of kebda and sogo2 at Sheikh Zayed's Fill Fino, but top-notch hawawshi with an authentic recipe that we guarantee you never did or will taste elsewhere. "Our truck has been operating for almost a year, bringing Egyptian street food realness," stated Shady Magdy, co-founder of Fill Fino, "we add an unusual touch to our dishes to present a signature outcome you can only have at ours."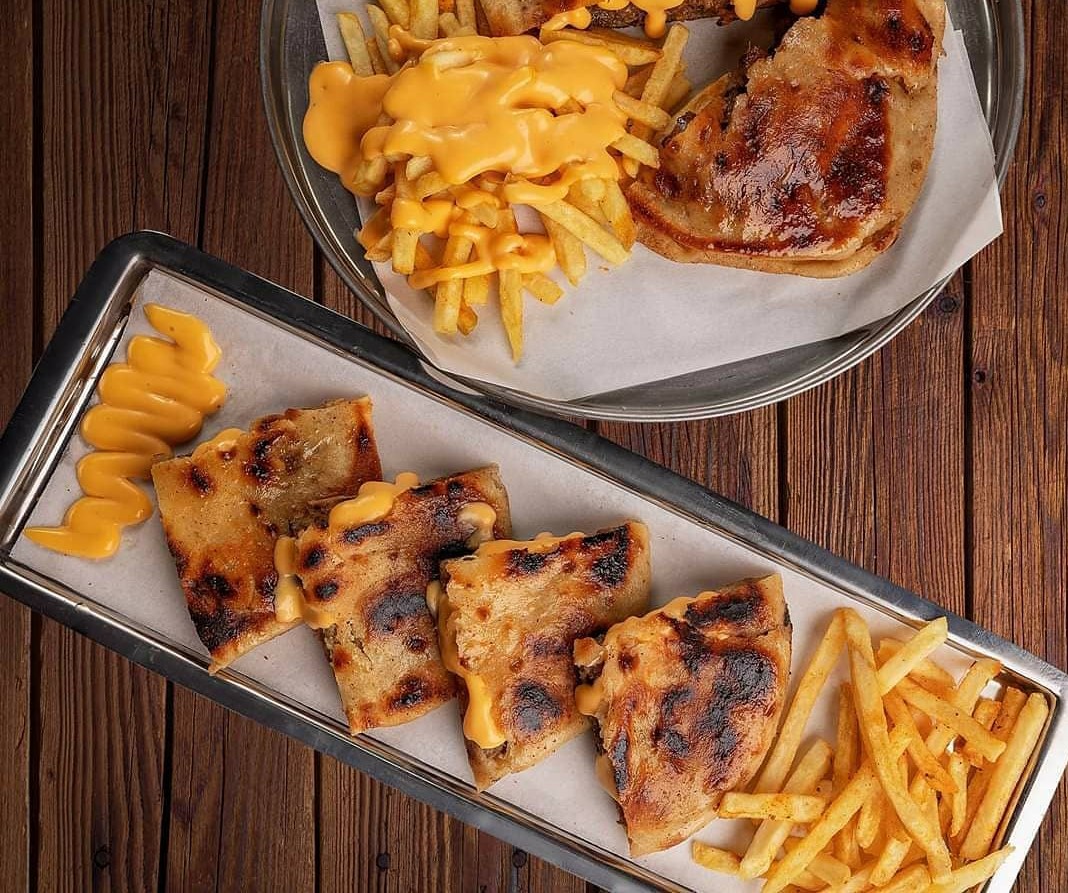 The hawawshi from Fill Fino
Two astounding Egyptian combinations of Fill Fino's are the sogo2 pasta, and (wait for it) the kebda pasta. And if you're craving some cheesy Texas fries, they make the Om El Donia version of it; not with the Amrikany sausage but baladi sogo2, and we all know this would be 10 times yummier.
Magdy announced new branches to open in the near future to cover more ground of the Egyptian capital. He also confirmed that they're experimenting with new items to be added to their menu including grilled kofta and more dishes to salivate over.