You now have an excuse to revisit your childhood favourite place and pay a visit to Genena mall! More In is going to be your new favourite sandwich/fast food restaurant! Better watch out McDonald's because they are coming in HOT! This restaurant is known for being over the top. Literally. Everything about their sandwiches are extra as in there's an extra added patty or beef mixed with a deep fried piece of chicken patty. And they are all stacked on top of each other until it's barely standing straight anymore. It's that over the top. They guarantee that their sandwiches will rock your world and meet every one of your over the top expectations.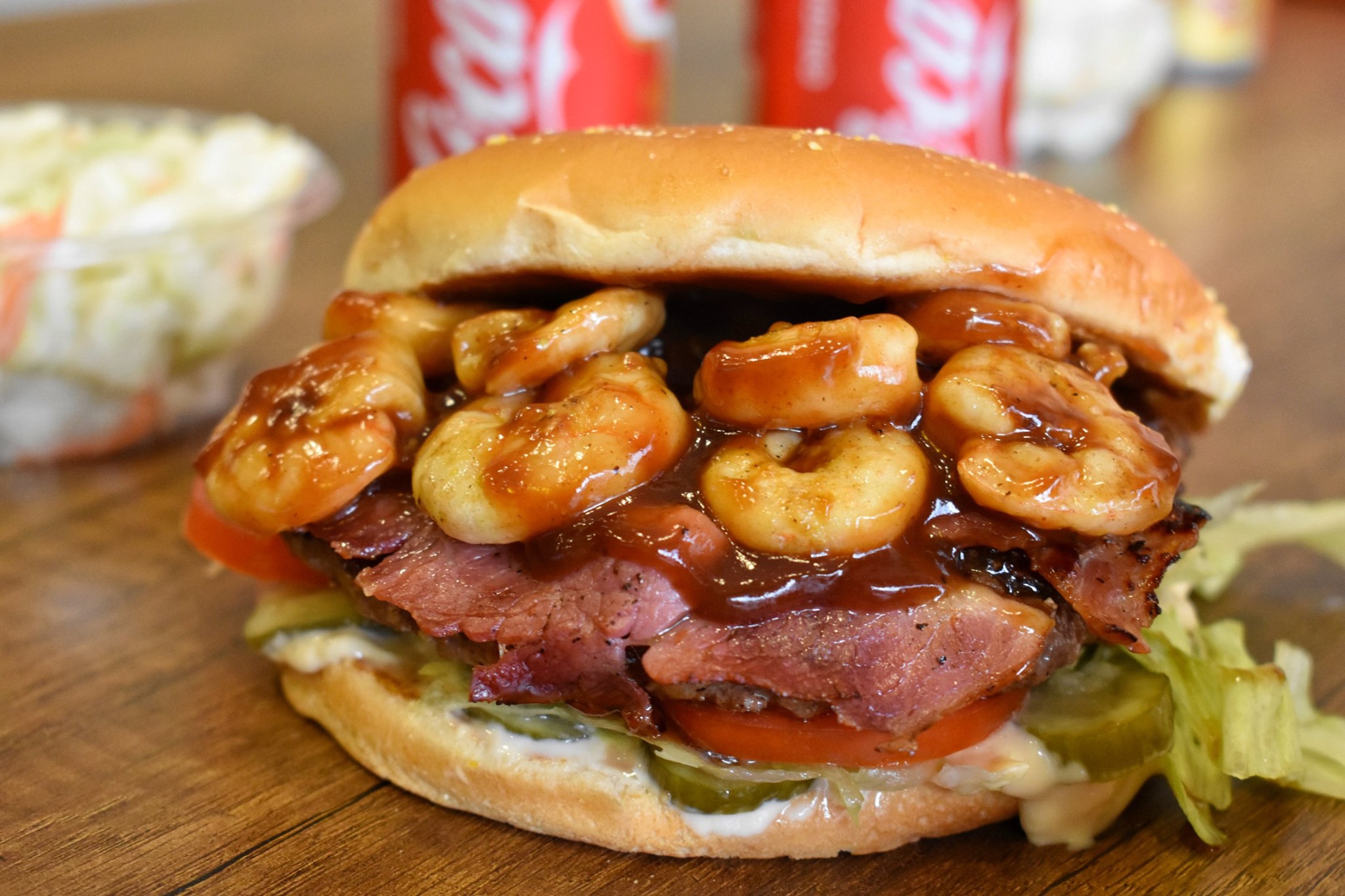 They have a sandwich so tall that they called it the Cairo Tower- comparing it to the size of the tower. They also have a cool shrimp and beef sandwich. It's better than it sounds, we promise. Way better.
Find them in El Haram, Bab el Lou, and Nasr City. Oh, and please make sure not to go unless you bring your appetite!