Liver and sausages, or should we say kebda and sogo2, aren't just delish street foods -- they're a lifestyle. Not only do they go well together, but they're perfect for whenever you basically want to, well, eat. Woke up hungover on a Friday and want to eat something fulfilling? Kebda and sogo2. Feeling really hangry at work and don't know what to eat? Kebda and sogo2. It's 2 am and you're out with the posse and want to devour mountains of food? Kebda and sogo2. This is exactly where Qahwet Almaza comes in.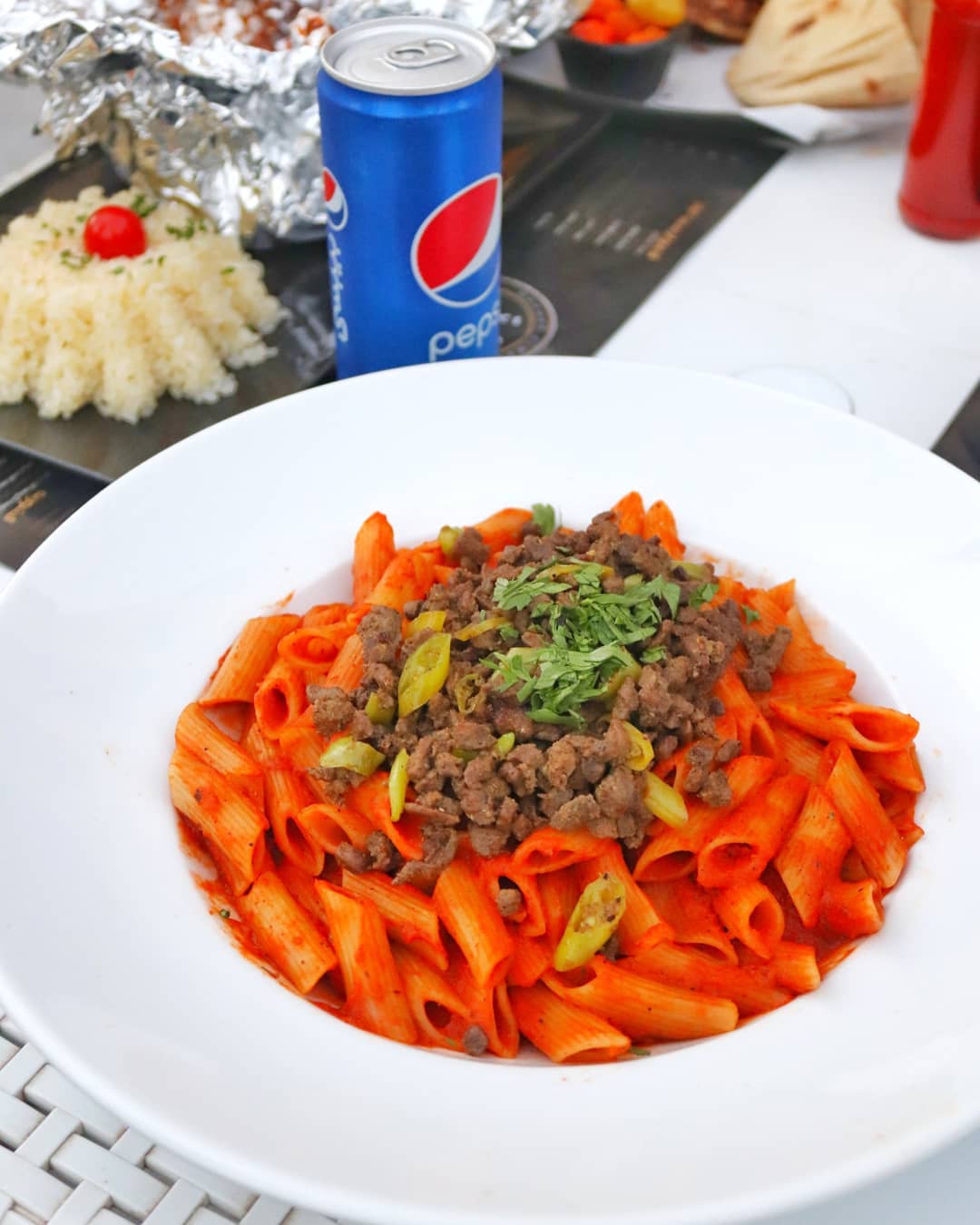 The pasta with liver at Qahwet Almaza
What sets them aside from other kebda and sogo2 restaurants or carts is the fact that they add melted mozzarella on their sandwiches. We're now currently wondering how we ever had a sandawetch kebda Eskandarani, sogo2 or hawawshi without all that cheese!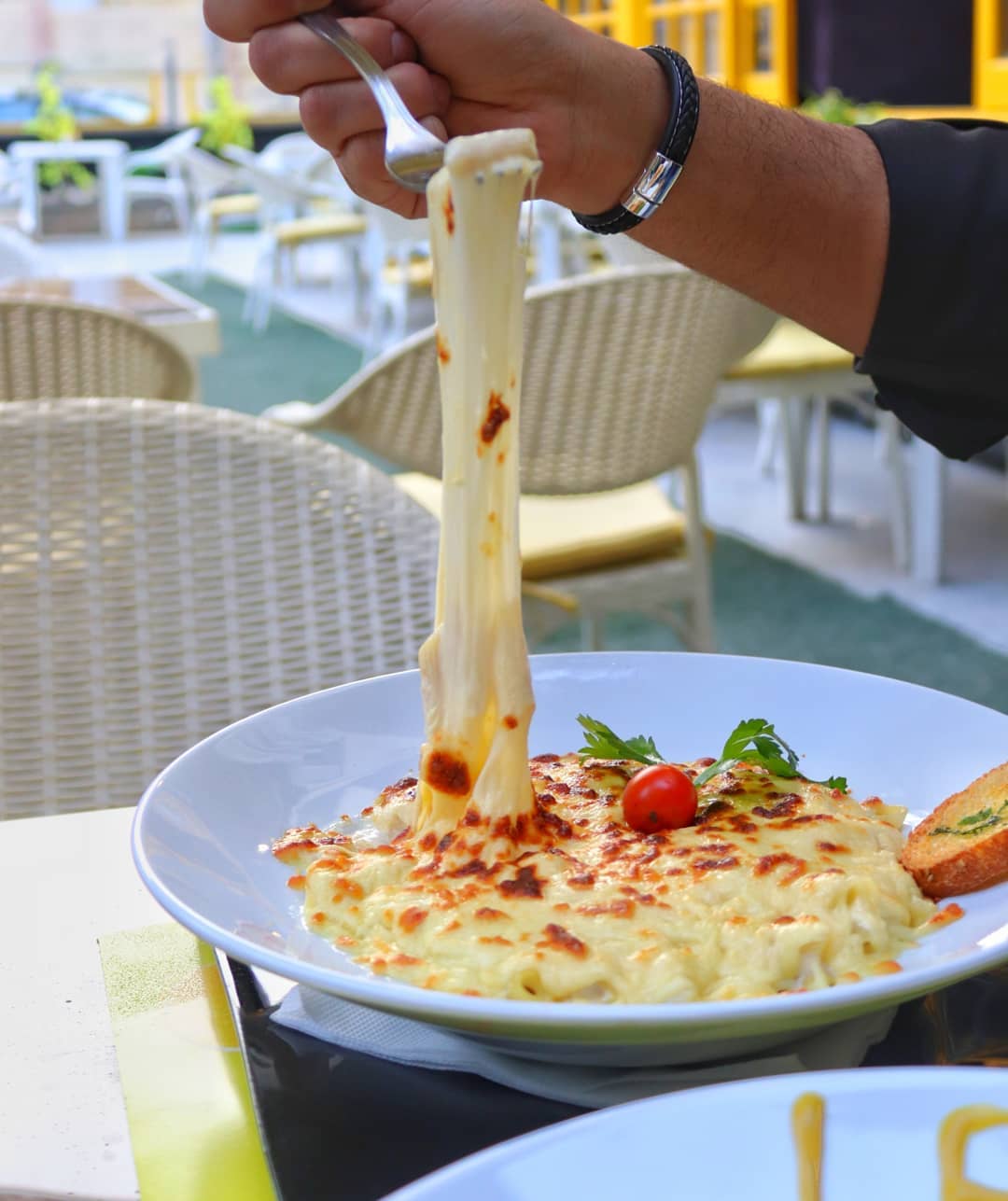 The cheesy pasta at Qahwet Almaza
Qahwet Almaza also sports a range of sandwiches like chicken burgers, chicken crispy, kofta and cheeseburgers for anyone who is not about dat kebda and sogo2 life. You'll also be able to get your hands on some pasta (with kebda and sogo2 obvi), a range of pizzas and the ultimate midnight meal: feteer. The spot serves savoury feteers (like hot dog, minced, meat, kiri, bastirma and more) and sweet (like Nutella, milk and sugar, custard and honey and cream cheese), as well as some sides like fried mozzarella and Texas fries.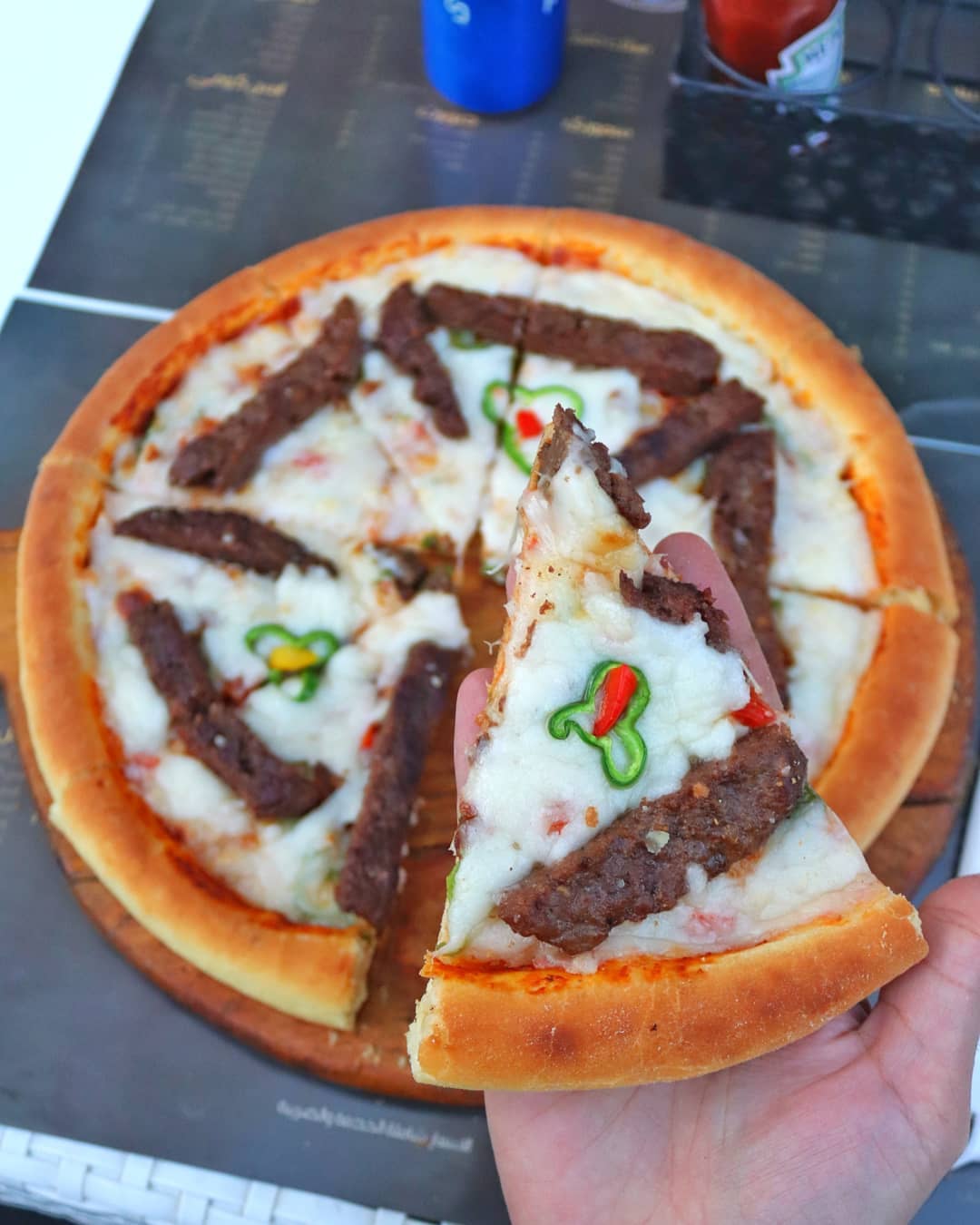 The pizza at Qahwet Almaza
You can find the new spot on Galal El Din El Desouky in Helipolis' Almaza. For delivery, call them up on +2 0155 933 6836.