The creative mastermind behind Louly's Tray, Lamia Younis is fashioning picture-perfect charcuterie boards and festive assortments that are not only firmly riding the trend but also have their own distinct touch.
These gorgeous boards decorated with delectable artisanal cheeses, cured meats, flavoured honey and tons of fresh fruits are the perfect centerpiece for an at-home wine and dine rendezvous. A well-made charcuterie board is the perfect crowd pleaser. With such a colourful selection of munchies, everyone will find something to snack on.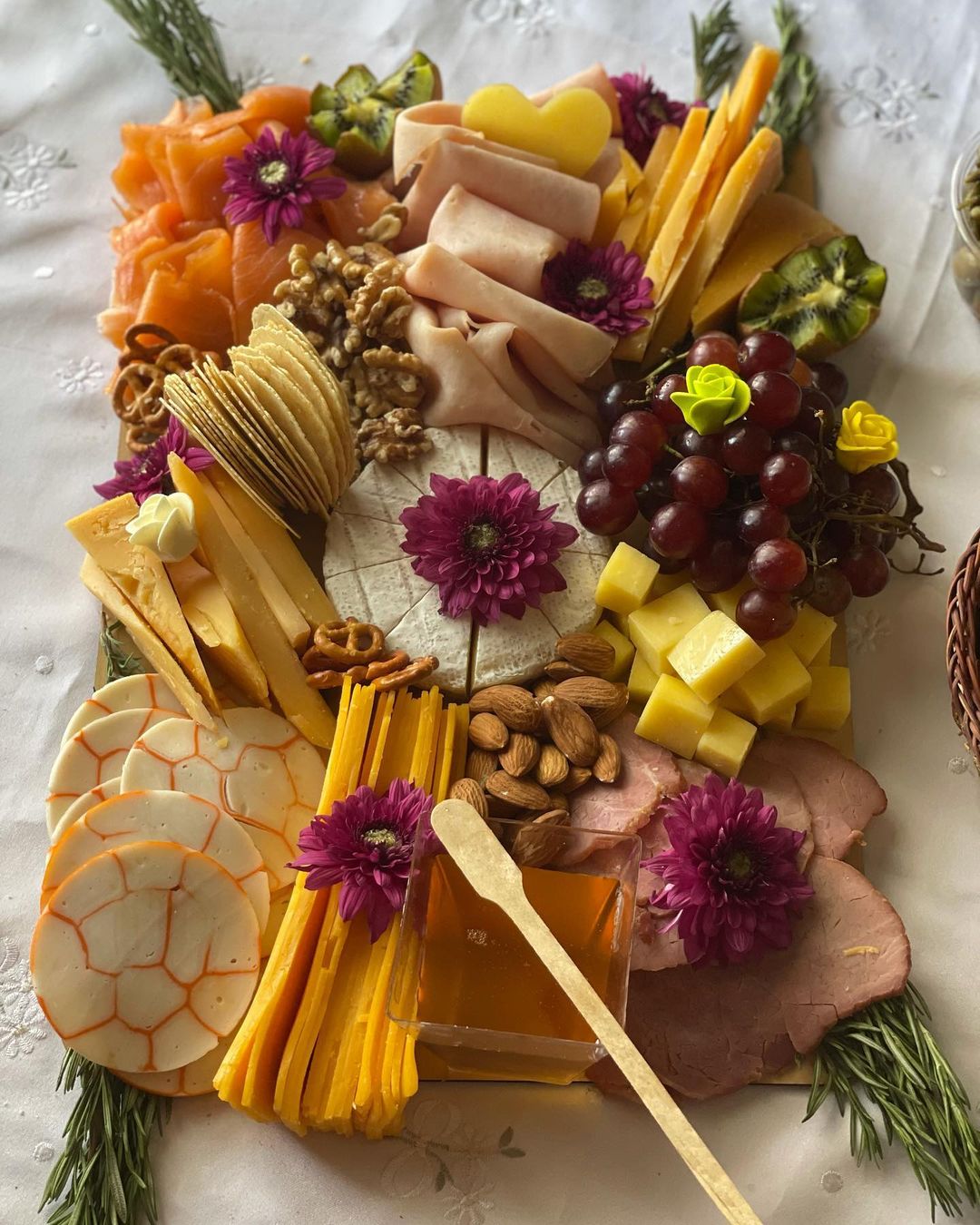 These fun, aesthetically-pleasing boards are a colorful and classy way to liven up any gathering. Louly's Tray are made by custom order. You tell her what you want and she'll get to working her charcuterie wizardry and present you with a beautifully-adorned board of gourmet goodies.
"Louly's Tray doesn't just specialise in making pretty boards full of yummy, snack-able treats, it also makes a wide array of celebratory, aesthetically-pleasing assortments that would make the perfect gift for any occasion," Younis tells SceneEats. Do you fancy fine cheeses? They have a full, decked-out platter for that. Going healthy and feeling fruity? They have a tropical fruit basket filled with refreshing summer-time snackies.
Louly has a keen eye for beauty and harmony that comes across in all her perfectly-curated masterpieces.