Have you ever wondered where, after a long day of serving pistachio realness, your baklava ice cream goes to rest its head and feel the warm embrace of its family? The answer is Fostok, an all-new creamery in New Cairo driving us all off the rails.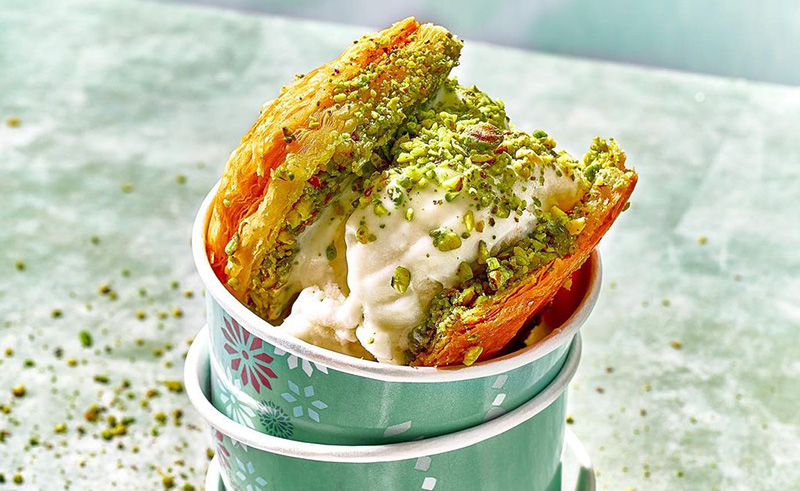 If you've had baklava recently (which you surely have if you've stepped outside the comfort of your abode this Ramadan), you might be wondering how things could possibly get better. What can possibly compete with light, flaky sweetness drenched in syrup and sprinkled in pistachio.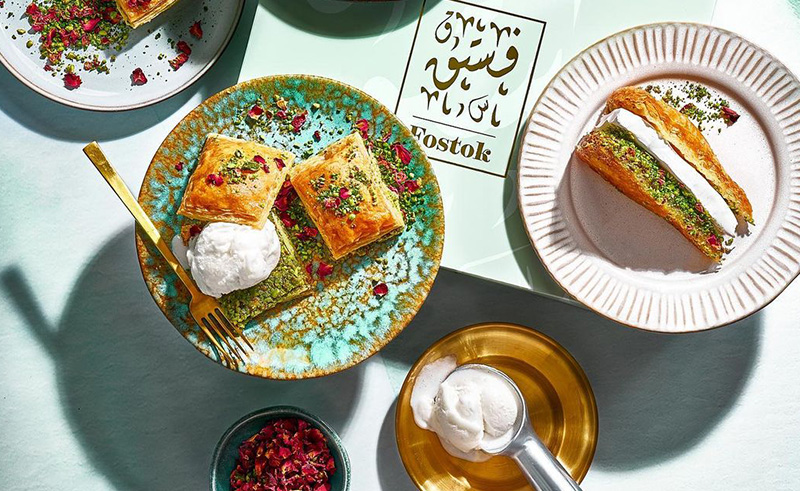 Fostok, however, begs to differ with an integral addition to the classic dessert - creamy qeshta ice cream. Sandwiched between the syrupy flakes of baklava, Fostok's signature qeshta ice cream gives a light - and perhaps even slightly sweeter - edge to the desert.