Bedouin food is something of a delicacy, featuring slow-cooked meats, robust hearty stews and a kaleidoscope of aromatic spices. Egyptians can get a taste of the unique cuisine upon visiting Sinai and sharing in the warm hospitality of the Bedouin Arabs native to the region. Now you don't have to drive 10 hours to get a taste of this desert cuisine because Legleisah has brought the full Bedouin experience right to Cairo. Legleisah features a modern contemporary Bedouin seating space under a traditional kheima.
Legleisah came to life when Founder Mohamed Tarek was desperately searching for some authentic Bedouin food in Cairo but came up empty: "There were no Bedouin restaurants in Cairo so we tried to start a Bedouin restaurant as we love Bedouin food. We serve the best meat ever which is called barci that we travel to get."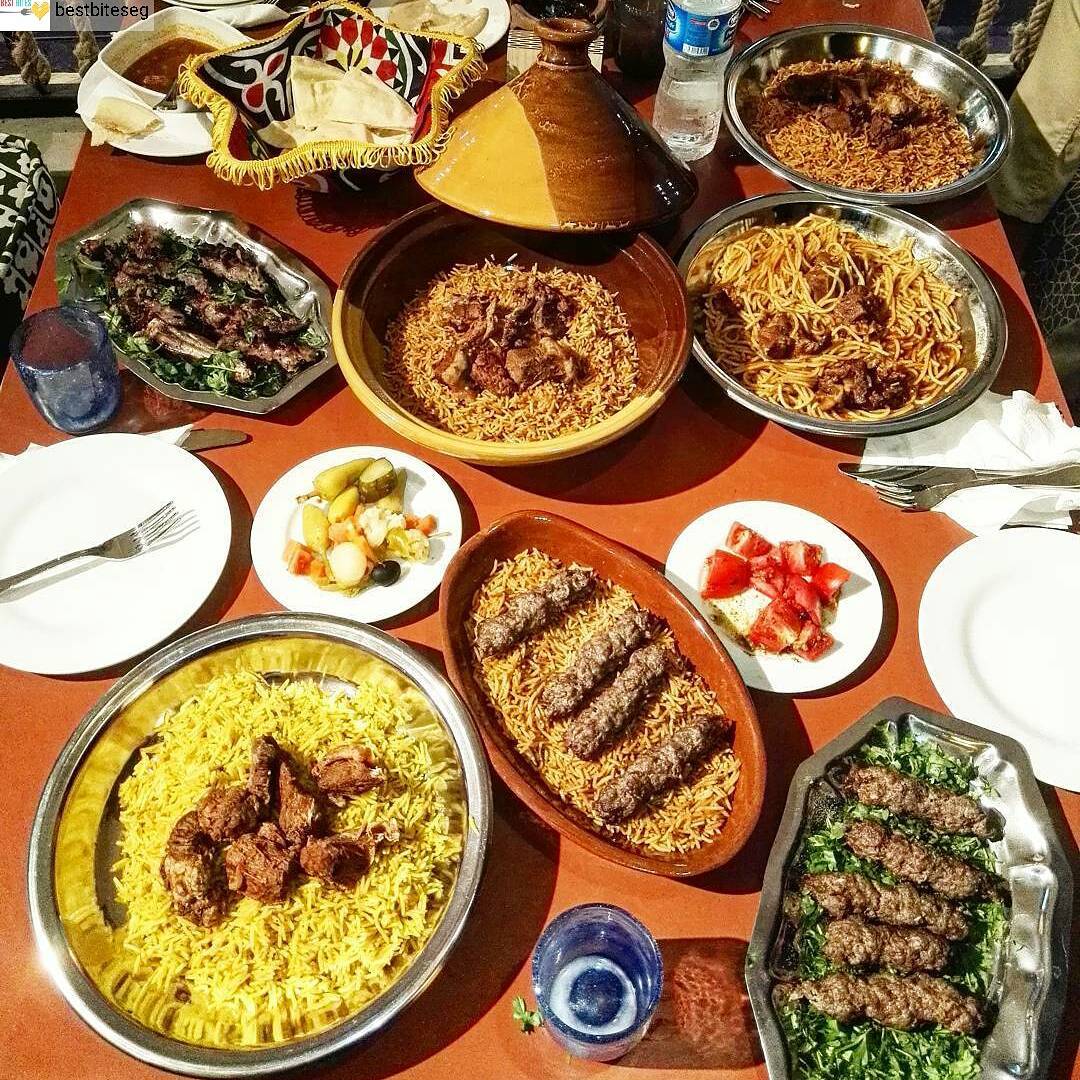 A traditional Bedouin meal from Legleisah
Tarek says the most special items on the menu are the Bedouin plates such as the alaka (Bedouin liver), mbakbaka (Bedouin pasta with meat), kamonia, osban, Bedouin soup and all the barci grills of course. Bedouin food is all about getting down and dirty, chowing down on succulent meats and inventive, well-spiced delicacies. The big hearty portions make the meals perfect for sharing, so make sure to come with a big appetite and a big group of friends.