Picnics are universally loved by all for a reason. Light bites of flavourful food? Check. A warm gathering of friends and family? Check. A day full of laughter and unlimited grazing? Absolutely. However, getting to the picnic table is usually a chaotic process, especially when it comes to gathering all the right ingredients and laying out the perfect spread.
Now, Sun and Toast is doing all the heavy lifting for you, preparing gorgeous pop up picnics, inspired by nature. Basically, all you have to do is gather the family and friends, and they do the rest. Power duo Noha Ghany and Ayla Hussein are the founders of Sun and Toast, curating picture-perfect spreads that are almost too dazzling to eat.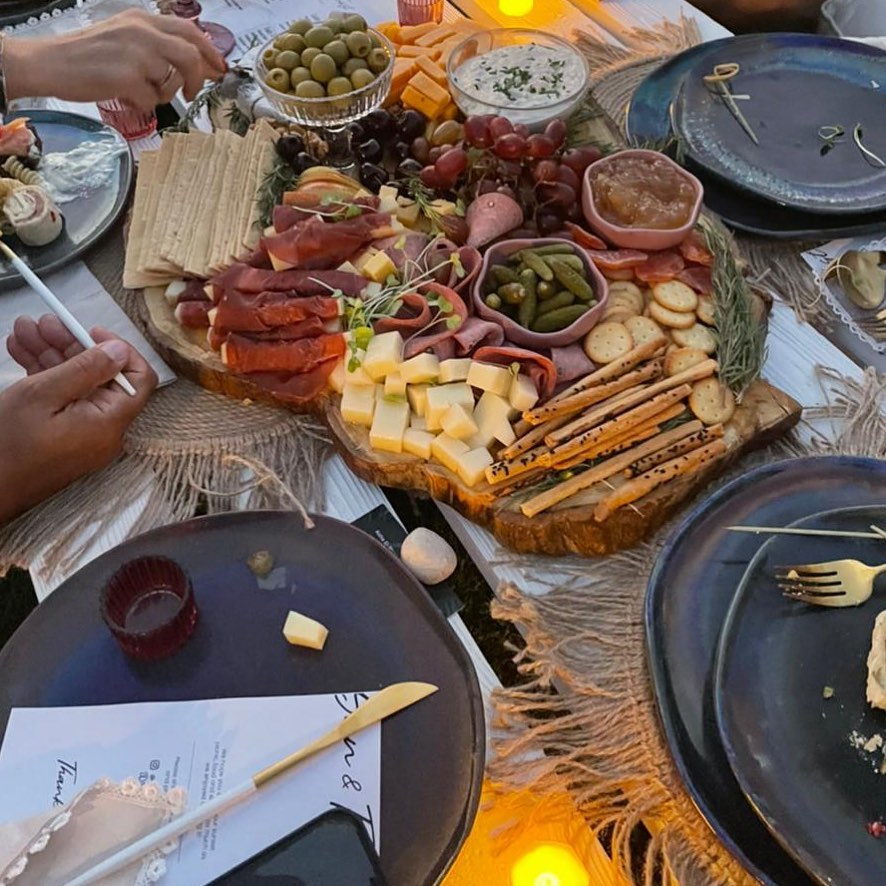 Cheeseboard from Sun and Toast
"We offer pop up picnics for every occasion including birthdays, anniversaries, date nights and corporate events. Sun and Toast is all about creating an authentic outdoor social experience. Each picnic is styled and catered to the event so you don't have to lift a finger. Our menu is inspired by picnic food so lots of finger foods and appetisers yet elevated and full of flavours."
Their menu values the finer things in life, boasting a fine selection of aged cheeses, cured smoked meats and all the delicious components of one fine ass charcuterie board. Some of their signature dishes include their bruschetta, made from scratch with seasonal ingredients for the freshest and most flavourful bite.
With Sahel season drawing to a final close, Sun and Toast are shifting their focus back to Cairo, ready to arrange your next gathering.