Very little things in life quite compare to the amazingness that is fried chicken. Bonus points if it's crunch on the outside, and juicy on the inside – and probably one of the biggest culinary wars right now revolve around who makes the best fried chicken – and more importantly, what constitutes the ultimate fried chicken. Hoping to reign supreme in the fried chicken battle are 'Super Duper', a new virtual (delivery-only) fried chicken spot in New Cairo who chose to cut the BS, keep their menu simple, and only focus on the dish.
"There are quite a few restaurants that make fried chicken around Egypt," founder Farouk Kadous tells SceneEats, "But instead of having a huge menu, we decided to only focus on fried chicken, be super minimal with the ingredients we use and make it as tasty as possible. Focusing on only fried chicken also gives us the opportunity to experiment with different flavours, which we plan to do in the future."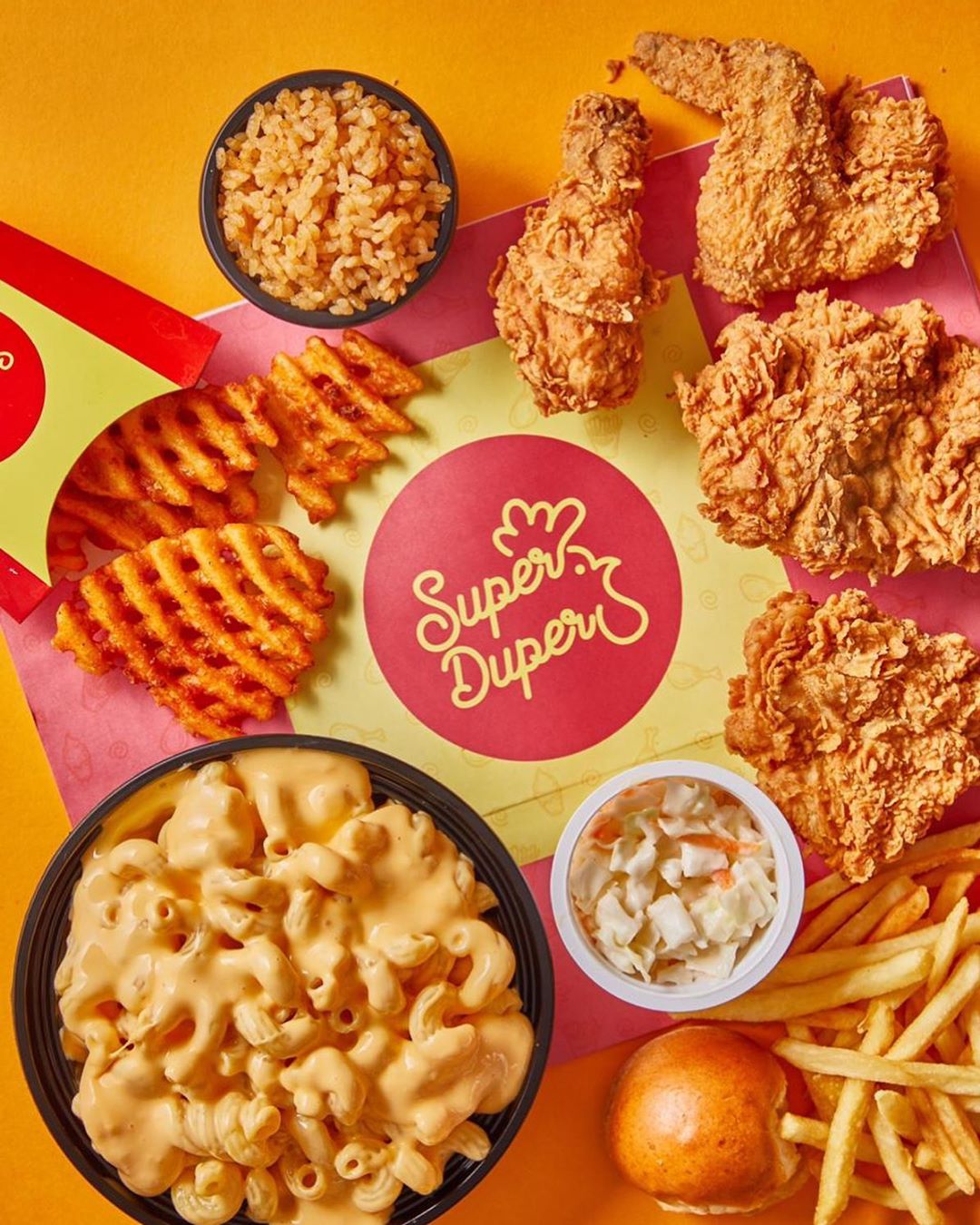 In like with their "less is more" ethos, the virtual kitchen keep it to the point with a small selection of delish side dishes like rice, mac and cheese, mac and cheese balls, fries, and its clearly superiour sis, waffle fries. The restaurant also pride themselves in their consistency, which they attribute to making their fried chicken the one (and only) star of the show, and honouring her for the delish kween that she is.
Currently, 'Super Duper' only deliver in New Cairo, and you can order via their website at www.duper.menu.