There's no shortage of Syrian restaurants when it comes to Egypt, especially when shawerma joints can be found at almost every corner of Om El Donia. When it comes to Sahel, however, especially during the times of Corona, it can be quite difficult to get a big, fat, juicy shawerma. Why, you ask? Because you'll probably have to drive somewhere you don't want to and expose yourself to Tante MacaRONA or the restaurant itself doesn't deliver in your area. This is where 7Two comes in.
The Syrian restaurant is probably not going to be on your radar, unless you were/are a Narmer American College student -- because that's where 7Two opened its very first branch back in 2012. As years went on, the Syrian eatery decided to do make a big splash by invading the North Coast with not one, but three branches that they've opened this year - guaranteeing that everyone's summer becomes a, well, #SyrianSummer.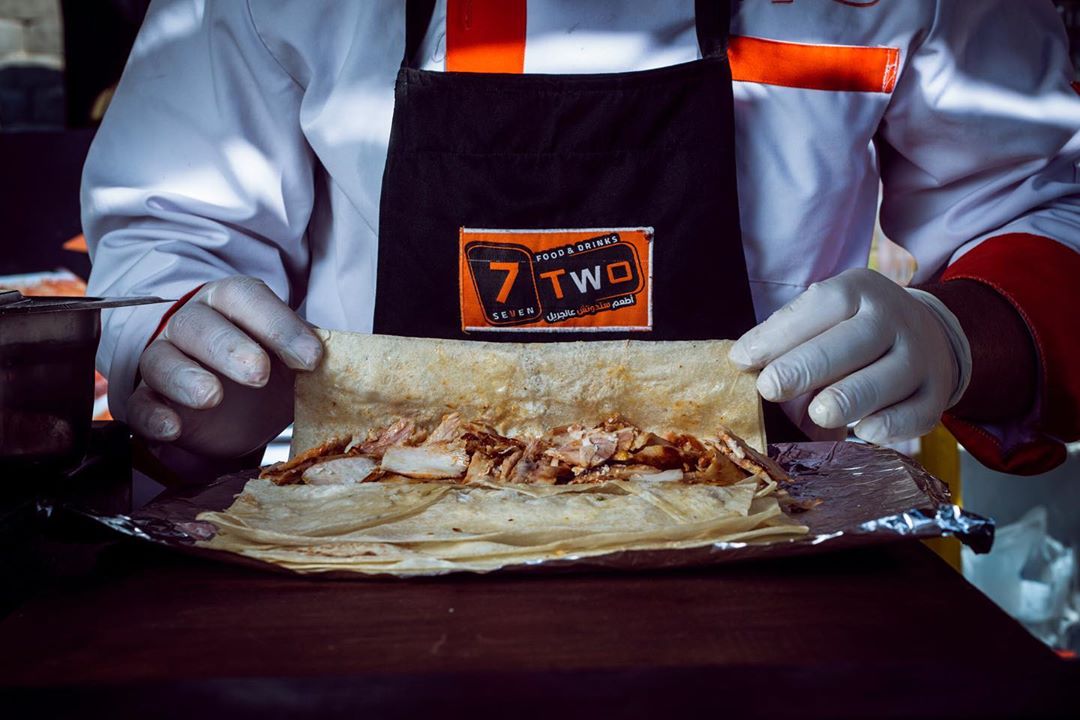 7Two serves shawerma wraps and fattah and only that which is, honestly, all one needs sometimes. The spot stands out in a sea of Syrian restaurants because they deliver anywhere in Sahel. In other words, you can have a chicken shawerma wrap that's stuffed with fries + a mix fattah shawerma anytime by the beach like Lana Del Rey did in her iconic video for "Shawerma by the Beach."
You can find them in Diplo, Marassi and Porto Marina. Gahez your order and hit them up on +2 0122 6619 003 to get your shawerma game on. Oh, and if you're wondering what does 7Two means, a little birdie on the inside told us that they work every day and every hour of every week. We can't help but stan hard workers who are dedicated to making us live our best shawerma lives.