Interweaving Japanese and Peruvian cuisine seamlessly, Ginger is a new fusion fine-dining eatery serving up elegantly plated dishes with the perfect punch of umami. Embark on a unique culinary love affair—one that marries together two starkly different cuisines, who mingled earlier in the 20th century with the arrival of Japanese migrants to Peru. With a little bit of finesse and a brilliant culinary vision, chef Hajime Kasuga is bringing the distinct, little-known 'Nikkei' cuisine to Egypt (New Cairo to be exact) for the first time and we're mesmerised.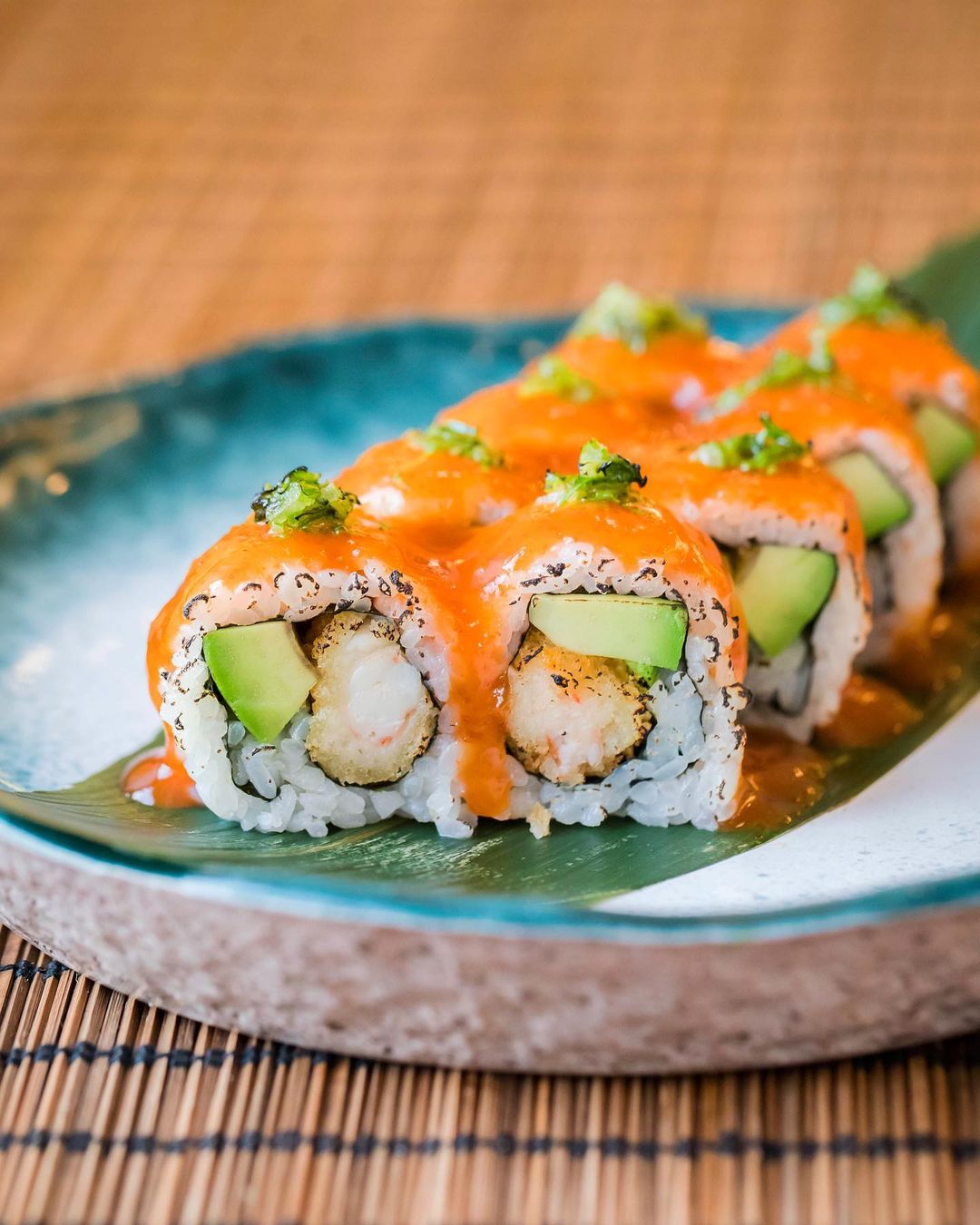 The Insta perf sushi at Ginger
Creating this exquisite repertoire of mouthwatering dishes requires a medley of fine ingredients and culinary prowess says founder Tarek Elkawass, "Ginger's blend between Japanese and Peruvian cuisine with the talent of our chef Kasuga and using the best ingredients to create an exceptional menu variety, where the beloved Japanese cuisine is upgraded by the Peruvian's super unique spices, sauces, ingredients, and cooking techniques. This culinary love affair allowed us to create a familiar and beloved menu that tastes uniquely different."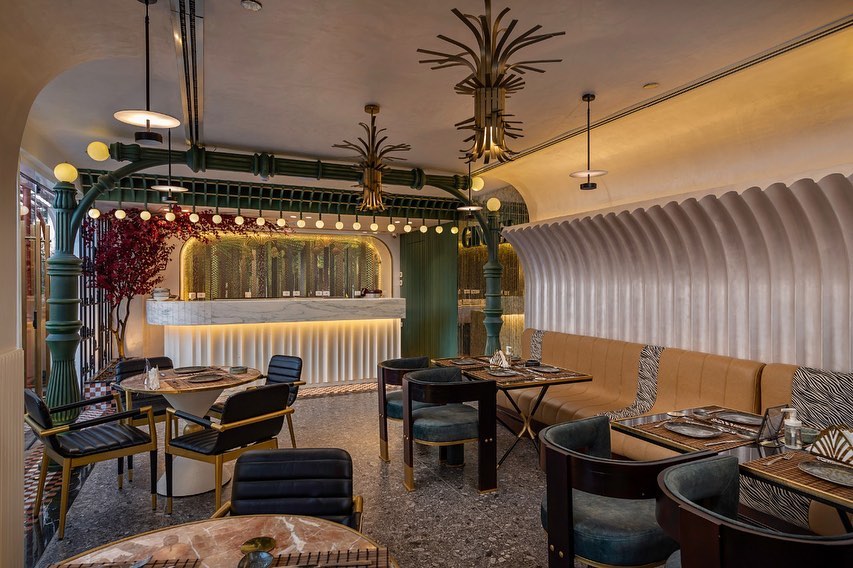 How the venue looks from the inside at Ginger
Ginger's offerings span from vibrant sushi bursting with colour and freshness to more complex dishes like their salmon ceviche, boasting a nuanced flavour profile with salmon sashimi in tiger's milk sauce, topped with boiled AND crispy corn and sweet potato. Still not impressed? Indulge in their masterfully prepared lobster paella or their incredibly tender short rib, doused with a sweet glaze and accompanied by miso puree.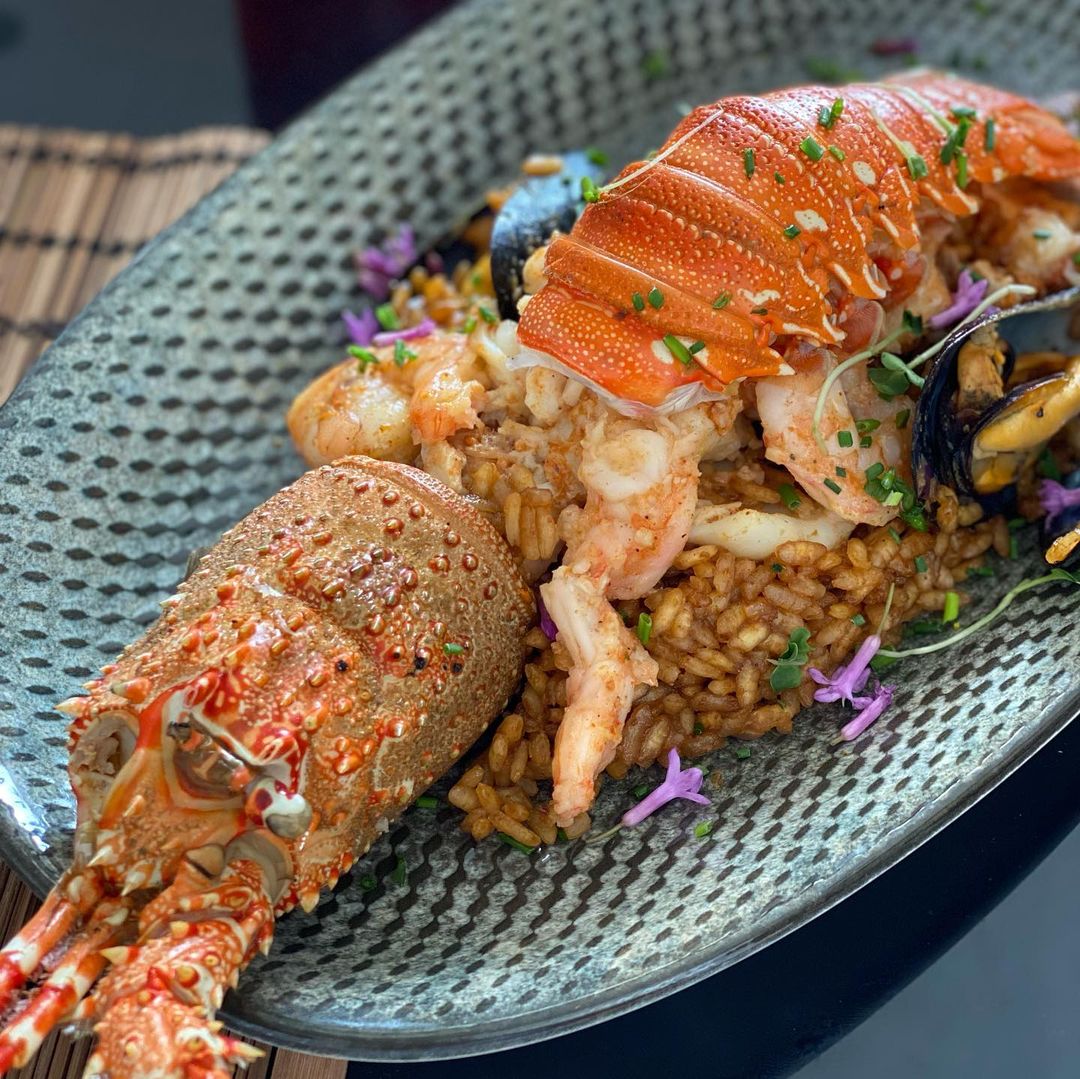 The lobster paella at Ginger
Aside from their exquisite fanfare, their gorgeous new spot in Riverwalk is tastefully decorated with a sleek modern aesthetic played up with a Peruvian-Japanese flair.