When Salma Kandil and Zafer Mourad got married, they loved to eat. Well, Kandil loved to cook, and Mourad liked to eat her food. You know where this is headed, don't you? They decided to use both their taste buds and skills and open Zaza! The concept of this elegant restaurant is an old-themed authentic Egyptian restaurant with a classy twist. Starting with their architecture, they have a super high ceiling and all glass walls to make you feel like you're sitting outside, but you're actually inside so, aka, no bugs. The restaurant is filled with lots of greenery and plants and is all white from the entrance all the way to the bathroom to make the place feel super boho chic and give off positive and happy vibes.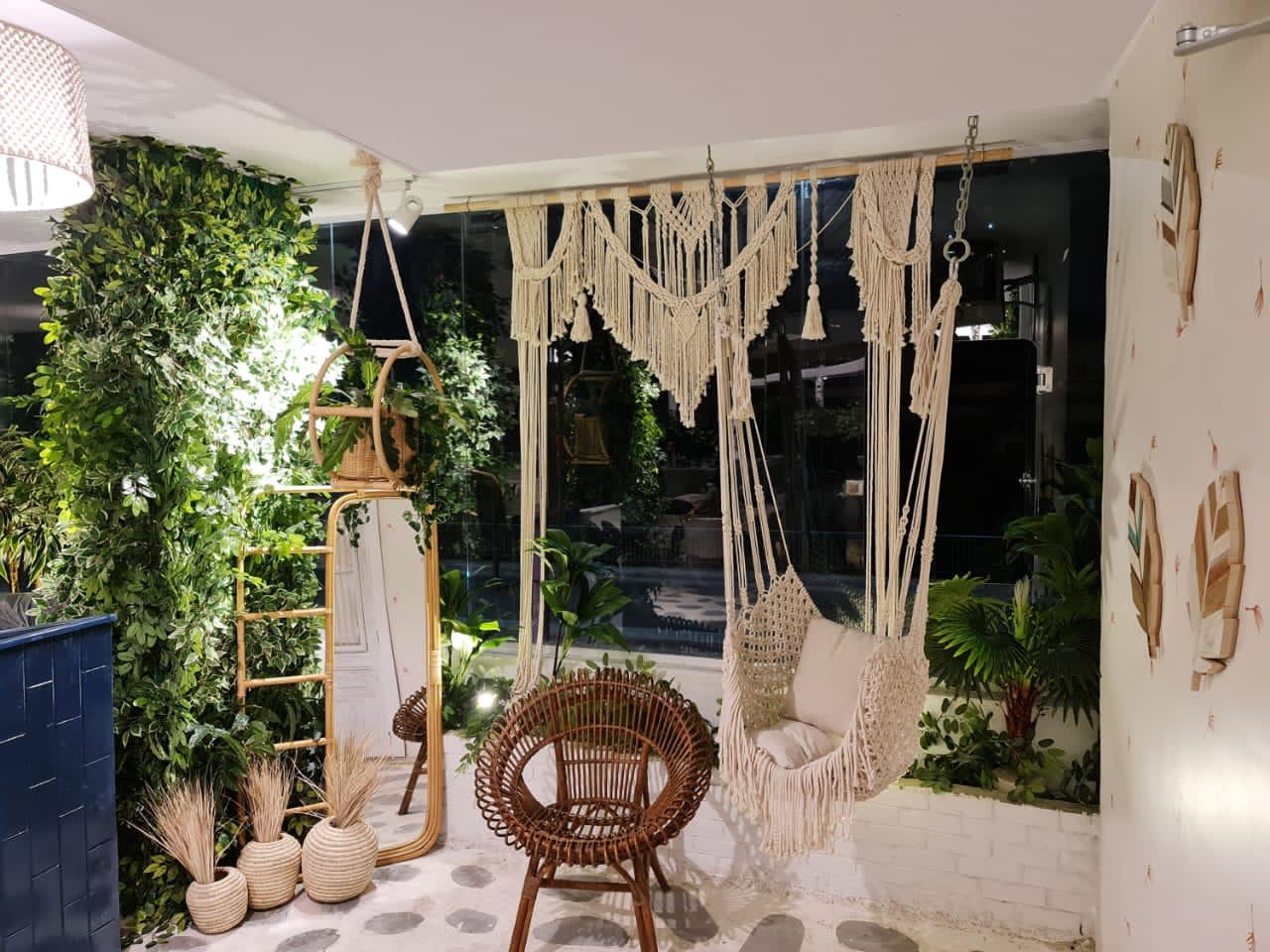 Now let's talk about food. They started off only making Egyptian pies. As they expanded, they also expanded their kitchen. Making literally every single Egyptian dish you would find at Mama's house -- they focus on making their food taste as homemade as possible without it feeling too heavy and give you all that unnecessary heartburn. Now, to keep you guys entertained, Zaza likes to throw in a fun twist. Karaoke night, a live band, a violinist and others, to make you feel like you're not just sitting in a boring restaurant.
P.S: They are adding a cute outdoor pet event soon which means you can bring your cute dog children with you!
Visit them at their main branch in Zamalek.